The Decoupling Begins
Berlin and Brussels renew efforts to ban Huawei Technology and EU investments in China. Sequoia is the first US company to split into Chinese and Western enterprises. German companies could follow.
BERLIN/BEIJING (Own report) – Germany and the EU's new political-economic measures against China are overshadowing today's German-Chinese government consultations. While numerous ministers from Germany and the People's Republic of China are meeting today in Berlin, to reinforce bilateral cooperation, the German government is drafting a China strategy, that promises a significant toughening of the course against China. As was announced yesterday morning, the Minister of the Interior claims to have found "indications" that the use of Huawei technology in German 5G networks, "would pose a threat to the German public order or security." This categorization implies an eventual Huawei ban. In addition, it is reported that the EU Commission is preparing a new strategy for "economic security," based on US measures and providing for bans on exports and investments. Decoupling begins. At the beginning of the month, the US venture capital giant Sequoia became the first company to split up into a Western and a Chinese enterprise. Other enterprises are considering splitting off their branches in China. This includes German companies – VW and BASF have been named.
Tougher on China
The German-Chinese government consultations that take place today in Berlin, are overshadowed by several factors. On the one hand, the German National Security Strategy, officially presented last week by the German government, contains passages signaling that a toughening of the political, economic and military course against China can be expected. Although the paper still uses previous formulations, characterizing Germany's relations to China as that of "partner, competitor, and system rival" all in one. But it also states that the "elements of rivalry and competition" have been increasing.[1] To make this more explicit, the German government is specifically engaged in drafting a China strategy. This has been continuously delayed, due to differences particularly between the Chancellery and the Ministry of Foreign Affairs. Whereas Chancellor Scholz continues to seek to minimize damage to German industry as much as possible through further exacerbation of the anti-China course, for Foreign Minister Annalena Baerbock imposing an aggressive course against Beijing has definite priority. (german-foreign-policy.com reported.[2]) When the China Strategy will be completed is unknown.
Show Proof? "Absurd!"
Right on schedule with China's Prime Minister Li Qiang's arrival in Berlin yesterday, several reports appeared pertaining to new proposed measures against individual Chinese enterprises or against the Chinese economy. For example, yesterday morning, a spokesperson for the German Ministry of the Interior was quoted to have said that there were "indications" that the use of Huawei technology in German 5G networks, "could have an adverse effect on the German public order or security."[3] Demands were immediately raised to ban the use of Huawei components in German networks as well as to require that the components already installed be removed. Objections that there has still been no proof that Huawei abuses its technology to commit espionage or sabotage, are being answered that the idea that these allegations must be proven is "absurd."[4] It can be taken for granted, in principle, even without concrete proof that Huawei Technology cannot be controlled. It seems that the only one to speak out against a ban based on unproven allegations is Germany's Ministry for Digital and Transport – it was reported, because of the "threatening billions in costs and telecommunications companies' possible indemnity claims."
The "Economic Security" Concept
It was also reported yesterday – explicitly in relation to the imminent German-Chinese government consultations – that shortly, EU Commission President Ursula von der Leyen will present a strategy for "economic security". According to these reports, Brussels wants to have EU countries halt their deliveries of certain high-tech products to China – for example, machines for chip fabrication, quantum computers, as well as know-how for artificial intelligence (AI).[5] The EU would effectively be applying US sanctions, which have the objective of strangling China's technological development. In addition, Chinese investments within the EU are to be more stringently impeded, while European investments in China will be placed under tight controls. Before the end of the year, the EU commission intends to present a proposal for the pan-EU octroy for screening so-called outbound investments. It is reported that "the entire concept of economic security is based on American foreign economic policy."[6] As Berlin's former Ambassador to the United States, Peter Wittig, warned, this will open the floodgates to arbitrary sanctions: "for former President Donald Trump, even German automobiles were a threat to national security."
The First Corporate Split
Of course, the German government constantly claims that it is not seeking a "decoupling" from China, but merely a "derisking." However, as can be seen from a recent example in the financial sector, a decoupling is in fact imminent, or – as in this case – has already begun. The example pertains to the US venture capital giant Sequoia, that had come to prominence with its early investments in technology companies such as Google, Instagram or TikTok. Already over the past few years, it was becoming increasingly difficult to invest US capital in very promising start-ups in China, without running into conflict with the US authorities. Supplementary problems can be expected with the Outbound Investment Screening, that Washington also plans to implement. Now – following nearly three years of discussions – Sequoia is finally pulling the rip cord and announced in early June that it will split up its global enterprise into a North American/European, a Chinese, and an Indian-Southeast Asian company.[7] Experts associate this move – despite all the other Sequoia peculiarities – with the growing tensions between the USA and China.[8]
VW Minus One-Third
This incisive step is also of considerable interest, because other groups, as well, are considering splitting off their business sector in China or in turning it into an autonomous enterprise, when the chips are down. Just last Sunday, the British-Swedish pharmaceutical company AstraZeneca announced it was considering such a step – to formally carve off its operations in China into a separate legal entity but retain control of the business.[9] It is unknown how long such an arrangement can function. Other companies are harboring similar considerations. The Financial Times quoted a high-ranking banker in Asia who said, "every multinational with a strong China business" is thinking of taking this step.[10] For years, this has also been the case for some German companies. (german-foreign-policy.com reported.[11]) There has been public speculation that Volkswagen or BASF could make their businesses in China formally independent. In the Volkswagen case, this German company would lose one-third of its total global turnover in one swoop – as a consequence of the West's economic war against the People's Republic of China.
[1] Wehrhaft. Resilient. Nachhaltig. Integrierte Sicherheit für Deutschland. Nationale Sicherheitsstrategie. Berlin, Juni 2023. See also "Die Grundlage unserer Wehrhaftigkeit".
[2] See also Strategy for a Decisive Decade (II) and Die Strategie für das entscheidende Jahrzehnt (III).
[3], [4] Moritz Koch, Dietmar Neuerer: Huawei-Technologie – Innenministerium hat Anhaltspunkte für Sicherheitsprobleme. handelsblatt.com 19.06.2023. See also Entkoppeln und aufrüsten.
[5], [6] Moritz Koch: Von der Leyen rückt vom Freihandel ab. handelsblatt.com 19.06.2023. See also Mit Investitionsverboten gegen China.
[7] Kaye Wiggins, Ryan McMorrow, Arash Massoudi: US venture capital giant Sequoia to split off China business. ft.com 07.06.2023.
[8] George Hammond, Ryan McMorrow, Kaye Wiggins, Eleanor Olcott: How US-China tensions shattered Sequoia's venture capital empire. ft.com 07.06.2023.
[9], [10] Kaye Wiggins, Leo Lewis, Eleanor Olcott, Hannah Kuchler: AstraZeneca drafts plan to spin off China business amid tensions. ft.com 18.06.2023.
[11] See also The Business Foundation of German Industry (I) and The Business Foundation of German Industry (II).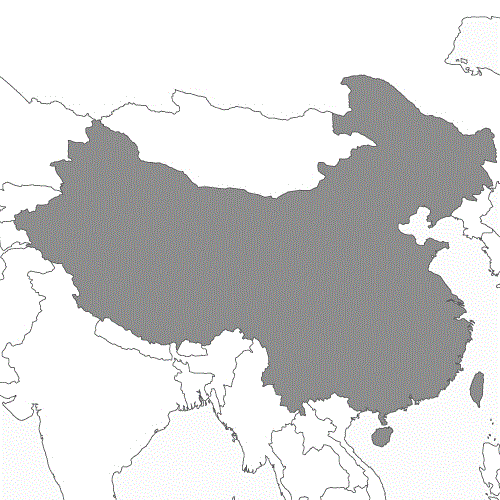 ---