Strategy for a Decisive Decade (II)
The German Foreign Ministry presents its draft strategy for escalation of the power struggle against China, planing Taiwan's integration and economic coercion measures – such as boycotts of entire regions.
BERLIN/BEIJING (Own report) – In the midst of a power struggle against Russia, the German Ministry of Foreign Affairs under Foreign Minister Annalena Baerbock is preparing another escalation in the power struggle against China. This has been confirmed by excerpts from the draft of a new German strategy toward China currently circulating in media reports. According to these, the foreign ministry is pushing for steps, intended (officially) to merely prevent dependence on the People's Republic of China, but aimed, in fact, at reducing German industry's business with China. It also provides for the option of imposing import bans if desired on products from entire regions, for example from Xinjiang or Hong Kong. The paper simultaneously calls for steps to be taken in relationship to Taiwan that would be likely to test Beijing's red lines. Moreover, the foreign ministry is making cooperation with China dependent on the extent that Beijing submits to German foreign policy and ceases all cooperation with Russia – a hint also in the direction of India or South Africa, showing what they too can expect in terms of cooperation with Germany. The consequences of an escalation of the conflict with China would considerably exceed those of the economic warfare waged against Russia.
The Foreign Ministry's Draft
The adoption of a German strategy toward China, the German government's very first specific strategy toward China, had already been inscribed in the government coalition agreement of the SPD, The Greens, and the FDP. The foreign ministry was responsible for drafting it, and now at hand, according to reports, it was distributed a few days ago, to the other federal ministries dealing with aspects of foreign policy. It will be discussed and then adopted by the federal government. The paper is planned to be published immediately following the publication of the National Security Strategy. However, a precise date has not yet been set. Some seem to hope that the paper can be already made public at the next Munich Security Conference (February 17 – 19, 2023), while others are assuming that it will appear later, though still within the first semester of 2023.[1]
Stress Tests and Import Bans
Should the strategy paper be adopted in its current form, it will have far-reaching consequences for Germany's economy. Although the draft claims "close economic bonds between Germany and China," as they have existed, in fact, since quite some time,[2] "also remains our objective."[3] However, a whole series of measures that follow have the objective of significantly reducing business with China – officially, to prevent any dependence on the People's Republic. For example, companies doing a substantial amount of business with China must "regularly conduct stress tests." "Foreign investments by German and European [!] companies in security-critical areas" should be monitored and even, be prohibited, if desired. The draft calls for "in depth examinations" as well as clear restrictions in what had until now been normal state guarantees for investments and exports. Total import bans will be possible for certain regions of China – "when supply chains devoid of human rights violations cannot be secured through other means." Regions of China, where Berlin regularly diagnoses human rights violations are Xinjiang, Tibet, and Hong Kong.[4]
Cooperation only with Submission
In addition, Baerbock's draft of Germany's strategy for China foresees massive interference in the People's Republic's internal and foreign affairs. For example, the paper announces a deepening of relations with Taiwan, which, under international law, is a part of China. Taiwan should be more strongly integrated into international organizations, in flagrant contradiction to current UN resolutions.[5] In addition, the foreign ministry is making efforts toward an investment treaty between the EU and Taiwan. This would in fact, put Taiwan's affiliation to China into question. Last Monday, during his meeting with US President Joe Biden in Bali, China's President Xi Jinping made it clear that intrigues aimed at Taiwan's status are a red line for Beijing.[6] The foreign ministry's draft also makes future cooperation with the People's Republic dependent upon Beijing being submissive to Berlin's concept of an adequate foreign policy. The draft states, "China and Russia are drawing ever closer together," that is incompatible with cooperation with Germany.[7] This may also be understood as a warning in the direction of India, South Africa, or Saudi Arabia, who are also cooperating closely with Russia, despite the war in Ukraine.
"In Systemic Competition"
Although in its draft strategy paper, the foreign ministry alleges "a new block confrontation is not our objective."[8] This could be perceived as merely a meaningless dissimulation of the true intentions. Afterall, not only the economic and political measures foreseen in the draft, but also various verbal proclamations are aimed at launching a new cold war. For example, it stipulates that the intention is to maintain China's current categorization as "Partner, competitor, and systemic rival" at the same time. "However, the last two aspects are becoming increasingly important." The foreign ministry evidently sees Berlin and the EU confronted with "systemic rivalry" in southeastern Europe, where China has "significantly enhanced its influence." According to the paper, it is now a question of counteracting this development with activities of their own. The same pertains to Latin America, Africa, and Southeast Asia.[9] "In the competition of systems, we cannot leave any strategic gaps open," insists the foreign ministry.
Confronted with Faits Accomplis
The role the foreign ministry prescribes for the EU's future policy toward China is striking. Just recently, the European External Action Service (EEAS) had called, in a strategy paper, on the Union's member countries – Germany, of course, is among them – "not to engage in isolated and uncoordinated initiatives" in relationship to China, "that could weaken our united position."[10] With its new strategy toward China, Berlin is again barging ahead in its unsynchronized solo initiative. The foreign ministry's draft paper merely promises to contact EU institutions before more extensive agreements are reached with Beijing. It also says, "we will continue to regularly inform our EU partners on the results of our bilateral meetings with China." There is no mention of a coordinated approach. This means that the EU – with its 26 member countries – will once again be confronted with Germany's faits accomplis.
Dramatic Consequences
The orientation on escalating the power struggle against China is being set in motion, even though, according to widespread opinion, the negative consequences will far exceed those of the economic war against Russia. Germany, for example, was dependent on Russia mainly for energy resources. China is, today, its supplier of indispensable natural resources such as rare earth and processed lithium, hardly replaceable high-tech products, and low-priced primary products for German industry. The automotive industry achieves a third of its turnover in China. Should there be a decoupling of the West from the People's Republic of China, the Chinese branches will probably split off from their German mother companies. (german-foreign-policy.com reported.[11]) Australia's former Prime Minister, Kevin Rudd was quoted with the warning that should the escalation of the conflict with China get out of hand, it is quite conceivable that Western companies would have to write off their investments in China, like they had to do with their investments in Russia. The German companies' investments in the People's Republic are approaching €100 billion.[12]
For more information on this theme: Strategy for a Decisive Decade.
[1] Matthias Gebauer, Marina Kormbaki, Christoph Schult: Die geheime Chinastrategie der Bundesregierung. spiegel.de 16.11.2022.
[2] See also The Asian Century.
[3] Dana Heide: Stresstests für Firmen, mehr EU-Abstimmung – das steht im Entwurf der neuen deutschen China-Strategie. handelsblatt.com 16.11.2022.
[4] Matthias Gebauer, Marina Kormbaki, Christoph Schult: Die geheime Chinastrategie der Bundesregierung. spiegel.de 16.11.2022.
[5] See also Playing with Fire and Playing with Fire (III).
[6] Xi told Biden Taiwan is first red line that must not be crossed, urging US to respect China's path, system. globaltimes.cn 14.11.2022.
[7], [8], [9] Matthias Gebauer, Marina Kormbaki, Christoph Schult: Die geheime Chinastrategie der Bundesregierung. spiegel.de 16.11.2022.
[10] Thomas Gutschker: Strategische Verletzbarkeit. Frankfurter Allgemeine Zeitung 21.10.2022.
[11] See also The Business Foundation of German Industry (I) and The Business Foundation of German Industry (II).
[12] Mathias Peer: Australiens Ex-Premier warnt vor Verlust aller ausländischen Investitionen in China. handelsblatt.com 15.11.2022.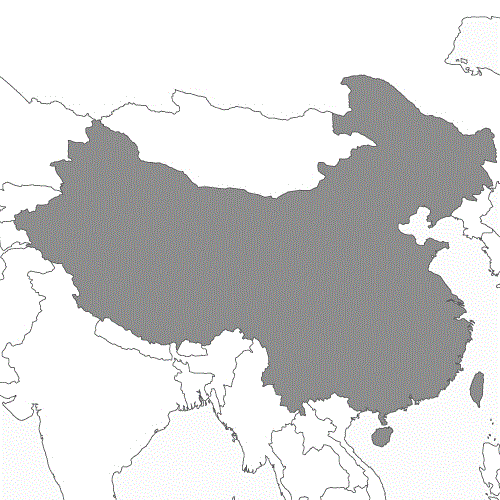 ---