The Asian Century
German companies are increasingly dependent on their business with China and are expanding their activities in China despite US economic warfare.
BERLIN/BEIJING (Own report) - German companies are increasingly dependent on business with China and are shifting their activities to the People's Republic at a growing rate, as current economic data and a recent survey of German companies reveal. China is not only one of the very few countries, to which German companies could continue to export in 2020 as much as in the previous year, but it is also the only major economy, to which they could already export this January more than during the same month the previous year. The fact that exports to the People's Republic are a vital support for the German economy is particularly significant, because Germany's domestic consumption remains sluggish, due to the pandemic. Already five DAX companies, such as VW, Daimler, Infineon, are generating their largest share of sales in China, more than on their German domestic market. To protect themselves against the risks of US economic warfare, German companies doing business with China are increasingly relocating their activities to the People's Republic. Efforts to encourage their withdrawal from China have failed.
"Lucky Break China"
China's importance for the German industry has been highlighted by yesterday's publication of data, concerning German foreign trade at the beginning of 2021. Already in 2020, the People's Republic was among the very few countries with German imports at the same level as in the previous year while significantly increasing its exports to Germany - despite the Covid-19 crisis. China has, thus, widened its lead as Germany's largest trading partner and became the second largest market for German exports - ahead of France and just behind the USA. Especially exports to China accounted for the overall relative increase in German exports in January, according to the Federal Statistical Office. Compared to December, exports had increased in January by 1.4 percent, an upward trend, albeit, at a value of €98.1 billion, still around 8.0 percent below the pre-crisis value of January 2020. This January, China had been the only major economy to which German companies could export more than during the same month last year - buying around 3.1 percent more German goods than in January 2020. Otherwise, German exports were significantly below last year's - around 6.0 percent less to the EU and 6.2 percent to the United States. As an expert of the EY professional services network noted, China's rapid recovery is a "lucky break particularly for German companies."[1]
Sales Market and Research Site
The share of business with China in the overall activities of German companies is continuing to grow. This is particularly the case for the automotive companies, which have not only long been expanding their factories in the People's Republic, but also have relocated their research and development activities to that country. Last December, Volkswagen inaugurated a research and development center for e-mobility in the Chinese metropolis Hefei, the capital of Anhui province, which it intends to start using as an "e-mobility hub."[2] Volkswagen is one of the five DAX companies, for which China has become the largest single market, ahead of its home market. In China, VW generates 41 percent of its total sales, BMW 32 percent, Daimler 29 percent. Daimler owes its profit of around four billion euros last year - despite the Covid-19 crisis - above all to the nearly 12 percent increase of its sales in China.[3] Besides the automotive industry, the semiconductor industry is also dependent on the People's Republic. Infineon, for example, generates 39 percent of its turnover in China, in Germany only eleven percent.[4] The Chinese share of Siltronic's turnover is 27 percent, and of Aixtron's even 59 percent. Without their business with China, Adidas (22 percent), Puma (16 percent) the Bayer spin-off Covestro (19 percent), Knorr Bremse (17 percent) Siemens and Merck (each 14 percent) would not be able maintain their position.
New Investments in the People's Republic
In addition to the economic data, a recent survey indicates that the efforts initiated last year to change the focus of German enterprises from China to other countries, particularly in southeastern and southern Asia, have so far been a failure. Particularly during the first semester of 2020, pointing to China's temporary factory shutdowns, due to the pandemic, which had seriously shaken up also German supply chains, politicians and the media repeatedly called for German companies to relocate their sites to other countries, for example Vietnam or India. This idea appears in the German government's "Indo-Pacific Guidelines" under the motto "Supply Chain Diversification."[5] Now some of the enterprises have indeed relocated their factories, for example to countries on the Southeast Asian mainland. This has been a noticeable tendency for years caused, however, by the wage increases in China. A survey made of more than 500 German enterprises in the People's Republic by the German Chamber of Commerce in China and the KPMG professional services network shows now, however, that 96 percent of respondents have no plans to leave the Chinese Market; 72 percent plan further investments in that country. 77 percent of respondents expect their industry to perform better in China in 2021 than in other markets; 72% of respondents expect a rising turnover in China and 56% higher profits.[6]
Economic Warfare and "Dual Circulation"
The survey confirms a clear tendency of enterprises (43%) toward localizing business activities in China - not only to establish new sites in the People's Republic, but also toward increasing localization of research and development activities. This is due to US economic warfare against China, which behooves German enterprises based in China, to become independent of supplies from abroad.[7] This tendency was further reinforced by the the new five-year plan (2021 - 2025) due to be passed in the next few days by the National People's Congress. The slogan "dual Circulation," concerns protecting against US embargos and sanctions, to rapidly reduce China's dependence on foreign countries, therefore, on the one hand, to accelerate domestic development of state of the art technologies - particularly semiconductors - and on the other, to reinforce Chinese domestic consumption, to compensate for losses due to new punitive tariffs on exports. To be able to benefit from the planned strengthening of the "internal circulation" (domestic consumption) and avoid being affected by possible slackening of the "external circulation" (export and import) German enterprises are also relying on localization.
"Sensitive Dependencies"
US economic warfare has no longer become the only threat to German enterprises doing business and making profits in China. With the rapid pace of the development of Chinese companies, they are becoming increasingly stronger competitors. The economic expert at the Cologne Institute for Economic Research (IW), Jürgen Matthes, warned that "enterprises, doing business in China, must ask themselves if and what sort of business they will be able to do there in five or ten years, when China increases its self-sufficiency, has technologically caught up and no longer needs foreign enterprises in important sectors."[8] In the future, "the strategy of German enterprises doing business in China" must be "not to collapse even without China." In business circles it is doubted that this will be possible - after all, the People's Republic has long-since been on course to replace the United States by 2028 or 2029 as the country with the world's greatest economic output, and even continue to grow at high speed. China could "if necessary, definitely afford to abandon the German market," said former Siemens CEO Joe Kaeser recently; "the other way around is not possible. There are very sensitive and critical dependencies."[9] Kaeser succinctly considers that "the 21st century is the Asian century and we have to live with it".
[1] Exporte im Januar 2021: +1,4% zum Dezember 2020. destatis.de 09.03.2021. Made in Germany boomt. tagesschau.de 09.03.2021.
[2] Volkswagen eröffnet in China neues Forschungs- und Entwicklungszentrum für E-Mobilität. volkswagen-newsroom.com 08.12.2020.
[3] Franz Hubik: Daimler im Corona-Jahr mit Gewinnsprung - Dividende soll um 50 Prozent steigen. handelsblatt.com 18.02.2021.
[4] Ulf Sommer: Der riskante China-Boom der Dax-Konzerne. handelsblatt.com 18.02.2021.
[5] See also Germany in the Indo-Pacific (II).
[6], [7] German Chamber of Commerce in China, KPMG: German Business in China. Business Confidence Survey 2020/21. Beijing, February 2021.
[8] Ulf Sommer: Der riskante China-Boom der Dax-Konzerne. handelsblatt.com 18.02.2021.
[9] Nicole Bastian, Dana Heide: Joe Kaeser fordert gemeinsame europäische Antwort auf Chinas Wirtschaftsstrategie. handelsblatt.com 26.02.2021.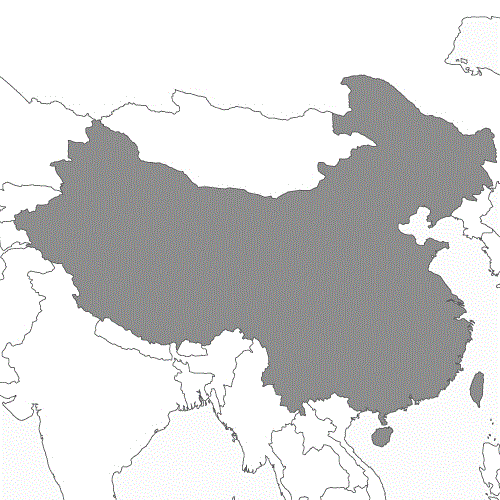 ---