Playing with Fire
The Bundestag delegation's visit to Taiwan exacerbates the conflict with China. The West attempts to pit Taiwan against Beijing – even in strategic military terms.
BERLIN/TAIPEI/BEIJING (Own report) – A several-day visit to Taiwan by a Bundestag delegation is provoking new tensions between Germany and China. The six-member delegation of politicians – with a representative from each of the parties in the Bundestag – has also met with President Tsai Ing-wen. An expansion of future relations is planned. The conflict between Berlin and Beijing over the Taiwan policy is not based on the relations as such, which have existed since the 1950s and are in some respects considered close. The conflict revolves more around the western nations' efforts to politically enhance Taiwan's clout, to develop it into a counter-model to the People's Republic of China in the West's power struggle against China. In addition, the United States, in particular, aims to significantly weaponize Taiwan, to strategically use it militarily against China – as one of the so-called First Island Chain. In the context of plans to pit Taipei against Beijing, the seemingly harmless parliamentary visits – for example Nancy Pelosi's recent visit to Taipei – play an important role.
Thriving Relations
The relations between Taiwan and Germany, per se, are not the basis of dissention with Beijing. In principle, these were established back in the 1950s – with the qualification that the Federal Republic of Germany recognized the One China Principle in the context of its establishing diplomatic ties to the People's Republic of China in the 1970s, thereby pledging to refrain from all state-to-state relations with Taiwan. However, bilateral contacts continued to exist on an unofficial level. Rather than an embassy in Taiwan, the Federal Republic of Germany maintains the German Institute Taipei, while Taiwan maintains its Taipei Representation Berlin. Such Taiwanese structures exist in all major nations. "These representations," notes the German Institute for International and Security Affairs (SWP) in a study published in April, promote "not only trade, economy, culture and scholarship": De facto" they also represent the political and other interests within the host countries and take on authentic diplomatic ... tasks."[1] With one exception: "political contacts at the highest levels must be absolutely evaded," to avoid any suspicion of state-to-state relations. In Germany that includes the seven highest-ranking government representatives.[2]
Counter-Model to the People's Republic
For decades, both sides in principle, have gotten along pretty well with this arrangement. Around 300 German enterprises are located on Taiwan, Germany's fifth most important trading partner in Asia, and according to information from Germany's foreign ministry, there are "close and substantial ... cultural and scholarly relations," which include "more than 200 university and research establishment partnerships."[3] However, since some time, Taiwan has been gaining new strategic significance in the West's great power struggle against emerging China, which has perceptibly altered the western capitals' assessment of these relations. On the one hand, this is due to the fact that Taiwan is geographically one of the so-called First Island Chain, which stretches from Japan, via its southern islands – such as Okinawa – over Taiwan, on to the Philippines, and Borneo, restricting, as noted by the SWP, "the People's Republic of China's access to the Pacific" – with potentially extensive economic and military consequences for Beijing. (german-foreign-policy.com reported.[4]) On the other hand, in its attempts to depict its power struggle against China as a "conflict of systems" of "Democracy vs. Dictatorship," the West has resorted to promoting Taiwan – as the SWP puts it – as a "counter-model to the authoritarian system of the People's Republic of China."[5]
Meeting with Top Personnel
Against this backdrop, particularly the United States has, since some time, been attempting to militarily fortify Taiwan, ensure greater international profile, as well as provide new global maneuverability for Taipeh. Therefore, Washington has intensified Taiwan's arms buildup and the training of its military forces. The pressure on Germany and the EU to join in, has also intensified. (german-foreign-policy.com will soon report.) The visits to Taipei by parliamentarian delegations has also been expanded. The current visit by the Bundestag's delegation, which arrived in Taiwan on Sunday with plans to stay until today, is also to be seen in this context. Consultations with the highest-ranking politicians – President Tsai Ing-wen, President of the Parliament You Si-kun, Foreign Minister Joseph Wu were planned.[6] At the end of the month, the Bundestag's Human Rights Committee is due to visit Taiwan. Just recently, Taiwan's highest-ranking representative in Germany, Jhy-Wey Shieh, had demanded that the Bundestag send its President, Bärbel Bas to Taipei. Bas is the second-highest official in Germany. To send her would be in blatant violation of the One China Principle. Beijing had already reacted to Nancy Pelosi's visit – third-highest official in the US hierarchy – in early August, with wide-ranging military maneuvers all around Taiwan.
UN Resolution 2758
Washington and Berlin's efforts toward firmly embedding Taiwan into international bodies are also in direct violation of the application of the One China Principle. These are in blatant violation of the October 25, 1971 UN Resolution 2758, in which a clear majority in the UN General Assembly ruled that "the representatives of the People's Republic of China" are "the only lawful representatives of China to the United Nations," and, on the other hand, "to expel forthwith the representatives of [Taiwan] from the place which they unlawfully occupy at the United Nations and in all the organizations related to it." In stark contrast, on October 26, 2021, US Secretary of State Antony Blinken called on all UN member nations to support Taiwan's "robust, meaningful participation throughout the U.N. system."[7] A bit earlier, on October 21, the European Parliament had passed a similar declaration. The current German government's coalition agreement, signed November 24, 2021, declares that in future, "issue-related participation of democratic Taiwan in international institutions" would be supported. Taipei's representative in Germany Shieh raised the supplementary demand that Berlin's Taipei representation be renamed "Taiwan Representation,"[8] – a symbolic break with the One China Principle, a step Lithuania had taken last year. (german-foreign-policy.com reported.[9])
Risk of Escalation
The SWP calls for continuing to pursue this path. For example, "informal government contacts at all levels, below that of the highest government officials," should be intensified, such as at the undersecretary level.[10] Taiwan's efforts to join international organizations – in violation of UN Resolution 2758 – should be supported. It is also important to expand trade with Taiwan and to promote Taiwanese investments in Germany and the EU. And finally, Taiwanese efforts to create a Chinese expatriate information and media service" should be promoted. The SWP admits that a "Taiwan policy, that China would see as confrontational," could easily lead to a military escalation of the conflict. Beijing, on the other hand, which insists – along with prominent forces in Taiwan – on the One China principle. It considers everything that runs contrary to this principle to be an attack on its plans to reach a peaceful reunification with the island, therefore as a confrontation. In the event, that a peaceful reunification becomes impossible – and only in that case – the People's Republic does not exclude the use of military means. The Taiwan policy of the western powers – including that of Germany – are facilitating such a situation. They are playing with fire.
[1] Hanns Günther Hilpert, Alexandra Sakaki, Gudrun Wacker (Hg.): Vom Umgang mit Taiwan. SWP-Studie 4. Berlin, April 2022.
[2] Friederike Böge: Was Taiwan sich von Deutschland erhofft. Frankfurter Allgemeine Zeitung 21.09.2022.
[3] Deutschland und Taiwan: Bilaterale Beziehungen. auswaertiges-amt.de 04.03.2022.
[4] See also Die NATO und Taiwan.
[5] Hanns Günther Hilpert, Alexandra Sakaki, Gudrun Wacker (Hg.): Vom Umgang mit Taiwan. SWP-Studie 4. Berlin, April 2022.
[6] China verärgert über deutsche Delegation. tagesschau.de 02.10.2022.
[7] See also Conflict over Taiwan (I).
[8] Friederike Böge: Was Taiwan sich von Deutschland erhofft. Frankfurter Allgemeine Zeitung 21.09.2022.
[9] See also Washingtons Prellbock and Washingtons Prellbock (II).
[10] Hanns Günther Hilpert, Alexandra Sakaki, Gudrun Wacker (Hg.): Vom Umgang mit Taiwan. SWP-Studie 4. Berlin, April 2022.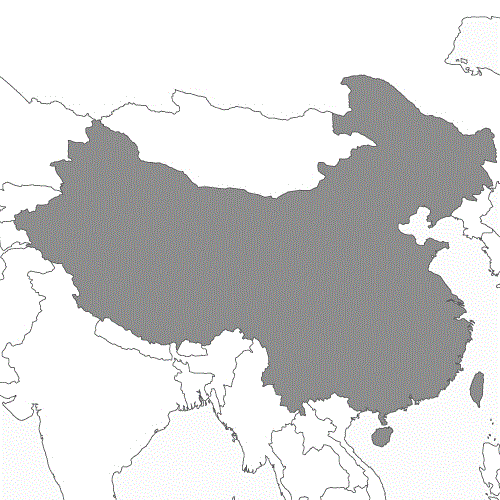 ---