German Jihad Supporters
The German Federal Prosecutor's office investigates supporters of Syrian jihadis, who, in fact, receive Berlin's backing.
BERLIN/IDLIB (Own report) - The German Federal Prosecutor's office is investigating the support of a Syrian jihadi terror organization, which has, in fact, profited from the German government's Syria policy. The investigation focuses on an international network financing Hayat Tahrir al-Sham (HTS). HTS, in turn, is the Syrian branch of Al-Qaeda, which controls the self-proclaimed insurgent Idlib governorate in northern Syria. HTS is accused of the most serious violations of human rights, including murdering those accused of "adultery" and "blasphemy." Such executions are a fundamental element of jihadi rule. The German government had repeatedly put Syria and Russia under heavy pressure not to attack HTS - to the benefit of the terrorist organization. The proceedings against HTS are not the first of their kind. Already in 2016, supporters of another terrorist militia had been found guilty by a German court - the same terror militia, Frank-Walter Steinmeier, foreign minister, at the time, had sought to have included, at all costs, in peace negotiations.
An IS Breakaway
Hayat Tahrir al-Sham (HTS) is basically a breakaway from the Islamic State (IS), whose leader Abu Bakr al Baghdadi had dispatched some of his organization's jihadis to Syria to intervene in the war with their own forces, in 2011. The group, which, in January 2012 had carried out terror attacks for the first time under its own name of Jabhat al-Nusra, soon split off, following internal disputes with al Baghdadi, and subordinated itself to the Al-Qaeda network, a rival of IS: In July 2016 it changed its name to Jabhat Fateh al-Sham and in January 2017 joined with other jihadist groups to form HTS. With this move, they were seeking to increase their own clout and - pretending independence from Al-Qaeda - gain international recognition. Experts agree that HTS is in fact part of the terror network founded by Osama bin Laden.[1] According to observers, the organization has around 20.000 militiamen operating in the Idlib governorate in northern Syria, where it had prevailed over all other insurgent organizations in 2019, at times with fierce battles, and has established itself as the dominant force since.
Under HTS Control
HTS - which, like Al-Qaeda, has been officially classified as a terrorist organization by the United Nations - is in control of the de-facto insurgent government in Idlib, calling itself the Syrian Salvation Government.[2] Currently about three million people are residing in Idlib, including more than one million refugees, many of them Salafists and jihadis, who, after recapturing Eastern Aleppo or East- Ghouta, preferred to be resettled to jihadi dominated Idlib, instead of remaining in government controlled residential areas. According to a recent analysis published by London's Chatham House think tank, "inner power structures in Idlib mainly consist of HTS figures," who "hold the ultimate power in all strategic and policy decisions."[3] HTS also supervises the recruitment of administrative personnel, preventing the hiring of persons not affiliated to the organization, particularly for leading positions in the educational sector. HTS also uses its influence on the judiciary to prevent any proceedings against its members or sympathizing jihadis.
Torture and Execution
HTS' jihadi control over Idlib has direct consequences for the population. Human Rights Watch had reported already two years ago that HTS is regularly arresting people, who are suspected of having somewhat divergent views, many of whom had been tortured.[4] Last year a report by the UN-mandated Commission of Inquiry confirmed that HTS detained, tortured, and executed civilians "expressing dissenting opinions," including journalists. Women and girls were "systematically discriminated against" and denied their freedom.[5] In November the UN reiterated its allegations, highlighting that HTS is responsible also for the execution of people accused of "adultery" or "blasphemy," practices that are characteristic for jihadi regimes such as IS.[6] Last week, Syrian human rights activists confirmed that HTS has set up at least 32 prisons in Idlib, where countless people - especially critics of the jihadis - were taken and tortured.[7] There is also talk of rapes and executions.
Firearms for the Jihad
In the middle of last week, the German Federal Prosecutor's office had the apartments of 14 persons searched, who are accused of collecting donations for HTS. They are part of an "international network, supporting HTS' terrorist activities in Syria through transnational financial donations from Europe," the Federal Prosecutor's office announced. They are under "suspicion of financing terrorism" as well as "supporting a terrorist organization abroad." HTS seeks to "overthrow the Syrian government by force and set up a'theocracy' based on ideology."[8] One of the suspects maintained contact from Turkey with an intermediary in Syria, who was operating an "internet platform" that appealed for "donations for the terror organization and the financing of its armed jihad." The HTS member expressly called for using the donations to buy firearms and accessories and to support the livelihood of combatants." Three suspected Germans were brought before the Federal Supreme Court's investigating judge on Friday and are now in custody.
Peace Talks With the Jihadis
The current proceedings are not the first conducted in Germany for support of terrorist organizations in Syria. Back in 2015, a trial was opened before the Higher Regional Court in Stuttgart against four men who had worked for another jihadist militia (Ahrar al Sham). They were convicted on October 6, 2016. The verdict went into effect on November 22, 2017, when the Federal Supreme Court rejected the four men's appeal.[9] At the time, the trial created a bit of sensation, because, in early 2016, Frank-Walter Steinmeier, Germany's Foreign Minister, at the time, had officially promoted the inclusion of Ahrar al Sham in peace negotiations. According to media reports, at the time, this is why Steinmeier had been "omnipresent" throughout the trial "in the multi-purpose building of Stammheim Prison" - after all, the question looms, whether the minister would indeed want a jihadi terrorist organization to be included in the peace talks.[10] The question can be answered in the affirmative. The Higher Regional Court in Stuttgart concluded, Ahrar al Sham fulfilled "the requirements of a terrorist organization."[11] This had no consequences for Germany's current president.
Backing from Berlin
The current proceedings for the support of HTS will also have no consequences for Berlin's foreign policy and Foreign Minister Heiko Maas. In recent years, Maas has repeatedly called for ending military offensives carried out against HTS by the Syrian armed forces with Russian support. He has consistently raised humanitarian concerns. However, since neither the current foreign minister, nor the government have expressed their concern, when, in their war against IS, the Western anti-IS-coalition with the participation of the German Bundeswehr were bombarding Mosul, Raqqa and other Iraqi and Syrian cities and towns, presumably committing the most serious war crimes (german-foreign-policy.com reported [12]), the humanitarian argument can be considered a mere pretext. It can be assumed that preventing the Damascus government from regaining control over Syria's entire territory is the true objective. And for this, the Berlin government, de facto, is providing backing for a terrorist organization.
[1] Finanzierung von Terror? Frankfurter Allgemeine Zeitung 08.01.2021.
[2] See also "Rebellen" (II).
[3] Zaki Mehchy, Haid Haid, Lina Khatib: Assessing control and power dynamics in Syria. De facto authorities and state institutions. Chatham House Research Paper. London, November 2020.
[4] Syria: Arrests, Torture by Armed Groups. hrw.org 28.01.2019.
[5] Rampant human rights violations and war crimes as war-torn Idlib faces the pandemic UN Syria Commission of Inquiry report. ohchr.org 07.07.2020.
[6] Press briefing note on Syria - Idlib violations and abuses. ohchr.org 20.11.2020.
[7] Alaa Nassar: Like being in Assad's prisons: Female survivors recall their ordeals in HTS cells. syriadirect.org 07.01.2021.
[8] Festnahmen und Durchsuchungsmaßnahmen gegen mutmaßliche Mitglieder eines internationalen Netzwerkes zur Terrorfinanzierung. generalbundesanwalt.de 07.01.2021.
[9] Urteil des Oberlandesgerichts Stuttgart gegen vier Unterstützer der ausländischen terroristischen Vereinigung "Ahrar al-Sham" rechtskräftig. oberlandesgericht-stuttgart.justiz-bw.de 28.11.2017.
[10] See also Steinmeier und das Oberlandesgericht.
[11] Urteil des Oberlandesgerichts Stuttgart gegen vier Unterstützer der ausländischen terroristischen Vereinigung "Ahrar al-Sham" rechtskräftig. oberlandesgericht-stuttgart.justiz-bw.de 28.11.2017.
[12] See also Die Schlacht um Mossul (V) and Die präzisen Luftangriffe des Westens.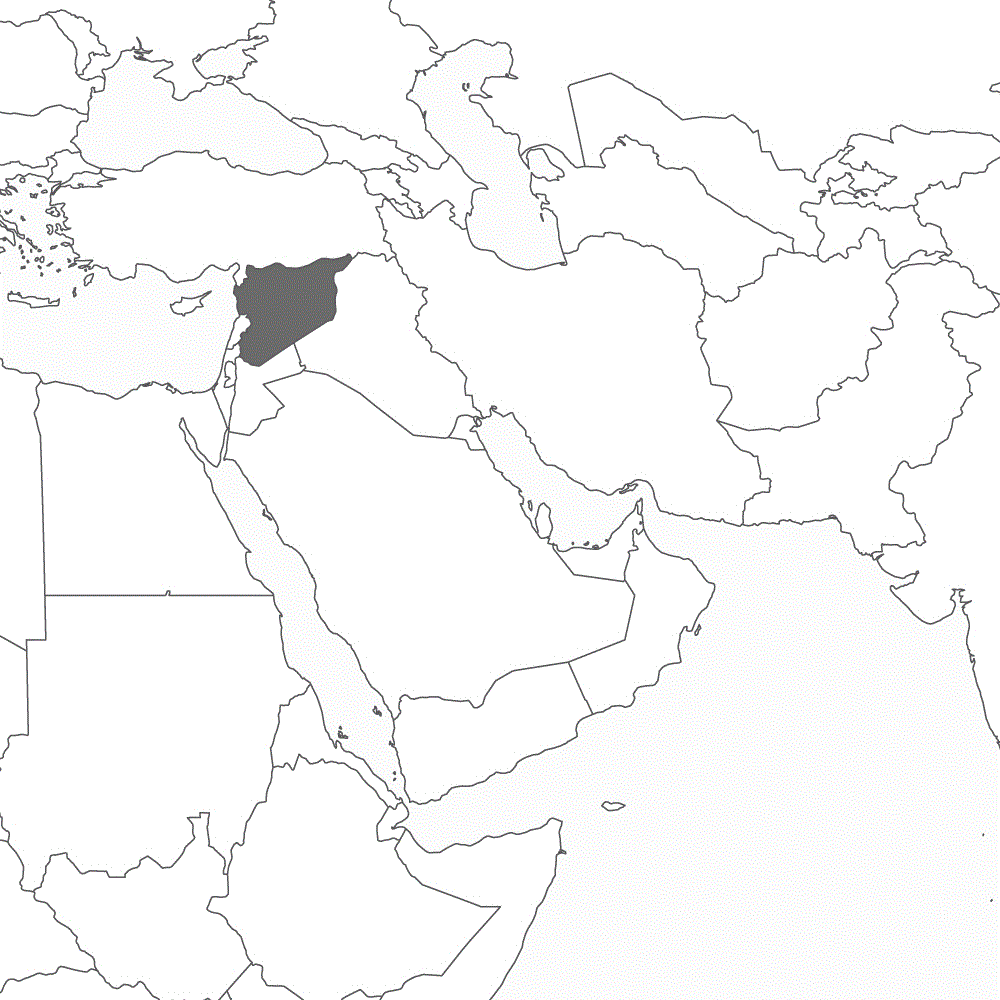 ---