"Balance World Geopolitics"
G7 foreign ministers announce further intensification of sanctions against Russia. Brazil's President Lula pushes for negotiated solution – with support from the Global South.
BERLIN/KARUIZAWA/BRASÍLIA (Own report) – G7 foreign ministers announce further intensification of sanctions against Russia and are meeting growing opposition from several Global South countries calling for peace talks. At their meeting yesterday in Karuizawa, Japan, the G7 ministers agreed to "intensify" sanctions against Russia, to enforce their strict implementation also by third countries and, above all, to take effective measures against arms supplies for Russian troops – i.e., mainly Iranian drones. This decision was taken while, during his visits in China and the United Arab Emirates, Brazil's President Luiz Inácio Lula da Silva, was exploring ways to bring about a peaceful settlement between Moscow and Kiev. The USA needs to stop encouraging the war and start to talk about peace," Lula demanded, and called also on the EU to engage in peace talks. The dispute between the West and the Global South over how to handle the Ukraine war is taking on a principled character, with governments such as the Brazilian pushing for an end to Western hegemony.
"Intensifying" Sanctions
Already prior to the G7 foreign ministers' meeting in Japan's Karuizawa holiday resort, Germany's Foreign Minister Annalena Baerbock had announced a further intensification of sanctions against Russia. Last year, the G7 acted " as a crisis team on a long-term mission (…) implementing several measures to counter Russia's aggression,", Baerbock declared, "including winter aid for people in Ukraine, anti-Russian sanctions, and oil price caps." "With our support, Ukraine was able to resist Russia's energy war and winter offensive." At the meeting in Japan, "we are reaffirming and strengthening our commitments."[1] It means "demonstrating to Putin the group's determination to prevent him from achieving his goals due to exhaustion and war fatigue," Baerbock explained. The minister did not, however, mention Western participation in the war through arms supplies, training of Ukrainian soldiers, provision of reconnaissance and target data and the presence of NATO military personnel, which has been revealed through recent US document leaks. According to one leaked document, soldiers from Britain, Latvia, France, the USA and the Netherlands, as well as 100 representatives of the Pentagon and State Department being on the ground in Ukraine.[2]
"Maintain Unity''
Yesterday, following extensive talks, the G7 foreign ministers officially agreed to continue their "strong support" for Ukraine and to expand their measures. There was no mention of negotiations for a ceasefire or even peace talks. Instead, the ministers called on Moscow to withdraw ''immediately'' all its troops from Ukrainian territory.[3] Sanctions against Russia would be not only "coordinated and implemented", but even "intensified." It is thus ''important to maintain unity.'' This includes greater efforts to prevent the ''evasion of sanctions'' and to absolutely prevent weapons from third countries reaching Russia. The first refers to the deliveries of Western goods, which Russia is not allowed to receive according to sanctions regulations, for example via countries in the South Caucasus or Central Asia. The latter refers particularly to the delivery of Iranian drones. However, no details were provided on how either can be prevented in the future.
Mediation Efforts
While Germany and the G7 states continue to be active parties to the war on Ukraine's side, countries outside the transatlantic block are persisting in their efforts to bring the war to an end. In the past, a number of states had attempted to mediate between Russia and Ukraine – Israel and Turkey already in the initial weeks and months of the war,[4] later, among others, India and Saudi Arabia.[5] They had been able to achieve some positive results, such as the resumption of grain shipments via the Black Sea and an exchange of prisoners. On February 24, China presented a Twelve-Point Paper "on the political settlement of the Ukraine Crisis," which had been relatively positively commented by the Ukrainian government,[6] and was the topic of talks between President Xi Jinping and Vladimir Putin on March 20 and 21 in Moscow. However, in the West, it has been received negatively. Initial indications that the Ukrainian government could be willing to negotiate came two weeks ago when Andriy Sybiha, deputy head of Zelenskyy's office, announced Kyiv is willing to discuss if Ukrainian forces reach the border of Crimea in the course of the long-awaited spring offensive.[7]
"The Only Feasible Way"
Brazil has launched what is probably the most comprehensive negotiation offensive. Following initial approaches by President Luiz Inácio Lula da Silva and Foreign Minister Mauro Vieira, who on March 1, had held a bilateral with his Russian counterpart Sergey Lavrov at the summit of the Group of 20, and at the end of March, the special advisor to Brazil's presidency and former foreign minister, Celso Amorim, traveled to Moscow, where he met with President Vladimir Putin.[8] Yesterday, Lavrov was received in Brasília by Vieira and Lula. Late last week, Lula conferred with President Xi in Beijing on the question of the Ukraine war. Both agreed that "dialogue and negotiation" is "the only feasible way" for settling the war. The two presidents agreed to stay in communication on the issue.[9] It is necessary to constitute a group of countries willing to find a way to make peace," Lula said in Beijing.[10] On Sunday, he resumed corresponding talks during his visit to the United Arab Emirates. He is persisting in his efforts to try to gather a group of states that "prefer to talk about peace rather than war," he said in Abu Dhabi. Alongside Brazil, he cited China and the United Arab Emirates.[11]
"Stop Encouraging War"
In China, Lula came out strongest in relationship to the West. "The United States needs to stop encouraging war and start talking about peace," said Brazil's president. The European Union also needs to "start talking about peace" so that "we can convince Putin and Zelensky that peace is in the interest of everyone."[12]
Lula's Universalist Foreign Policy
The dispute over how to handle the Ukraine war is taking on a principled character. The Brazilian government is not only refusing to join the sanctions against Russia of to deliver weapons to Ukraine. Recently it also allowed – under hefty protest from the United States – two warships from Iran to anchor in Rio de Janeiro. During his visit to China, Lula announced that he constantly asks himself "why all countries have to base their trade on the dollar."[13] Brasília will raise the level of the strategic partnership with the People's Republic and, together with China, "balance world geopolitics" – an implicit commitment to strive for the transition from the era of Western global hegemony to a multipolar world. Lula is pursuing, as Foreign Minister Vieira recently explained, "a universalistic foreign policy."
For more information: "On the Side of Diplomacy" (III) and On the Side of War (II).
[1] Außenministerin Baerbock vor ihrer Abreise nach Japan. auswaertiges-amt.de 16.04.2023.
[2] Sven Christian Schulz: Geleakte Geheimpapiere: Was machen Nato-Spezialkräfte in der Ukraine? rnd.de 13.04.2023.
[3] Daniel Stewart: G7 strengthens support for Ukraine and call for intensified sanctions on Russia. msn.com 17.04.2023.
[4] See also "On the Side of Diplomacy" (II).
[5], [6] See also "On the Side of Diplomacy" (III).
[7] Christopher Miller, Felicia Schwartz: Ukraine 'ready' to talk to Russia on Crimea if counteroffensive succeeds. ft.com 05.04.2023.
[8] Carla Bridi, Elise Morton: Russia's Lavrov travels to Brazil, as Lula pushes for peace. independent.co.uk 17.04.2023.
[9] President Xi Jinping Holds Talks with Brazilian President Lula da Silva. fmprc.gov.cn 14.04.2023.
[10] Duarte Mendonca: US should stop 'encouraging' Ukraine war, Brazilian president says. edition.cnn.com 15.04.2023.
[11] Brazil's Lula calls for 'peace group' to broker Ukraine-Russia deal. uk.news.yahoo.com 16.04.2023.
[12] Duarte Mendonca: US should stop 'encouraging' Ukraine war, Brazilian president says. edition.cnn.com 15.04.2023.
[13] Bryan Harris, Joe Leahy: Lula vows partnership with China to 'balance world geopolitics'. ft.com 15.04.2023.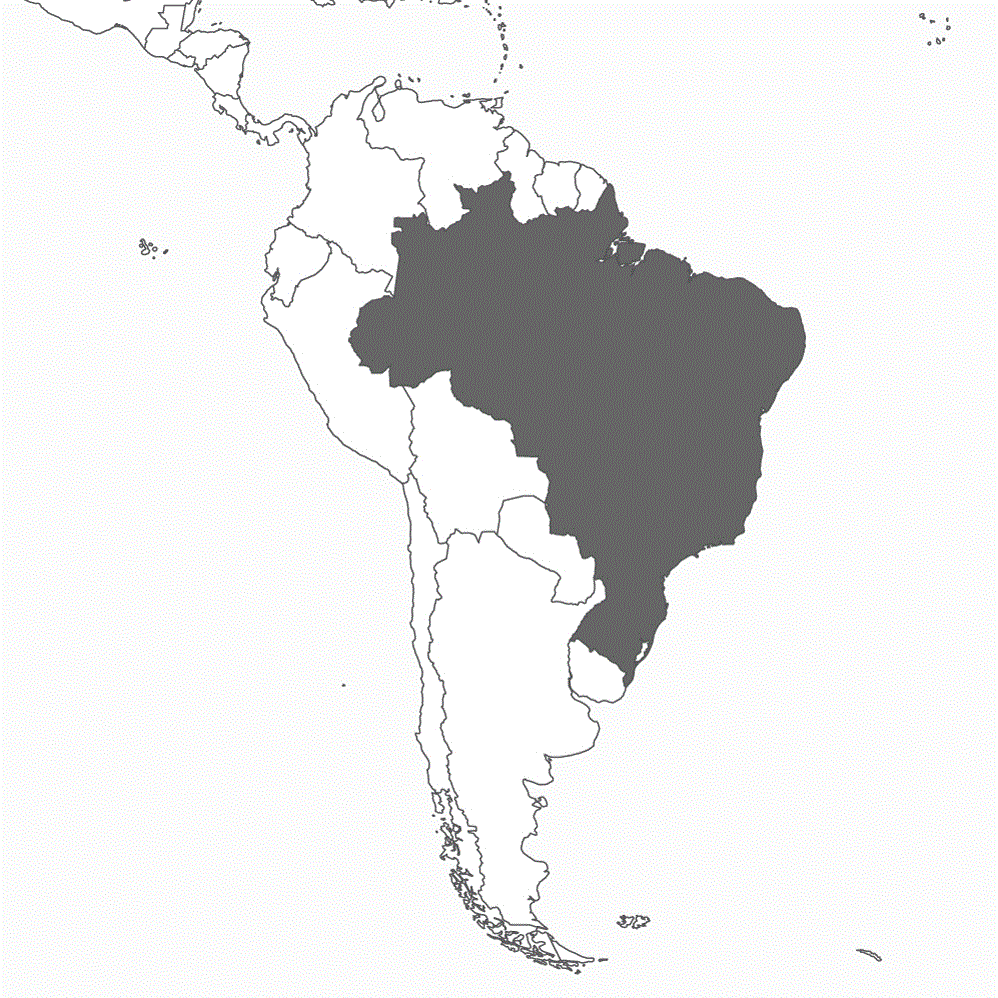 ---