On the Side of War (II)
China and Russia negotiate an end to the war in Ukraine. West rejects attempt at solutions, because of its efforts to defend global domination.
MOSCOW/BEIJING/BERLIN (Own report) – Politicians around the world had widely diverging reactions to the talks that just ended in Moscow between the presidents of China and Russia and their negotiations on ending of the war in Ukrainian. Officials of the Ukrainian government indicate openness toward talks with Beijing. Brazil's President Luiz Inácio Lula da Silva called the reports on the meeting "good news," and will follow up on the negotiations next week in China. Negative reactions are coming from the West, including from Germany's Foreign Minister Annalena Baerbock, who alleges that Beijing's initiative in pursuit of peace talks is utterly inadequate. This is in response to the fact that in Moscow, Xi Jinping and Vladimir Putin have not only explored possibilities for terminating the war in Ukraine, but have also initiated an expansion of their cooperation, which puts into question the prevailing Western global domination. Due to the fact that particularly China has "both the intent" as well as the power to "reshape the international order," the National Security Strategy of the United States calls for Washington to "outcompete" the People's Republic of China.
Against Domination, for Multi-Polarity
At the meeting of the presidents, Xi Jinping and Vladimir Putin, which began on Monday in Moscow and ended yesterday, China and Russia decided to further expand their cooperation. Both nations intend to cooperate even more closely than before. The People's Republic of China is already receiving significantly more oil and gas from Russia than before – volumes that had previously flowed to Germany – while simultaneously exporting considerably more goods. China's automotive companies, for example, have conquered around a third of Russia's market, even supplanting German producers. In addition, Beijing and Moscow intend to intensify their strategic cooperation and have signed the respective agreements. Even closer military cooperation, such as with maneuvers, is planned. This is all in connection with their intentions to overcome Western domination, which is already waning. In an op ed published in a Russian journal prior to the meeting, Xi harshly criticized the pursuit of "hegemony" and "domination" and also "bullying" of other countries. The "historical trend" toward "multi-polarity, economic globalization and greater democracy in international relations" has long been "irreversible."[1]
Ready for Peace Negotiations
An important topic during the talks in Moscow was the war in Ukraine and the Chinese proposals for how to end it. On February 24, Beijing had published a Twelve-Point-Paper "On the Political Settlement of the Ukraine Crisis" that demands concessions from both sides. It accords top priority to "sovereignty, independence and territorial integrity of all countries" while also demanding "the security of a country" should be pursued in accordance with "the legitimate security concerns of all countries." The former demand is Ukrainian and the latter, Russian.[2] In Moscow, Putin has now reiterated that the Chinese paper has been "carefully studied," that he welcomes the fact that Beijing seeks to play "a constructive role" in ending the war and is ready to engage in peace negotiations [3] – "as soon as possible," as was stated following the talks in Moscow.[4] Xi warned against exaggerated hopes, pointing to the fact that "there is no simple solution to a complex issue." However, he also mentioned that he too, like "most countries" support easing tensions, stand for peace talks, and are against adding fuel to the fire. The voices for "peace and rationality" are building.
"Good News"
Reactions to China's initiative vary. Ukraine, so far, remains open. Already following the publication of the Chinese 12 Point Paper, Ukrainian Foreign Minister Dmytro Kuleba announced their rejection of the immediate lifting of sanctions, as China proposes, however, agrees with other points and would like to examine the document more closely.[5] Last Thursday, Kuleba and China's Foreign Minister Yin Gang discussed possible peaceful solutions by telephone.[6] President Volodymyr Zelensky has repeatedly expressed his interest in negotiations with the People's Republic. A few days ago, a telephone call between him and Xi following the Moscow meeting seems to have become possible.[7] Brazil's President Luiz Inácio Lula da Silva commented reports of the Xi – Putin talks as "good news." Already a few weeks ago, Lula had announced his intentions to win over states, which take a neutral position on the war in Ukraine, to get engaged for peace negotiations, and said that, in his opinion, India, Indonesia, and China should be among those states. Next Sunday, Lula will be in Beijing for talks with Xi, not least of all about a negotiated solution to the war in Ukraine.[8]
"No Contribution to Peace"
On the other hand, negative reactions are coming from Western states. Already on Sunday, John Kirby, Communications Director of the US National Security Council, announced that should Xi and Putin propose a ceasefire during their meeting, that will be "unacceptable": it ratifies Russia's territorial conquest.[9] This position corresponds to objectives set by the West for Ukraine's spring offensive and is also supported by the delivery of weapons and ammunition. Great Britain now is even contemplating making depleted uranium munition available. Germany's Defense Minister Boris Pistorius announced in advance that he hopes Xi is able to "convince Putin to come to the negotiation table."[10] After Putin declared his willingness to do so, Germany's Foreign Minister Annalena Baerbock made known that she is "disappointed" with the results of the meeting in Moscow. The 12-Point Paper that China had presented as the basis for the talks between Xi and Putin, "cannot really contribute to peace," since it does not explicitly name Russia as the aggressor.[11] Neither Kirby nor Baerbock have explained why, in this case, Ukraine's interest in negotiations have been invalidated, when, otherwise, they would officially raise its plans to the norm.
"Outcompete China"
At the same time, western politicians are readily admitting that the current conflict is no longer merely about Ukraine, but rather about the Western powers maintaining their global domination. This has been apparent since three-fourths of the countries of the planet had refused to join the West's sanctions against Russia last spring. This situation still persists.[12] Over the weekend, Kirby declared that Russia and China would "like to rewrite the rules of the game globally," and left no doubt that Washington would not allow this to happen.[13] That the People's Republic has "both the intent" as well as the power to "reshape the international order" is the main tenet of the new National Security Strategy of the United States published in October, which therefore calls on the United States to "outcompete" China in the future.[14] From the perspective of the United States, the urgency has been intensified, since Beijing was recently able to mediate in the Saudi Arabia-Iran conflict and achieve a resumption of diplomatic relations between the two hostile states – a feat considered a political breakthrough of global proportions. (german-foreign-policy.com will soon report.) A possible success in ending the Ukraine war would be another breakthrough for Beijing of global proportions, which the West would like to prevent.
[1] Xi Jinping: Forging Ahead to Open a New Chapter of China-Russia Friendship, Cooperation and Common Development. fmprc.gov.cn 20.03.2023.
[2] See also Auf der Seite des Krieges.
[3] President Xi Jinping Meets with Russian President Vladimir Putin. fmprc.gov.cn 21.03.2023.
[4] President Xi Jinping and Russian President Vladimir Putin Sign Joint Statement of the People's Republic of China and the Russian Federation on Deepening the Comprehensive Strategic Partnership of Coordination for the New Era and Stress Settling the Ukraine Crisis Through Dialogue. fmprc.gov.cn 22.03.2023.
[5] Kuleba on China's peace plan: We disagree with at least one point. en.interfax.com.ua 25.02.2023.
[6] China foreign minister in rare call with Ukraine counterpart. apnews.com 17.03.2023.
[7] Veronika Melkozerova: Call me anytime: Zelenskyy plays the long game with Xi Jinping. politico.eu 21.03.2023.
[8] À TV 247, Lula diz que vai conversar com Xi Jinping sobre Ucrânia e aprova encontro entre Rússia e China. brasil247.com 21.03.2023.
[9] David Cohen: Russia and China want to disrupt the world order, NSC spokesperson says. politico.com 19.03.2023.
[10] Pistorius hofft auf Fortschritte durch Xi-Besuch in Moskau. handelsblatt.com 20.03.2023.
[11] Außenministerin äußert sich enttäuscht über Xi-Besuch bei Putin. stuttgarter-zeitung.de 21.03.2023.
[12] See also "Isolate Russia", "Russland isolieren" (II), and Isolate Russia (III).
[13] David Cohen: Russia and China want to disrupt the world order, NSC spokesperson says. politico.com 19.03.2023.
[14] National Security Strategy. Washington, October 2022.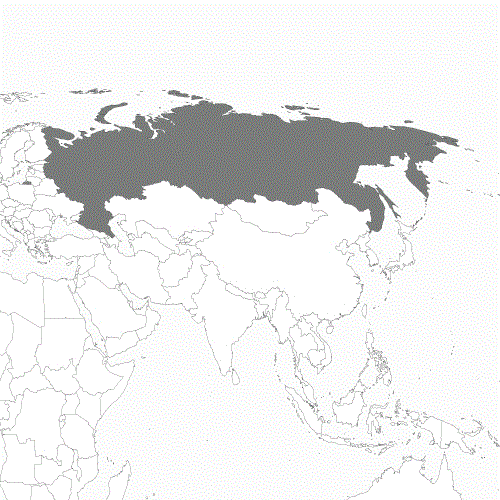 ---