"Isolate Russia"
The West's attempts to globally isolate Russia, because of its attack on Ukraine have failed so far – on every continent except Europe and North America.
BERLIN/WASHINGTON/MOSCOW (Own report) – The western power's attempts to isolate Russia worldwide because of its attack on Ukraine, have proven unsuccessful. Last week, at the UN General Assembly, Germany's Foreign Minister Annalena Baerbock called on all nations of the world, to "now (...) take sides," regarding Russia's war of aggression. Although the General Assembly has condemned the war by a clear majority, most of those countries – unlike the west and its closest allies – are still continuing their cooperation with Russia. That is the case with China, as well as for India, which is resisting intense pressure from the United States. The countries on the Arabian Peninsula are not willing to increase oil production, to facilitate the West's embargo of Russian oil. Similar standpoints could be heard from South Africa, Latin America and Southeast Asia. Among the reasons were that the Iraq War and other armed conflicts waged by the West make the West's protests of the war in Ukraine seem ludicrous. So far, across the board, the West has had no breakthrough.
"Free of Interference"
Yesterday, China rejected the western powers' consistent efforts to use Russia's war with Ukraine to drive a wedge between Moscow and Beijing. Western politicians have repeatedly attempted to induce the People's Republic of China into publicly distancing itself from Russia – in the knowledge that China's strictly insisting on national sovereignty and territorial integrity of all countries, must be adamantly opposed to the attack on Ukraine on the basis of principles. In fact, Beijing has never defended Russia's invasion of Ukraine, but has, instead, always abstained in UN votes. However, at the same time, China usually points to the fact that the West had systematically exacerbated the conflict, not least of all, with its eastward expansion, and that the war can only be ended through negotiations. Yesterday, Foreign Minister Wang Yi made it clear that the China-Russia relationship is valued for its "independence," both sides are "determined to keep it free from interference or discord sown by third parties."[1] Moreover, Moscow and Beijing opposed any attempt to revive a "cold war mindset." The "friendship" between the two countries is "rock solid."
No Change of Course
India also insists on its cooperation with Russia. First, in the UN Security Council vote and then in the March 2, General Assembly vote, both condemning Russia for its war of aggression against Ukraine, India had abstained in both votes. At last Thursday's anti-China oriented Quad Pact's summit (USA, Japan, Australia, India) New Delhi was placed under strong pressure to distance itself from Moscow, but steadfastly refused.[2] This is not merely because Russia is India's most important arms supplier. It is also because New Delhi insists on an independent foreign policy and the cooperation with Russia, a rival of the USA, is considered a sort of litmus test. Washington is again threatening to impose punitive sanctions for future arms deals with Moscow. Experts warn, however, that this could backfire. Such penal actions could be "highly damaging for the US," Harsh V. Pant, director of research at the Observer Research Foundation (ORF) was quoted saying.[3] A change of course for India seems nowhere on the horizon.
Abstention
All attempts to get South Africa to assume a position opposing Russia have remained fruitless. In the runup to the March 2 UN General Assembly vote, 24 European ambassadors called in a newspaper article on the government of South Africa to join the West in condemning Russia. "What the world needs now," they wrote, is an unambiguous vote result "to isolate Russia in light of its military aggression."[4] Pretoria refused and abstained. Yesterday, President Cyril Ramaphosa reiterated that his government is not prepared to take a position against Moscow. Negotiations, as comprehensive as possible, are the means for resolving the conflict. Ramaphosa explained that he was disappointed that in the wording of the UN text, the call for peaceful resolution is relegated "to a single sentence close to the conclusion of the final text."[5] Also in this context, it should not be forgotten that many South Africans remember that the United States and other western states supported the apartheid regime and the 2003 US war in Iraq.[6]
No additional Oil
The western powers have so far also been unable to achieve a breakthrough with Saudi Arabia and the United Arab Emirates (UAE). The Emirates, initially abstained in the Security Council vote on the Russian invasion, but, in the UN General Assembly voted in favor of condemning the attack on Ukraine – as did also Saudi Arabia. However, this is not due to a political change of course in relationship to Moscow. This can be seen in the fact that Washington has applied massive pressure on Riyadh and Abu Dhabi to significantly increase their oil production, beyond the planned level. Currently, the Organization of Petroleum Exporting Countries (OPEC) and their allies, including particularly Russia (OPEC+), have increased their oil production by 400,000 barrels per day. Washington had insisted on a much faster increase, to facilitate an oil embargo against Russia. If there are not sufficient alternatives to Russian oil – which is currently the case – an embargo would lead directly into a serious global energy crisis. However, Saudi Arabia and the UAE, each having begun to cooperate more closely with Russia – seeking to break their dependence on solely Washington – are refusing to intensify the rate of their increase in oil production.[7]
Far from a Breakthrough
Even in other parts of the world, the western powers' efforts – including those of Germany – to isolate Russia are meeting resistance. In Latin America, recently, Argentina, Brazil and Mexico, among others, took strong stands in opposition to sanctions against Russia. In Southeast Asia, Singapore is quite isolated in its participation in the West's sanctions. Yesterday, Chancellor Olaf Scholz conferred by telephone with Indonesia's Prime Minister Joko Widodo about the German G7, as well as the Indonesian G20 chairmanship. In the course of the conversation Scholz, brought up the subject of Ukraine and the West's efforts to isolate Russia, which Jakarta continues to reject. Even in Africa, the influence of the western powers was barely enough to persuade about half of the continent's countries to vote in favor of condemning Russia's attack on Ukraine, the rest either abstained or did not participate in the vote. The West is still a long way off from a breakthrough in their efforts to achieve worldwide isolation of Russia.
[1] Evelyn Cheng: China upholds its relationship with Russia, says negotiations needed to solve Ukraine conflict. cnbc.com 04.03.2022.
[2] Nayanima Basu: Quad differences out in the open, Biden & Kishida call for support but India stays silent. theprint.in 05.03.2022.
[3] Stuti Mishra: US says it is still considering India sanctions after it abstained in UN vote on Ukraine. independent.co.uk 03.03.2022.
[4] Claudia Bröll: Die gute alte Zeit. Frankfurter Allgemeine Zeitung 02.03.2022.
[5] Ramaphosa explains South Africa's position on Russia's invasion of Ukraine. businesstech.co.za 07.03.2022.
[6] Declan Walsh, John Eligon: Shunned by Others, Russia Finds Friends in Africa. nytimes.com 03.03.2022.
[7] As Oil Tops $130, Some OPEC+ Members Say Rally Is Driven by Panic. wsj.com 07.03.2022.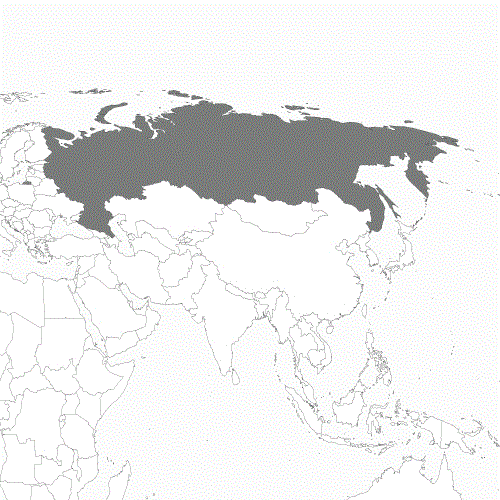 ---