Entry into Decline
Berlin plans coercive measures to downscale German business activities in China. The reason: German investments in China, the market of the future, are increasing more than ever.
BEIJING/BERLIN (Own report) – The German government is planning coercive measures to downscale German companies' business activities in China. According to reports, the German Ministry of Economics is not only preparing to severely restrict the usual government guarantees for foreign business ventures for business in the People's Republic. Introducing compulsory notification for investments in China is also in discussion – with the possibility of rejection. Similar measures in the USA serve as a model. Berlin is reacting to the fact that it has not yet succeeded in downscaling business activities in China. According to a recent study, German investments in – as well as exports from – the People's Republic have reached all-time highs in the first half of 2022. This has resulted from German companies not discontinuing, but rather "localizing" their activities in China, to make them crisis-proof. The People's Republic is considered an indispensable market of the future. The coercive measures being pursued by Berlin, particularly by the Green-led ministries, are likely to drive German industry into decline.
China, Market of the Future
German companies' persistent focus on business with China is simply following economic logic. With a population of 1.4 billion, the Chinese market is three and four times larger than the EU market (450 million) and the US market (330 million). China's successful battle against poverty and its systematic efforts to increase prosperity are not only improving the living conditions of the country's population but also continuously generating new customers. This is hardly the case with other markets such as in India (1.4 billion people) or the Association of Southeast Asian Nations, ASEAN (670 million). In addition to the unique sales potential within the People's Republic, the country with its exceptionally dense network of all sorts of enterprises – from basic materials to high tech industries – and its huge workforce, is a singular location that many managers are now regarding as irreplaceable for research and development. With this in mind, the President of the European Chamber of Commerce in China and Chief Representative of BASF in Beijing, Jörg Wuttke, noted recently that "anyone who pulls out of the Chinese market is harming himself."[1]
Localizing in the People's Republic
Over the past few years, shifts have taken place due to political interventions. They have been triggered by the economic war against the People's Republic unleashed by the United States under President Donald Trump – particularly applying punitive tariffs and sanctions. Even a far-reaching "decoupling" from China was, and still is, under discussion.[2] Slightly toned down from a full decoupling, politicians in Germany and the EU are usually calling for relocating supply chains away from China. Reluctant to renounce the enormous business opportunities with the People's Republic and thereby weakening themselves in global competition – for some time, German companies have reacted with restructuration: They focus on localizing their activities in China, striving to make their sites as independent as possible from exports from the West by relying particularly on Chinese suppliers for their Chinese subsidiaries. (german-foreign-policy.com reported.[3]) This should minimize risks in the case of a Western decoupling from China. Only very few companies are considering withdrawing from the People's Republic.
Record Investments
The development is now clearly revealed in foreign trade statistics. As reported in a brief analysis by the Cologne Institute for Economic Research (IW), German companies' investments in China are not declining but rather increasing, more than ever. In the first semester 2022, alone, they rose to a volume of €10 billion, more than throughout the entire previous year. According to IW, it is obvious that "a growing amount of business activities are being localized in China."[4] This corresponds to the fact that German exports to the People's Republic have been proportionally shrinking since 2020 – from 7.9 percent of Germany's total imports in 2020, to only 7.4 percent in the first semester of 2022 – due to the fact that German enterprises are making their China-based sites independent of deliveries from Germany. In the future, "Germany as a business location" will "probably benefit less from the engagement of German companies in China," noted the IW. At the same time, with 12.4 percent of total imports, German imports from the People's Republic set a new record in the first semester 2022. This shows that Germany has become more dependent than ever on the low-priced Chinese merchandise.
Perspective of Economic War
In Berlin, this development is causing growing concern. It is occurring at a time, when the United States and the transatlantic faction in German politics are escalating their power struggle against China. Taiwan is currently playing a central role. Washington is systematically expanding its cooperation with Taipei – continuously modernizing the island's arsenals, promoting an upgrade of the island's status in international bodies, supported by Berlin and Brussels. The West is provoking a qualitative change in Taiwan's sensitive status quo surrounding Taiwan, opposed to by not only Beijing, but by an overwhelming majority of the Taiwanese population. (german-foreign-policy.com reported.[5]) In the event that a change in the status quo would preclude a peaceful reunification with Taiwan, the People's Republic reserves the right to achieve it militarily. Unwilling to renounce provocations, western countries are now discussing how they will react to Beijing's military measures. At the least, an economic war, such as the one currently imposed on Russia, is considered the most probable – with the inclusion of comprehensive sanctions.[6]
Dire Consequences
The impact on the German economy would be catastrophic. At least some of the major enterprises are considering completely severing their China-based businesses. (german-foreign-policy.com reported.[7]) These would then probably be permanently lost to Germany. The German automotive branch would probably lose a third of its sales due to comprehensive western sanctions and China's countermeasures that could be expected. A lack of imports from the People's Republic could violently destabilize entire sectors in Germany. It is widely believed that the consequences of the current sanctions against Russia would be merely child's play, in comparison to the impact of similar coercive measures against China.
Investment Bans
The German government is now preparing measures aimed at forcefully impeding German enterprises' business with China. According to reports, the Green-led ministries of the economy and of foreign affairs are leading the way.[8] It is reported that, currently, the Ministry of the Economy is working on two instruments. On the one hand, the previously normal government guarantees are supposed to be noticeable restricted for business in China – possibly with a strict ceiling. On the other hand, at least Economics Minister Robert Habeck is contemplating the introduction of limitations on German investments in the People's Republic. The US plan to introduce compulsory notification of US investments in China, and if desired, to have the option of government rejection, serves as a model. According to a report in the "Handelsblatt," this is also in discussion in Germany's economics ministry.[9] Resistance is coming from the business community. Vis à vis its global competition, German industry can expect to suffer serious disadvantages from a significant reduction of its business relations with China. Should Beijing – as can be expected – impose countermeasures, the German government's efforts to reduce German business with China, can then be seen as the entry into Germany's accelerated global decline.
[1] EU-Handelskammer warnt vor Entkopplung von China. dw.com 08.06.2022. See also Schäden im Wirtschaftskrieg.
[2] See also Die Entkopplung der Welt and Teures "decoupling".
[3] See also The Asian Century.
[4] Jürgen Matthes: China-Abhängigkeiten der deutschen Wirtschaft: Mit Volldampf in die falsche Richtung. IW-Kurzbericht Nr. 68/2022. Köln, 19.08.2022.
[5] Nur 5,1 Prozent der taiwanischen Bevölkerung befürworten eine schnellstmögliche Unabhängigkeitserklärung. Mehr als 87 Prozent plädieren für eine Beibehaltung des Status quo, mehr als 28 Prozent sogar für eine Beibehaltung auf Dauer. Taiwan Independence vs. Unification with the Mainland (1994/12 ~ 2022/06). esc.nccu.edu.tw 12.07.2022. See also Conflict over Taiwan (I).
[6] Dana Heide, Joachim Hofer, Jürgen Klöckner: Warum der Taiwan-Konflikt so gefährlich für die deutsche Wirtschaft ist. handelsblatt.com 07.08.2022.
[7] See also The Business Foundation of German Industry (I) and The Business Foundation of German Industry (II).
[8], [9] Martin Greive, Julian Olk, Dana Heide: Bundesregierung stößt Kurswechsel in der China-Politik an. handelsblatt.com 26.08.2022.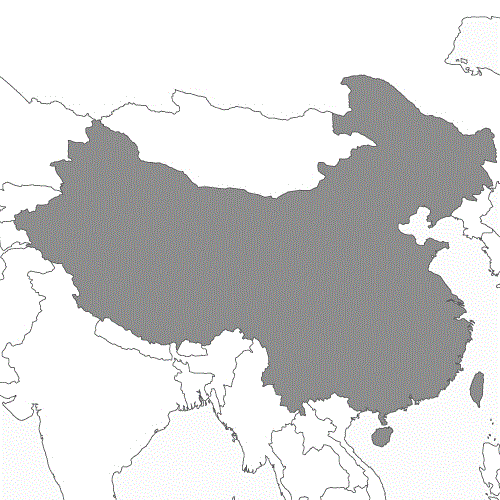 ---