The Next Sanctions Conflict
With their calls for new sanctions on China, German politicians sabotage UN High Commissioner for Human Rights Michelle Bachelet's negotiations and jeopardize German industry.
BERLIN/BEIJING (Own report) – A major German business association explicitly warns against imposing new sanctions on China. Whoever calls for such sanctions, must be aware of the Chinese market's tremendous importance for German industry, the President of the Federation of German Industry (BDI), Siegfried Russwurm, declared. Escalating the economic war against the People's Republic could inflict additional serious damage on Germany's economy, which – directly or indirectly – has already been severely affected by sanctions on Russia. German politicians and media are currently calling for new sanctions – in reaction to the recent publication of documents alleging human rights violations in the China's Xinjiang region. In addition, for the first time, the German government has taken steps to complicate new investments in China, by refusing the previously standard support measures. The debate on new sanctions was launched as UN High Commissioner for Human Rights, Michelle Bachelet, had achieved initial positive results in negotiations with the People's Republic of China.
Dialogue instead of Campaigns
On the weekend, UN High Commissioner for Human Rights Michelle Bachelet presented key issues and the results of her six-day working mission in China, which also took her to the northwestern Xinjiang region. Bachelet emphasized that the goal of her visit was not a detailed on-sight investigation of the human rights situation,[1] but to have "direct discussions" not only with President Xi Jinping, Foreign Minister Wang Yi as well as with representatives of the Xinjiang Uyghur Autonomous Region (XUAR), but also with representatives of the judiciary and law enforcement authorities. She also met with NGO activists: "China has a tradition of grassroots engagement," Bachelet noted. The UN High Commissioner welcomed the revision of laws protecting women's rights, imposing tougher punishments on sexual harassment and combating domestic violence. She also emphasized Beijing's tremendous achievements in the eradication of poverty. Bachelet noted critically that even though the recent ratification of two international conventions on forced labor was an important starting point, their enforcement must now be monitored and violations prevented.
"Substantive Exchanges"
Regarding the situation in Xinjiang, Bachelet stressed that even though terrorism – Xinjiang has long been the hotbed of murderous jihadi terror [2] – has a terrible impact on the society, government counter-terrorism responses should, however, "not result in human rights violations."[3] She has raised "questions and concerns" about the official counter-terrorism and de-radicalization measures and "their broad application" against Muslim minorities, the UN High Commissioner reported. In this context, the lack of independent judicial oversight concerning these measures was also discussed. Bachelet also said, that the government in Beijing assured her that the Vocational Education and Training Centre (VETC) system – the official name of the camps, strongly criticized in the West – has been "dismantled". She "encouraged" the Government to undertake a review of all counter terrorism measures. They agreed to establish regular engagement between the UN Human Rights Office and the Government of China and to establish a working group to facilitate "substantive exchanges and cooperation" in the future. Beijing agreed to invite senior officials from the UN Human Rights Office.
"A Mistake"
While Bachelet's report – her visit was the first by a UN Human Rights Commissioner in 17 years – promises at least progress in the talks between the two sides, her visit had been systematically torpedoed by the West. US State Department spokesman said Tuesday Bachelet's visit to the People's Republic of China was "a mistake."[4] On the same day, documents and images were published that seem to lend credibility to, at least in part, to torture within camps in Xinjiang, while others of the published images depict merely training measures for police.[5] In addition, the authenticity of at least some of the documents is in question. German Foreign Minister Annalena Baerbock, in reaction to the publication of the documents, is increasing Berlin's pressure on Beijing, by demanding in a video conference with her Chinese counterpart Wang Yi that the Chinese government publicly express its position.[6] Secretary of State Antony Blinken again questioned Bachelet's visit on the weekend, saying he was "concerned" that she had been "manipulated."[7] Thus, for the second time within a short period, western powers have sabotaged United Nations' efforts to deescalate and mediate a sharp conflict by means of negotiations.[8]
The next Turning Point
That's not all. Politicians and media in Germany have begun to further escalate the already growing tensions between the West and China by calling for the imposition of new sanctions. Already on Wednesday, Reinhard Butikofer (Greens), head of the European Parliament's China delegation, declared that EU sanctions imposed on the People's Republic of China in March 2021, have been "cruising sanctions," it is time to "go into higher gear. Leading functionaries must now be targeted."[9] Besides, it should be insisted on that German enterprises "pull out of Xinjiang;" which would be no problem; after all, since Russia's invasion of Ukraine "many European enterprises" have "pulled out of Russia." Germany's Minister of the Economy, Robert Habeck, confirmed soon thereafter that although the People's Republic of China is an important business partner, the German government is still seeking to reduce its dependence on trade with China.[10] Last Saturday, Spiegel Online, one of Germany's largest online portals, called for a "turning point in the German and European policy toward China:" "Sanctions against China's criminals!"[11]
"For Reasons of Human Rights"
The German government has begun initiating its first concrete steps – still below the level of sanctions – with the objective of making German investments in China more difficult. As became known at the end of last week, Germany's Ministry of the Economy denied the approval of "four applications" made by a German enterprise for the routine "extension of investment guarantees" for expensive projects in China. According to reports, the Volkswagen Group is the enterprise in question.[12] As was confirmed by the ministry, the refusal will be maintained "for reasons of human rights." The accusations focus on the Volkswagen plant in Xinjiang. The German group is not intending to invest in the Xinjiang plant, but rather in other Chinese locations. Nevertheless, a link to that plant cannot be ruled out, according to the Ministry of the Economy, which is sufficient for rejecting the investment guarantees application. Volkswagen, it is reported, will still stick to its investment plans.
"The Consequences would be Dramatic"
Pertaining to possible calls for more extensive sanctions on China, the Federation of German Industry (BDI) is now speaking out: "If we do business only in liberal democracies," BDI President Siegfried Russwurm warns, "then the world will become a rather small place for the German export nation."[13] In fact, the sanctions on Russia, with their direct and indirect effects, are already damaging the profits of the German industry. Experts are not excluding structural damage and even the entire loss of core industries. (german-foreign-policy.com reported.[14]) How, under these circumstances, additional slumps can be prevented in the case of renewed sanctions on China, is completely unknown. The automotive branch for example, a key sector of German industry, is selling an average of about one third of its cars in the People's Republic.[15] Whoever seriously wants to impose new sanctions on China, must be aware of the Chinese market's tremendous importance for the German industry, Russswurm warns: "the consequences would be dramatic."
[1] Statement by UN High Commissioner for Human Rights Michelle Bachelet after official visit to China. ohchr.org 28.05.2022.
[2] See also Setting the Sights on East Turkestan (I) and Setting the Sights on East Turkestan (II).
[3] Statement by UN High Commissioner for Human Rights Michelle Bachelet after official visit to China. ohchr.org 28.05.2022.
[4] UN Rights Chief Says She Urged China to Review Counter-Terrorism Policies. voanews.com 28.05.2022.
[5] Friederike Böge: Schießbefehl und Sippenhaft. Frankfurter Allgemeine Zeitung 25.05.2022.
[6] Baerbock fordert Aufklärung von China. spiegel.de 24.05.2022.
[7] Antony J. Blinken, Secretary of State: Concerns with UN High Commissioner for Human Rights Visit to the People's Republic of China. state.gov 28.05.2022.
[8] See also Die Hungerkrise (II).
[9] Bütikofer (Grüne): "Es braucht Sanktionen gegen China". deutschlandfunk.de 25.05.2022.
[10] Exil-Uiguren fordern Sanktionen gegen Regierung in Peking. zeit.de 26.05.2022.
[11] Markus Feldenkirchen: Sanktionen gegen Chinas Verbrecher! spiegel.de 28.05.2022.
[12] Simon Hage, Gerald Traufetter: Bundesregierung verwehrt VW Garantien für Investitionen in China. spiegel.de 27.05.2022.
[13] Industrie gegen Chinasanktionen. Frankfurter Allgemeine Zeitung 28.05.2022.
[14] See also Die Sanktionen schlagen zurück.
[15] See also The Asian Century.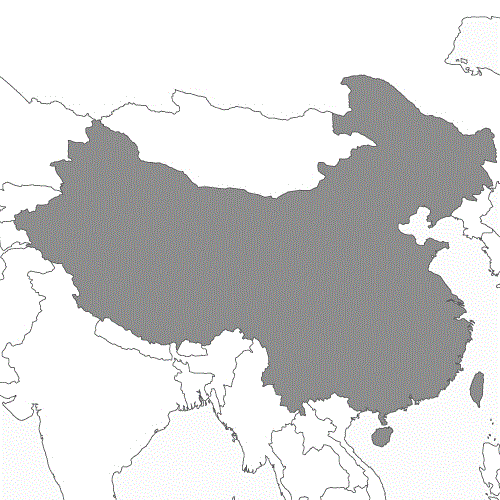 ---