Declared Enemy
Debate on the frigate Bayern's East Asia voyage continues. Beijing does not accept Berlin's appeasement attempts. Influential daily declares China an enemy.
BERLIN/BEIJING (Own report) - The dispatchment of the frigate Bavaria to East Asia and the South China Sea is accompanied by ongoing debates. For months already, foreign policy hawks have been heavily criticizing the fact that the frigate has not yet planned a special provocation against the People's Republic of China, besides crossing the South China Sea. They have repeatedly demanded that the frigate enter the territorial waters of the islands claimed by China or hold joint maneuvers with allied armed forces. That a direct "confrontation is obviously being avoided" does not go far enough for the "allies," a staff member of the Mercator Institute for China Studies (MERICS) complains. Regarding the German frigate's request to make a port call in Shanghai as a sign of appeasement, Beijing demanded that the German government decide, whether it seeks cooperation or serious conflict with Beijing. While tensions escalate, an influential German senior commentator goes beyond NATO's phraseology and declares China an "enemy."
German Appeasement Strategy
According to current planning, the frigate Bayern will refrain from supplementary provocations against China, while crossing the South China Sea on its return from East Asia. It will not pass through the Taiwan Straight or hold joint maneuvers with allied countries' warships. And, as Germany's Chief of Navy Kay-Achim Schönbach recently confirmed, the frigate Bayern will not pass within the 12 nautical miles of disputed islands or atolls [1] - something warships from the United States and other western powers regularly do.[2] According to Schönbach, the German frigate will use "the regular trade routes." Germany is obviously seeking to appease Beijing. For the same reason, Berlin has invited the Chinese navy to visit this year's Kiel Week in September and requested permission for the frigate Bayern to make a port call in Shanghai before entering the South China Sea. In her telephone conversation with her Chinese counterpart Wei Fenghe on July 6, Defense Minister Annegret Kramp-Karrenbauer raised the issue and - in addition to the usual accusations against Beijing - also stressed "the importance of dialogue between the two countries," as reported by Germany's ministry of defense.[3]
"Difficult for China to Accept"
Beijing, however, is not prepared to accept Berlin's appeasement attempts without further ado. It will not consider a port call request for a German warship to dock at Shanghai, until the German government clarifies its contradictory intentions, a speaker of China's foreign ministry declared early last week.[4] Indeed, there is an obvious contradiction between the port call requested by the German government and the - publicly proclaimed - objective of demonstrating its stance against the People's Republic with the frigate Bayern's East Asia voyage. The voyage and its goal are in line with the USA and its European and regional allies' rapidly increasing military activities not only in the South China Sea, but also in the Indian and Pacific Ocean. (german-foreign-policy.com reported.[5]) In this situation, "it is difficult for China to accept" that Germany "wants to please both sides," according to Cui Hongjian, director of the department of European studies at the China Institute of International Studies. Berlin's ambivalent approach can hardly be sustained.[6] China and Germany "are testing each other's bottom lines right now" - also in view of the possibility that Berlin's China policy may become more aggressive following parliamentary elections.
"Not Confrontational Enough"
The advocates of an even more aggressive course against China are massively applying pressure, also in regards to the future German government. For example, Helena Legarda at Berlin's Mercator Institute for China Studies (MERICS) declared that sending the Frigate Bayern to East Asia and to the South China Sea is "a positive step for Germany." Legarda reasons, "It's a move that China definitely doesn't like."[7] However the frigate's planned operations "do not go far enough … for the allies," due to the fact that "confrontation is obviously being avoided," according to MERICS' staff member. Aggressive confrontations are therefore desired. "If the frigate, as announced, remains in the regular trade routes and does not carry out any of the 'Freedom of Navigation' operations with the partners, then Berlin is de facto abiding by the rules China has made," asserts Legarda. The "allies" would probably, at least, insist "that the deployment of the frigate will not be a one-time occurrence." The FDP and its affiliated Friedrich Naumann Foundation had called for a more aggressive approach back in May. According to the Naumann Foundation, the fact that the frigate is supposed to "obediently travel along the international trade routes" amounts to "chumming up to" China.[8]
Designations
In late July, a prominent transatlanticist penned a basic commentary in the Frankfurter Allgemeine Zeitung indicating where this constant escalation is heading. According to the commentary, one must speak in terms of a "geo-economic expansionism and territorial encroachment" by the People's Republic - a strange observation, given the numerous wars in Europe, Asia, and Africa, caused, not by China but by the West with growing intensity since 1990, as well as the escalating aggressivity of its combat maneuvers in the Asian-Pacific region around China. "The Communists are pursuing their expansionist strategy, at times, even aggressively," the author writes, before he turns to terminology. "In the West, China is usually regarded as a partner and a rival," writes Klaus-Dieter Frankenberger, "the less reluctant add 'system rival,' which emphasizes the fundamental rivalry."[9] "However, to be honest, another characterization should be added:" China is an "enemy," who "aggressively opposes western interests." To avoid ambiguity, Frankenberger adds the English translation "enemy" to the German term "Feind." Both terms, in common usage, signify the wartime opponent.
No Plan for Avoiding War
When a leading commentator declares that China is the "enemy," he is even surpassing terminology used by the United States and NATO. In early May, US Secretary of State Antony Blinken demonstratively avoided classifying the People's Republic of China as an "enemy."[10] NATO's Secretary General Jens Stoltenberg had explicitly emphasized in mid June that, although there are tensions with Beijing, China is "not our enemy."[11] The statement claiming the contrary, appearing in the Frankfurter Allgemeine Zeitung comes at a time when warnings of a hot war against the People's Republic are becoming more numerous in the United States. For example, at their meeting in Tianjin at the end of July, although US Assistant Secretary of State Wendy Sherman was in agreement with her Chinese counterpart Xie Feng that neither side wants war, there was little consensus on a concrete way to avoid that catastrophe.[12] So there are "no signs of possible improvement" of the relations but much "room for further deterioration," Willy Lam at the Chinese University in Hong Kong was quoted to have said. Especially "former and active duty US officers" are "extremely concerned," said Orville Schell, director of the Center on US-China Relations at the New York Asia Society.
Maybe in Three Years
In fact, senior US military officials see war between the USA and China as highly probable. This was confirmed by NATO's former Supreme Allied Commander Europe (SACEUR), Ret. Adm. James G. Stavridis, who recently described such a war in a novel. The setting of the novel is 2034. Stavridis reports that his book has received wide approval among his former colleagues - except for the timeframe. Some of his colleagues believe that such a war will be sooner: 2026, possibly even 2024. (german-foreign-policy.com reported.[13])
For more information on this subject see: The Big War, Illegally Occupied Islands, as well as our video column War against China
[1] Thomas Wiegold: Deutsche Fregatte zum "Flagge zeigen" in den Indopazifik ausgelaufen. augengeradeaus.net 02.08.2021.
[2] See also Ostasiens Mittelmeer (II).
[3] Kramp-Karrenbauer und chinesischer Amtskollege Wei tauschten sich virtuell aus. bmvg.de 06.07.2021.
[4] Amber Wang: Beijing to Berlin: clarify warship's intentions in South China Sea or forget Shanghai visit. scmp.com 03.08.2021.
[5] See also Manöver in Ostasien and Maneuvers in East Asia (II).
[6] Amber Wang: Why China is not saying yes - or no - to the German navy's port call request. scmp.com 07.08.2021.
[7] Leinen los in hochpolitische Gewässer. zdf.de 02.08.2021.
[8] See also Die neue deutsche Kanonenbootpolitik (III).
[9] Klaus-Dieter Frankenberger: Partner, Konkurrent - und Feind? Frankfurter Allgemeine Zeitung 30.07.2021.
[10] US-China relations: Blinken accuses China of acting more aggressively. bbc.co.uk 03.05.2021.
[11] Beijing tells Nato to stop hyping up China threat. bbc.co.uk 15.06.2021.
[12] Ben Westcott, Nectar Gan: The US and China say they want to avoid military conflict, but no one can agree on how. edition.cnn.com 30.07.2021.
[13] See also The Big War and Rezension: "2034".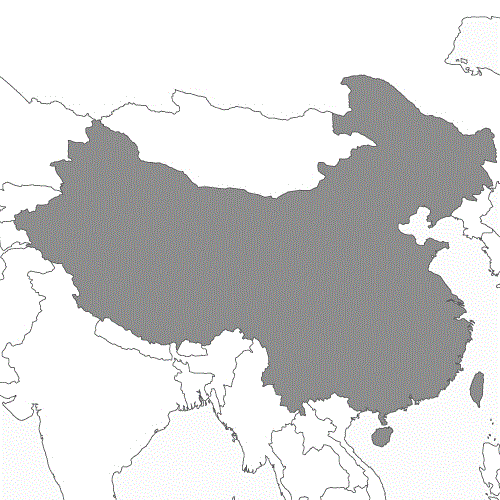 ---