The Big War
US military officers debate US war against China. It's timing: "maybe as early as 2026 or 2024."
BERLIN/WASHINGTON/BEIJING (Own report) - While the German frigate Bayern is preparing to set off for its Asia-Pacific tour, high-ranking US military officials are intensifying their discussion on the type and time of a possible large-scale war against China. Retired Admiral James Stavridis, former NATO Supreme Allied Commander Europe and author of a newly published novel on such a war, assumed until recently that the battle could begin in the coming decade and could possibly be triggered by a conflict over Taiwan or islands in the South and East China seas. However, the military balance of power between the USA and China is rapidly shifting in favor of the People's Republic, which in some areas has already caught up, for example in the number of warships or in cyber warfare, Stavridis notes. He warns that "the battle" between Washington and Beijing "may come much sooner. US allies play a central role and the USA is deliberately involving them in "more aggressive" operations, for example, in the South China Sea. Germany is among the allies he mentioned.
An Experienced Strategist
In his current public appearances, James G. Stavridis explicitly warns of a big war between the Unites States and China. Stavridis, a highly decorated retired admiral, had commanded US warships also in the Mediterranean and the Persian Gulf. From 2002 to 2004, Stavridis commanded the Enterprise Carrier Strike Group, which at the time, conducted combat operations in the war on Iraq. From the summer of 2009 to May 2013, he served as commander of the U.S. European Command and as Supreme Allied Commander Europe (SACEUR). The subsequent five years, he served as Dean of the Fletcher School of Law and Diplomacy at the prestigious Tufts University near Boston (in the US state of Massachusetts). Stavridis, who likes to emphasize that he spent a significant part of his US Navy career in the Asia Pacific seas, has also become known as an author of numerous books on military strategy, including widely reviewed works. In his latest book, in the form of a novel, he explores a possible US Chinese war.
The Military Balance of Power
In recent interviews and articles, Stavridis has repeatedly emphasized two factors that are central in this context: the development of the military balance of power between the United States and China as well as the importance of US alliance systems. According to Stavridis, the People's Republic is rapidly catching up and, in some areas, has already surpassed the United States. The Chinese Navy, for example, has already more warships (around 350) than the US Navy (around 300) and is "pumping out new warships on a near-weekly basis." Of course, one must take into account, that US ships are ton-for-ton larger, endowed with better offensive and defensive systems, and manned by far more experienced crews, the US admiral notes.[1] China is also making rapid progress in gearing up for cyber and space warfare. Of course, in a potential conflict near Taiwan, in the South and East Chinese seas, China enjoys a great advantage geographically, because the US armed forces have to operate far away from their home territory, the US admiral concedes. Additionally, with its bases on islands throughout the South China Sea Beijing has created "unsinkable aircraft carriers," which somewhat balance the US bases in Japan, South Korea and Guam.[2]
The Importance of Alliances
Stavridis attaches great importance to US alliance systems. In case of a war against China, Japan, South Korea, and Australia would constitute the core, the retired admiral contends, also because they host US military bases and present an option of retreat for the US armed forces. Moreover, the US has formal treaty alliances with New Zealand, the Philippines and Thailand and it can also rely on "very strong partnerships with Singapore, Vietnam, and Malaysia." Relations with India are also growing stronger. How much the US could count on such partners is a growing question, but Washington is working on it. For Stavridis, the Quad (Quadrilateral Security Alliance) of the US, Japan and Australia as well as India, is of great importance.[3] Allies in Europe can be added, "whose navies are capable of global deployments to the Pacific," particularly the UK, France and Germany, which have expressed willingness to participate, at least, in "freedom of navigation" patrols in the South China Sea.[4] China has no equivalent structures to compete with the US global alliance systems.
When the War Begins
Particularly a conflict over Taiwan as well as one over various islands in the South and East China seas could trigger a military escalation, according to Stavridis. The retired admiral excludes a land war in East Asia, but in a sea-air battle, he gives a narrow edge to the US forces: "Our technology, network of allies and bases in the region," but also high-tech weapons systems, like all kinds of drones and space capabilities - "still" - overmatch China.[5] But Beijing is gaining "rapidly, and by the end of the decade - if not sooner - it will be in a position to truly challenge the USA in the South China Sea." Stavridis, who named his novel "2034" after the year in which a US/China war could eventually start, meanwhile adds: "We may not have until 2034 to prepare for this battle - it may come much sooner."[6] "Very good book, but wrong date," is "one of the most frequent reactions" he gets to his novel. "This is not about 2034," but rather 2024 or 2026," according to high-ranking military officials.[7]
Maritime Coalition against China
The Biden administration is intensifying its preparations for a possible war against China on all levels - striving to become economically and technologically independent of the People's Republic - but also with military measures. Secretary of Defense, Lloyd Austin announced last week that the recommendations developed by the "China Task Force" he appointed in February would be implemented as soon as possible. They are kept secret but, according to Austin, are aimed at vigorously orienting the US armed forces toward a power struggle with China and at "streamlining and strengthening" cooperation with US allies.[8] In this context, according to Stavridis, the US Navy will be undertaking more aggressive patrols throughout the waters off China," but also "gradually include other allied warships in this aggressive freedom of navigation patrols. This "internationalizes the pushback on Chinese claims of sovereignty over the South China Sea."[9] Ultimately the goal is to "create a global maritime coalition to face the Chinese People's Liberation Army's highly capable forces" - at the threshold of a possible big war.
For more information on this subject see: "The Starting Gun Has Gone Off", The World's Center of Gravity and our video column War against China.
[1], [2] James Stavridis: If the US went to war with China, who would win? asia.nikkei.com 30.05.2021.
[3] U.S. admiral warns against U.S.-China war in best-seller. asahi.com 02.06.2021.
[4], [5], [6] James Stavridis: It's not too soon to prepare for a sea war in Asia. politico.com 13.05.2021.
[7] Bernhard Zand: "Wir müssen verhindern, dass wir in einen großen Krieg hineinschlittern". spiegel.de 14.04.2021.
[8] See also "The Starting Gun Has Gone Off".
[9] James Stavridis: How the US military is preparing for a war with China. asia.nikkei.com 07.03.2021.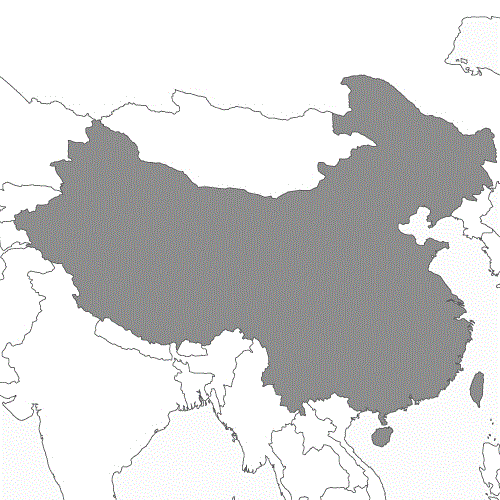 ---