In the Spiral of Sanctions
Berlin and Brussels plan harsh economic sanctions against Belarus. Foreign Minister Maas calls for the country's disconnection from the SWIFT payment system.
BERLIN/BRUSSELS/MINSK (Own report) - With a discussion of various drastic economic sanctions, Berlin and the EU are initiating their next round in the battle to topple Belarusian President Alexander Lukashenko. German Foreign Minster Heiko Maas calls not only for weighing punitive measures against Belarusian companies, but also for the country's exclusion from the SWIFT international payment system, which, according to experts, could lead to a massive collapse in the Belarusian economy - as it had once done in Iran. Of course, sanctions could also be damaging for one's own side, observers warn. Boycotting Belaruskali, for example, could cause serious problems for the farmers in EU countries. Luxemburg's Foreign Minster Jean Asselborn is quoted saying that the West might have to make "a little sacrifice." The impending sanctions initiate the next round of more than two decades of Berlin, Brussels and Washington's attempts to topple Belarusian President Alexander Lukashenko.
Carrot and Stick
With its new sanctions, agreed upon in principle by the EU last week - but still needing to be concretized - Berlin, Brussels and Washington's attempts to topple Belarusian President Alexander Lukashenko are entering the next, and probably, most aggressive round so far. They began already in the late 1990s, in part with efforts by the former BND President Hans-Georg Wieck, using his post as Head of the OSCE Advisory and Monitoring Group in Minsk (1998 to 2001) to organize and strengthen the relatively weak and divided Belarusian opposition.[1] Over the years, various coup attempts alternated with efforts to integrate the Belarusian leadership into western structures aimed at gradually extracting it from its alliance with Russia. Thus, following US Secretary of State Mike Pompeo's visit on February 1, 2020 a joint maneuver of Belarusian and British soldiers was organized - 'Belarus' first close military cooperation with a major NATO power.[2] For the time being, the efforts to directly integrate Belarus into western alliances halted, with the protests around the presidential elections in August 2020.[3]
Support for the Opposition in Exile
The western powers used the relatively broad-based protests to again focus their efforts on overthrowing President Lukashenko. Direct operations in support of the Belarusian opposition are conducted via neighboring Poland and Lithuania. The Polish government provided the Belarusian opposition in exile a building in Warsaw's diplomatic district and sponsors a television channel (Belsat) and radio station (Radio Racja), which broadcast from Poland but can be received in Belarus. The Nexta telegram channel, which plays a central role in organizing the Belarusian opposition, is operated from Warsaw. Svetlana Tikhanovskaya, the self-declared winner of the August 2020 presidential elections, presently resides in Vilnius, the "capital" of the opposition n exile, where Germany's CDU-affiliated Konrad Adenauer Foundation operates its "Branch Office Belarus." Roman Pratasevich, the activist who was arrested in Minsk during the forced landing of the Ryanair flight, last year had worked for a while at Nexta in Warsaw, before he moved to Vilnius. Previously, he had fought in eastern Ukraine within the ranks of the fascist "Asov Battalion" (2014/15).[4]
Waves of Sanctions
In addition to its support of the Belarusian opposition in exile, last year, the EU began to systematically impose sanctions on the government in Minsk. A weapons embargo and a ban on the delivery of all merchandise that could be used for domestic repression had been imposed years ago and are still in force. Last October, November and December, the EU imposed three waves of punitive measures on individuals and enterprises accused either of being responsible for the repression of the opposition or of supporting President Lukashenko and his government. The sanctions list contains the names of 88 individuals, including President Lukashenko himself and his son Viktor Lukashenko, who serves as National Security Advisor - as well as seven companies, including the arms dealer Beltechexport. EU entry bans were imposed on the listed individuals, and their assets inside the EU frozen. Citizens of EU member countries are no longer allowed to engage in business transactions with them. A fourth wave of sanctions against Belarus has been in preparation already since some time. This is evidence that the current debate surrounding the Ryanair forced landing is not the reason for the new round of sanctions, but merely a legitimation.
"Really Hit Belarus"
On May 24, the EU heads of states and governments not only resolved to impose new sanctions on individuals, but even a ban on over-flights and landings within the EU for Belarusian aircraft, along with "targeted economic sanctions" that must still be concretized. They are modeled after the punitive measures imposed already on April 19 by the United States, which include a ban on all business transactions with nine Belarusian enterprises, including the Belshina tire manufacturer, the Grodno Azot fertilizer producer and Belneftekhim.[5] State-owned Belneftekhim runs pipelines, refineries, as well as chemical plants. According to reports, it produces a third of Belarus' industrial products.[6] Over the past few days, German media organs have been stumbling over one another with suggestions concerning what sanctions "would really hit Belarus."[7] For example, punitive measures are suggested against the state-owned Belaruskali - one of the worlds largest potash producers, satisfying 20 percent of the world's potash needs and is "existential" for the country.[8] German Foreign Minister Heiko Maas admonished that Brussels should "not be satisfied with minor steps," but calls instead for a "major long spiral of sanctions."[9]
"A Little Sacrifice"
Experts are issuing a dual warning. On the one hand, experience with sanctions has shown that the targeted country can simply seek new markets. Belaruskali, for example will surely be able to find new customers for its potash fertilizer. Belarus - under pressure - may find it necessary to establish even stronger ties with Moscow. "Sharper EU sanctions could further reinforce that country's already strong dependence on Russia," Oliver Hermes, Chair of the German Committee on Eastern European Economic Relations (OA) was quoted.[10] However, on the other hand, one can expect damage to one's own side. Therefore, it is conceivable that punitive measures against Belaruskali could inflate the world market price of potash fertilizer, which would also be negative for farmers in the EU. Should Minsk revert to counter-sanctions - such as in the oil or natural gas sectors - it could result in a "war of sanctions," which would also mean losses for Berlin and Brussels as well.[11] In this context, Luxemburg's Foreign Minister Jean Asselborn is quoted to have predicted: sanctions could also "cost a little sacrifice" for the western side." Of course that must be accepted; giving in "would be wrong."[12]
Exclusion from SWIFT
To bring Minsk to its knees, Foreign Minister Maas proposes not only a ban on the issuance of Belarusian government bonds denominated in euros, but of their trading, as well. Maas also proposes that Belarus, under certain circumstances, be excluded from SWIFT, thereby cutting it off from international payments.[13] In the case of Iran, this had led to serious damage and caused a dramatic collapse of the country's economy. However, the country's exclusion from SWIFT would lead Belarus to forge closer ties to Russia - not least of all because Moscow and Beijing have already been working on creating an alternative to SWIFT, to permanently escape the West's sanctions threats. (german-foreign-policy.com reported.[14]) If this succeeds, Minsk would have a certain protection against Berlin's financial aggression.
For more information on this subject: Quod licet Iovi...
[1] See also Transformationsprobleme.
[2] See also The Battle over Minsk.
[3] See also Das "armenische Modell" and Eine Ikone des Westens.
[4] Reinhard Lauterbach: Die Amis und der Neonazi. junge Welt 29.05.2021.
[5] Office of Foreign Assets Control: Belarus Sanctions Regulations 31 CFR part 548. General License No. 2H. Washington, 19.04.2021.
[6] Thomas Gutschker: Sie wollen Lukaschenko treffen, nicht die Bevölkerung. Frankfurter Allgemeine Zeitung 26.05.2021.
[7] Diese Sanktionen würden Belarus wirklich treffen. n-tv.de 29.05.2021.
[8] Thomas Gutschker: Sie wollen Lukaschenko treffen, nicht die Bevölkerung. Frankfurter Allgemeine Zeitung 26.05.2021.
[9], [10] Thomas Fromm: Wer durch Sanktionen gegen Belarus verliert. sueddeutsche.de 28.05.2021.
[11] Andrey Gurkov: Deutschlands Wirtschaft und die Sanktionen gegen Belarus. dw.com 26.05.2021.
[12] Michael Schneider: Wieviel Strafe wagt die EU? tagesschau.de 27.05.2021.
[13] Maas bringt Finanzsanktionen gegen Belarus ins Gespräch. Frankfurter Allgemeine Zeitung 29.05.2021.
[14] See also Mit gleicher Münze.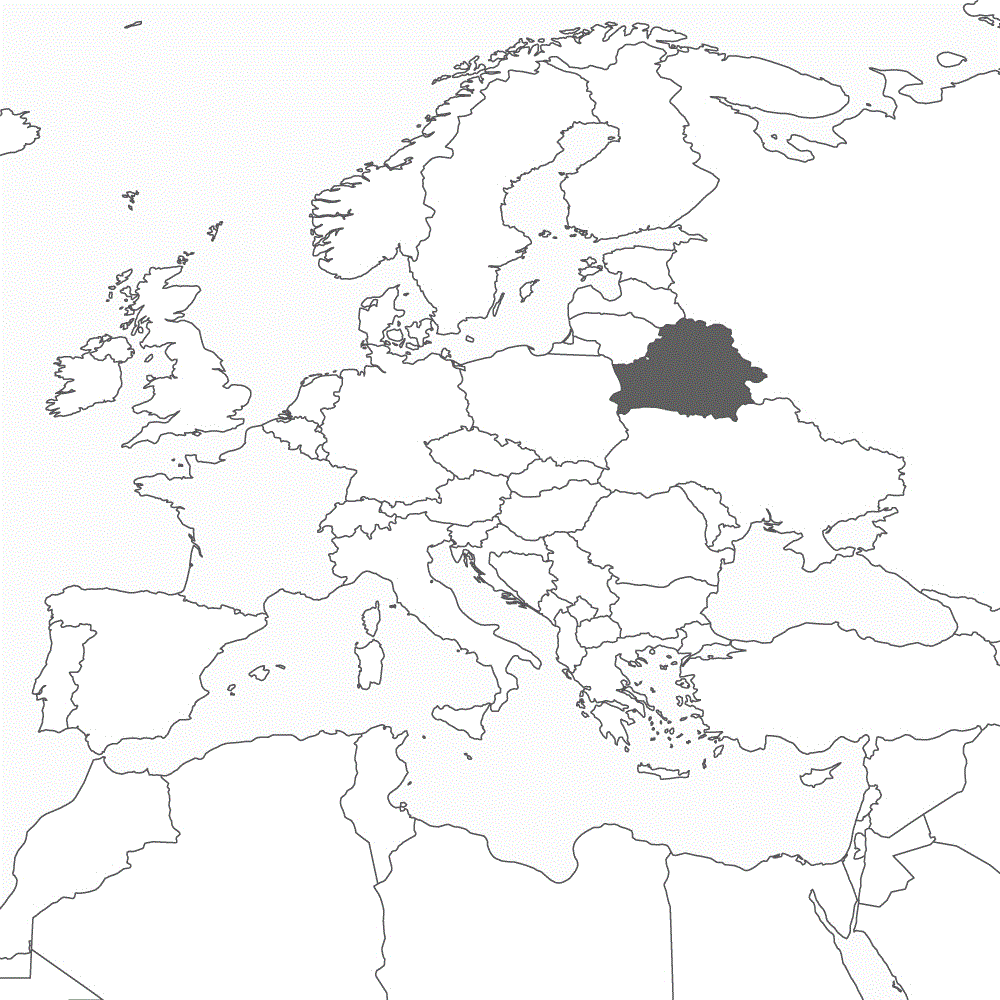 ---