Business Rather than Decoupling
EU/China: Progress in negotiations of investment agreement. German Minister of State rejects "US demonization of China".
BERLIN/BRUSSELS/BEIJING (Own report) - The EU and China intend to reach an accord on a bilateral investment agreement before the end of the year. This is the main result of yesterday's video conference between the European Union's leaders and China's President Xi Jinping. The bilateral negotiations, therefore, have been making significant progress and their conclusion before the end of the year seems realistic. German enterprises, in particular, are very interested in the treaty. Unlike media reports to the contrary, the majority of these enterprises are not leaving the People's Republic of China due to current political tensions, but in many cases are even "strengthening" their presence, as the European Chamber of Commerce in China notes. Whereas EU Foreign Affairs Commissioner Josep Borrell warns against "Chinese expansionism" and demands that the EU close ranks against Beijing, the Minister of State in the German Ministry of Foreign Affairs, Niels Annen, pleads for "maintaining dialog" with China: independence from the USA should be preserved in the conflict with Beijing.
Progress in Negotiations
A joint press release following yesterday's video conference with China's President Xi Jinping, Charles Michel, President of the European Council, Ursula von der Leyen, President of the European Commission, and Chancellor Angela Merkel on behalf of the German Council Presidency, noted that important progress has been made in the negotiations on the Comprehensive Investment Agreement. Both sides registered "progress on the rules regulating the behavior of state-owned-enterprises, on forced technology transfer and on transparency of subsidies."[1] There are still open questions regarding "the issues of rebalancing market access and sustainable development" and "more work was urgently needed" in these two fields. Yesterday' meeting was also "important to maintain the momentum of EU-China high-level exchanges." The EU leaders strongly criticized "the erosion of the fundamental rights and freedoms in Hong Kong" and the "treatment of ethnic and religious minorities" in the People's Republic. Nevertheless, they not only intend to conclude the Comprehensive Investment Agreement before the end of the year but also continue to discuss the "Strategic Agenda for Cooperation 2025," intended to "bundle the cooperation between the EU and China." The originally planned EU-China summit, which had to be canceled due to the Pandemic, will be held next year.
By Far the Largest Market
In its efforts to conclude the work on the EU-China Comprehensive Investment Agreement (CAI) before the end of the year, Brussels is responding to demands from enterprises of various EU countries, particularly those from Germany. The People's Republic importance as a sales market for German companies has been growing. It had, in fact, replaced France as the second largest recipient of German exports in the first seven months of this year, accelerated by the Covid-19 pandemic, which has affected Europe and North America much more dramatically than China. According to an analysis by the German Economic Institute in Cologne (IW), China could even become the "new number one" of Germany's sales markets by the end of the year.[2] The People's Republic is also becoming more attractive as a production site for the Chinese market, which, with its nearly 1.4 billion potential customers, surpasses by more than half the combined populations of the EU (around 450 million) and the United States (330 million). European enterprises owe some of their unprecedented profits to those made in China. According to a survey by the European Chamber of Commerce in China, 39 percent of its member enterprises were able to achieve a growth in sales of up to 20 percent last year, eleven percent achieved even higher growth rates.[3]
Media Image and Economic Reality
Therefore, the survey of the European Chamber of Commerce in China does not confirm current reports in German media, alleging that western companies are now intensively seeking to move their production facilities from China to other countries, such as to Southeast Asia's ASEAN countries or to India. In fact, this essentially applies to those companies long installed in China, which are engaged in global production at low wages. Some already began years ago to look for setting up their factories in countries such as Vietnam or Cambodia, because the wages in China were going up, whereas in Southeast Asia they are significantly lower. As confirmed by the European Chamber of Commerce in China, the vast majority of their member enterprises intend to continue their activities in the People's Republic of China; enterprises producing for the gigantic Chinese market even tend to expand their on-site production.[4] Even in February, when the Covid-19 pandemic was at its worst in China, only eleven percent of the companies from the EU, according to the Chamber of Commerce, were considering transferring their investments to other countries. Their numbers have not grown since then. According to former German Defense Minister, Rudolf Sharping, today a strategy consultant for China-based German companies, "there is a discrepancy between the media image, particularly the politically influenced image of the relations (between the EU and China) and the (economic) reality."[5]
"Systemic Rival"
The EU is, in fact, taking an offensive approach toward Beijing, in its efforts to assert its claim to global power against an ascending China. For example, in its March 2019 paper "EU-China - A strategic outlook," China is simultaneously termed a "partner," a "competitor" and a "systemic rival."[6] However, currently the accent is on rivalry, due to the fact that 15 EU member countries have, in the meantime, concluded their own economic agreements with China within the context of the "New Silk Road" ("Belt and Road Initiative" BRI), because their economic interests do not find sufficient consideration solely within the EU framework, and because China's prestige is perceptively growing in some of the EU countries, including Italy,[7] and Germany.[8] In its efforts to close its own ranks and place Beijing on the defensive, EU Foreign Policy Commissioner, Josep Borrell recently said that the EU must take action against "Chinese expansionism," aimed at "transforming the international order into a selective multilateral system with Chinese characteristics." This must be prevented and "European values" and technology must be protected.[9] Borrell calls on the Union to offensively close ranks against the People's Republic of China, while simultaneously pleading for not openly joining the side of the USA in the conflict with China.
No Decoupling
On the weekend, Minister of State in Germany's Ministry of Foreign Affairs, Niels Annen explained how Berlin seeks to merge the contradictory elements of the China policy. Annen explained that, due to the "human rights situation" in the People's Republic, and because of Beijing's recent "military maneuver in the South China Sea," a "new orientation has been formulated in Europe." Borrells statements provide an example of its new aggressive tone. However there is "also the desire" within the EU "to remain in dialogue with China," Annen confirmed, not least regarding the interests of the economy: "we want partnership on an equal footing."[10] "For months Washington has been launching massive political attacks against Peking," "a veritable campaign." However, "a new global confrontation" similar to the Cold War is "not in our interests." "Decoupling cannot be our strategy," Annen added, therefore, he "opposes a demonization of China." "Channels of communication must be kept open." Therefore, Berlin's strategy is aimed at simultaneously taking an offensive stand toward Beijing, while maintaining its independence from Washington - in the interests of Germany's expanding industry.
[1] Videokonferenz der Führungsspitzen der EU und Chinas: Die Werte und Interessen der EU auf höchster Ebene wahren. Gemeinsame Presseerklärung von ER-Präsident Michel, Kommissionspräsidentin von der Leyen und Bundeskanzlerin Merkel. bundesregierung.de 14.09.2020.
[2] Galina Kolev: China steuert auf Exportzielland Nummer eins zu. IW-Kurzbericht 84/2020. Köln, 16.07.2020.
[3], [4] European Chamber of Commerce in China: Position Paper 2020/2021. Beijing, September 2020.
[5] Max Haerder: "Merkel versteht sich auf den richtigen Umgang mit China". wiwo.de 14.09.2020. See also "China bleibt Partner".
[6] EU-China - A strategic outlook. Brussels, 12 March 2019.
[7] See also Zur Schadensbegrenzung nach Rom.
[8] See also Die Sorgen der Transatlantiker.
[9] Josep Borrell: La doctrina Sinatra. politicaexterior.com 01.09.2020.
[10] Moritz Koch: Staatsminister Niels Annen kritisiert Peking ungewöhnlich scharf. handelsblatt.com 13.09.2020.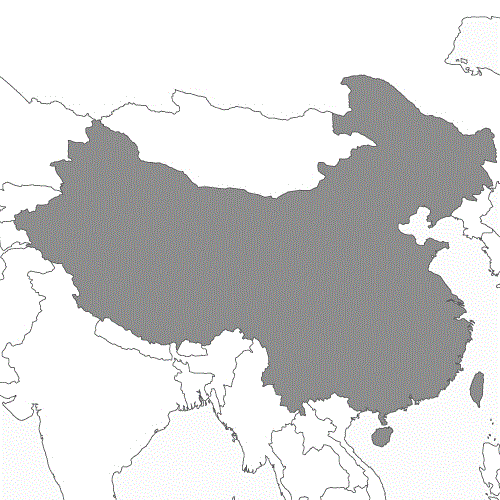 ---