The War over Idlib
Berlin seeks to use the conflict between Moscow and Ankara to obtain influence in Syria.
BERLIN/DAMASCUS (Own report) - At a four-way summit with the leaders of Russia, Turkey and France, Angela Merkel will seek to influence the future of the northern Syrian province Idlib. The summit, Recep Tayyip Erdoğan announced on the weekend is to be held next week. It will explore options for ending the fighting in the province, where, over the past few weeks, Syrian troops have been advancing on militias. Usually referred to as "rebels" in the German media, they are, in fact, dominated by an al Qaeda subsidiary. The combat has deepened dissention between Russia and Turkey on how to go forward in Syria, raising new hopes among western powers for driving a wedge between Ankara and Moscow. Prior to the summit, however, specialists are pointing out that Berlin hardly has any options for exerting influence in Syria. The EU sees the overthrow of the government in Damascus as the precondition for granting desperately needed reconstruction aid.
Syrian Offensive
Last December, the Syrian armed forces launched their on-going offensive in Idlib. A non-military settlement of the conflict seems out of the question, since the Al Qaeda subsidiary Hayat Tahrir al Sham (HTS) with tens of thousands of combatants has effectively taken control of the northern Syrian province. The Turkish government has repeatedly promised to have HTS comply with the ceasefire, but has yet to be successful and is likely to fail also in the future because one wing of the HTS refuses to make any tactical concessions to Ankara and wants to continue its unrestrained jihad.[1] The Syrian army recently succeeded in beating the jihadi militia back to the other side of the M5 highway connecting the northern Syrian metropolis Aleppo to the capital Damascus, which is now entirely open for the first time in eight years. There have been several clashes with Turkish troops, manning twelve observation posts in Idlib - causing the death of 16 Turkish soldiers.
Fire Cover for Jihadis
Ankara is using this opportunity for new attacks on Damascus, not only because it seeks revenge, but, above all, because the Syrian army's offensive has caused hundreds of thousands of refugees to flee in the direction of the Syrian-Turkish border. Turkey is already hosting more than 3.6 million Syrian refugees. Turkish public opinion has been turning against these refugees and four-fifths of the population are now in favor of deporting them back to Syria.[2] It is out of the question for the Turkish government to allow refugees from Idlib to enter the country, and it is doing everything to halt the Syrian offensive. Turkish attacks on Syrian positions have killed several dozen Syrian soldiers and Turkey has dispatched another 5000 soldiers to Syria. The Turkish military also provided artillery cover for jihadi militia who came under attack. The missiles jihadis recently used to shoot down a Syrian helicopter came presumably from Turkey. According to reports, Ankara supplied the jihadis with jamming transmitters creating additional difficulties for Syrian attacks on targets in Idlib.[3]
Opportunity for the West
Because of its limited military margin of maneuver, due to Russian air supremacy over Syria, Ankara has now launched a diplomatic offensive. Whereas, over the past few years, in spite of completely conflicting interests in Syria, Ankara had been working closely with Moscow to seek an end to the war, and had otherwise intensified its cooperation with Russia, it is now turning back toward the West. For example, President Recip Tayyip Erdoğan's influential advisor Ibrahim Kalin met US Special Envoy for Syria James Jeffrey in Ankara already February 12, for comprehensive talks.[4] Alongside this meeting, US Secretary of State Mike Pompeo twittered to Erdoğan promises of support.[5] President Trump expressed "concern over the violence in Idlib" during a telephone call on February 15, while expressing the United States' desire to see an end to Russia's support for the Syrian troops' "atrocities."[6] At the beginning of the month, western observers were already anticipating the possibility that the Russian-Turkish cooperation could disintegrate - given the growing divergence of interests between the two countries.[7]
Double Standards
The German government is also seeking to take advantage of the tensions between Ankara and Moscow. Berlin is exploiting the dramatic situation, of the approximately 800,000 refugees, who, in the bitter cold, are trying to flee the combat in Idlib, as legitimation for interfering. During the attacks the West had waged on Mosul, Raqqa and other cities under IS control, the German government had persistently stressed that the war against the jihadis must be continued regardless, of the catastrophic situation for the population and the high rate of civilian casualties.[8] In today's Russian-Syrian war against Al Qaeda subsidiary HTS, it is using a completely different set of standards. Last Thursday in a telephone conversation with Russia's President Vladimir Putin, Chancellor Angela Merkel and French President Emmanuel Macron were insisting that there be an immediate halt to the combat against HTS. They received support in this demand by the EU Heads of States and Governments, who, on Thursday evening, declared at their summit that the war against the jihadis is causing tremendous suffering, it is therefore "unacceptable" and "to be halted immediately."[9] The Union had never raised such demands during the West's murderous bombing campaigns in Mosul and Raqqa.
Four-Way Summit
With its initiative, the German government has landed its first success. As Turkey*s President Erdoğan announced last Saturday, he and his Russian counterpart Putin will participate in a four-way summit on March 5, to negotiate a solution to the conflict over Idlib.[10] However, it remains unclear, how Berlin expects to influence the meeting. After failing in its attempts to overthrow the government of President Bashar al Assad, "beyond supportive statements and future offers of stabilization aid, there is little Western powers can do in Idlib," predicts the European Council on Foreign Relations (ECFR) in a recent position paper.[11]
No Reconstruction Aid
However, according to a new report by the International Crisis Group (ICG), presented by a specialist of that think tank, at a meeting last week in Moscow, Berlin will hardly offer any reconstruction aid to that war-torn country - a means by which Germany would be able to obtain influence on Syrian developments. In Syria, where around a third of the country's infrastructure has been damaged or completely destroyed, there is an enormous need for reconstruction aid, however the EU has consistently reaffirmed that it will only provide this support, if the government in Damascus is overthrown. However, this is not to be expected, as General Director of the Russian Council for International Affairs, Andrej Kortunow, was quoted to have said in the wings of the meeting; aid from the EU will not materialize.[12] Another indication is that, given the failure to overthrow the Syrian government using rebellion, the United States, is currently attempting to overthrow it with new economic sanctions. german-foreign-policy.com will soon report.
[1] Engin Yüksel: Strategies of Turkish proxy warfare in northern Syria. Back with a vengeance. CRU Report. The Hague, November 2019.
[2] Omer Karasapan: Turkey's Syrian refugees - the welcome fades. brookings.edu 25.11.2019.
[3] Christoph Ehrhardt: Geschichten der Ohnmacht. Frankfurter Allgemeine Zeitung 18.02.2020.
[4] Zafer Fatih Beyaz: Turkey's presidential spokesman, US envoy discuss Syria. aa.com.tr 12.02.2020.
[5] US 'stands by' Turkey over Syrian army attack. duvarenglish.com 11.02.2020.
[6] In-Town Pool Report #2 / Erdogan Call. publicpool.kinja.com 16.02.2020.
[7] David Gardner: Russia and Turkey have fallen out in Syria. ft.com 04.02.2020.
[8] See also Double Standards and Die präzisen Luftangriffe des Westens.
[9] Merkel und Macron fordern Waffenruhe in Idlib. tagesschau.de 21.02.2020.
[10] Erdogan Treffen mit Merkel, Macron und Putin an. deutschlandfunk.de 22.02.2020.
[11] Asli Aydıntaşbaş: Idlib chaos: The latest test for Turkish-Russian ties. ecfr.eu 12.02.2020.
[12] Natalia Pawlowa: Der Wiederaufbau Syriens: Unlösbare Widersprüche in Herangehensweise Russlands und der EU. de.sputniknews.com 20.02.2020.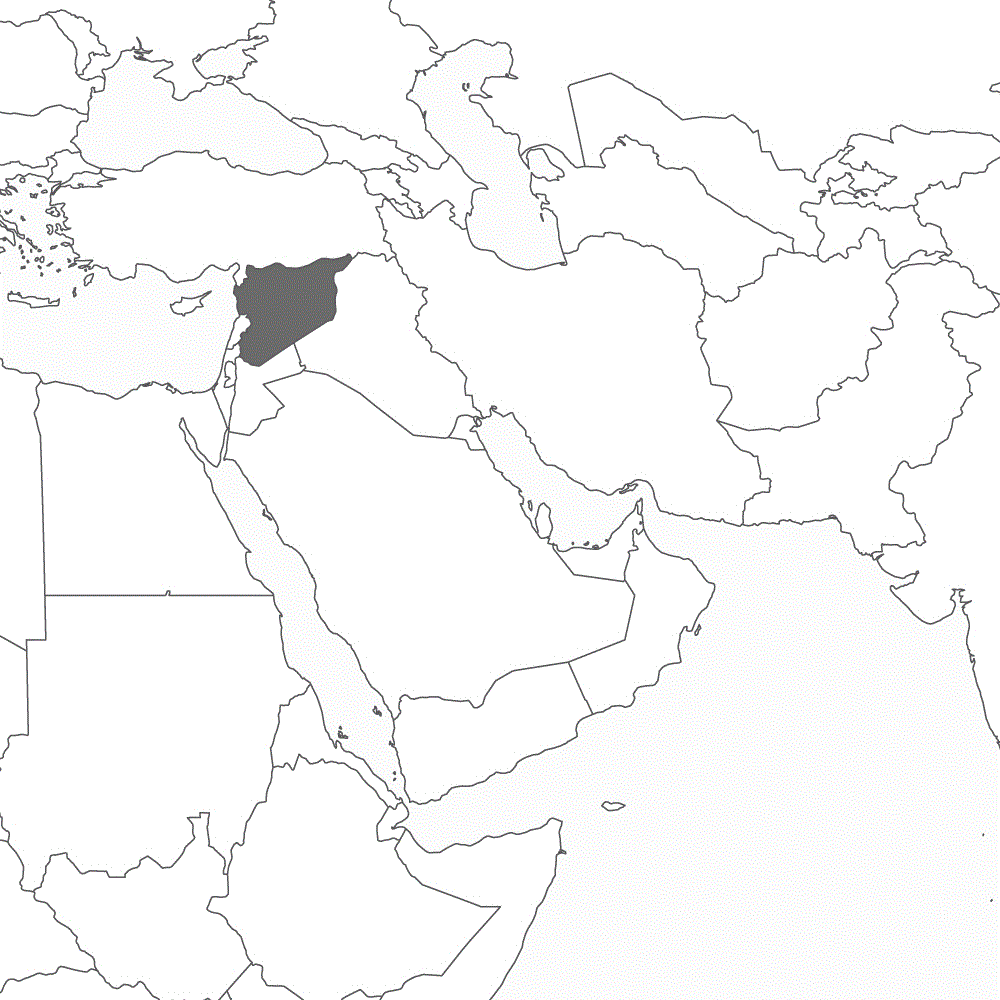 ---