No Peaceful Coexistence
Pressure on China with respect to Xinjiang
BERLIN/BEIJING (Own report) - Applying pressure on China is the top priority for the newly elected German EU Commission President Ursula von der Leyen. She announced that, on Sunday - her first day in office - she plans to call Beijing to discuss "human rights." The People's Republic of China is being accused of human rights violations in the context of its "war on terror" against jihadism in Xinjiang province. The German chairman of the Committee on Foreign Affairs, David McAllister (CDU) announced that the EU Parliament also plans to discuss the situation in Xinjiang, in its upcoming plenary session (December 16 - 19). In Berlin, the transatlantic-oriented opposition plans to call for sanctions to be imposed on either Chinese politicians or Chinese high-tech-companies, already affected by US sanctions. Commentators in the USA, as well as in Germany, are equating China with Nazi Germany. According to a former liberal-oriented German daily, "there can be no long-term peaceful coexistence" with the People's Republic of China.
Wars on Terror
Members of the German government and transatlantic-oriented politicians of the opposition are increasing pressure on Beijing in the context of the camps in Xinjiang. "The international community cannot shut its eyes" in reference to these camps, German Foreign Minister Heiko Maas declared at the beginning of the week. The People's Republic must immediately warrant "independent access to the region." "Human rights are non-negotiable and universal," Maas declared.[1] Most recently, in late October, the Minster had traveled to Egypt to intensify cooperation with the government in Cairo - also pertaining to the question of warding off refugees. He was not hampered by the fact that allegedly more than 3,000 civilians had been killed by repressive forces during the suppression of the protests against the July 2013 putsch, nor that around 60,000 persons are still imprisoned for political reasons and over 1,500 have disappeared from state custody.[2] There are numerous other examples of the discrepancy of the foreign minister's noble human rights demands addressed to Beijing and his acquiescence to the flagrant human rights violations committed by allied governments.[3] This is besides the fact that the crimes western states have committed during their War on Terror - which China is currently waging in Xinjiang [4] - have yet to be acknowledged, including those with Germany's participation during Chancellor Gerhard Schröder's government with Frank-Walter Steinmeier as Chief of Staff of the German Chancellery. (german-foreign-policy.com reported.[5]).
Sanctions
In the meantime, members of the transatlantic-oriented opposition are also calling for sanctions against China, the withdrawal of German companies from Xinjiang, and for the boycott of Chinese surveillance sector companies. On Monday, Katrin Göring-Eckardt, Chairwoman of the Green Parity's Parliamentary Group demanded "individual sanctions against persons responsible" for the camps.[6] On Wednesday, FDP General Secretary, Linda Teuteberg, chimed in. She declared in the yellow press, "Europe" must underline "the value" of "freedom and human rights" and in the future "award no more contracts to Chinese companies, whose products are the core of the system of comprehensive mass surveillance in China."[7] This is aimed at Chinese high-tech companies, which have been affected by the recently imposed sanctions of the Trump administration, similar to those imposed against the Huawei group, to thwart Chinese companies' advance in the field of state-of-the art information and communication technology. Demands are also being made to withdraw German companies from Xinjiang. Margarete Bause, spokeswoman for human rights of the Green party's parliamentary group in the Bundestag, for example, accuses Volkswagen, of "supporting human rights violations in the region" because the company has a subsidiary in Xinjiang. She thus implicitly suggests the withdrawal of the company.[8]
Pogroms in East Turkestan
Particularly, the World Uyghur Congress (WUC), an umbrella association for various exile Uyghur organizations, headquartered in Munich is spurring on demands for sanctions. As WUC President Dolkun Isa declared, sanctions are "the least that the EU and Germany must do." "Targeted financial sanctions against Chinese companies facilitating the surveillance system in the Uyghur region" would be desirable.[9] Traditionally demands for Xinjiang's secession, as "East Turkestan," have repeatedly been raised from among the ranks of exile Uyghurs. Already back during the Cold War, WUC Founding President Erkin Alptekin had worked for the Munich-based CIA-affiliated US propaganda broadcasters Radio Free Europe/Radio Liberty (RFE/RL). Later he had maintained constant contact to not only German, but also US foreign policy makers. (german-foreign-policy.com reported.[10]) The WUC has been accused of having been involved in the preparations of the murderous Uyghur pogrom carried out against Han Chinese in July 2009 in Xinjiang's capital Urumqi.[11] At the time, marauding gangs of Uyghurs killed at least 134 Han Chinese civilians in a very short time, terrifying the non-Uyghur populations.
"In China, every day is Kristallnacht"
Not only in Germany are demands for sanctions being accompanied by media commentaries equating China with Nazi Germany - thereby belittling the Shoah. This method is not new. Already in Mai 1999, German Foreign Minister Joseph Fischer (Greens) sought to legitimate German participation in the aggression against Yugoslavia with the slogan "Never Again Auschwitz." Most recently, the Russian-Syrian warfare against Jihadi militias in Syria, has been accompanied by allegations of a "war of extermination" (Tagesspiegel), a "breach of civilization" (Süddeutsche Zeitung), or even the allegation that "Aleppo" was "worse than Auschwitz" (Die Welt).[12] Today, not only are the deliberate insinuations of Nazi mass crimes being made in connection with the camps in Xinjiang, mainly referred to as "concentration camps," in early November, a Washington Post head editorial was entitled "In China, every day is Kristallnacht."[13] The alleged expert on China, Adrian Zenz, whose professional roots stem from the fundamentalist Christian "Akademie für Weltmission" ("Academy for Global Mission") based in Korntal near Stuttgart, and whose current pretension as a "specialist" on the camps in Xinjiang is receiving a broad echo in the media, was quoted saying "the systematic internment of an entire ethno religious minority" is "probably the largest since the Holocaust."[14] The Süddeutsche Zeitung even claimed that "the digital dragnet surveillance" in Xinjiang is "a unique crime never before encountered in human history." The camps are a "symptom of a regime that annihilates anyone (!) daring to question its unilateral claim to power."[15]
"Club of Despots"
Even though "Germany and 22 other nations" have most recently criticized the Beijing "regime", the People's Republic is still being "backed by 37 states," the commentary continues. "This group has little in common except a contempt for freedom and civil rights. It is an alliance of autocrats" - the new enemy designation being used to describe the People's Republic of China and all its cooperation partners - "with China in the lead."[16] The Süddeutsche Zeitung published an illustration of two blocks, graphically separated by a rift: On the left, 22 countries from Europe, North America as well as Australia, New Zealand and Japan, and on the right, 37 countries from four continents, branded as "defenders of China's methods."[17] "China is shifting the power relations on a global scale in the interest of its political agenda," according to the commentary. "The club of the despots is predominating discussions in the United Nations to a growing extent." This must be defied. "German relationship to Peking must be reexamined fundamentally." "A return to business as usual" is no longer possible "in dealings with China." The author concludes her incendiary commentary with the prognosis of a dramatic, possibly even military escalation. "There can be no peaceful coexistence of both systems in the long term."[18]
Please watch our video column: War against China.
[1] Daniel Brössler, Lea Deuber, Christoph Giesen: Berlin scheut Kritik an China-Geschäften. sueddeutsche.de 25.11.2019.
[2] See also Mubarak 2.0 (II).
[3] See also "Haftfälle" und Rüstungsexporte, Der Türsteher der EU and China's Rival.
[4] See also Setting the Sights on East Turkestan (I).
[5] See also Sinking into Barbarism (II) and 17 Years "War on Terror".
[6] "Besorgt, aber weiter im Dialog". tagesschau.de 25.11.2019.
[7] FDP und Uiguren-Weltkongress fordern Sanktionen gegen China. presse-augsburg.de 26.11.2019.
[8] Uiguren: Grünen-Politikerin Bause fordert Sanktionen gegen China. br.de 26.11.2019.
[9] FDP und Uiguren-Weltkongress fordern Sanktionen gegen China. presse-augsburg.de 26.11.2019.
[10], [11] See also Setting the Sights on East Turkestan (II).
[12] See also Die Schlacht um Mossul (IV).
[13] Fred Hiatt: In China, every day is Kristallnacht. washingtonpost.com 03.11.2019.
[14] "Es handelt sich um kulturellen Genozid". tagesschau.de 24.11.2019.
[15], [16] Lea Deuber: Deutschland darf Chinas Verbrechen nicht hinnehmen. sueddeutsche.de 25.11.2019.
[17] Die wichtigsten Fakten zu den China Cables. sueddeutsche.de 24.11.2019.
[18] Lea Deuber: Deutschland darf Chinas Verbrechen nicht hinnehmen. sueddeutsche.de 25.11.2019.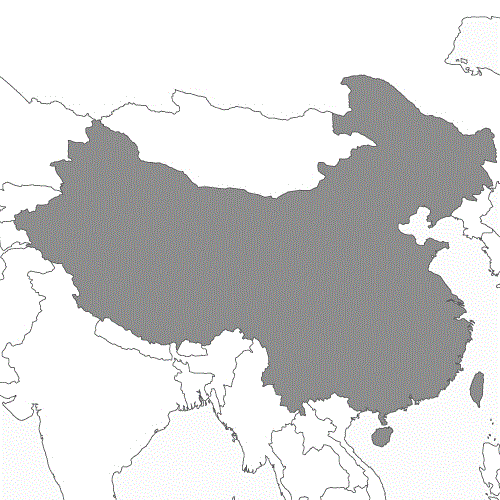 ---