The Generals' Partner
ALGIERS/BERLIN (Own report) - In Algeria, mass protests persist against the ruling generals, who are supported by Germany. Last Friday and today, tens of thousands of protesters have taken to the streets - alone in the capital, Algiers - despite it being the month of Ramadan. New demonstrations are expected this Friday. The Algerian armed forces, which have persisted in holding power, have been supported by Germany for many years. On the one hand, Berlin is seeking to prevent refugees from arriving in Europe, and on the other, it has approved the construction of several assembly plants in Algeria for military hardware, including armored personnel carriers for the Algerian armed forces. Algeria's defense ministry is involved in these joint ventures. Beginning next year, Rheinmetall Algérie will also be permitted to assemble the Boxer armored transport vehicle. The cooperation was also inspected by the country's current strongman, Chief of Staff General Ahmed Gaïd Salah. Since some time, German government advisors have been warning that this cooperation could help consolidate the military rule.
Mass Protest
Protests against the military rule in Algeria are continuing. The current leadership around Chief of Staff General Ahmed Gaïd Salah not only has prompted longtime President Abdelaziz Bouteflika's resignation, but has also caused decisive steps to be taken against his family clan and affiliated politicians and businessmen. Numerous spectacular arrests of former leading politicians and oligarchs have been carried out over the past few weeks. However, these measures are insufficient in the eyes of large sectors of the population, who have been seeking to break the power of the military, dominating the country for decades. It is widely seen as unlikely that this could be achieved through elections scheduled by the current government for July 4.[1] The protest movement is thus continuing the demonstrations. Last Friday, tens of thousands of protesters again took to the streets, alone, in the capital Algiers, despite of it being the holy month of Ramadan.[2] The students continued their demonstrations on Tuesday.
Germany's Anti-Refugee Defense
For about a decade, Germany has been intensifying its cooperation with the Algerian armed forces. The cooperation was initiated in 2008, when a German Naval delegation visited Algiers in May, followed by Chancellor Angela Merkel's visit to Algeria two months later. During President Abdelaziz Bouteflika's return visit in 2010, initial concrete accords were signed in the presence of Klaus Eberhardt, the CEO of Rheinmetall at the time. Germany was seeking to get Algeria to seal its borders to undesirable trade, but particularly to refugees. At her talks with Bouteflika, Merkel announced on December 8, 2010, that Germany would be cooperating with Algeria on a "border security project," which would "of course also help to stop the flow of refugees."[3]
Joint Venture with Algeria's Military
In fact, German companies began furnishing Algeria's Armed Forces with the military vehicles and equipment back in 2011, which have since been used to secure the country's borders, and can be redisposed to other tasks, at any time. The special feature consists of the fact that, unlike the usual procedure, these arms are not shipped in their complete form, but as individual parts, and mounted in specially constructed assembly plants in Algeria. The best-known of these is the tank assembly plant constructed by Rheinmetall in Aïn Smara in the northeast of the country near Constantine. This is where Fuchs wheeled armored personnel carriers are being assembled. Officially, Rheinmetall founded a joint venture for this purpose, in which Algeria's Ministry of Defense is a direct shareholder. Daimler has initiated another joint venture with the ministry's participation to construct G-class multi-role vehicles, Unimogs and other military trucks for the Algerian military in Rouiba, near the capital and in Tiaret in the northwest of the country. Both the Daimler vehicles and the Fuchs armored vehicles have long since been in action along Algeria's desert borders. The Carl Zeiss and Rohde & Schwarz military sector of Airbus, has an additional joint venture plant assembling radar installations, infra red cameras and communications equipment.[4] Chief of Staff, General Ahmed Gaïd Salah once inspected the Rheinmetall plant personally.
The Best Weapons Customer
All this, plus the delivery of two frigates, have greatly skyrocketed Germany's arms exports to Algeria. In 2010, Germany's annual exports to that country were in the range of the lower double-digit millions, but in 2011 and 2012, had already climbed to a quarter-billion euros, by 2013, €825 million, and 2017 €1.35 billion, making Algeria the record best customer of German military equipment.[5] This cooperation in weaponry is to be further expanded. According to current plans, next year, the Rheinmetall tank plant in Aïn Smara will start assembling also the Boxer armored transport vehicle, which is larger than the Fuchs wheeled armored personnel carrier. The Boxer can be used with various modules as a transporter, an ambulance or even as an infantry fighting vehicle. It had already been on display in the country's 2018 military parade in honor of Chief of Staff, General Ahmed Gaïd Salah.[6] As in the case of the Fuchs, the Boxer will also arrive from Germany dismantled, to be assembled on site.[7] The arms deals are accompanied by training programs. For example, Algerian naval personnel were instructed by German naval personnel to prepare them for their service on the German-made frigates. Algerian officers were also trained at the Bundeswehr's Armed Forces Staff College.
"Legitimizing Undemocratic Structures"
Experts had sounded the alarm against the growing cooperation in arms and weaponry very early. "In the German-Algerian relations, a growing imbalance" is developing "in favor of cooperation in the security sector," warned an expert at the German Institute for International and Security Affairs (SWP) back in 2013. A too close cooperation with the military sector is, of course, "shortsighted." If there are "no fundamental governance reforms in the security sector, at the same time," this could result in "the danger that the cooperation would indirectly legitimate and further consolidate the current undemocratic and opaque structures," warned the expert.[8] This has actually happened. Today, mass protests are taking place in opposition.
"Collapse cannot be Ruled Out"
This applies also to Germany's policies toward other countries in North and Northeast Africa. In 2013, for example, Berlin had cooperated with the – now overthrown – Sudanese President Omar al Bashir's government.[9] Currently, another accomplice to Berlin's anti-refugee defense is among Sudan's current rulers. (german-foreign-policy.com reported.[10]) Just recently, German government advisors sounded the alarm regarding Egypt, where Germany is also promoting a government applying brutal repression. This is risky. Due to the "dramatically deteriorating living conditions for a large portion of the population," protests, "much more eruptive" than those back in early 2011, could also happen at any time in Egypt. In this case, even "the collapse of state structures" cannot be ruled out.[11] In Berlin, these warnings are falling on deaf ears.
[1] Ghada Hamrouche: Algeria's army moves
[2] Hamid Ould Ahmed: Tens of thousands march to demand change in Algeria. reuters.com 10.05.2019.
[3] Pressestatements von Bundeskanzlerin Angela Merkel und dem Staatspräsidenten der Demokratischen Volksrepublik Algerien, Abdelaziz Bouteflika in Berlin. 08.12.2010. S. dazu Flüchtlingsabwehr in Nordafrika (I).
[4] See also Flüchtlingsabwehr in Nordafrika (I).
[5] See also Ein sicherer Herkunftsstaat and In die Wüste abgeschoben.
[6] Le blindé Boxer de Rheinmetall vu en Algérie. menadefense.net 31.01.2018.
[7] Vers un début de production du Boxer IFV en Algérie. menadefense.net 05.05.2019.
[8] Isabelle Werenfels: Algerien: Enigmatischer Nachbar Europas. In: Josef Braml, Wolfgang Merkel, Eberhard Sandschneider: Außenpolitik mit Autokratien. Jahrbuch Internationale Politik Band 30. Berlin/München/Boston 2014. S. 68-77. Hier: S. 77.
[9] See also Proteste im Sudan.
[10] See also Der Militärrat und sein Vizechef.
[11] See also Mubarak 2.0.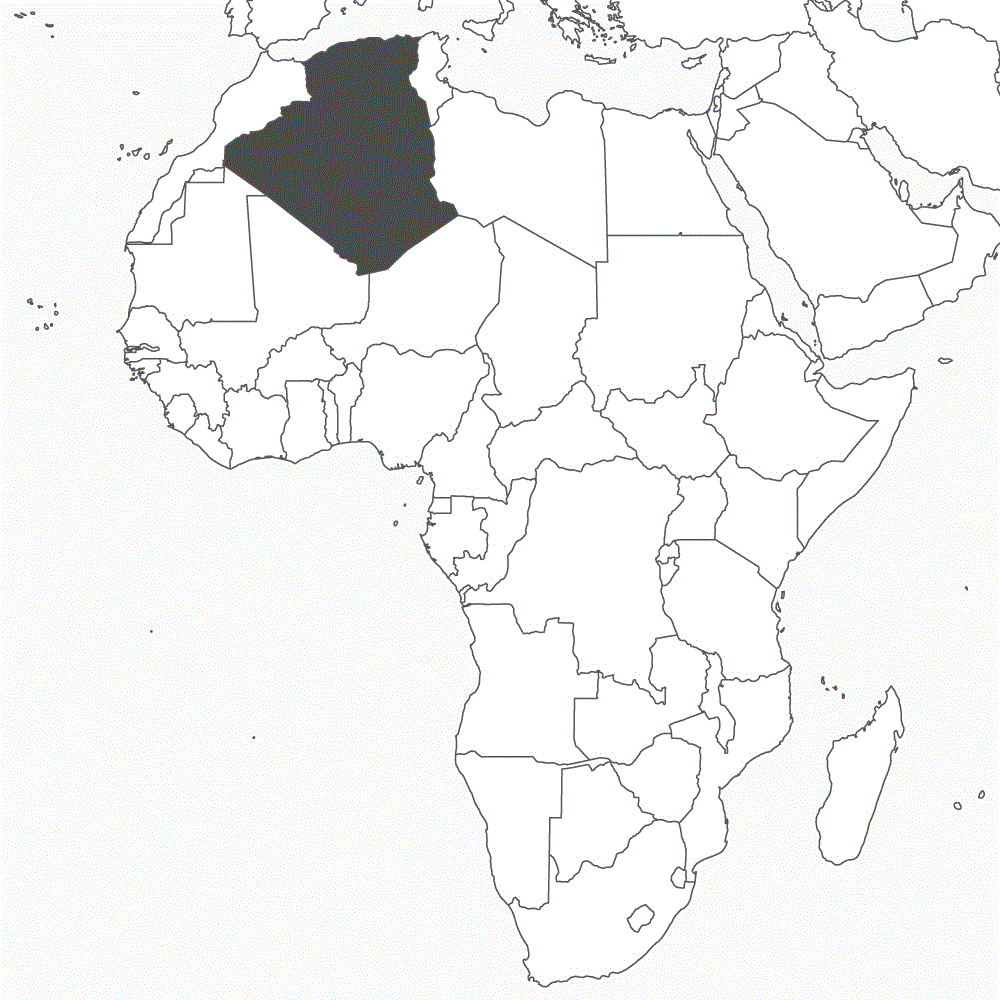 ---