The Battle Over Huawei (II)
BERLIN/WASHINGTON/BEIJING (Own report) - Strong criticism is coming from Germany's business community, as the German government prepares to exclude the Chinese company Huawei Technologies from the development of Germany's 5G network. According to media reports, the government tender for the 5G will be formulated in such a way that Huawei cannot apply. This is based on allegations of espionage by US intelligence services, for which, not a single piece of evidence has been presented anywhere in the world. The Trump administration is seeking to shut Huawei and other Chinese high-tech companies out of the US market, to drive them bankrupt. The US is calling on its allies to join; and in mid-December, a US delegation visited Germany's foreign ministry to apply pressure. This aggression is aimed at halting China's ascendance. Protest is being raised from Germany's business community: Huawei is leading in 5G technology and a functioning 5G network is imperative for using state-of-the-art technologies of the future. Managers warn that excluding Huawei would mean higher costs and a painful setback in Germany's 5G development.
Embargo Plans
The United States is launching its next offensive in its battle against Huawei. Last Wednesday, a congressional bipartisan group introduced a bill prohibiting the export of US components to those Chinese telecommunication companies alleged to violate US sanctions. The bill is aimed particularly at imposing an embargo on China's Huawei and ZTE Corporations. "Both companies have repeatedly violated U.S. laws, represent a significant risk to American national security interests, and need to be held accountable," declared Democrat Senator Chris Van Hollen.[1] For these Chinese companies, the threat of an embargo is serious, because - like all firms in that branch - they are deeply embedded in multinational supply chains. ZTE for example, almost collapsed in the spring of 2018 due to a US supply boycott that lasted several weeks. However, the embargo also affected US companies quiet seriously. Prior to the embargo, Qualcomm, the US producer of semiconductors, had supplied at least half of the chips ZTE uses for its smartphones. Due to the boycott, it lost a strategically important billion-dollar deal. The US President thus canceled the supply ban in early June against the payment of a drastic fine by Huawei. Qualcomm and other US firms are threatened again with billions in losses if there is another embargo.
Solar Equipment - a Security Risk
More allegations against Huawei have been made public over the past few days. Since years, US government agencies have been insinuating that Huawei is collaborating with Beijing's state authorities, therefore facilitating Chinese espionage in the USA. Experts agree however that not a single shred of evidence has been presented anywhere in the world. Quite the opposite: Since 2010, Huawei has been working systematically with British authorities to refute any suspicion that its telecommunication equipment has built-in backdoors for Chinese agencies. Huawei's cooperation partners include the British Government Communications Headquarters (GCHQ), an NSA collaborator in world-wide internet espionage. Participating authorities in Great Britain confirmed again last December that they do not have any evidence of malicious activity on the part of Huawei.[2] US authorities however are expanding their allegations. Republicans and Democrats in Congress allege that Huawei's electronic components used in US solar equipment could be hacked and pose, therefore, a "national security risk" [3] - as always with no evidence. To prove its innocence, Huawei proposed to collaborate with US authorities. As the British example shows, this would hardly prevent state authorities in the USA and other western countries from advancing further unproven allegations.
T-Mobile US
Penal investigations, which also could have an effect on Germany, are a third aspect of the new US offensive. Huawei is being accused of stealing the technology for a smartphone tester. T-Mobile US, a subsidiary of Germany's Telekom, is supposed to have been the victim of that theft. The case was the subject of US civil proceedings in 2014, wherein T-Mobile US claimed losses in the hundreds of millions of dollars. However, in 2017, a jury found Huawei guilty merely of a breech of contract and awarded Telekom's subsidiary US $4.8 million. Huawei was acquitted in a separate case, where T-Mobile US was accusing it of the illegal use of company secrets.[4] Federal prosecutors are now reopening the case before a criminal court. This is said to be part of the US Justice Department's new offensive against the Chinese companies' alleged or suspected theft of intellectual property. T-Mobile US' role raises eyebrows. In December, the company was given permission by competent US authorities to merger with its rival Smart. Just prior, the Deutsche Telekom had agreed it would "reconsider" its good cooperation with Huawei. T-Mobile US wants to elaborate 5G without any cooperation with Huawei.
Planned Ban
December 14, 2018, a US delegation paid a visit to the German Ministry of Foreign Affairs in the context of the development of Germany's 5G network. They were seeking to pressure Germany into banning Huawei's participation.[5] According to recent reports, the German government has, in fact, begun to take this into consideration. The planning staff of the German foreign ministry sent out an invitation, for an internal round of discussion Thursday, on the topic of Huawei.[6] It has been reported that the German government is currently intensively debating how best to exclude the Chinese company from Germany's 5G development. Certain - for Huawei unfulfillable - stipulations could be formulated into the tender. A conceivable alternative would be to amend the telecommunications law.
No Indications Whatsoever
Worth noting is the fact that the government's initiative not only deceives the competent technical authorities, but it also runs counter to the greater interests of German industry. The President of the Federal Office for Information Security (BSI), Arne Schönbohm, has repeatedly confirmed having seen no indications whatsoever that the espionage allegations raised against Huawei could be founded. In fact, the company is working in its newly established "Security Innovation Lab" in Bonn in very close cooperation with the BSI enabling BSI to test its technology, including 5G - a step, other enterprises in the branch do not take.[7]
Threatened to Lose Ground
The German industry is doubly alarmed. On the one hand, all three German network providers- Deutsche Telekom, Vodafone, Telefónica - use Huawei technology. With the exception of Telekom's announcement in mid-December that it would "reevaluate" its cooperation with Huawei, all three have always expressed their confidence in Huawei.[8] For them to discontinue their current cooperation, would mean high expenses and an appreciable setback in schedule. In addition, in the branch, Huawei is not only considered low-cost, but also leading in 5G technology. An unnamed manager of one of the network providers was quoted: "We cannot do without Huawei, if we do not want to lose ground in 5G competition."[9] Falling back in 5G development would not only affect the network providers and their customers, but the industry in general - because 5G is the prerequisite for being able to use the most advanced technology from artificial intelligence to autonomous driving. If Germany falls behind in 5G, the German economy's top position would be endangered.
Against the Interests of Industry
Leading German companies in essential development sectors are looking forward to close cooperation with Huawei as well. The most recent example is Audi. On July 10, Audi and Huawei signed an agreement in Berlin for strategic cooperation in the development of autonomous vehicles.[10] Already back in 2017, Audi and Huawei were cooperating on the primary technological steps facilitating communication between a vehicle and its environment in the Chinese metropolis Wuxi.[11] Measures taken against Huawei would also affect Audi as well as other German enterprises cooperating with Chinese hi-tech companies. In a recently published policy paper, the Federation of German Industries (BDI) objected to the measures being taken with the intention of excluding and isolating the Chinese hi-tech companies. (german-foreign-policy.com reported.[12]) The German government appears to be moving in the direction of an exclusion.
[1] Dan Strumpf, Nicole Hong, Aruna Viswanatha: Huawei Targeted in U.S. Criminal Probe for Alleged Theft of Trade Secrets. wsj.com 16.01.2019.
[2] David Bond, Nic Fildes: Huawei caves in to UK security demands. ft.com 07.12.2018.
[3] Kiran Stacey: Huawei solar gear could threaten US grid, warn lawmakers. ft.com 17.01.2019.
[4] Dan Strumpf, Nicole Hong, Aruna Viswanatha: Huawei Targeted in U.S. Criminal Probe for Alleged Theft of Trade Secrets. wsj.com 16.01.2019.
[5] Patrick Donahue: U.S. Steps Up Pressure on Germany Over Huawei Security Concerns. bloomberg.com 18.12.2018.
[6] Dana Heide, Stephan Scheuer: Sorge um Datensicherheit - Berlin erwägt Huawei beim Netzwerkausbau auszusperren.
[7] See also The Battle over Huawei.
[8] Achim Sawall: Bundesregierung erwägt Ausschluss von Huawei bei 5G. golem.de 17.01.2019.
[9] Dana Heide, Stephan Scheuer: Sorge um Datensicherheit - Berlin erwägt Huawei beim Netzwerkausbau auszusperren.
[10] Huawei und Audi kündigen gemeinsame Innovation im Bereich L4 Automatic Driving an. presseportal.de 12.10.2018.
[11] Stefanie Eckardt: Audi und Huawei mit strategischer Kooperation. elektroniknet.de 10.07.2018.
[12] See also Der neue Systemkonflikt.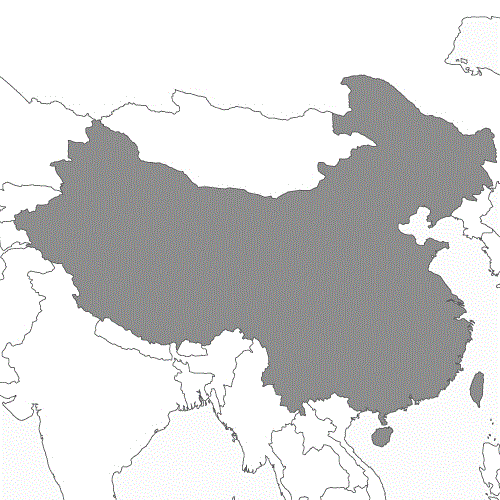 ---