The IS Comeback
BERLIN/BAGHDAD/MOSUL (Own report) - German Foreign Minister Heiko Maas' brief visit to Baghdad is accompanied by reports that the IS militia (Islamic State) is regaining strength. Maas was in the Iraqi capital yesterday for talks with Iraq's new Prime Minister to emphasize Berlin's push for obtaining stronger influence in Iraq. He also promoted a billion-euro deal with Siemens and listened to his Baghdad counterpart's call for Iraqi refugees to return to their homeland. According to reports, Iraqi authorities are not only responsible for the slow reconstruction of Sunni regions, but Sunnis are being also detained arbitrarily, tortured or condemned to death without proof of guilt. "This is not just revenge on the IS," explained a senior intelligence officer, "this is revenge on Sunnis." Observers warn that this will refill the ranks of the still existing IS in clandestinity, which has again "taken the offensive."
"Friend and Partner"
With his brief visit to Baghdad on Monday, German Foreign Minister Heiko Maas was emphasizing Berlin's push for obtaining stronger influence in Iraq. A change of government is currently taking place in the country with unpredictable consequences. Maas sought to demonstrate "his support for the new Prime Minister Abdel Mahdi," it was reported yesterday from the Iraqi capital.[1] The German foreign minister announced that Germany will remain Iraq's "loyal friend and partner." Baghdad is ultimately hoping for financial aid. The devastation of the war is immense and, according to the World Bank, the costs for reconstruction are estimated at €80 billion. Germany has been among Iraq's most important donors.
Siemens vs. GE
However, Berlin is demanding concessions from Baghdad, in return. During yesterday's visit in the Iraqi capital, Foreign Minister Maas also promoted a major contract for Siemens in the reconstruction of the power supply. The dilapidated and partially destroyed electrical grid needs repair and power plants need to be overhauled and new ones built. The contract is estimated €13 billion, at the minimum. Following an intervention by German authorities in Baghdad, Siemens had counted on landing the contract. However, it now must take note of Washington's pressure in favor of General Electric (GE), which should, at least, be awarded lucrative component orders.[2] The conflict continues.
"Voluntary Return"
Yesterday, Baghdad also made concessions to the Berlin government by calling on Iraqi refugees to return home. "We hope that these citizens will return voluntarily to Iraq," the Iraqi Foreign Minister Mohammed Ali al Hakim said following his meeting with Maas. He was referring to the nearly 245,000 Iraqis, who had fled to Germany, the second largest group of refugees in Germany after the Syrians. "Iraq is a safe country," Al Hakim declared, whereas in neighboring Syria, there are "quite a few things ... that cause concern."[3] Al Hakim, therefore, complies with Berlin's interest in reducing the number of refugees in Germany. He also confirmed the German government's official position that Iraq is well on its way, whereas Syria still confronts major difficulties.
No Reconstruction
In fact, the problems Iraq is confronting are immense - particularly those in the Sunni regions, which had been particularly devastated under the reign of IS and by the war. Observers are warning that, in the meantime, the IS is successfully regrouping its forces in clandestinity. The measures taken by the government in Baghdad, the administrations, but especially Shiite militias are likely to lay the groundwork for the resurgence of the jihadis. Reconstruction, for example, is making little progress in the war-torn cities, particularly in Mosul, the former IS headquarters. Baghdad's Shiite dominated government is apparently reluctant to provide sufficient financing for primarily Sunni regions. Recently, Baghdad had been forced, under heavy pressure, to provide US $100 million for reconstruction. However, billions are needed.[4] Iraq's Sunnis feel massively neglected and discriminated against by the government. This is ominous. The neglect of and discrimination against the Sunni minority had already facilitated the rise of IS, which had recruited from among the Sunnis to wage a deadly struggle against the Shiite majority.
"Revenge on Sunnis"
In the aftermath of the victory over the IS, the authorities in Baghdad began to target the Sunni minority. Already during the anti-IS war, especially during the battle for Mosul, reports were not uncommon alleging that Sunnis, suspected of supporting the jihadis, had been mishandled and occasionally brutally murdered. Similar reports have emerged concerning trials of alleged and actual IS members. According to these, there are cases of torture, and death in facilities run by the Iraqi Interior Ministry in the Mosul area.[5] A senior Iraqi intelligence official was quoted saying that "hundreds" have been killed during interrogations," with the cause of death usually classified as"unknown" or "heart attack,"[6] Prisoners vegetate in over-crowded cells under horrendous conditions. Injuries were not treated, sometimes leading to amputations and even death. According to a current report, even obviously innocent Sunnis were sentenced heavily, sometimes even given the death sentence. Insiders allege that at least twenty-five people are sentenced to death every single day.[7] The intelligence officer mentioned above, declared that the government has provided official cover-up for even the most serious crimes. For example, the Iraqi government brought journalists to a mass grave and said, 'ISIS killed these civilians,' when in fact it was a massacre committed by Shiite militias. "We're deleting thousands of families from Iraqi society," the intelligence official said. "This is not just revenge on ISIS. This is revenge on Sunnis."
"The Seeds of the Next Conflict"
There are also terrible conditions in the camps, detaining alleged or actual wives of IS militia and their children, which observers compare to concentration camps.[8] Detainees - who, rightfully or wrongfully, are considered to have been associated with IS - do not receive sufficient food, water and medical treatment. In many cases, women have to prostitute themselves just to survive, and are often raped by guards and other camp staff. "They raise their children accordingly" a witness reports, "and their sons will seek revenge." "The seeds for the next conflict are all here."
Out into the Open
In the meantime, the IS reportedly has again "taken the offensive." In a video message in early August, IS chief Abu Bakr al Bagdhadi called on the members of his organization to "consistently attack."[9] Jihadi, who had been entrenching themselves in "remote desert regions," are "again mingling among the population of their hometowns." "In some Iraqi villages, they have again become the rulers by night," and in others they are daring to "come again out into the open by day." According to reports, "the number of terrorist attacks is increasing." The West's war against IS is doomed to fail, just as the West's war at the Hindukush against the Taliban.
[1] Daniel Brössler: Maas auf hoffnungsvoller Mission im Irak. sueddeutsche.de 17.12.2018.
[2] See also Der Menschenrechtskonzern.
[3] Irak ruft Flüchtlinge zur Rückkehr aus Deutschland auf. welt.de 17.12.2018.
[4] Christoph Ehrhardt: Nicht besiegt. Frankfurter Allgemeine Zeitung 10.12.2018.
[5] Iraq: Chilling Accounts of Torture, Deaths. hrw.org 19.08.2018.
[6], [7], [8] Ben Taub: Iraq's Post-ISIS Campaign of Revenge. newyorker.com 24.12.2018.
[9] Christoph Ehrhardt: Nicht besiegt. Frankfurter Allgemeine Zeitung 10.12.2018.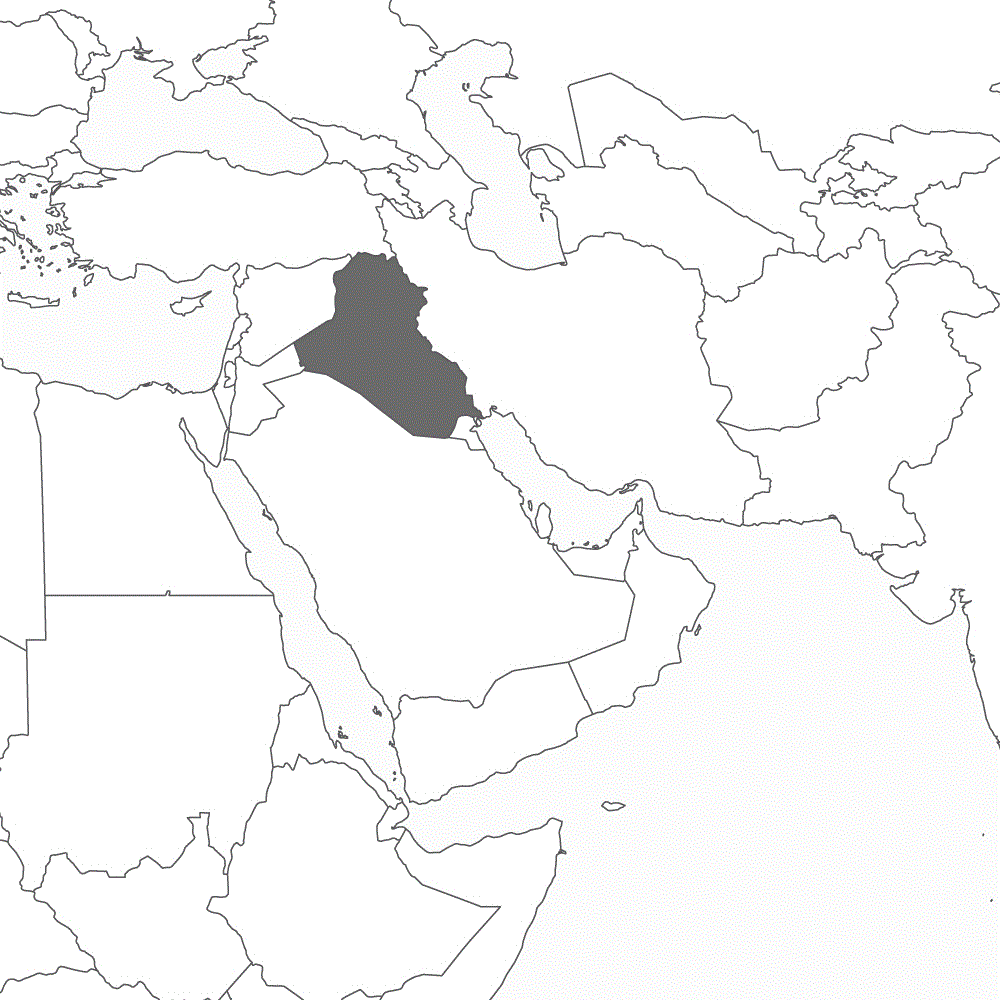 ---