The Battle over Huawei
BERLIN/WASHINGTON/BEIJING (Own report) - With the USA escalating its measures against Huawei Technologies, Berlin is faced with deciding whether to continue its cooperation with that Chinese telecommunications company. Until now, the competent German administrations have been considering cooperating with Huawei for the development of the important 5G mobile communications standards. With its experience, the Chinese company could reliably set up the German network rather quickly and at favorable costs. For German business, it is of utmost importance not to fall behind even further in the development of future state-of-the art technologies. Washington, however, is pushing for the Chinese company to be excluded. The Trump administration - without any evidence, according to experts - is accusing it of having close ties to the Chinese government and intelligence agencies. Washington is indeed seeking to damage Huawei seriously - the world's largest network provider and second largest smartphone producer - to halt China's ascendance. Berlin must decide whether it wants to join that battle against Huawei in the economic war against Beijing.
The US Boycott Campaign (I)
US measures designed to damage China's Huawei Company are anything but new. Already back in October 2012, the House Intelligence Committee of the US Congress concluded that Huawei Technologies and a second Chinese company ZTE Inc. were "a national security threat" to the United States and explicitly warned against using Huawei products.[1] In the meantime, the CIA and FBI have officially seconded that warning, asking private consumers to refrain, as comprehensively as possible, from buying Huawei smartphones. Washington is also applying pressure to private enterprises not to conclude deals with the Chinese group - and companies, such as AT&T and Verizon, have decided not to sell Huawei products in the USA. The US government is also urging its close allies to join the boycott against Huawei. Australia, for example, had banned the use of Huawei technology in its development of the new 5G mobile communications standard. It was recently announced in New Zealand that the intelligence service had issued a corresponding ban. In Canada, identical demands are being raised. British Telecom has announced that Huawei products will, at least, be excluded from the core of the 5G network it is establishing. Yesterday, Japan joined this trend. The Japanese armed forces and all segments of the government have been banned from using Huawei and other Chinese products.
Suspicion Rather than Evidence
The growing Huawei boycott is also noteworthy because it is entirely imposed on the basis of unverified suspicions from anonymous intelligence sources. They allege that the Chinese company creates a backdoor access for Chinese intelligence services or even Chinese cyber attacks. "There is no evidence of the company having ties to Chinese state or party structures," admitted a specialist of one of Germany's leading dailies.[2] In fact, experts even praise Huawei's candidness, unusual for the branch. For example in mid-November, Arne Schönbohm, President of the Federal Office for Information Security (BSI) commented in relationship to that company's newly inaugurated "Security Innovation Lab" in Bonn, that this "enables a broader and deeper technical exchange between Huawei and the BSI," permitting the "challenges of future cyber security" to be addressed.[3] The fact that important political and a growing number of economic decisions are based, not on evidence but on the suspicions grumbled by intelligence services, has, in the meantime, been promoted to the standard for western powers in key questions of international policies.
"A Sort of Kidnapping"
Washington has now increased pressure on Huawei, with an arrest warrant against Meng Wanzhou, the group's chief financial officer. This procedure generally demonstrates that now, the Trump administration has not only insisted that all countries abide by its national sanctions, but even called on the judiciary of allied countries to enforce its legal interpretation. If this succeeds, anyone who continues to do business with Iran, in spite of US sanctions imposed this year, can expect an indictment in the United States and an extradition demand from the US Department of Justice. The procedure also demonstrates that in its battle against Huawei, Washington is not above direct attacks against the company's managing staff. "It starts to feel sort of like kidnapping somebody and holding them for ransom," says Mark Natkin, founder of Beijing-based IT research firm Marbridge Consulting.[4] The very wide-ranging significance of Meng's arrest was immediately understood by US subsidiaries in China. Friday, apparently, under the assumption that Beijing may decide to retaliate in the same way, the US company, Cisco restricted "all non-essential travel" by its US-based employees to China. Other U.S. firms including Google, Facebook and PayPal have reportedly discussed similar action.[5]
The US Boycott Campaign (II)
Washington has already launched the next round of the trade war escalation against Huawei. The Fiscal 2019 National Defense Authorization Act, passed last Summer, ban US government entities from procuring products from not only Huawei and ZTE and three other IT companies,[6] it includes products containing components made by these companies, even if the finished products are manufactured by others. The law will also ban products from other Chinese companies, but their names have yet to be announced.[7] Beginning August 13, 2020, US government entities will also be banned from procuring any equipment from companies using any of the products produced by the named Chinese companies in their enterprise.[8] If, for example, it should happen that even a single employee of one of the US government suppliers uses a Huawei smartphone while on the job, this would be illegal, the head of that company could possibly be indicted in a US court and immediately arrested and brought to the United States on an extradition demand.
The Price of Boycott
This could have serious consequences for the German economy. Until now, the Deutsche Telekom had relied on Huawei technology. The Chinese company is a favorite candidate in the decision, as to who should expand the 5G network. Observers note that Huawei has the most experience and can offer the best prices. Higher prices can be easily handed down to the consumer, but any sort of delay in expanding the network, due to a lack of experience, would be a painful loss to the German economy. According to one study, in Europe, Germany ranks 32 - out of 36 - in the current 4G LTE standards, "right behind Albania."[9] If this also happens with 5G, it could mean missing the boat on state-of-the-art technology. In addition, of course German companies are otherwise using Huawei products as well as those of other Chinese companies. It would be very costly for German companies to make the change to the required non-Chinese equipment, to be able to continue to pursue US government contracts.
Facing a Decision
However, open opposition to US demands, threatens consequences for companies doing business in the US, business that is indispensable for many German companies doing business abroad.[10] According to experts, Washington seems to begin to unhitch western hi-tech from China, to halt the People's Republic of China's ascendance. If Berlin wants to maintain alliance with Washington, considering its profits from business with the United States and the advantages of military cooperation within NATO, Germany is facing the decision whether to go along with this unhitching. This would include billions in losses from its current business with China.[11]
[1] Michael S. Schmidt, Keith Bradsher, Christine Hauser: U.S. Panel Cites Risks in Chinese Equipment. nytimes.com 08.10.2012.
[2] Carsten Knop: China handelt. Frankfurter Allgemeine Zeitung 07.12.2018.
[3] Friederike Böge, Reiner Burger, Majid Sattar: Von Entspannung keine Spur. Frankfurter Allgemeine Zeitung 07.12.2018.
[4], [5] Charlie Campbell: It's Hard to Overstate How Big a Deal the Huawei CFO's Arrest Could Be. time.com 10.12.2018.
[6] Neben Huawei und ZTE betrifft das Gesetz Hangzhou Hikvision Digital Technology, Dahua Technology und Hytera Communications.
[7], [8] Shunsuke Tabeta, Takeshi Kawanami: US strikes at heart of 'Made in China' with Huawei arrest. asia.nikkei.com 07.12.2018.
[9] Frank Sieren: Sierens China: Das Netz ist ausgeworfen. dw.com 05.09.2018.
[10] See also Im nationalen Interesse.
[11] See also Deutsche Autobosse in Washington.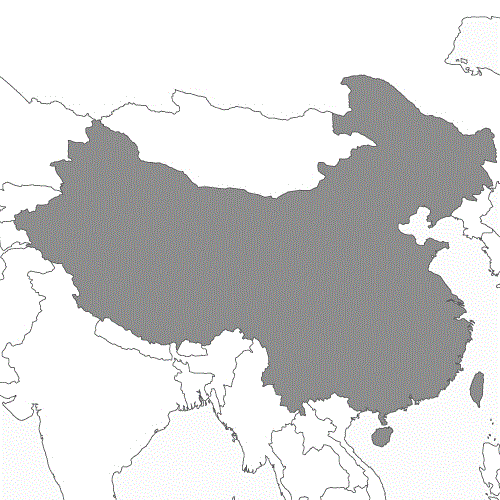 ---