A New Conflict of Systems
BERLIN/BEIJING/WASHINGTON (Own report) - Leading German business circles are calling for diminishing economic dependence on China. Even though that country is a "dynamic market" - German companies' largest trading partner and their third largest investment site - it is in a "system rivalry" with the West, according to a recent paper published by the Federation of German Industries (BDI). The BDI is underlining the importance "of minimizing existing dependency" on the People's Republic of China, as Washington is stepping up its economic war against Beijing. German businesses fear that the Trump administration could impose sanctions - like those in the case of Iran - and are, therefore, calling for a gradual withdrawal from China. At a business conference, currently taking place in Jakarta, German business representatives and the Minster of the Economy, Peter Altmaier, are pursuing their search for alternative sites in Southeast Asia. Meanwhile, a prominent US general has predicted that the United States could possibly be at war with China within 15 years.
From China to Southeast Asia
Leading German business circles and the German government are pursuing their efforts to enhance their presence in East and Southeast Asia, at this year's Asia-Pacific Conference of German Business, being held from Thursday to Saturday. Berlin and the EU were already seeking to intensify their relations, particularly to Southeast Asian countries, at the Brussels ASEM (Asia-Europe Meeting) Summit in mid-October. On the sidelines of the meeting, one free-trade agreement was signed with Singapore and a second is nearing completion with Vietnam. The EU would like for others to follow soon, including with Indonesia, in whose capital, Jakarta, the German Economic Minster Peter Altmaier held discussions yesterday.[1] The free-trade agreement with Japan - that Altmaier visited on his way to Indonesia - should be ratified still this year, while an agreement with South Korea was ratified already years ago. The treaties as well as the Asia-Pacific Conference, supported by the German Ministry of Economy and the Asia-Pacific Committee of German Business,[2] can give another boost to German trade with countries in East and Southeast Asia.
Alternative Sites
There are several reasons behind the current focus of the promotion of German business on Southeast Asia and Japan. On the one hand, for some time, the industrial conditions have been shifting in East and Southeast Asia. Because wages in China have been rising and that country is increasingly focused on hi-tech manufacturing, production of labor-intensive goods, such as textiles, is increasingly being shifted to Southeast Asia, where income is still significantly lower. Especially Vietnam, but also Thailand, Malaysia, Indonesia, Kampuchea and Myanmar are benefiting from this shift. At the same time, due to the rapid growth of China's domestic industry, competition, not only for sales opportunities, but even for qualified personnel is also rapidly growing. "German enterprises are increasingly on the lookout for alternative Asian production sites outside China," Jan Rönnfeld, General Manager of the German-Indonesian Chamber of Industry and Commerce in Jakarta was quoted. "This has been developing since some time," Rönnfeld explained; it "is, however, now being additionally accentuated by the trade war between China and the USA."[3] In fact, even Chinese companies are beginning to transact their business operations with the United States through Southeast Asian offshore sites - to circumvent the punitive tariffs.
"Minimize Dependencies"
Along with various strategic and tactical motives for focusing on Southeast Asia, a far-reaching re-orientation in leading business circles may now be added. This is apparent in the draft of a Federation of German Industries (BDI) position paper, wherein the BDI is calling for strategically reducing the German economy's current dependency on China, Germany's largest trading partner and third largest investment site. "For the foreseeable future, China will remain a dynamically growing market, driving the global economy and, for German industry, an essential sales and supply market," according to the authors of the paper. However, "a system rivalry between our model of an open market economy and China's state-managed economy" persists. "In spite of the Chinese market's strong attractiveness," it will therefore become "increasingly important" that German enterprises "carefully scrutinize the risks of their involvement in China," the paper continues. It is important, "to minimize the existing dependency, if necessary, by diversification of supply chains, production sites and sales markets."[4] Although the BDI declares that the drafting of the position paper is still "at an early stage," with the publication of some of the trail-blazing quotes, it is giving direction to the current debate.
"The Greatest Power"
This is also important, because business circles are worried that German companies could soon be affected by the Trump administration's trade aggression against China and eventually its sanctions, beginning to be imposed on the People's Republic of China. Just a few days ago, US government officials spread the word that Washington could soon expand its punitive tariffs, such as those imposed on supplies from the People's Republic of China valued at US $250 billion, to include all imports from China. This is in reference to imports worth another US $250 billion.[5] In addition, the US administration has imposed hard restrictions on the Chinese company Juijan Jinhua, a producer of semiconductors, which, de facto, amount to a trade ban.[6] Recently, the US president imposed sanctions on a department of China's Ministry of Defense, because Beijing is buying arms from Russia. The escalation of Washington's economic war against China is raising fears among Germany's business representatives that the Trump administration - following the pattern of its measures against Iran - could now demand that German companies also abide by the US punitive measures against the People's Republic of China. Hubert Lienhard, the outgoing Chair of the Asia-Pacific Committee of German Business (APA), has now explicitly declared that he considers this "possible": "At times, we forget that the United States is the largest economic and the strongest military power."[7]
"War is Possible"
Some US insiders, in fact, have begun to assume that the United States will continue escalating its aggression against China, in any case - but not only - the economic war. Relations between Washington and Beijing are becoming "increasingly strained," characterized by "growing rivalry" in all domains, observed Ret. Lt. Gen. Frederick "Ben" Hodges, recently at a star-studded Foreign and Military Policy conference in Warsaw. Hodges had served as Supreme Commander of US Ground Forces in Europe from late 2014 to the end of 2017. European allies will have to do more to ensure their own defenses in face of a resurgent Russia, because the US will now focus on the Pacific "to deal with the Chinese threat," Hodges said. "I think in 15 years - it's not inevitable - but it is a very strong likelihood that we will be at war with China."[8]
[1] See also Weltpolitik ohne Washington.
[2] Der Asien-Pazifik-Ausschuss der Deutschen Wirtschaft wird vom Bundesverband der Deutschen Industrie (BDI), dem Deutschen Industrie- und Handelskammertag (DIHK), dem Ostasiatischen Verein (OAV), dem Bundesverband Großhandel, Außenhandel, Dienstleistungen (BGA) und dem Bankenverband getragen.
[3] Tobias Kaiser: Profiteure des Handelskriegs. welt.de 31.10.2018.
[4] BDI sucht neue China-Strategie - Firmen sollten Abhängigkeit reduzieren. handelsblatt.com 31.10.2018.
[5] Jenny Leonard, Jennifer Jacobs: U.S. Plans More China Tariffs If Trump-Xi Meeting Fails, Sources Say. bloomberg.com 29.10.2018.
[6] James Politi, Emily Feng, Kathrin Hille: US targets China chipmaker over security concerns. ft.com 30.10.2018.
[7] Deutsche Wirtschaft: Keine Waffen nach Saudi-Arabien. Frankfurter Allgemeine Zeitung 29.10.2018.
[8] Vanessa Gera: Retired US general says war with China likely in 15 years. washingtonpost.com 24.10.2018. See also "Ein Alptraumszenario für China".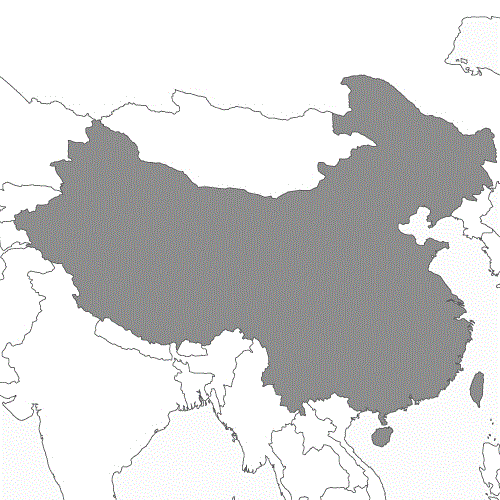 ---