Reconstruction in Syria (III)
DAMASCUS/BERLIN (Own report) - In view of Syria's reconstruction, German business circles are preparing to establish a German business office in Damascus. According to a participant, German small and medium-sized enterprises are interested in orders from this war-ravaged country. Syria, however, prioritizes enterprises from countries, which had supported President Bashar al Assad during the war, or, at least, were not engaged in efforts to overthrow him. In recent years, Berlin has pursued a sort of reconstruction in Syria - however, only in insurgent-controlled areas. Today this aid is benefiting jihadis, including the Syrian al-Qaeda offshoot. In the framework of Syria's reconstruction, Berlin is hoping for the speedy return of Syrian refugees. It is also expecting that the 221 students, who had benefited from the state-financed DAAD scholarship program in Germany for the past few years, will return to Syria and aid in securing German influence as "bridge builders" between the two countries.
Important Orientation
In its efforts to gain influence on Syria's development after the foreseeable end of the war, Berlin is confronted with the fact that Damascus has already set its orientation for the reconstruction of the country - by favoring those countries, which had provided military and political support during the war, particularly Russia and China. The People's Republic is considered "number one" for reconstruction - not least of all, due to its huge economic potential. (german-foreign-policy reported.[1]) Iran plays a controversial role. Teheran, also with its allied militias, such as the Lebanese Hezbollah, has contributed significantly to the military victory over the insurgents. Already in 2017, it had made lucrative deals, for example, with mobile telephone licenses and access to important phosphate deposits. It is, however, being thwarted by Moscow - not only because of strong western pressure to push Iran out of Syria, but also because Russia is trying to limit Teheran's influence in the Middle East. The power struggle continues: During his visit in the Syrian capital last weekend, the Iranian defense minister was assured that his country would play a significant role in Syria's rebuilding on a "long-term basis."[2]
Benefiting Jihadis
Germany is in a delicate position. The German government was already supporting certain reconstruction efforts in Syria, during the war, focused on regions under insurgent militias' control. It was aiming to support the insurgents and gain a privileged position in the country after the aspired overthrow of President Bashar al Assad. Idlib Province is one of the regions Berlin supported. Using its state-owned GIZ (German Association for International Cooperation), development agency the German government supported measures to strengthen agriculture and provided means for medical activities, such as €450,000 for a hospital in the town of Ariha. This in fact benefited the jihadi. The Ahrar al-Sham and the al-Qaeda-offshoot Jabhat Fatah al-Sham had been fighting for the control of Ariha. The Salafist-jihadi oriented Ahrar al Sham has been classified a terrorist organization by Germany's judiciary.[3] The jihadi faction of the insurgents is dominant in Germany-supported Idlib Province. Already in August 2017, Brett McGurk, the US Special Envoy for the Anti-IS coalition was quoted saying that "Idlib Province is the largest safe haven for al-Qaeda since 9/11."[4]
German Business Office in Damascus
In spite of this, last year, German business circles have been seeking to gain a foothold in the government-controlled region, in view of the Syria's forthcoming reconstruction. During the traditional Damascus International Fair, held in August last year, for the first time since 2011, the German Chambers of Industry and Commerce (DIHK) announced that it is "closely observing" the development in Syria and that there is already "a series of cautious initial inquiries" by interested enterprises.[5] Representatives of some German firms had reportedly participated at the fair. This year's fair will be held from September 6 to 15 and, according to official information, enterprises from 48 countries, including Russia, China, Iran and India, had already registered by the beginning of August. Recently, the former Green Party parliamentarian Antje Hermenau from Dresden, and a businessman from Leipzig established contacts in Damascus to provide access to Syria for small and medium-sized German enterprises. She also wants to establish a German Business Office in Damascus. The businessman from Leipzig confirmed that German small and medium-sized enterprises have already expressed their interest in orders from Syria.[6]
Return of Refugees
Syria's reconstruction has also been a topic of the recent talks between German Chancellor Angela Merkel and the Russian President Vladimir Putin. They also discussed Russian plans to involve Germany in a group of four countries to "stabilize" Syria. (german-foreign-policy.com reported.[7]) Prior to the meeting, Putin had already declared that it is "very important" to "strengthen humanitarian aid for Syria," particularly in regions to which "refugees could return from abroad." This pertains to Syrians, who presently live in camps in Lebanon and Jordan, but also Syrians in Germany. Their return would be in the interests of the German state. As journalists with good contacts to government circles confirm, Berlin would not only like to "prevent the collapse of Syria's neighboring states under the weight of refugees, provoking another large wave of refugees heading toward Europe."[8] The German government would also like "to create conditions so that Syrians, who have been granted asylum in Germany, can return home."[9] If the refuges have to return home, Germany would rid itself of a significant portion particularly of those refugees, who arrived in the country since 2015.
Elite with German Contacts
In addition, Berlin could use politically and economically potential returnees to win influence. An example could be the program "Leadership for Syria" initiated in the fall of 2014 by the German Academic Exchange Service (DAAD) with the aim of preparing "a selected elite of Syria's future leadership personnel" to "play a major role in helping to form Syria's social, political, academic, and economic future."[10] Last spring, the first group of the 221 Syrian students in the scholarship program had completed their studies. DAAD President Margret Wintermantel declared that they are now prepared to "make a meaningful contribution to shaping the future of their country once the war has ended in Syria." Foreign Minister Heiko Maas confirmed that the scholarship program is an "investment in the future" - not that of the individual recipients, but of "Syria's."[11] In fact, the German government aims to use the program to create Syrian elite, whose ties to Germany will facilitate having political influence along with business contacts in the future. "We wish you an active role as bridge-builders," said DAAD General Secretary Dorothea Rüland, addressing the scholarship holders in November 2015.[12] In Berlin's eyes, returning refugees could, in principle, also assume such a role in the foreseeable future. If they do assume this role in the future, their having been accepted in Germany will have paid off - politically and economically.
[1] See also Reconstruction in Syria (II).
[2] Iran Defense Minister in Damascus, says Will Help Rebuild Syria. voanews.com 26.08.2018.
[3] See also Wiederaufbau in Syrien.
[4] Aron Lund: New order on the border: Can foreign aid get past Syria's jihadis? www.irinnews.org 15.08.2017.
[5] DIHK: Syrien bietet "eigentlich Potenzial". www.dihk.de 23.08.2017.
[6] Können syrische Flüchtlinge zurück in die Heimat? mdr.de 08.08.2018.
[7] See also Reconstruction in Syria (II).
[8] Putin fordert "humanitäre Hilfe" für Wiederaufbau in Syrien. Frankfurter Allgemeine Zeitung 20.08.2018.
[9] Erdogan spricht von Syrien-Gipfel mit Deutschland und Frankreich. Frankfurter Allgemeine Zeitung 30.08.2018.
[10] See also Leadership for Syria.
[11] DAAD-Programm "Führungskräfte für Syrien" in der Abschlussphase. daad.de 18.04.2018.
[12] See also Leadership for Syria.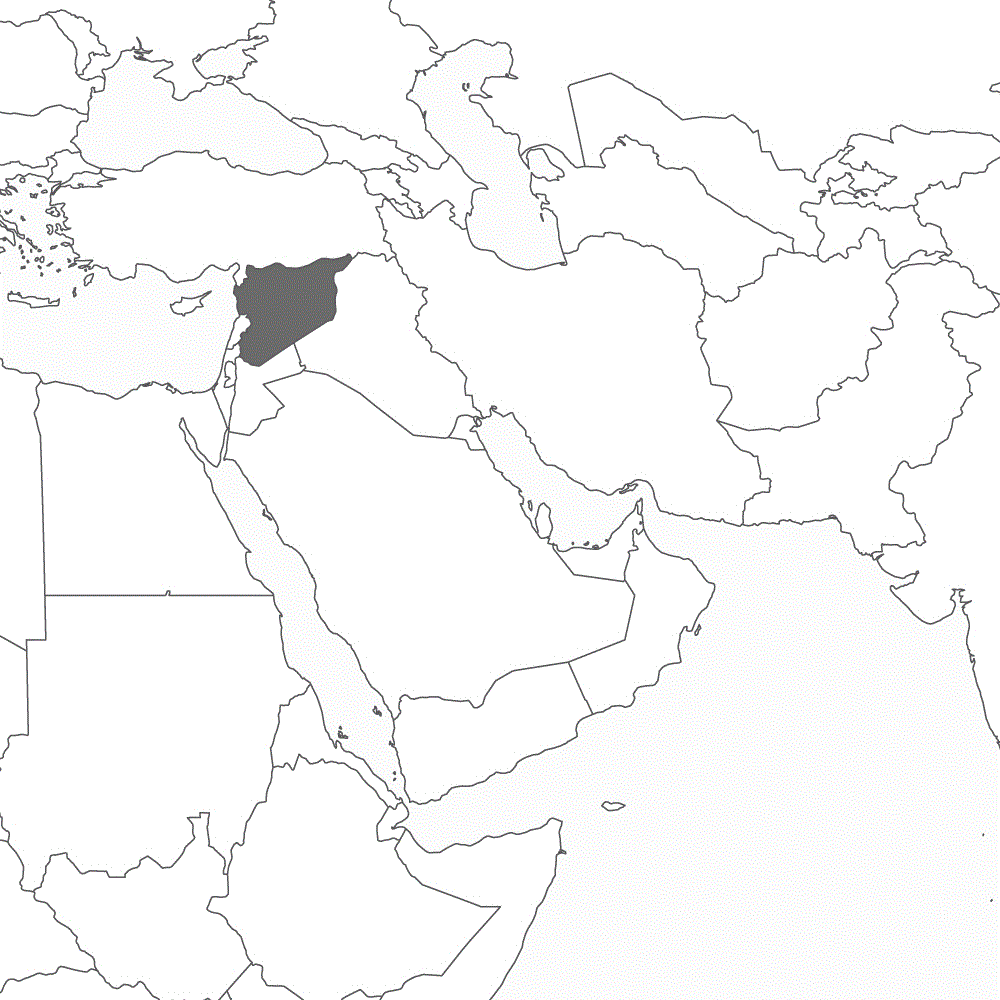 ---