Reconstruction in Syria (II)
DAMASCUS/MOSCOW/BERLIN | |
DAMASCUS/MOSCOW/BERLIN (Own report) - Germany should participate in an exclusive group of four countries to "stabilize" Syria, as Russian government circles confirmed, following last weekend's meeting of German Chancellor Angela Merkel and Russian President Vladimir Putin. By reconciling their interests, Russia, Germany, France, and Turkey want to create a basis for Syria's reconstruction. For the first time since 1945, the United States is not a participant in a strategically important rebuilding phase in the Middle East. Washington should use its 2,000 soldiers - stationed, devoid of any internationally legal basis, in the Kurdish controlled regions of northeast Syria - as leverage, according to Britain's former foreign minister. Furthermore, China is expected to play a key role in rebuilding the country. Berlin is threatening to withhold funds for reconstruction, if its political interests are not being taken in to account.
The Quartet
The quartet (Russia, Germany, France and Turkey), which is planning to tackle Syria's "stabilization," is bringing together members of two distinct groups, which, hitherto isolated from one another have been engaged in negotiations and struggling for influence in the Syrian war. On the one hand, the "Small Group," as a western coalition comprised of the United States, Great Britain, France, Germany, Saudi Arabia, and Jordan referred to itself, was seeking to install a pro-western government in Damascus. On the other, the "Astana Group" (Russia, Turkey and Iran) was also searching for a post-war solution, with Russia and Iran excluding the overthrow of the government. Last spring, Berlin intensified its longtime efforts to play a stronger role in international negotiations on Syria. Moscow, which is pulling the strings in Damascus, has now set the stage. Putin had already discussed the Syrian war with Merkel on May 18 in Sochi. At the chancellery on July 24, Merkel and Foreign Minister Heiko Maas met with Russian Foreign Minister Sergei Lavrov and the head of Russia's military general staff Valery Gerasimov to discuss the Syrian situation. Russian government spokesperson Dmitry Peskov has now told reporters that expert discussions would be launched, possibly followed by a summit meeting as previously announced by Turkish President Recep Tayyip Erdogan.
For the First Time without the USA
If the quartet's undertaking is successful, it would result in a profound change in Middle East history: For the first time since 1945, the United States would not have played a leading role in the region's restructuring, which will be long-term and have serious repercussions. The German government would simultaneously have at least partially attained a significant objective of its foreign policy. For years, Berlin has been striving to enhance its influence in a circle of countries surrounding Europe - "from North Africa through the Middle East to Central Asia," as the German Institute for International and Security Affairs (SWP) formulated it [1] - tending toward replacing the United States, which is increasingly focusing its concentration on its power struggle with the People's Republic of China. To strengthen its position in the Middle East at Russia's side, as it currently appears inevitable in Syria, however, is not what Berlin had planned.
Help in Exchange for Influence
Since some time, the German government has been seeking to use the reconstruction of this extremely war-torn country, as leverage for insuring its share of influence. Putting Syria back on its feet is estimated to cost between US $250 - 500 billion. In Berlin, it has long been assumed that Russia cannot possibly raise that much, alone. Moscow desperately needs to rely on help from third parties. In principle, Germany has earmarked funds for Syria, but Berlin insists on having its say in how the country will be restructured, in exchange. The new quartet is now supposed to make this possible. In the run-up to her talks with President Putin on Saturday, Chancellor Merkel explained that "a political process must be initiated." She has "already discussed this in Sochi" with the Russian president.[2] Above all, this pertains particularly to "constitutional reform and possible elections." Berlin, together with exiled opponents of the government, had already elaborated a post-war scenario for the Syrian state in 2012. (german-foreign-policy.com reported.[3]) The German government will now try to introduce and pursue these concepts, as much as possible within the quartet.
Number One in the Reconstruction
Tough clashes lie ahead. It seems clear that Moscow will have a significant impact on Syria's restructuring, because it was Moscow, who prevented jihadis from overthrowing the government and helped Damascus to emerge as the winner of this seven-year war. China may also play a significant role. Beijing has long since promised Damascus participation in the reconstruction of the country and, due to its economic potential China will be ranked as the No. 1 state capable of rebuilding the country.[4] Already back in July 2017, the Syrian Embassy in Beijing invited 1,000 representatives of Chinese companies to make lucrative investments in Syria's reconstruction. Syria's Ambassador in Beijing is quoted saying that top priority will be given Chinese companies.[5] At the end of last November, a spokesperson for the Chinese foreign ministry reiterated that Syria plays an important role in Beijing's plans for the construction of the massive ("New Silk Road") transit corridor from the People's Republic to the west. In fact, even before the Syrian war began, China was seeing Syria as an important trading hub and partner for Chinese interests in Africa, Europe and the Middle East.[6] The plan may now be successful.
Washington's Leverage
However, massive interference can still be expected from western powers. Just a few days ago, the former Foreign Minister of Great Britain, David Miliband pointed out that the West can use not only financial aid for Syria's reconstruction to exercise political influence on Syria's restructuring. As is known, 2,000 U.S. troops are stationed in the northeast of the country, currently under Kurdish control, wrote Miilband in a signed column in the Washington Post. President Trump should now use this as leverage.[7] Miliband is president and chief executive of the New York-based International Rescue Committee, which has sponsored insurgent-controlled areas of Syria. Saudi Arabia is also developing extensive new activities in the country's northeast. Just a few days ago, Riyadh announced it was contributing US $100 million to Syria's reconstruction - only in areas in the northeast not under government control - to help stabilize the region.[8] According to reports, since some time the Saudi government has been seeking to form new militias with Arab elements from the Kurdish-dominated Syrian Democratic Forces (SDF), to permit it to exert more influence.[9] Saudi Arabia's activities are preventing the restoration of the Syrian nation, and thereby creating a new source of conflict.
It is in this situation that Berlin is seeking to reinforce its political influence, also relying on Syrian refugees, about to be induced to return home. german-foreign-policy.com will soon report.
[1] Stiftung Wissenschaft und Politik, German Marshall Fund of the United States: Neue Macht - Neue Verantwortung. Elemente einer deutschen Außen- und Sicherheitspolitik für eine Welt im Umbruch. Berlin 2013. See also The Re-Evaluation of German Foreign Policy.
[2] Pressestatements von Bundeskanzlerin Merkel und dem russischen Präsidenten Putin in Schloss Meseberg. Samstag, 18. August 2018.
[3] See also The Day After and The Day After (III).
[4] Mohammad Bassiki: Syria's not waiting for peace to rebuild, and Iran wants to help. al-monitor.com 13.06.2018.
[5] Charlotte Gao: Why China Wants Syria in its New Belt and Road. thediplomat.com 30.11.2017.
[6] Christina Lin: Syria in China's New Silk Road Strategy. jamestown.org 16.04.2010.
[7] David Miliband: The West can still shape the terms for peace in Syria. washingtonpost.com 09.08.2018.
[8] Jessica Donati: Saudi Arabia to Contribute $100 Million to U.S.-Backed Efforts in Syria. wsj.com 19.08.2018.
[9] Tim O'Connor: Trump's New Army? Saudi Arabia in Talks to Build Syria Arab Force, Report Says. newsweek.com 30.05.2018.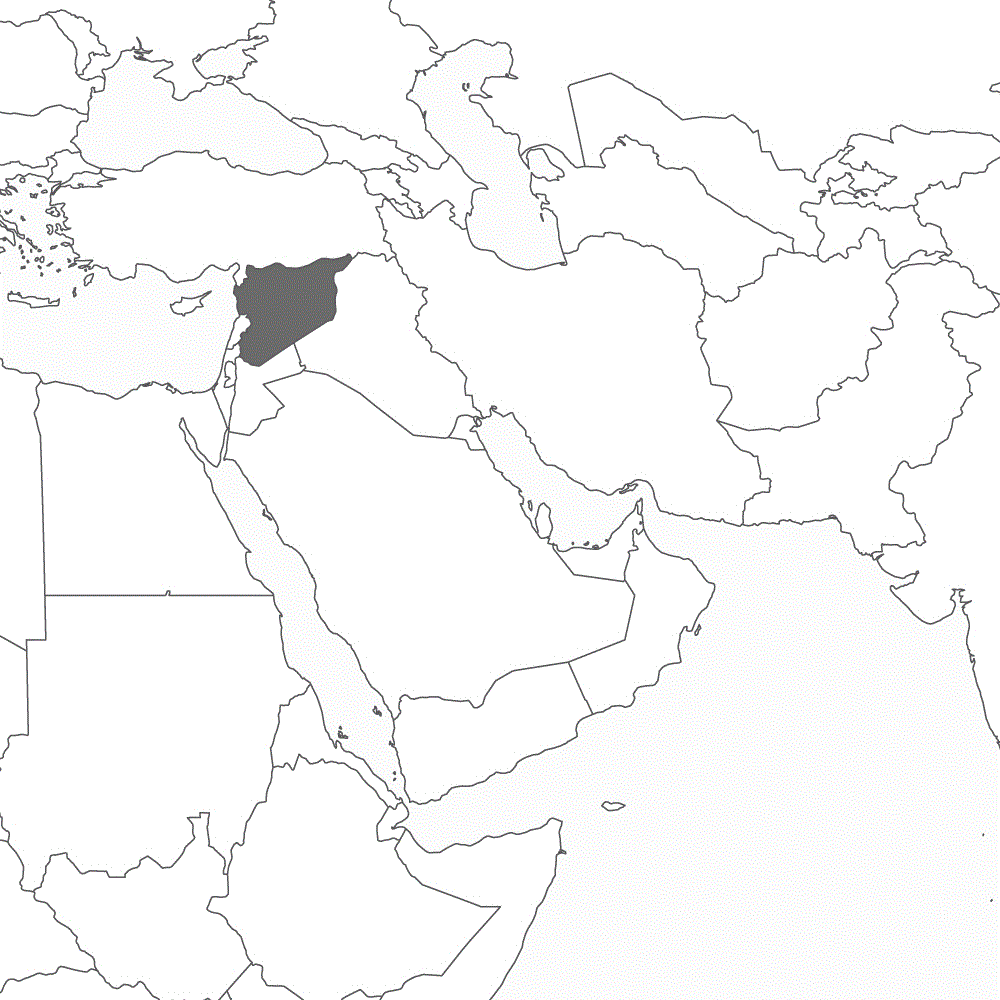 ---