Struggle for Influence in Africa (II)
ACCRA/BERLIN (Own report) - The German president's visit to Ghana, which ends today, focuses on warding off refugees and landing lucrative business deals for German enterprises. In an interview with the Ghanaian press yesterday, Frank-Walter Steinmeier "warned" against attempts to cross the Sahara and Mediterranean to reach Germany, because this trip could end in "imprisonment" by Libyan slave traders or even death. "Stay home," is how the German media summarized the message of the president's remarks. At the same time, Steinmeier is eager to pave the way for lucrative investments in Ghana for German companies with the help the "Compact with Africa" G20 initiative. "Compact" is aimed at encouraging African countries to adjust their economies to better meet the wishes of western investors. German business circles see Ghana "in the second row" of African countries behind the economic heavyweights, South Africa and Nigeria and are pleading to expand their business with this country - in rivalry to China.
"Reform Partnership"
Ghana, the first destination of President Frank-Walter Steinmeier's African tour, is one the three countries on the continent, with which Germany is cooperating within the framework of the G20 initiative "Compact with Africa." The initiative developed by Germany's Ministry of Finance and officially adopted by the G20 finance ministers in Baden-Baden in March 2017,[1] essentially aims at optimizing the economic framework for foreign investors in selected African countries, to create new lucrative exploitation opportunities for western economic and financial circles. Individual African governments will cooperate with one of the G20 countries and, with the help of institutions such as the World Bank and the International Monetary Fund (IMF), will develop strategies for deregulating their economies ("reform") and acquiring new investments. Ten African countries are already participating in "Compact".[2] Of course only emerging countries or at least those rich in resources - but not the poorest African countries - can be considered for participation. Germany will be cooperating with Tunisia, Ghana, and the Côte d'Ivoire in the framework of a "reform partnership." An agreement was signed to this end during Steinmeier's visit to Accra yesterday, promising Ghana €100 million.
African Lion
Berlin aims to intensify its exploitation of Tunisia as a traditional low-wage location for German enterprises [3] and is seeking to obtain a foothold in Côte d'Ivoire, West Africa's economic center, still under French domination,[4] while also aiming to consolidate Germany's position in the traditional partner country, Ghana. German companies consider Ghana - along with Kenya and Ethiopia - to be a profitable business location, even though it cannot compete with the sub-Saharan economic heavyweights, South Africa and Nigeria.[5] Ghana is German companies' fourth largest sub-Saharan trading partner.[6] In spite of the brief - but fierce - financial crisis in 2014 and 2015, it is considered to be among the "African Lions," because of its unusually high economic growth between 2006 and 2013. It has extensive gold and bauxite deposits, as well as oil reserves, promising high returns. Berlin also maintains close political relations with the country, an Anglophone enclave in the Francophone West Africa with its close ties to Paris.
Chinese Investments
Germany's current efforts to consolidate its standing in Ghana are not least of all in reaction to China's rapidly growing influence. Since early in the millennium, the People's Republic of China has rapidly developed its business relations to Sub-Saharan Africa, becoming the continent's most important trading partner as well as its strategically most significant investor. This is also evident in Ghana. In 2016, China supplied 17.3 percent of Ghana's imports - nearly twice as much as its second supplier, Great Britain, Ghana's former colonial power (9.7 percent), and more than four times more than Germany (3.9 percent). Since the turn of the millennium, China's investments have also been rapidly growing. Last year they were calculated at around US $1.3 billion dollars. This past June, Beijing provided Ghana with US $10 billion for the exploitation of its Bauxite deposits. Included in this sum are infrastructure projects, such as the construction of a 1,400 km rail line, not only to the bauxite mine sights, but on to the northern neighboring, Burkina Faso. In July, another US $4 billion accord was signed particularly for the construction of a hydroelectricity project and several solar power plants in that West African nation.[7]
Pro-Business
The "Reform Partnership" within the framework of the "Compact with Africa," should now bring German companies back into the game more prominently. Already in the context of this year's G20 Conference, June 12 - 13 in Berlin, the Ghanaian government initiated intensive talks with German authorities. Finance Minister Ken Ofori-Atta conferred with Germany's Minister for Development, Gerd Müller, while Foreign Minister Shirley Botchway discussed with her German counterpart, Sigmar Gabriel. They both, then, accompanied by Ghana's Education Minister, Matthew Prempeh and President Nana Akufo-Addo, participated in a meeting with representatives of the German business community. Following the meeting, the German Embassy in Accra announced that "taking into account Ghana's new government's pro-business policy, attractive possibilities exist, for example, in Ghana's energy, infrastructure and health sectors."[8] These discussions have been continued with Germany's State Secretaries Friedrich Kitschelt (Ministry of Economic Cooperation) and Werner Gatzer's (Finance Ministry) visit to Accra. And this is continued with the German President's current visit. Steinmeier will be accompanied by Minister of the Economy Brigitte Zypries, State Secretary Kitschelt and several representatives of the German business community.
"Stay Home!"
Steinmeier has placed the public relations focus of his Africa tour on the question of migration prevention. The trip from Ghana to Europe, through the Sahara and over the Mediterranean, is very dangerous, the president declared in an interview with Ghana's "Daily Graphic."[9] "It can end with imprisonment, mistreatment or even death." He wants to make "people aware of this and warn them about these dangers." In Accra, he ostentatiously opened a "migration center" to inform young Ghanaians of the - de facto hardly existing - possibilities offered by legal migration to Germany. The German state-financed "Deutsche Welle" radio resuméd the core of his message as - "Stay Home!"[10]
Gerhard Schröder Hall
Today, President Steinmeier's stay in Ghana ends with a visit to the Kofi Annan International Peacekeeping Training Center (KAIPTC), an institution, where West African military and police personnel are trained for foreign missions. The objective is to call on African units to combat rebellions and war on the African continent, thereby sparing European, as well as North American forces. Germany had supported the KAIPTC from the outset - not least of all with the help of the alleged German Association for International Cooperation (GIZ) development agency, which is still currently engaged in the institution. As a sign of gratitude, Accra named one of the rooms in the center after today's German President's former chief: It still carries the name, the "Gerhard Schröder Hall."[11]
[1] See also Struggle for Influence in Africa.
[2] Since March 2017, Côte d'Ivoire, Morocco, Rwanda, Senegal and Tunisia have been participating in the "Compact with Africa." Since June 2017, Ethiopia and Ghana, and since October 2017 also Benin, Egypt and Guinea.
[3] See also Zum Wohle des tunesischen Volkes (I) and For the Benefit of the Tunisian People (II).
[4] See also Der Mann vom IWF.
[5] Wirtschaftsausblick November 2017 - Ghana. gtai.de 06.11.2017.
[6] After Südafrika, Nigeria and Côte d'Ivoire.
[7] Ghana steps up infrastructure drive with new funding from China. oxfordbusinessgroup.com 31.08.2017.
[8] Neue Reformpartnerschaft zwischen Ghana, Deutschland und den G20. ghana.diplo.de.
[9] Kate Baaba Hudson: Ghana a shining example in Africa - German President. graphic.com.gh 12.12.2017.
[10] Steinmeier will Ghanaer zum Bleiben bewegen. dw.com 12.12.2017.
[11] See also Big Push.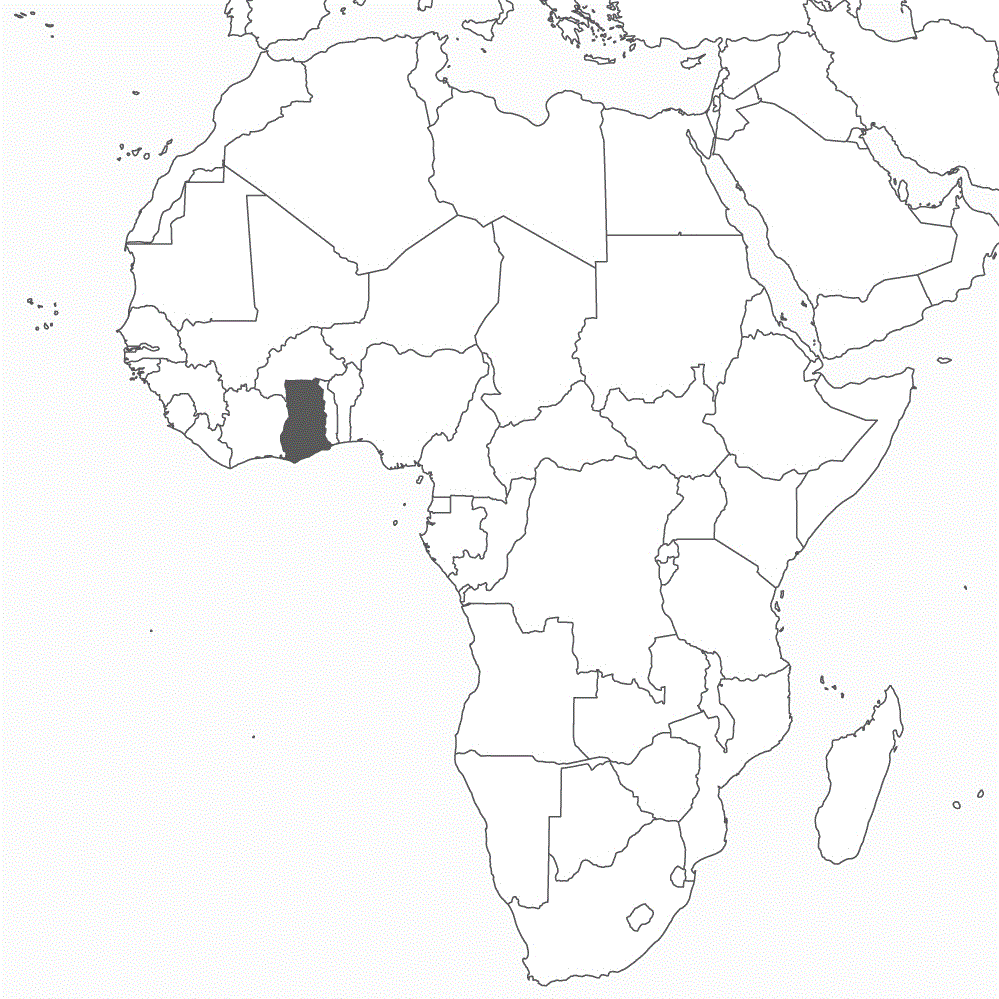 ---