A New Epoch of Confrontation
Franco-German disputes delay joint follow-on project for the Leopard 2. French experts see bilateral relations in a deep crisis.
BERLIN/PARIS (Own report) – The Franco-German Main Ground Combat System (MGCS). A successor project to the Leopard 2 battle tank is threatened to fail. As the German defense ministry admits in a confidential report, disagreements between Berlin and Paris have already led to "delays of several years in the original programing schedule," barely six years after the program was launched. The completion of the MGCS, planned for 2035 is "no longer feasible." The MGCS is expected to be operational in 2040 at the earliest. Meanwhile, German tank producers are presenting alternatives, for example Rheinmetall's Panther battle tank. In addition, the Leopard 2A8, a next-generation version of the tried and tested Leopard 2 is in planning. Franco-German disputes mark the European armaments sector also beyond the MGCS, for example, pertaining to the next generation fighter jet, the Future Combat Air System (FCAS) or Berlin's plans for a new European air defense system. Experts in Paris point out that, in the Ukraine war, not France but the German government has aligned itself closer with the USA and warn of an intra-European "epoch of confrontation."
"Rethinking the System" of Land Warfare
Development of the Main Ground Combat System (MGCS) was officially launched in 2017. MGCS is usually – somewhat abbreviated – described as a "next generation battle tank". In the defense sector there is talk of a quantum leap, comparable to the one from the propeller plane to the jets. Last fall, Ralf Ketzel, CEO of the Krauss-Maffei Wegmann (KMW) arms manufacturer emphasized that the project "will not be a tank."[1] There are major differences: not only the turret – the area with the greatest risk of being killed in combat – will be unmanned in the future. Completely new elements are also planned, such as robots and remote-controlled reconnaissance devices, which will be closely networked digitally, forming a kind of integrated combat system. The MGCS, which will be developed in close cooperation with its "users" – in practice most likely particularly with the Bundeswehr – would entail comprehensively "rethinking the system" of land warfare. Already years ago, the German Bundeswehr had developed and published strategies leading in this direction, including concepts using artificial intelligence (AI) for warfare. (german-foreign-policy.com reported.[2]).
Several Years Delay
The MGCS was explicitly conceived as a Franco-German project, on the one hand, to offset the extremely high costs – estimated at €100 billion –, and on the other, to promote the merger of the EU's national arms industries into a continental military-industrial base. Until now, this has not worked out, the future of such a project has become more uncertain than ever. To launch the project, Berlin and Paris have implemented the merger of the German tank forge KMW with France's Nexter to form KNDS, years ago. Rheinmetall is associated with the project. Recently, a confidential report from Germany's ministry of defense exposed that it has still not yet been decided which of the companies would be the main contractor for four of the eight main "technological fields."[3] While the German side is demanding "a perceivable leading role" in "key German technologies," there are serious reservations about this in France. Until now, the "disputed issues" have "still not been resolved." Because this has already led to "delays of several years in the original programing schedule," the initially planned completion of MGCS, set for 2035, is "no longer feasible," and is now expected by 2040, at the earliest.
National Solutions
In the meantime, the project's total failure can no longer be ruled out. Pierre Schill, Chief of Staff of the French Army, was recently quoted to have said that from Paris' perspective, the production of the successor model of the Leclerc battle tank is a "strategic issue." If the MGCS remains stalled, a purely French model is needed.[4] The former Parliamentary Defense Commissioner Hans-Peter Bartels (SPD) said that, for his part, "German industry does not need French support to develop a new battle tank." There is also a dispute between the German companies KMW and Rheinmetall. Rheinmetall has forged ahead with a new battle tank, named Panther – a name taken from the WW II Wehrmacht's battle tank – which will possibly be produced in an enterprise in Ukraine. (german-foreign-policy.com reported.[5]) According to KMW, this model practically consists of a "Leopard chassis" with an ordinary manned turret – "a recoated version of a development of a canon introduced years ago." In other words, nothing new.[6] To bridge the gap until the completion of the MGCS, a further development of the old Leopard 2 into the Leopard 2A8 is also in planning.[7]
USA Rather than France
The dispute over the MGCS is all the more serious, given that observers consider it to be only a symptom of broader Franco-German conflicts. For years, a dispute has also been raging over the Franco-German next generation fighter jet, the Future Combat Air System (FCAS). They could only be resolved – at least for the time being – through an energetic political intervention.[8] The fact that Berlin plans a European anti-aircraft system, based on US and Israeli models, but not a French-Italian – i.e. European – development has provoked outrage in Paris.[9] The fact that the German government is mainly spending its €100 billion special arms procurement program to buy US military hardware, such as the F-35 fighter jet, is also being heavily criticized in France. Already in June 2021, Berlin had decided to completely abandon the originally planned Franco-German maritime surveillance system – the Maritime Airborne Warfare System (MAWS) – to buy instead the US Poseidon from Boeing. It is currently feared that German Defense Minister Boris Pistorius' announcement of his intention to buy finished products rather than develop new ones, could further weaken the Franco-German plans.
No More Compromises
There are also numerous other Franco-German disputes. (german-foreign-policy.com reported.[10]) Already back in February, Camille Grand of the European Council on Foreign Relations (ECFR) had pointed out that in questions pertaining to the Ukraine War, Berlin has preferred to coordinate closely with Washington rather than Paris. This is a clear indication that the German government is "very much focused on restoring a solid relationship with Washington, rather than developing a robust European agenda with Paris."[11] In March, Landry Charrier, a researcher at the Sorbonne, concluded that the war in Ukraine may have "consolidated the Transatlantic Alliance." However, "for Germany and France, it has become a wedge."[12] Both countries have "known for quite a while that on global challenges, they have different answers," however, now "the time for elaborating compromises" is over. "From the French perspective, the German chancellor is pursuing a strategy that would make Europe dependent on the USA and ultimately endangering its own margin of maneuver," explains Charrier. "Hence the harshness Macron is displaying toward Germany." Between Germany and France, "a new epoch is dawning, the epoch of open confrontation."
[1] "MGCS wird kein Panzer sein". wehrtechnik.info 26.10.2022.
[2] See also Drohnenschwärme im Zukunftskrieg and Kriegführung mit Künstlicher Intelligenz.
[3] Thomas Steinmann: Deutsch-französischer Superpanzer kommt später als geplant. capital.de 11.04.2023.
[4] Sarah Werner: Geheimer Bericht offenbart den Machtkampf um unseren neuen Superpanzer. focus.de 29.04.2023.
[5] See also Der Panthersprung nach Kiew.
[6] "MGCS wird kein Panzer sein". wehrtechnik.info 26.10.2022.
[7] Waldemar Geiger, Gerhard Heiming: Neue Kampfpanzer – Bundeswehr soll Leopard 2 A8 erhalten. esut.de 14.04.2023.
[8] Oliver Neuroth: Spanien steigt bei FCAS ein. tagesschau.de 28.04.2023.
[9] See also Auf Kosten Frankreichs.
[10] See also Die deutsch-französische "Freundschaft".
[11] Camille Grand: Ohne europäische Dimension? internationalepolitik.de 24.02.2023.
[12] Landry Charrier: Gebrochene Achse. ipg-journal.de 20.03.2023.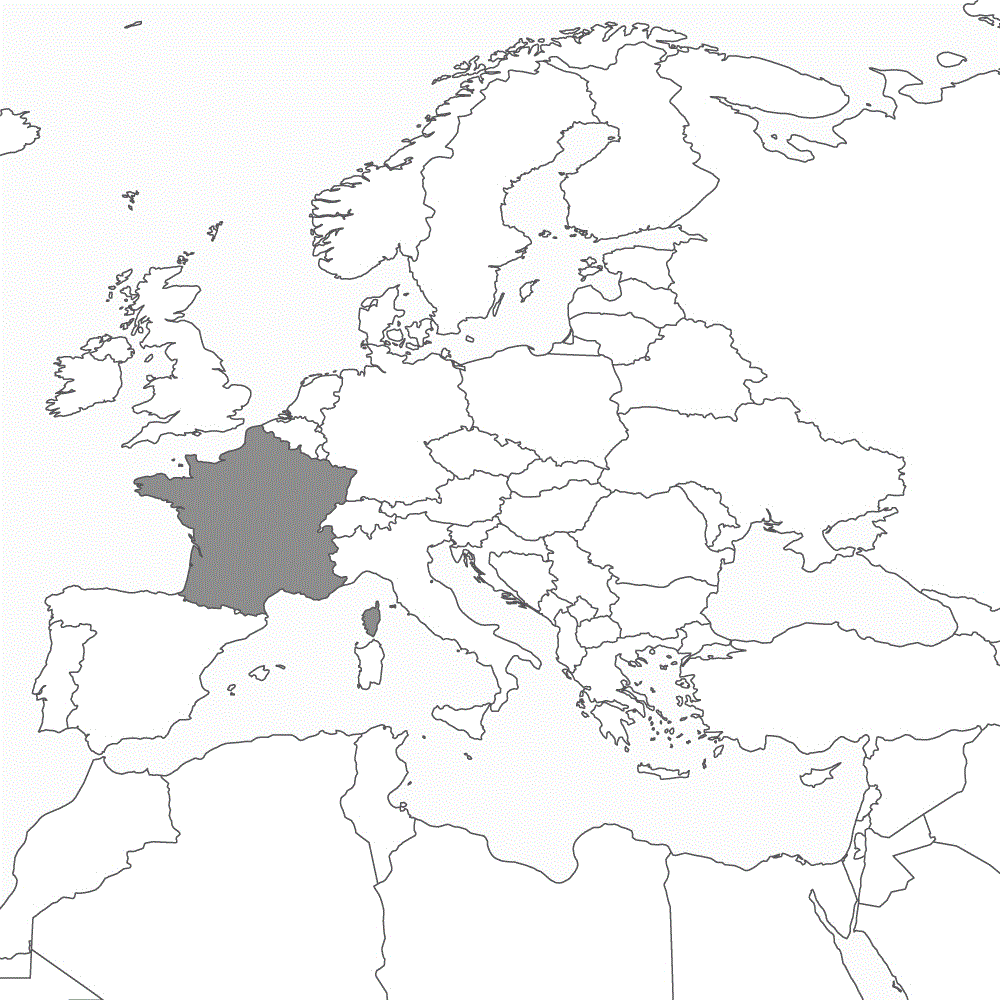 ---