Militarization of the First Island Chain
NATO expands cooperation with Japan on a broad front – at a time when Tokyo is engaged in the greatest arms buildup since 1945. USA gears up the entire first island chain of China for war.
TOKYO/WASHINGTON/BERLIN (Own report) – NATO will systematically expand its cooperation with Japan, and cooperate more closely than ever before with that East Asian country's traditional armed forces in cyber defense and outer space. The world has reached "a historical inflection point," in which the "balance of power is also rapidly shifting in the Indo-Pacific, according to a Joint Statement, signed this week in Tokyo by NATO Secretary General Jens Stoltenberg and Japan's Prime Minister Fumio Kishida. The upgrading of cooperation, which Berlin is also promoting on a national level, comes at a time, when Japan is embarking on an arms build-up, unprecedented since 1945. It is increasing its military budget by over 50 percent, which will make it the country with the third-largest military budget in the world and will acquire an arsenal of missiles capable of massive attacks on targets in China. At the same time, the United States is intensifying its military cooperation with Japan – in a way that experts compare to the build-up of Western military potential around Ukraine since 2014. Washington is pursuing similar efforts throughout the first island chain off China – also on Taiwan and in the Philippines.
NATO and Japan
Cooperation between NATO and Japan ultimately dates back to initial contacts in the early 1990s – at a time when Tokyo participated in "Operation Southern Flank," a German Navy-led mine-clearance operation in the Persian Gulf in 1990 – 1991.[1] Both sides have been expanding their cooperation since around 2007. The first German-Japanese joint exercise took place in April 2008, when warships from the German navy conducted joint exercises with Japanese navy warships in the Gulf of Oman. In 2013 both sides signed a joint political declaration aimed at closer cooperation, followed by the program to expand the so-called interoperability launched in 2014.[2] In December 2020, Japan – along with South Korea, Australia, New Zealand, Finland and Sweden – participated for the first time at the meeting of NATO foreign ministers. The NATO summit in Brussels in June 2021, agreed on the expansion of NATO's practical cooperation with the allied states in the Asia-Pacific region, including Japan.[3] Prime Minister Fumio Kishida participated personally at NATO's June 2022 summit.
"At a Historical Inflection Point"
NATO now wants to systematically enhance its relations with Japan. On Tuesday, NATO Secretary General Jens Stoltenberg visited Iruma Air Base near Toyo, from where Japanese cargo planes have been transporting vital aid to Ukraine.[4] Stoltenberg then met with Kishida in Tokyo to discuss the deepening of cooperation and sign a Joint Statement. In this Statement they note that the world is at "a historical inflection point," in which the "balance of power is also rapidly shifting in the Indo-Pacific. In view of the power struggles against Russia, as well as China, "the security of the Euro-Atlantic and of the Indo- Pacific is closely connected."[5] NATO and Japan therefore launched a new cooperation program – the Individually Tailored Partnership Program, ITPP – and, in the future, would elevate cooperation not only in areas such as maritime security, but also in cyber defense and outer space, resilience to "hybrid threats," in "strategic communications" and other areas. From now on, Japan would regularly participate in meetings of the North Atlantic Council and NATO defense ministers.
Unprecedented Arms-Buildup
The transatlantic military pact is enhancing its cooperation with that East Asian country at a time, when Japan is embarking on an unprecedented arms build-up since 1945. Already in 2015, the Japanese parliament passed a law providing for a reinterpretation of its constitution, which had permitted military activities only in self-defense. Since then, Japan's armed forces have also been entitled to operate abroad, if it serves a broadly interpreted "collective defense."[6] Tokyo is also massively increasing its miliary budget. In December, the government announced an increase in funding for the armed forces by 56 percent to 318 billion dollars over the next five-year period. This would rank Japan, the country with the third-largest military budget in the world. In addition, the Japanese armed forces – in a shift away from actual defense – would develop the capacity to launch "counterstrikes" against enemy territory. For this purpose, US Tomahawk missiles, with a 1,000-mile-plus range, will be procured and Japan will develop its own missiles.[7] Recently, in October 2022, Japan has concluded a bilateral security agreement with Australia, permitting both sides to deploy troops to either country.[8]
"More Lethal, More Mobile, More Powerful"
Simultaneously, Tokyo and Washington have also begun to further intensify their close military cooperation. For example, the United States will modify its troop presence on Okinawa. A US artillery regiment will be replaced by a US unit that is said to be "more lethal, more mobile, and more powerful."[9] In addition, precautions are to be taken, so that US-American and Japanese troops can be quickly redeployed to Japan's distant southwestern offshore islands. These are located not far from Taiwan or – as in the case of the disputed territories, the Senkaku/Diaoy Islands, which are claimed also by China. Washington recently confirmed that an armed conflict over the Diaoyu/Senkaku Islands would be considered an alliance case. The US military reports that the US and Japanese armed forces are currently in the process of integrating their command structures and exponentially expanding their joint operations, in preparation for a war with China. All in all, they are creating an environment, like the one Ukraine was provided starting in 2014 – with training, pre-positioning of supplies, identification of sites from which they could operate support.[10]
Possible Theaters of War
According to the US military, the United States is proceeding similarly in the Philippines, where they also are making preparations for possible war with China. There, they are expanding military facilities that can house US troops, but also store combat equipment in close proximity to the possible battlefield (Army Prepositioned Stock. APS). Whereas, until now, the facilities had been close to the capital Manila or on the troubled island Mindanao, military facilities will now also be constructed in the province of Cagayan and on the Palawan Island. Cagayan is situated in the north of the Luzon Peninsula, a mere few hundred kilometers from Taiwan, while off the Palawan west coast, lie the Spratly Islands, which are territories contested between the Philippines and China.[11] On the Philippines, the United States is also expanding both its maneuver activities and its delivery of weapons to the armed forces of its former colony. Taiwan is also systematically building up its arms.[12]
"We will Fight in 2025"
In the meantime, an Air Force general has made headlines with his prediction that war between the USA and China is looming. "I hope I am wrong, Gen. Mike Minihan, head of Air Mobility Command recently said. My gut tells me will fight in 2025."[13] Minihan urges his subordinates to prepare for this scenario. The objective is to be ready "to fight and win inside the first island chain." The first island chain stretches from Japan and its southwestern islands via Taiwan and the Philippines all the way to Borneo. That is the area, where the USA is currently expanding its military presence. The increased cooperation with Japan makes NATO, and thus also Germany, parties to a possible war with China. Germany, all the more so, given that Berlin has also intensified its cooperation with Japan. (german-foreign-policy.com reported.[14])
[1] See also Alte Freunde.
[2] Relations with Japan. nato.int 23.05.2022.
[3] See also Global NATO.
[4] Secretary General in Tokyo: No NATO partner is closer or more capable than Japan. nato.int 31.01.2023.
[5] Joint Statement. Issued on the occasion of the meeting between H.E. Mr Jens Stoltenberg, NATO Secretary General and H.E. Mr Kishida Fumio, Prime Minister of Japan. nato.int 31.01.2023.
[6] See also Deutschland im Indo-Pazifik (VI).
[7] Michelle Ye Hee Lee, Ellen Nakashima: Japan to buy Tomahawk missiles in defense buildup amid fears of war. washingtonpost.com 12.12.2022.
[8] Japan, Australia upgrade security pact against China threat. cnbc.com 23.10.2022.
[9] Majid Sattar: Washington und Tokio weiten Militärkooperation aus. faz.net 13.01.2023.
[10] Kathrin Hille: US military deepens ties with Japan and Philippines to prepare for China threat. ft.com 08.01.2023.
[11] Jim Gomez: US seeks expansion of military presence in Philippines. apnews.com 21.11.2022.
[12] See also Spiel mit dem Feuer (II).
[13] Courtney Kube, Mosheh Gains: Air Force general predicts war with China in 2025, tells officers to prep by firing 'a clip' at a target, and 'aim for the head'. nbcnews.com 27.01.2023.
[14] See also Mit der Luftwaffe an den Pazifik and Die neue Achse Berlin-Tokio.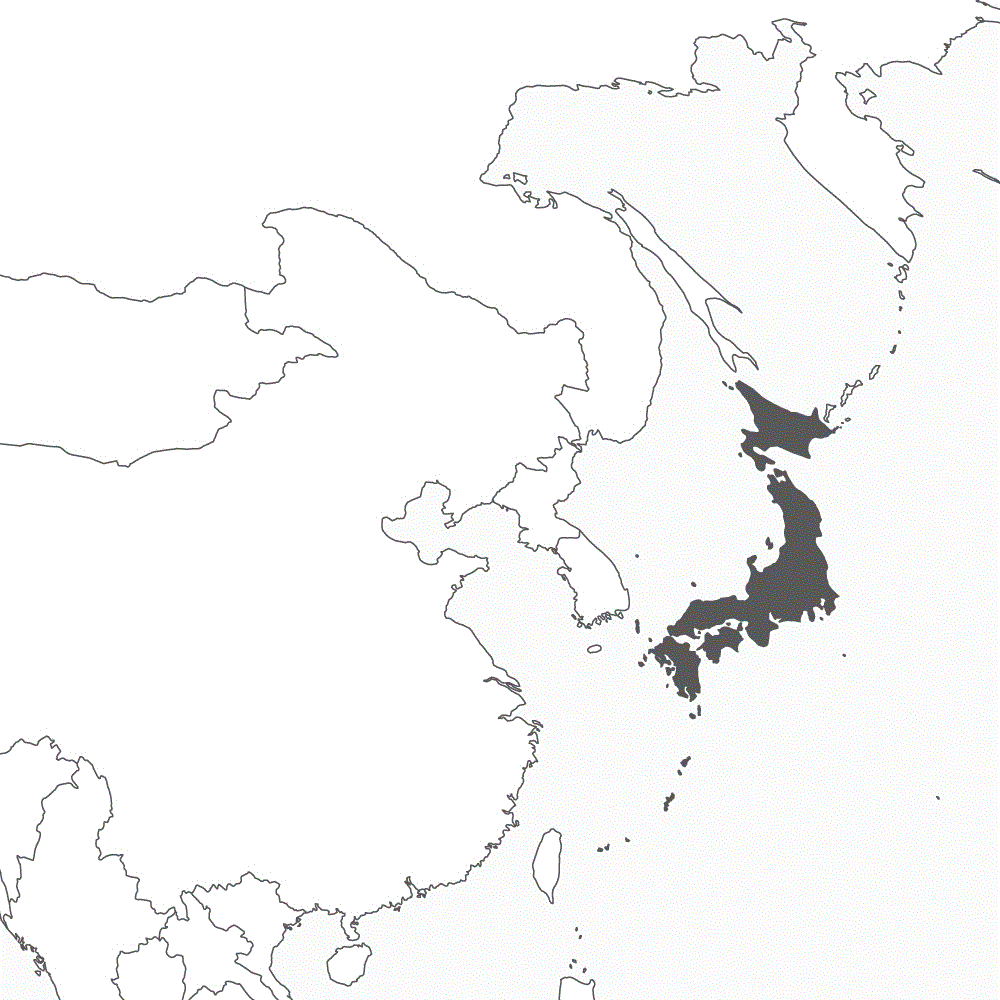 ---