The World Order and Its Profiteers
Chancellor Scholz has initiated the purchase of fracking gas in Argentina. Fracking triggers many earthquakes in the region. Argentina seeks to get rid of Western dominance.
BUENOS AIRES/BERLIN (Own Report) – The German government seeks to purchase larger quantities of fracked gas from Argentina. This is one result of the three-day South American trip from which Chancellor Olaf Scholz returns Tuesday. The gas will be imported in liquefied form and will help replace Russian natural gas completely. It will be produced from the Vaca Muerta ("Dead Cow") shale formation in western Argentina, where the German company Wintershall Dea is also active. Residents of the region have complained for years about serious environmental damage and that hundreds of earthquakes have been recorded since fracking began. While Berlin wants to stock up on gas there, Buenos Aires is taking new steps to shake off its outdated Western dominance. For example, it has applied for membership in the BRICS alliance, arguing that the current "world order" was "demonstrably created by and for the benefit of a few." Argentina categorically rejects recent Western demands to supply Ukraine with Russian-made weapons in its stockpile.
Vaca Muerta
Argentina, the country with South America's largest natural gas market, has long produced and exported gas for many years – via pipelines to Chile, Uruguay, and Brazil.[1] However, due to increased domestic demand, exports shrank dramatically 15 years ago. In recent years, the country has begun to develop the potential for natural gas exports again, with an increase in shale gas production. Shale gas production focuses on the Vaca Muerta ("Dead Cow") formation, centered in the province of Neuquén in the west of the country. Vaca Muerta is considered the second-largest shale gas deposit in the world. Hoping to increase gas exports further, Buenos Aires is pushing ahead with expanding its transportation infrastructure. For example, a pipeline is currently being constructed from the Vaca Muerta area to the capital region, with plans to build export terminals for liquefied natural gas. Buenos Aires is struggling with economically unfavorable conditions. For example, excessive inflation, which was close to 100 percent in December, is inhibiting the necessary investment activity, while there are difficulties in procuring enough fracking equipment.[2]
Wintershall Dea
Germany is among the countries looking to purchase Argentine liquefied natural gas. Possible supplies were already the subject of talks when President Alberto Fernández traveled to Berlin in May 2022. Fernández said that Buenos Aires wanted to "supply the world … supply the world with LNG" and saw "great opportunities to work with Germany."[3] On Saturday, Argentina's president reiterated after his meeting with German Chancellor Olaf Scholz in the Argentine capital that they had talked not least "about natural gas, which we have with the deposit in Vaca Muerta." Scholz confirmed they would coordinate closely on the "use of liquefied gas."[4] This is also interesting because the German company Wintershall Dea produces natural gas in Argentina. The company began operations in the country in 1978, during the period of military dictatorship. Today, it is one of the country's five largest natural gas producers.[5] It is also involved in fracking shale gas from the Vaca Muerta formation. Wintershall Dea plans to invest up to 350 million euros in Argentina by 2026 – in projects in Tierra del Fuego (Tierra del Fuego) and Neuquén.[6]
Hundreds of Earthquakes
Fracking is causing significant damage in the areas where the Vaca Muerta formation extends and has repeatedly sparked protests. Leaks at the drilling sites were reported years ago, and residents and livestock in the region suffered health problems. Accidents compounded the problems, it was said. in 2018 alone, 934 mishaps occurred at 95 drilling sites.[7] In addition, earthquakes occur more frequently. While no earthquakes were recorded in the region before 2015, some 400 have occurred since 2018. 90 percent of them occurred at the same time as major fracking operations, according to a new scientific study.[8] The tremors regularly damage buildings and terrify residents. One Argentine activist, noting that Germany's Wintershall Dea is also involved in shale gas extraction, states, "The company is committing environmental crimes with fracking, which it is not allowed to practice in its own country."[9] The current expansion of fracking, in turn, benefits the German government's plan to abandon Russian natural gas altogether in favor of other gas, such as fracked gas from Argentina. The inhabitants of the Vaca Muerta region are paying the price for Germany's economic war against Russia.
BRICS as an Alternative
Berlin is pushing ahead with plans to expand fracked gas purchases from Argentina at a time when Buenos Aires is seeking to shake off its Western dominance and is beginning to look elsewhere. In September, Argentina's ambassador to China said President Fernández had just written to Chinese President Xi Jinping, then BRICS chairman, requesting his membership in the alliance. "For us," the ambassador explained, "the group is an excellent alternative to cooperation in the face of a world order that has been proven to have been created by and for the benefit of a few."[10] In addition to plans for BRICS membership, Buenos Aires has begun discussing a joint Brazilian-Argentine currency alongside Brasília to shake off its crushingly heavy dependence on the U.S. dollar. Considerations to this effect were revealed last week at a meeting between Fernández and Brazilian President Luiz Inácio Lula da Silva. Observers point to economic difficulties the plan would pose but concede the two South American countries could benefit significantly from greater independence from the U.S. dollar.[11]
No Weapons
Accordingly, Buenos Aires also categorically rejects participating in the West's economic war against Russia or even supplying Ukraine with weapons. The Biden administration is currently trying to persuade individual Latin American states that possess Soviet- or Russian-made weapons either to supply these weapons directly to Ukraine or to exchange them for state-of-the-art U.S. weapons – to be able to pass on the Soviet or Russian war materiel to Kyiv upon receipt. U.S. media say that countries such as Mexico, Colombia, Peru, and Argentina have Russian Mi-17 transport helicopters, which Ukraine urgently needs. Washington reckons it has a chance of persuading at least some of the Latin American states concerned to cooperate in the matter.[12] On Saturday, Argentina's president rejected the idea. They "agree on the need," Fernández declared after a meeting with Chancellor Scholz, "to restore peace as soon as possible." But, he added, it was also true that "Argentina and Latin America are not thinking of sending weapons, neither to Ukraine nor to any other place of conflict."[13]
[1] Roberto Carnicer, Ieda Gomes: Will Argentina Become a Relevant Gas Exporter? OIES Paper: NG 167. Oxford, May 2021.
[2] Analysis: Argentina's Vaca Muerta shale boom is running out of road. brazilenergyinsight.com 27.12.2022.
[3] Pressekonferenz von Bundeskanzler Scholz und Präsident Fernández zum Empfang des Präsidenten der Republik Argentinien in Berlin am 11. Mai 2022.
[4] Pressekonferenz von Bundeskanzler Scholz und dem argentinischen Präsidenten Alberto Ángel Fernández am 28. Januar 2023 in Buenos Aires.
[5] Argentinien: Engagement für Erdgas. wintershalldea.com.
[6] Argentinien: Mit Gas in die Zukunft. wintershalldea.com 24.03.2022.
[7] Uki Goñi: Indigenous Mapuche pay high price for Argentina's fracking dream. theguardian.com 14.10.2019.
[8] Fracking in Argentina's Vaca Muerta leads to earthquakes. gasoutlook.com 09.12.2022.
[9] Fracking – Wintershall und die tote Kuh. npla.de 23.12.2021.
[10] Argentina Formally Requests China to Join BRICS. telesurenglish.net 08.09.2022.
[11] Lucinda Elliott, Bryan Harris, Michael Stott: Brazil and Argentina's joint currency plan raises economic concerns. ft.com 27.01.2023.
[12] Jeff Seldin: US Pushing Central, South American Countries to Give Ukraine Quick Military Boost. voanews.com 20.01.2023.
[13] Pressekonferenz von Bundeskanzler Scholz und dem argentinischen Präsidenten Alberto Ángel Fernández am 28. Januar 2023 in Buenos Aires.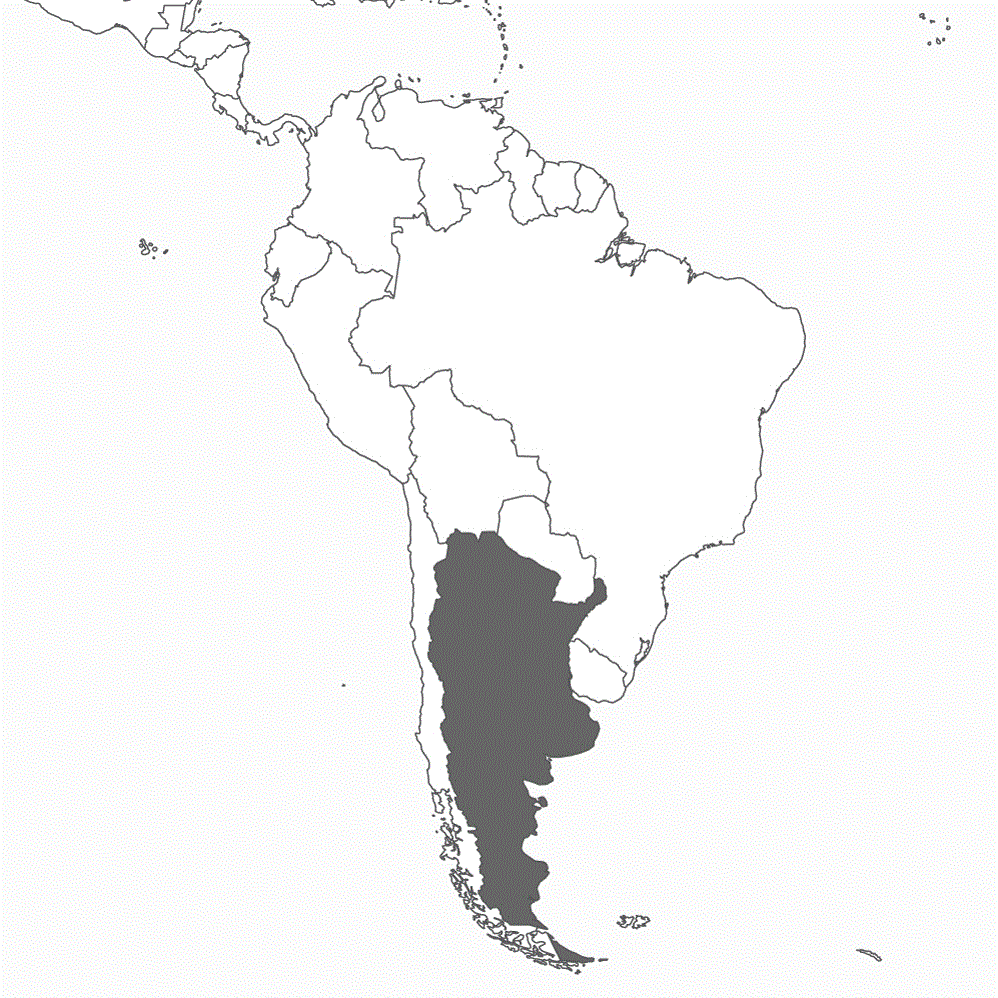 ---