Crime Scene Baltic Sea
Nord Stream attacks: Pressure mounts on German government to disclose investigation findings. US media and European government officials doubt Russian involvement.
BERLIN/MOSCOW (Own report) – Pressure is mounting on the German government to disclose preliminary findings of the investigation into the Nord Stream attack, since alleged Russian responsibility, widely suggested by Western politicians and media, is now being put into question by leading US media. They are also basing themselves on assessments made by European government officials, according to whom, there is no evidence indicating Russian perpetrators, since Moscow must have every interest in the pipeline's continued existence. German media recently quoted unnamed "individuals in the German government" as saying that Ukrainian or Polish involvement should at least be taken into consideration. As a possible reason for Western involvement, US media cite Russian speculations that European countries could again be compelled to purchase Russian pipeline gas in case of a probable serious gas shortage next winter. It is still unclear, why Swedish combat ships were in the vicinity of the crime scenes shortly before the attacks.
No Evidence of Russia
Three months after the attacks on the Nord Stream 1 and 2 gas pipelines, Western government officials have, for the first time, publicly rejected allegations of a Russian responsibility for the sabotage. Just prior to the Christmas holidays, the Washington Post reported that "numerous" government officials suggested "off the record" that Moscow had nothing to do with the attacks. The newspaper quotes one European official as saying "there is no evidence at this point that Russia was behind the sabotage." This assessment is based on talks with 23 diplomatic and intelligence sources.[1] One Western official was even quoted saying, "the rationale that it was Russia never made sense to me." According to the Washington Post, the skepticism that is now becoming public is based not only on the fact that no evidence was found at the crime scenes pointing to Russian perpetrators, but also on the fact that the normally extensive US interception of Russian communications has so far produced no evidence of Russian complicity. This is quite unusual.
High Repair Costs
A few days later, the New York Times followed suit. The journal wrote that the Nord Stream AG, which operates the Nord Stream 1 pipeline, has begun to assess the reparations of the pipeline, according to a person with detailed knowledge of the operations.[2] Moscow had previously not confirmed such plans, but also had not refuted them. Deputy Prime Minister of the Russian Federation, Alexander Novak, announced in an interview with the news agency Tass, that specialists classify repairs as "technically feasible." However, it remains unclear how much it will cost.[3] According to the New York Times, estimates range around US $500 million. The journal points out that it does not really make sense why, if Russia bombed its own pipelines, it would begin the expensive work of repairing them. This is even more the case, given the fact that Moscow must still pay transit fees for the overland pipeline gas deliveries – to its wartime adversary, Ukraine.[4] In addition, Moscow can no longer use possible gas deliveries via the Nord Stream pipelines as a lure.
Europe's Natural Gas Gap
In fact, its use would be in Russia's interests. According to the latest forecasts of the International Energy Agency (IEA), the countries of Europe will be facing a supply gap of around 30 – 60 billion m³ of natural gas next year or next winter. Where this is supposed to come from is completely unclear.[5] This could be covered by the Nord Stream 1 pipeline, with its annual conveyance capacity of approx. 55 billion m³. The New York Times now quotes a leading Gazprom executive saying "Wait for one cold winter, and they will beg for our gas."[6] The attacks have now eliminated the possibility of resorting to the Nord Stream pipelines in the case of an emergency. In addition, industry experts consider it quite possible that European countries will again import large quantities of Russian pipeline gas in the future. As the Bloomberg news agency reports, an industry gathering organized by the Oxford Institute for Energy Studies in early December, polled only 40% of those present believed that Europe's renunciation of Russian gas would be permanent. Another 40% believed the contrary.[7] The reason: without cheap gas the key branches of European industries could not survive.
Sanctions Activated
If repairing the Nord Stream 1 pipeline would, at least, make it possible, theoretically, to resume supply, Canada had doused those considerations in late 2022. It reactivated sanctions, that specifically prevent returning to Russia a Siemens turbine needed for the Nord Stream 1 pipeline to function, which had been overhauled in Montréal, Canada.[8] This increased the efforts for repairing the gas pipeline. If Ottawa had not had the pipeline's eventual repair in mind, reactivating sanctions on an already destroyed pipeline would have made little sense.
"Present a plausible narrative"
US media is not alone in considering Russia's involvement highly unlikely. It was reported that even "individuals in Berlin's government establishment," are "asking questions off the record (...), that could cause headaches in NATO." Didn't "Ukraine and Poland strongly insist that Germany renounce on the Nord Stream pipelines?"[9] A high-ranking unnamed military expert, on the other hand, was quoted making the statement that one "would not want to imagine what would happen, if at some time, in the middle of a war, it would be exposed that a NATO country had participated in the bombing of the controversial pipeline or had known of plans to do so, without having prevented it."[10] With this in mind, the parliamentarian, Roderich Kiesewetter (CDU), Deputy Chair of the Parliamentary Control Committee, is now urging that the preliminary findings of the investigations be disclosed, "because wild speculation in this murky situation is not without risks."[11] The Chair of the Parliamentary Control Committee, Konstantin von Notz (Green Party), is also calling on the German government to "create transparence or, at least, to present a plausible narrative concerning what had happened on September 26."
With Transponders Switched Off
The matter had been made more complicated by Sweden's excessive secrecy. Its officials, according to reports, are not even informing NATO partner countries of their investigation findings. Not least among the mysteries surrounding the attacks on the pipelines, is the origins of the two large ships that, according to research by the magazine "Wired," appeared in the vicinity of the crime scenes a few days immediately prior to the attacks, with their transponders switched off.[12] It is striking that no one to date has presented evidence supporting the allegation that these had been Russian ships. The ships' sizes and the intensity of NATO's surveillance in the Baltic Sea make ignorance of maritime happenings in the vicinity around of the strategically significant island of Bornholm appear particularly unlikely. Of course, it is known that Swedish Naval combat ships had also been near the crime scenes shortly before the attacks. The Swedish Navy has even admitted to this, giving unspecified maritime surveillance measures as their justification.[13] It is not known whether, in such cases, transponders are usually switched off.
[1] Shane Harris, John Hudson, Missy Ryan, Michael Birnbaum: No conclusive evidence Russia is behind Nord Stream attack. washingtonpost.com 21.12.2022.
[2] Rebecca R. Ruiz, Justin Scheck: In Nord Stream Mystery, Baltic Seabed Provides a Nearly Ideal Crime Scene. nytimes.com 26.12.2022.
[3] Michael Maier: Nord Stream: Repariert Russland heimlich die Pipeline? berliner-zeitung.de 02.01.2023.
[4] Rebecca R. Ruiz, Justin Scheck: In Nord Stream Mystery, Baltic Seabed Provides a Nearly Ideal Crime Scene. nytimes.com 26.12.2022.
[5] See also Die Erdgaslücke.
[6] Rebecca R. Ruiz, Justin Scheck: In Nord Stream Mystery, Baltic Seabed Provides a Nearly Ideal Crime Scene. nytimes.com 26.12.2022.
[7] Javier Blas: Can Europe's Energy Bridge to Russia Ever Be Rebuilt? bloomberg.com 12.12.2022.
[8] Darren Major: Ottawa revokes sanctions waiver on Nord Stream gas turbines. cbc.ca 14.12.2022.
[9], [10] Daniel Goffart: Erst bombardieren, dann reparieren? wiwo.de 01.01.2023.
[11] Christopher Ziedler: 100 Tage nach den Gaslecks: Rätselraten um die Nord-Stream-Sabotage geht weiter. tagesspiegel.de 03.01.2023.
[12] 'Dark Ships' Emerge From the Shadows of the Nord Stream Mystery. wired.co.uk 11.11.2022.
[13] Svenska marinens fartygsrörelser I området: "Inte en slump". svt.se 03.10.2022.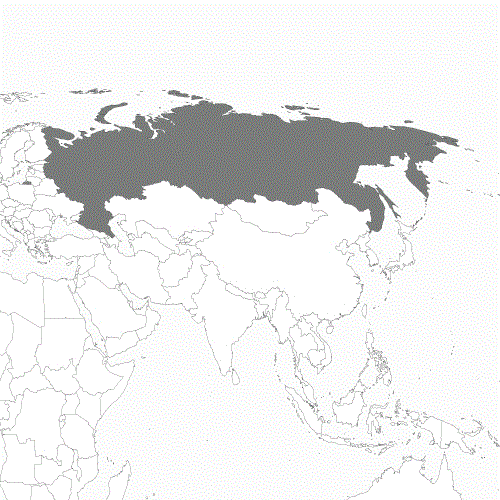 ---