Patriots for Poland
Berlin will deploy Patriot air defense systems in Poland, de facto thereby integrating that country into the European air defense initiative, which Warsaw, so far, has shunned.
WARSAW/BERLIN (Own report) – Berlin prevailed against Warsaw's opposition and will, at last, deploy Patriot air defense systems in Poland. This was confirmed by the defense ministers of both countries. Only details of the deployment must still be agreed on. German air defense units would thus be deployed in a second EU member country – besides Slovakia. This is in line with Berlin's efforts to establish the European Sky Shield Initiative (ESSI) under German leadership, in which Poland refused to participate because, until now, it has been organizing its air defense in close cooperation with the United States, on which it is militarily oriented. With US assistance, Poland seeks to create "the most powerful ground forces in Europe," according to Defense Minister Mariusz Błaszczak. "Poland has become our most important partner in continental Europe," a senior US Army official confirms. With the deployment of the Patriot systems, Berlin is not formally, but de facto, integrating Poland into ESSI. Two of its three systems are Germany-produced – in the future the US patriot system also.
At First Accepted, Then Rejected
Already shortly after the Ukrainian air defense missile struck the Polish town of Przewodów on November 15,[1] the German government had offered its Polish counterpart to deploy Patriot air defense missiles from the Bundeswehr. The proposal included the combat equipment, plus German personnel. Poland's Defense Minister Mariusz Błaszczak initially accepted the offer – with the pointed remark that he was counting on Germany's speedy presentation of the details."[2] Germany is not really known for "speedy" proceedings. But shortly thereafter Warsaw retracted its approval – coupled with the recommendation of rather deploying the Patriot missiles in western Ukraine. Stationing a German air defense system plus personnel in Ukraine would constitute Germany's entry into the war. Berlin rejected the proposition. Reluctance to have German troops deployed on Polish territory is cited as one of the reasons for Poland's temporary rejection. It was suggested that with this move, the ruling party PiS (Prawo i Sprawiedliwość) could score points, particularly with older Poles, whose memories of German atrocities in World War II are still very present.
Oriented on the USA
A second reason for the temporary rejection – as well as the possible reason for Germany's offer of stationing Patriots – is the fact that Poland is orienting itself primarily on the United States, not only militarily. For example, the United States leads the battle group in Poland and deploys approximately 10,000 US personnel on a rotational basis in this and other contexts, in that country.[3] In April, after talks in Washington, Defense Minister Blaszczak said Poland planned to increase purchases of US military equipment. He said that Poland especially needed additional Patriot missile defense systems.[4] Built around the Patriots, Poland is setting up, with US assistance, its own defense system named "Wisła." Already soon after Russia's intervention in Ukraine, Warsaw asked Washington to redeploy two American Patriot systems from West Germany to Poland, as a stop-gap measure. According to reports, Washington complied.[5] At the same time, Poland is the only country on NATO's eastern flank that is not participating in the European Sky Shield Initiative (ESSI), a European air defense system being set up under German leadership.[6]
"The Most Powerful Ground Forces in Europe"
The close Polish US-American cooperation is linked to Poland's very rapid militarization. Warsaw had announced its intention to increase its military budget from its current 2.4 percent of its economic output, initially to 3, then to 5 percent. Polish Defense Minister Błaszczak pledged in July that, in the future, his country will have "the most powerful ground forces in Europe." Poland already has more tanks and howitzers than Germany and will also increase its number of troops. Currently, at around 150,000 they are less than the number of soldiers in the Bundeswehr, however, they are to be increased to 300,000 troops by 2035.[7] In addition, Warsaw is upgrading on a massive scale. For example, in the spring, Poland signed a deal for 250 Abrams tanks from the US for €4.9 billion. Back in 2020, Warsaw signed a $4.6 billion deal for 32 F-35 fighters. In the meantime, it has ordered other combat equipment – tanks, howitzers, light attack aircraft, rocket launchers – for between $10 billion-$12 billion in South Korea. "Poland has become our most important partner in continental Europe," a senior US Army official was quoted to have said. From the US perspective, Germany does not upgrade quickly enough and will, therefore, remain a logistical hub for the eastern buildup.
In Slovakia and in Poland
After its temporary refusal, the government in Warsaw has now approved the stationing of German Patriot air defense systems on Polish sovereign territory. For Berlin, this offers the favorable possibility of integrating Poland – even indirectly, at least for a while, against the will of its government– into Germany's attempts to establish a uniform European air defense system. The Patriot batteries, Berlin wants to deploy, are elements of NATO'S air defenses. They are currently assigned to the NATO Response Force (NRF) or the Very High Readiness Joint Task Force (VJTF).[8] Next year, the VJTF will be under Bundeswehr command. The Bundeswehr has already stationed two Patriot air defense squadrons in Poland's southwest-neighboring Slovakia. As recently confirmed by Defense Minister Christine Lambrecht, their presence in the town of Sliač has been extended until, at least, the end of 2023, "possibly even longer."[9] This would mean that while the European ESSI air defense initiative is taking shape under Berlin's command, the Bundeswehr would already be operating in two countries on NATO's eastern flank, with its own anti-aircraft systems.
Made In Germany
It is already becoming apparent that Berlin's air defense efforts will be economically profitable for Germany's arms industry. According to recent information, only one of the three planned defense systems – the Israeli System Arrow 3 – is not produced in Germany. A second of the three systems – IRIS T SLM – is produced by Diehl Defense in Überlingen on Lake Constance, and the third, the US Patriot system, will also be produced in Germany in the future. Recently, the US arms concern, Raytheon, concluded a deal to this effect, with the German missile producer MBDA in Schrobenhausen, (situated between Augsburg and Ingolstadt). Until now MBDA had been restricted to maintenance of the Patriot system. Now, however, the company has agreed on a roadmap with Raytheon for setting up its own production of the Patriot.[10] Thus, for the first time, the GEM-T model of the Patriot, which can destroy planes, ballistic as well as cruise missiles, will be produced outside the United States. MBDA could thus become the Patriot supplier for the Bundeswehr as well as for other European armed forces participating in the ESSI – under German command.
[1] See also The Przewodów Missile.
[2] Deutschland bietet Polen Abwehrsystem an. tagesschau.de 21.11.2022.
[3] US Security Cooperation With Poland. state.gov 31.10.2022.
[4] Poland will step up arms purchases from US, minister announces. thefirstnews.com 22.04.2022.
[5] USA verlegen "Patriot"-Raketen nach Polen. tagesschau.de 10.03.2022.
[6] See also Power Struggles Behind the Front.
[7] Matthew Karnitschnig, Wojciech Kość: Meet Europe's coming military superpower: Poland. politico.eu 21.11.2022.
[8] Thomas Wiegold: Einigung zwischen Polen und Deutschland über Patriot-Stationierung (mit Personal). augengeradeaus.net 07.12.2022.
[9] Deutschland bietet Polen Abwehrsystem an. tagesschau.de 21.11.2022.
[10] Raytheon will "Patriot" in Deutschland fertigen. handelsblatt.com 01.12.2022.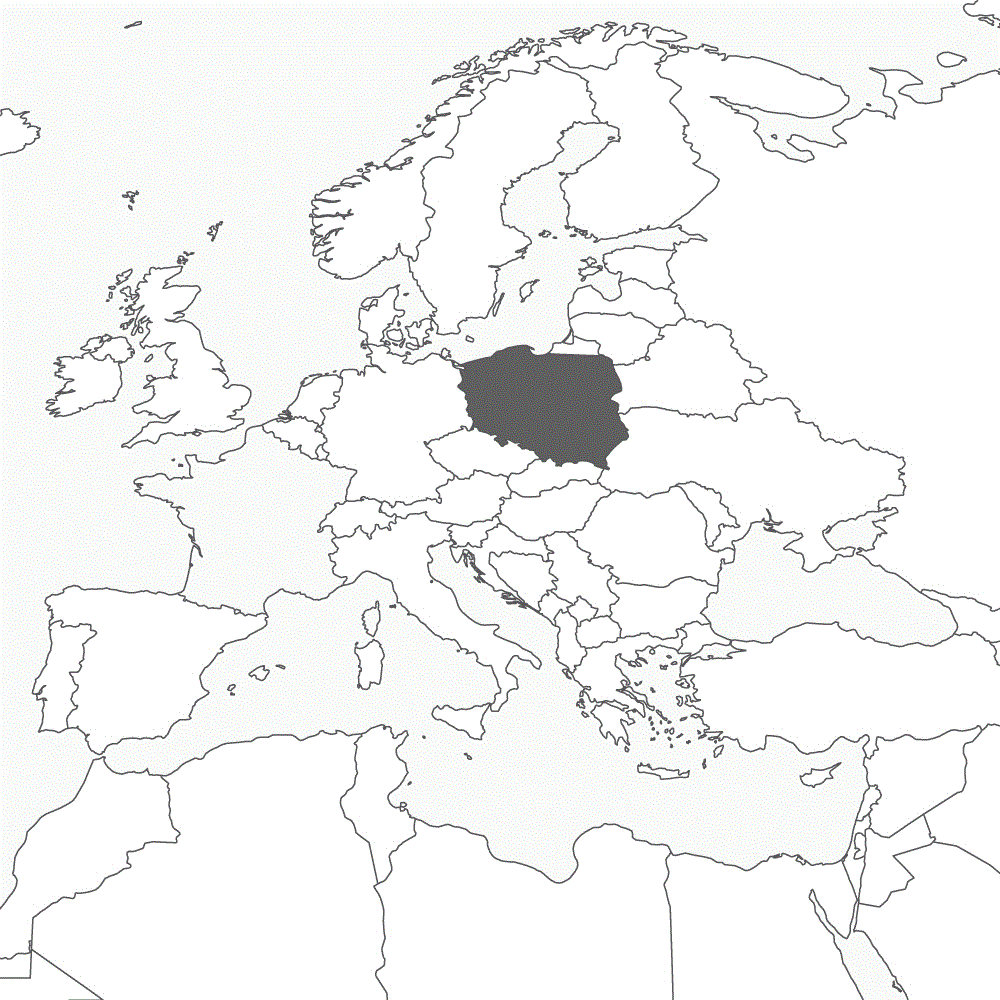 ---