The Lithium Gap
Germany depends on China for Lithium supply, a vital raw material for the energy transition. In Bolivia, a Russian rather than a German company, may obtain access to Lithium.
BERLIN (Own report) – Germany and the EU depend on Chinese companies for access to Lithium, one of the most important raw materials for the energy transition. Chinese companies dominate the global lithium sector – not only in mining, but also in processing and battery production. For the US to catch up to China in the lithium sector, it could take decades and at least US $175 billion in investments, according to estimates. The required investment would be no less for Germany and the EU. This is all the more significant, because experts are predicting a serious shortage of lithium in the years to come. Chinese producers would be at an advantage over their European competitors in the production of electric cars, whose batteries consume the bulk of the lithium being mined globally. Experts already expect that, in the foreseeable future, Chinese electric car manufacturers will conquer the cheaper segment of the European market, which European car manufacturers neglect. One of Germany's flagship sectors would thus come under pressure on the domestic market.
Lithium is Becoming Scarce
Lithium, one of the most important raw materials for the energy transition cannot be mined in sufficient quantities in the coming years. This could retard the transition to electric cars, predicts a recent analysis of the Federal Agency for Geological Studies and Natural Resources (BGR). Thus, the demand for lithium – indispensable for the production of lithium-ion batteries – will increase to between 316,000 and 550,000 metric tons per year by 2030, depending on the scenario. In 2021, 93,000 tons were being produced globally. Lithium mining has long been pursued at a rapid pace in several countries, however, a BGR expert warns that "even if all the projects currently planned or under construction would be implemented on schedule" – which is unlikely – and even "if we expect a medium growth demand," we "will not have enough lithium to satisfy the global demand by 2030."[1] Again: depending on the scenario, the "lithium-gap" is estimated to be at around 90,000 to 300,000 tons per year. This would not only retard the energy transition in street traffic, it would also make it significantly more expensive. Due to the growing scarcity, the price of lithium carbonate has already risen sevenfold since January 2021.
The Raw Material and the Putsch
The German government is thus seeking to secure direct access to relevant lithium deposits for German companies. According to reports, a delegation of the German Ministry of Economics had visited Chile already in June to initiate favorable business deals. Chile is currently the world's second largest lithium producer following Australia.[2] Initially, Berlin also had its sights set on Bolivia's lithium reserves, which are possibly the largest in the world. In late 2018, the German company ACI Systems, with strong support from the German government, succeeded in concluding a joint venture with the state-owned Bolivian YLB (Yacimientos de Litio Bolivianos, "Bolivian Lithium Deposits") to engage in mining in this Andean nation. However, in the fall of 2019, this project fell victim to the massively escalating political upheavals, which culminated in a putsch in November 2019. Also, in view of the lithium project, Berlin subsequently supported the putschists, who would have had the opportunity to relaunch the ACI Systems and YLB's lithium project (german-foreign-policy.com reported.[3]) But the plan failed.
Opportunities for Russia
After the electoral victory of today's President Luis Arce over the October 2020 putschists, Berlin has tried again with the new government, also to no avail. ACI Systems is fighting with the Bolivian government in court but has no chance of significant success. La Paz has launched a call for bidders to bring one or more leading international companies, with greater experience in lithium mining – which ACI Systems lacks – into Bolivia, to raise the country's standing up to among the world's major Lithium suppliers. Until now, Bolivia plays no significant role in extraction, in spite of its enormous lithium deposits. The government has already reached a pre-selection. Six companies are still in the running: Lilac Solutions from the USA, supported by BMW, among others; four companies from China, and Russia's Uranium One.[4] Uranium One belongs to the state-owned Rosatom Group. Recently, it was heard that the Arce government favors cooperation with Uranium One, while at the same time, word has it that La Paz is considering awarding the contract to several companies, to avoid dependence on a single company. A decision is expected soon.
China Dominates
China already has dominant influence in the global Lithium industry. Six of the 10 biggest EV (electrical vehicles) battery producers are based in the People's Republic – one of them, CATL, makes three out of every ten EV batteries globally.[5] There will be 13 new giga factories in the United States by 2025, joined by an additional 35 in Europe by 2035, that is, if everything goes according to plan. If this does happen, there's an important piece still missing between mining lithium and manufacturing. It is reported that China is the only country that can take lithium from raw material through to finished batteries without having to rely on imported chemicals or components and controls at least two-thirds of the world's lithium processing capacity. It is estimated that it could take decades and US $175 billion for the US to catch up to China.[6] Chinese mining companies also have stakes in lithium producers throughout the world. Tianqi Lithium also owns stakes in Greenbushes, Australia's biggest lithium mine and in SQM, Chile's biggest mining company.
Battle for the Domestic Market
If there are major shortages of lithium, Chinese companies will have a "massive advantage over their European or US competitors," given their dominant position in the lithium industry, explains Andrew Barron, an expert on the environment at Swansea University.[7] From the perspective of the German automotive industry that weighs heavily. Already, Chinese manufacturers of electric cars are catching up on the European market. Nio, for example, one of China's most popular trademarks, has already begun to sell its models in Scandinavia and is preparing sales in Germany by the end of the year. At the moment, Audi is attempting to force Nio out of the market with lawsuits alleging trademark violations – a plan that German experts criticize. These measures will make Audi unpopular in China and thereby on one of the world's most important sales markets, warned, for example, Ferdinand Dudenhöffer at the Center Automotive Research (CAR) in Duisburg.[8] The Audi lawsuits against Nio are therefore "counterproductive."
Low-Priced Models as an Opportunity
Experts in the industry assume that Chinese EV manufacturers will be able to conquer the European market for low-priced vehicles. The US magazine Forbes, for example, notes that currently, mainly expensive models are being produced in Europe, as a consequence of the fact that EU regulations have been designed to help local manufacturers sell high-end, high-profit models (German, in particular). This creates a large gap between the budget end of the market, that Chinese companies can produce much better than Europeans. They not only have the advantage of lower wages, but also enormous advantages for mass production thanks to the gigantic Chinese market.[9] Therefore, it can be assumed that Chinese manufacturers of budget models will succeed in gaining a foothold in Europe with cheaper electric cars, despite the tariffs on imports into the EU. If snags in the supply of lithium occur, Chinese manufacturers would have the additional advantage of China's domination of the global lithium sector.
[1], [2] Kathrin Witsch, Jakob Blume, Alexander Busch, Stefan Menzel: Der Elektroauto-Boom droht auszubleiben: "Es ist einfach nicht genug Lithium da". handelsblatt.com 01.07.2022.
[3] See also Lithium and the Putsch.
[4] Tobias Käufer: Berlins geplatzter Lithium-Traum. zdf.de 18.06.2022.
[5], [6], [7] Amit Katwala: The World Can't Wean Itself Off Chinese Lithium. wired.co.uk 30.06.2022.
[8] Stefan Menzel: Streit um Markenrechte: Audi verklagt chinesischen Newcomer Nio. handelsblatt.com 16.06.2022.
[9] Neil Winton: China's Assault On European Electric Car Market Gathers Momentum. forbes.com 05.07.2022.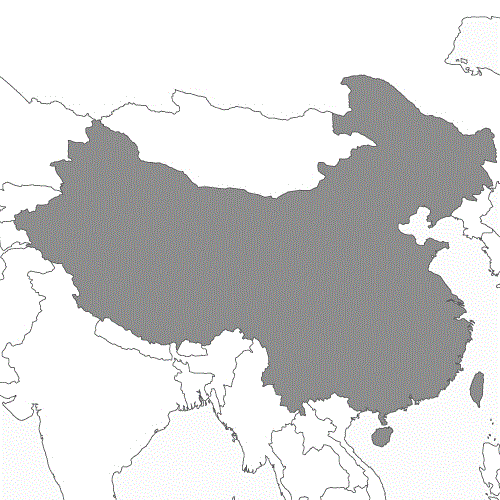 ---