The West Against the Rest
Chaired by Germany, G7-summit is to prepare new measures in the economic war against Russia. Expanding BRICS alliance is forming counterweight.
ELMAU/BEIJING (Own report) – Chaired by Germany, the G7-summit, which will begin on Sunday in Elmau (Germany) plans to prepare new measures in the West's economic war against Russia. According to these plans, Washington is seeking to reach an agreement on projects, which would facilitate lowering the price of oil, at Russia's expense. The high price of gasoline can impact the chances of the party of the US president in the midterm elections in November. In addition, the G7 is seeking to woo five states, invited as guests to Elmau, into joining the anti-Russia sanctions, which are still supported by only a quarter of all countries worldwide. The invited guests include Senegal and Indonesia, which are publicly calling for lifting the sanctions. India and South Africa, both members of the BRICS alliance, will also be present, as well as Argentina which is planning to join that alliance. BRICS, of which Russia is a member, criticized the sanctions policy and positioned itself as a counterweight to the West at its summit yesterday.
Economic NATO
The discussion about the G7's joint economic measures will have a high priority at the summit in Elmau. Just recently, British Foreign Secretary Liz Truss called the G7 "an economic NATO," which should "collectively defend our prosperity."[1] In this spirit, the seven heads of states and governments will particularly address the energy supply, which is in trouble due to the West's economic war against Russia. Europe is possibly facing a serious lack of natural gas, which could also cause severe damage to Germany's industry.[2] Gasoline prices have already reached a record high in the USA, which will negatively impact even more, the already dim chances the president's party has in November's midterm elections. Washington fears that the most recent round of EU sanctions, including an EU ban on insuring Russian oil cargoes could soon lead to sharp price increases. It plans to use the G7 summit to push for alternatives such as price caps and tariffs on Russian oil.[3] The proposals are controversial, not least because it remains unclear how they are supposed work or lead to actual reductions in prices.
Only a Quarter of all Nations
The German government, which chairs this year's G7, also attaches great importance to trying to break through the West's isolation on the question of sanctions against Russia. There is still "less than a quarter of the UN members" participating in the sanctions measures, noted the Berlin-based German Institute for International and Security Affairs (SWP), at the beginning of the week.[4] Berlin has invited the heads of states and governments of 5 guest countries to Elmau, to attempt to draw them firmly over to the G7's side in the power struggle against Moscow. It "cannot be in our interests," according to government circles in the runup to the meeting, that "the West, in its narrow definition, is positioned up against the rest of the world." For example, India was invited, which has massively increased its Russian oil imports since the beginning of the war, and is planning to intensify Indian-Russian economic relations. Persistent efforts by western powers, to convince New Delhi otherwise, have until now been ineffective. (german-foreign-policy.com reported.[5]) Berlin has also invited South Africa and Senegal to come to Elmau. Senegal's President Macky Sall announced during Chancellor Olaf Scholz' visit to Dakar in late May that, as Chair of the African Union, instead of isolating Russia, he was going to Sochi for talks with his counterpart, Vladimir Putin.[6]
On the Way to Russia
Following those talks, rather than joining western sanctions, Sall called for lifting them, because they impede Russia's export of grain and fertilizers, thereby globally endangering food supply.[7] Last weekend, he reiterated his demand.[8] Indonesia, the fourth G7 country in Elmau, has also joined that demand and called for the punitive measures to be eased.[9] North America and Europe's widespread allegation that the sanctions are not directly targeting grain and fertilizer, therefore they are not obstacles to food supply, is misleading: they affect Russia's financial as well as its transportation sectors and thus are also obstacles to food exports. It is not clear, whether Indonesia's President Joko Widodo will officially make an appeal during the G7 meeting for the sanctions to be lifted or merely eased. What is clear, on the other hand, is that following the meeting, he will visit Russia for talks with President Putin. Over the past few weeks and months, the G7 has already placed him, as current G20 Chair, under heavy pressure to disinvite Russia from Bali's G20 summit in November. Until now, to no avail.
The New South
Argentina, on the other hand, the fifth country that the German government invited to Elmau, to win it over to the G7's side in the power struggle against Russia, is currently reorienting, according to an appraisal by Jorge Heine, a former Chilian diplomat, who teaches today at Boston University. "Argentina sees its future not in Old Europe or the North Atlantic, but in the New South," explains Heine, which, has its "core in the Asia-Pacific" region and is embodied in the BRICS organization.[10] The BRICS alliance is a coalition of Brazil, Russia, India, China and South Africa, which was founded around one and a half decades ago. It held its 14th summit meeting yesterday. It opposes the West's and the G7's attempts to reinforce their global domination; for example, it has founded the New Development Bank (NDB), conceived as a counterweight to the World Bank and the IMF. The BRICS alliance has recently suffered under hefty disputes, particularly between India and China, however, it has now banded together more closely under the impact of the West's economic war against Russia. Currently, an initial expansion of BRICS is being discussed. Argentina would like to join the alliance.
"Breaking Western Hegemony"
Already in May, Argentina had participated in the BRICS-Plus-Format meeting, which was held at the level of foreign ministers, where a group of non-member nations had been invited, to expand BRICS' network of relations. Alongside Argentina, among the current G7 guests are Senegal and Indonesia, as well as Nigeria, Egypt, Saudi Arabia and the United Arab Emirates, Kazakhstan and Thailand. The BRICS alliance represents around two-fifths of the world's population and has reached a fourth of the world's economic output. It is slowly but steadily approaching the output of the G7. Any expansion of BRICS would speed up the process. More BRICS-Plus-Format meetings are planned for today, Friday. Yesterday, China's President Xi Jingping, whose government is hosting the summit in video format, called for "rejecting the cold war mentality and the block confrontation" and not creating a "small clique around hegemonic projects" – a clear rejection of the West's current policy, such as can also be observed in the upcoming G7 Summit. Xi particularly stressed opposition also to the western policy of sanctions.[11] Open appeals to finally "break the West's hegemony" were made, yesterday, in India.[12]
[1] The return of geopolitics: Foreign Secretary's Mansion House speech at the Lord Mayor's 2022 Easter Banquet. gov.uk 27.04.2022.
[2] See also Der Erdgaspoker der EU (V).
[3] James Politi, Felicia Schwartz: G7 leaders to debate ways to stabilise global energy markets. ft.com 23.06.2022.
[4] Lars Brozus: Zusammenhalt, Reformen und vorausschauende Politik: Die Aufgaben der G7. swp-berlin.org 20.06.2022.
[5] See also Isolate Russia (III) and "Russland isolieren" (IV).
[6] See also The African Union's Travel Mandate.
[7] Senegal's Macky Sall appeals to West to ease sanctions on Russia. france24.com 03.06.2022.
[8] Giorgio Leali: African Union chief urges EU to ease food payments to Russia. politico.eu 19.06.2022.
[9] Emma Connors: Indonesia backs sanctions relief as food crisis deepens. afr.com 22.06.2022.
[10] Fermín Koop: Argentina looks to join BRICS with China and Brazil's support. dialogochino.net 15.06.2022.
[11] Chinese President Xi Jinping asks BRICS to jointly safeguard world peace; attacks US, EU military alliances. economictimes.indiatimes.com 23.06.2022.
[12] Mohammed Saqib: BRICS summit needs to focus on breaking Western hegemony. indianexpress.com 23.06.2022.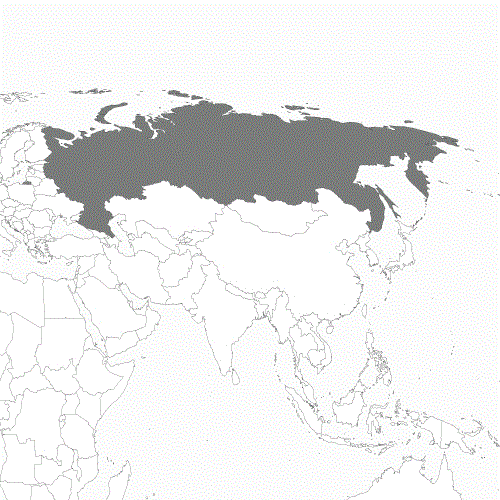 ---