Earthquakes rather than Russian Gas
Power struggle against Russia leads to long-term higher natural gas prices. Germany prevents the shutdown of natural gas field in the Netherlands in spite of the risk of earthquakes.
BERLIN/WASHINGTON/THE HAGUE (Own report) – The power struggle that the West is waging against Russia is provoking a long-term hike in natural gas prices in Germany as well as a tendency toward unreliable supplies. This results from the German government's plans to rely more on liquefied gas imports in the future. Liquefied gas is more expensive than pipeline gas, and is also more unreliable, in the current situation. Liquefied gas tankers can be diverted to another destination at any time, if higher prices can be obtained. In addition, liquefied gas is "nearly as harmful to the climate as coal," an expert at Germany's Federal Environment Agency explains. Industry representatives confirm that the Nord Stream 2 pipeline will still not be commissioned, even though it could remedy Germany's current gas shortage, which is taking on serious proportions. Gas is more expensive than ever. Germany's gas storage facilities' levels are lower than they have ever been at this time of the year. The supply would collapse, if there were a cold spell for only a week. Berlin is insisting on importing gas from Groningen – preventing the shutdown of that gas field in spite of the risk of earthquakes.
More Expensive than Ever
Hans-Wilhelm Schiffer, an expert on energy at the Studies Committee of London's World Energy Council, and who also works for that organization in Germany, recently presented precise data illustrating how last year's high costs of gas will cause Germany's costs of energy to increase. This data shows that the costs of energy from January to November 2021 skyrocketed by 55 percent, in comparison to the same period of the previous year reaching a price of €58.7 billion.[1] The month of December, in which the prices again significantly rose, is not included in these costs. The fact that this hike is essentially due to the development of gas prices, is shown by the fact that in the first eleven months of 2021, around €23.1 billion were paid for net imports of gas – twice as much as in the same period of the previous year. Because of the hike in the costs of energy, the German government finds it necessary to provide low-income households with a heating subsidy,[2] which has been criticized as insufficient.
In Shorter Supply than Ever
Alongside the hike in the prices, gas is now in short supply. At the end of January, the level of gas in the storage facilities had fallen below the critical 40 percent mark, lower than ever, for this time of the year. According to an expertise commissioned in 2015 by Germany's Ministry of Economy, 40 percent would be necessary to cover the eventuality of a one-week cold spell.[3] In the – unlikely – event that at the end of the 2021-22 winter, a 30-day cold spell should occur, the storage facilities would need to contain 50 percent, to accommodate Germany's gas supply. Media have begun preparing public opinion for the eventuality that gas reserves prove insufficient. According to the official "Crisis Prevention Gas" guidelines, those company clients, who have agreed to an interruption in their gas supply, in return for compensation in special clauses, will be the first to have their supply discontinued.[4] Attempts must then be made to import additional gas from neighboring countries. The next step would be to successively shut down gas-driven power stations, which would seriously impair Germany's supply of electricity. Then, private households would also be shut off from their gas supply.
Nord Stream 2: "Helpful"
The high costs of natural gas and its shortage are increasingly due to Berlin and the West's struggle for hegemony, which, in their attempts to gain dominance over eastern and southeastern Europe, are attacking Russia with growing aggressiveness. This is why, for example, the Nord Stream 2 pipeline has not gone into service, following years of delays due to sanctions, the process of approval is now being held up by Germany's Federal Network Agency. From within the energy industry, it is reported that Nord Stream 2 could contribute toward alleviating the gas shortage. The pipeline is "helpful in terms of the energy industry," says Eon Board Chair, Leonard Birnbaum.[5] Federal Network Agency President, Jochen Homan, has in fact confirmed this week that a decision on the pipeline's approval can be expected, at the earliest, in the summer. This means that it is unavailable for counteracting the current gas shortage, or to increase supply, to lower prices.
LNG: "Almost as Detrimental to the Climate as Coal"
As the situation stands, the German government's efforts to introduce more liquefied natural gas (LNG) in the future, will lead, in the long run, to a significant increase in natural gas prices. In the Bundestag recently, Germany's Minister of the Economy, Robert Habeck announced that Berlin would support the construction of two LNG terminals, in Brunsbüttel and in Stade, facilitating the reduction of the import of Russian gas. However, LNG is significantly more expensive than pipeline gas. Eon Chair Birnbaum noted this week, "if the price is supposed to drop, more pipeline gas must come to Europe."[6] In addition, last year, the delivery of LNG proved to be highly unreliable. Whereas, Russian gas has always flowed to Germany in accordance with the contract, LNG import deliveries have failed to arrive, due to higher prices paid in Eastern Asia. (german-foreign-policy.com reported.[7]) Besides, liquefied gas is significantly more polluting than pipeline gas, due to it having to be cooled in a complicated process and transported by ship over long distances. If one adds all these emissions together, it would be "nearly as detrimental to the climate as coal," reported an expert of the Federal Environment Agency.[8] Besides, the USA would be the EU's most important LNG supplier, with its infamous fracking gas, infamous because of the environmental damage fracking causes.
Earthquake Risk
Currently, Berlin's efforts to acquire non-Russian sources of natural gas, are generating serious disputes with The Netherlands. For quite some time, Germany has been importing from the huge natural gas field near Groningen. In the middle of the year, the government in Because there is a growing frequency of seismic events, caused by the decades of gas extraction, The Haag announced its intentions to discontinue the extraction near Groningen. This, however, is now being impeded, because Germany insists on a continuation of the supply – even requires a significantly greater supply of gas from Groningen than before. According to information from the industry, GasTerra, the Dutch gas supplier, is contractually obligated to fulfill Germany's demand. In Groningen, therefore, rather than a shutdown of the extraction, its expansion is imminent – and therefore, also an increased risk of earthquakes.[9] Already in mid-January, local protests were voiced, admittedly, so far, without success.
[1] Klaus Stratmann: Deutschlands Energierechnung steigt deutlich – bei weiter hoher Abhängigkeit von Russland. handelsblatt.com 27.01.2022.
[2] Ein bisschen Wärme. Frankfurter Allgemeine Zeitung 03.02.2022.
[3], [4] Klaus Stratmann: Gasvorräte unter der kritischen Grenze. handelsblatt.com 03.02.2022.
[5] Eon-Chef Birnbaum: "Wir brauchen russisches Gas" – Nord Stream 2 "energiewirtschaftlich hilfreich". rnd.de 01.02.2022.
[6] Eon-Chef Birnbaum: "Wir brauchen russisches Gas" – Nord Stream 2 "energiewirtschaftlich hilfreich". rnd.de 01.02.2022.
[7] See also Pipeline Blockade during the Natural Gas Crisis.
[8] Marcus Theurer: Flüssig-Erdgas für Deutschland. Frankfurter Allgemeine Sonntagszeitung 30.01.2022.
[9] Lukas Kotkamp: The Netherlands' earthshaking gas deal with Germany. politico.eu 27.01.2022.
[10] Gerrit Hoekman: "Schlag ins Gesicht der Groninger". junge Welt 14.01.2022.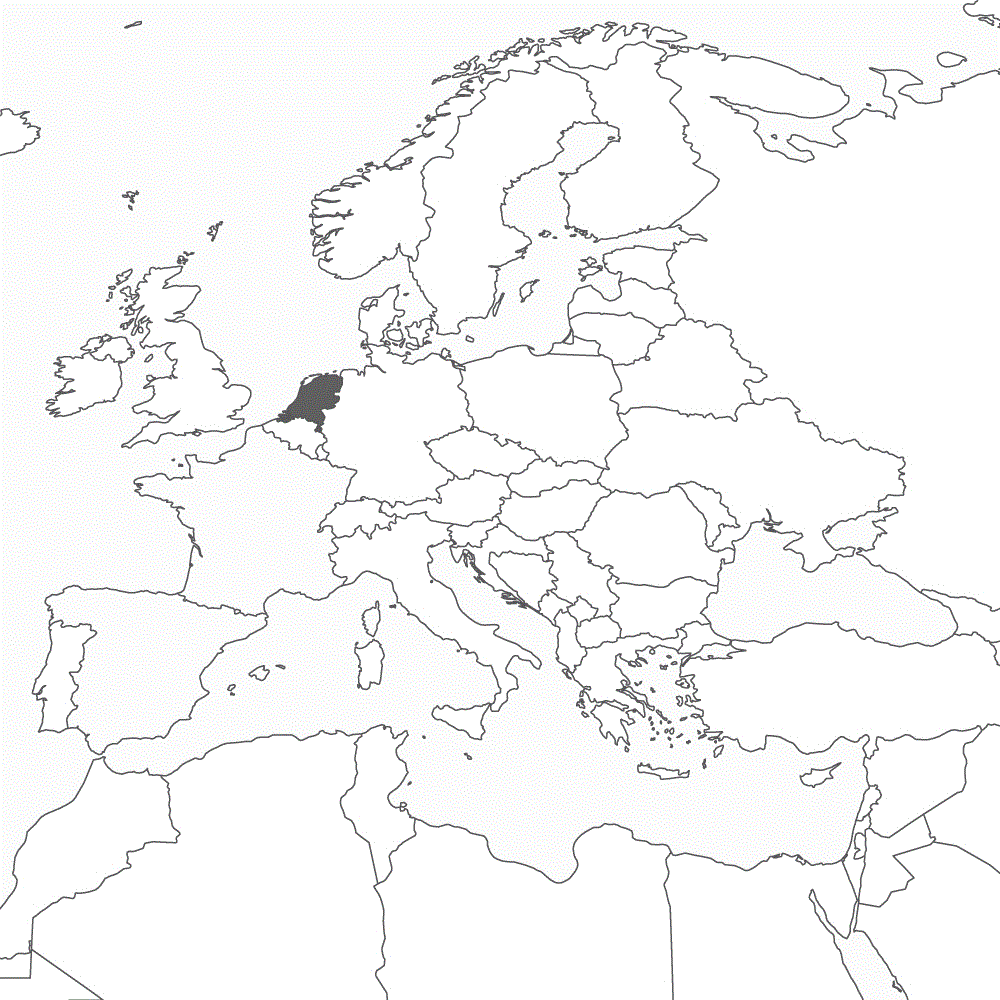 ---