Exercising War Against Russia
USA and NATO announce new large-scale military exercises against Russia – with German participation. Bundeswehr plans to build barracks in Lithuania.
WASHINGTON/BERLIN (Own report) – Amid escalating tensions between the West and Russia, the Pentagon has announced the next large-scale Defender-Europe exercise to train the deployment of US troops at the Russian border. According to NATO, Defender-Europe 22 will begin in May and last until mid-June. Approximately 33,000 troops from 26 nations – including the Bundeswehr – are scheduled to participate, according to the Pentagon. The exercise, that will rehearse the rapid deployment of large combat units from the USA to eastern and southeastern Europe, is but one in a series of the NATO countries' planned combat exercises for the coming months, aimed at Russia. They include naval combat exercises in the Baltic Sea, airborne operations near the Russian border, and hunting Russian submarines in the Mediterranean and North Atlantic. A permanent deployment of NATO battalions in Rumania and Bulgaria is also in discussion. To set an example, the Bundeswehr has recently announced that it plans to build barracks for its NATO battle group in Lithuania.
Defender Europe 22
Amid escalating tensions between the West and Russia, the United States has announced the next exercises of its Defender Europe series of maneuvers. According to NATO, Defender-Europe 22 will begin May 8 and end June 16. As already in 2020, the focus will be on Poland and the Baltic countries. The Pentagon has announced the participation of approximately 33,000 troops from 26 nations and a "significant involvement of the US Air Force and US Navy."[1] As in previous years, the focus will be on the rapid deployment of US troops across the Atlantic and their advance toward the Russian border. The participating troops will demonstrate their ability to quickly engage in combat operations. Various follow-up exercises are planned toward that end. According to NATO, DEFENDER-Europe 22 will culminate with a multinational division river crossing.[2] This contradicts the Pentagon's allegation that the combat exercise is oriented exclusively toward defense. According to the US Defense Department, the exercise will demonstrate the US' ability to operate in a vast arc in Europe – "in the High Arctic North, the Baltics, western Balkans and Black Sea regions."[3]
Along the Eastern Flank
In addition, NATO and the US armed forces have announced numerous other exercises in Europe over the next few months – in general, exercises that are elements of a series that have been held over a number of years. According to NATO, the US SABER STRIKE exercise has begun and will last until April 1. Jointly with their armed forces the multinational exercise will focus on Poland, the Baltic States and the Czech Republic. SABER STRIKE aims at strengthening interoperability and increase the US troops' "operational reach along NATO's eastern flank."[4] This bi-annual exercise had to be canceled in 2020 due to the Covid-19 pandemic. In 2018, around 18,000 troops from 19 countries participated to train in offensive operations – including river crossings and an airborne operation.[5] In addition, NATO announced the Ramstein Legacy 2022 exercise for Poland and the Baltic states in June. According to the military alliance, it is going to be the largest ground-based integrated air and missile defense exercise in the world. At the same time, the US Exercise BALTOPS 22 will be held in the Baltic Sea. Last year, around 4,000 troops from 18 countries with 40 warships and 60 aircraft had participated. Also in the Baltic Sea, the US Northern Coasts 22 exercise has been announced for September. Northern Coasts 22 portrays a maritime heavy operation incorporating all naval domains.
NATO Hunting Submarines
All of these maneuvers are oriented on and, for the most part, will be carried out in the eastern region of the alliance. They are focused on possible conflicts with Russia and include – at least some – offensive operations. Other maneuvers, whose theaters are distant from Russia, are also oriented toward possible war with Russia. NATO, for example, has announced "Dynamic Manta" (Mediterranean Sea) for February and for June, "Dynamic Mongoose" (Norwegian Sea), both of which are training for hunting submarines in areas of the sea where Russian submarines could break out westward to attack western transatlantic supply lines. Whereas NATO may have to deal with submarines of Russia's Black Sea Fleet in the Mediterranean, in the Norwegian Sea, the objective will be to prevent subs from Russia's Northern Fleet from breaking through the "GIUK-Gap" (between Greenland, Iceland, and the United Kingdom) and subsequently attacking US logistical supply lines to Europe across the Atlantic.[6] In March, Norway will carry out a maneuver ("Cold Response") in a highly significant region (the Ofoten) for the control of the Norwegian Sea. As was announced last year, the exercise (with approx. 40,000 soldiers) is destined to be the largest Arctic maneuver since the 1980s.[7]
New NATO Battlegroups
Alongside these maneuvers, a continued expansion of NATO positions in Southeast Europe is also in discussion. This does not pertain to sending warplanes to Romania and Bulgaria, which had been loudly proclaimed at the beginning of the week. The German Air Force, for example will begin supporting Romanian air surveillance in February and therefore deploy a few Eurofighters at the Mihail Kogălniceanu Air Base, in the vicinity of Romania's port city Constanta. However, this is nothing new. German Eurofighters had been stationed there last year for a few weeks,[8] and their upcoming next mission, which probably will also be of limited duration, has "been planned since some time," according to a spokesperson of the German Ministry of Defense. The deployment of Dutch and possibly Spanish jets in Bulgaria is being carried out within the framework of a long-existing enhanced air policing. What, however, would be new is that which NATO hardliners have been demanding for quite some time, the stationing of NATO battalions also in Romania and Bulgaria, patterned after the enhanced Forward Presence (eFP) battlegroups in Poland and the Baltic countries. In December, it became known that NATO's Supreme Commander Tod D. Wolters has been vigorously pushing this idea.[9] Whereas Romania raises no opposition, Bulgaria, which still maintains relatively close relations with Russia, opposes the plan.[10]
"Set an Example"
Another novelty: the Bundeswehr will build barracks for the NATO battlegroup under its command in Rukla Lithuania. Until now, German soldiers commanding the battlegroup, like the military personnel from other NATO nations, have been using already existing Lithuanian facilities. In late December, it was reported that Germany and Lithuania intend to build a new, larger barracks to house the NATO battle group and Lithuanian units. The construction, whose costs are estimated to be a single-digit billion euros, will be erected in the vicinity of the current deployment location. It is reported that the objective is not only "to enhance logistics," but also "to set an example."[11]
[1] DEFENDER-Europe 22. dvidshub.net. See also Eastward Mobilization Test (III)
and Kein Lockdown für Militärs (II).
[2] Allied National Exercises. shape.nato.int 22.01.2022.
[3] DEFENDER-Europe 22. dvidshub.net.
[4] Allied National Exercises. shape.nato.int 22.01.2022.
[5] 19 NATO Allies and partners wrap up exercise Saber Strike 2018. nato.int 15.06.2018.
[6] See also Countering Russia in the Far North
[7] Thomas Nilsen: Norway will host its biggest Arctic exercise since Cold War next year. arctictoday.com 15.04.2021.
[8] See also Im Einsatz am Schwarzen Meer.
[9] Matthias Gebauer: Nato plant Truppenverstärkung an der Ostflanke. spiegel.de 18.12.2021.
[10] Krassen Nikolov: Bulgarian defence minister against having NATO troops in country. euractiv.com 22.12.2021.
[11] Bundeswehr will Kaserne in Litauen bauen. n-tv.de 28.12.2021.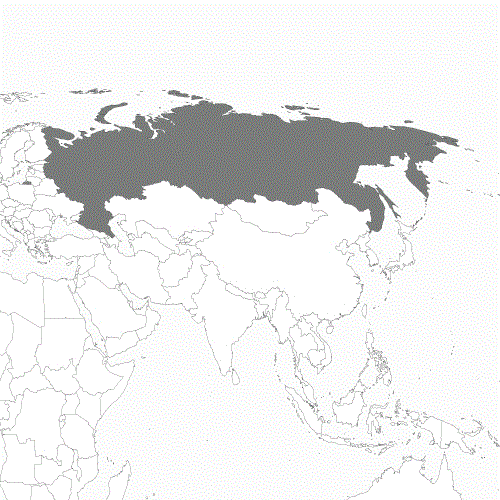 ---