Russia in Military Format
Bundeswehr placed orders for high-resolution maps of Russia. EU calls for more sanctions. German think tank promotes "change in Russia", YouTube deletes RT DE.
BERLIN/MOSCOW (Own report) - The German Bundeswehr has commissioned the "fabrication and delivery" of high-resolution maps of Russia - vector maps in military format, according to a report. Germany is part of a cooperation network, wherein 32 countries - grouped around a NATO core - "share photos and maps with one another." This procurement of militarily applicable maps comes at a time when tensions between the West and Russia continue to escalate. Most recently, the EU threatened new sanctions. According to the German Council on Foreign Relations (DGAP), new investments must be made, not only "in the defense capacities within the NATO and the EU frameworks." "Change in Russia" must also be promoted through Intensive contacts within the Russian society. At the same time, the US company, Google, and its video platform YouTube has deleted RT DE - the German language edition of the Russian international broadcaster "Russia Today." This move is akin to measures the DGAP had proposed to accompany a more aggressive German foreign policy.
Russia's Foreign Service Broadcaster Deleted
The controversy over the deletion of two YouTube channels of RT DE continues. Initially, YouTube had suspended RT DE's main channel for seven days, under accusations of "disinformation" concerning the Covid-19 pandemic, but then, Tuesday evening, after RT DE had begun using its alternate channel, YouTube deleted both channels permanently. RT DE is the German-language subsidiary of the Russian broadcaster Russia Today. YouTube, a platform owned by the US company Google, explains the deletion of both channels with "community guidelines," that "define what is allowed and not allowed on the platform."[1] The deletion has far-reaching consequences, due to YouTube's dominant position. While the German government alleges it had absolutely nothing to do with these measures, there are angry reactions from Russia. The Editor in Chief of Russia Today, Margarita Simonjan, was quoted saying that a "media war" is being waged against Russia, and called for countermeasures against the German foreign service broadcaster, Deutsche Welle.[2] Moscow's Ministry of Foreign Affairs has announced "symmetrical measures of retaliation" - against YouTube, as well as against - unspecified - German media outlets in Russia.
Aggression and Resilience
Regardless of the discussion of RT DE's orientation of contents, the move is of fundamental importance. This can be seen in the context of current discussions within Berlin's political establishment finding expression in a strategy paper published a few days ago by the German Council on Foreign Relations (DGAP). The strategy paper sketches out a more aggressive German foreign policy[3] and makes a quasi complementary plea for reinforcing "resilience" within the German society. To accomplish this, "targeted disinformation and propaganda campaigns" must be warded off. What is to be considered "propaganda," lies in the eye of the beholder. In the 2019 report of the Federal Office for the Protection of the Constitution (VS), RT DE was accused of "impairing the image of NATO within the German population."[4] In the DGAP's strategy paper, it is stated that to fight "propaganda" a "non-governmental rating agency," must be created that will "assess the available media" along the lines of "factual accuracy of news reporting." To avoid "the impression" of being an Orwellian "Ministry of Truth," it should be "created at a distance from, and independent of, the government." It literally states that the public must not only be "defended" against "foreign attacks," but also from "domestic attacks."
"Change in Russia," the Priority
Whereas the US Tech company Google has banned Russia Today's German-language subsidiary, RT DE, from YouTube, thereby considerably limiting its accessibility among German-speaking countries, German political advisors are again seeking to escalate the anti-Moscow course of confrontation. For example, in a recent DGAP statement, "economic and energy policy projects of interdependence with Russia" - referring, if nothing else, to the Nord Stream 2 pipeline - must be immediately "re-evaluated." What is needed are "investments in the defense capabilities within NATO and EU frameworks," as well as in "social resilience," besides, a more resolute "approach confronting the enemies of democracy in Germany and the EU."[5] In addition, the DGAP - which is strictly opposed to foreign interference in Germany's domestic affairs - makes a plea for stronger German interference in Russia's domestic affairs. "The social exchange and change in Russia" must become a "priority of German foreign policy." This involves the promotion of "projects with the growing Russian diaspora," as well as "dialog projects in the areas of cultural and youth exchange" with Russia. "Visa facilitation must be introduced for the Russian society." These measures are designed to escalate new tensions within Russia from abroad.
New Sanctions in Discussion
Furthermore, the EU is considering a renewed expansion of its sanctions on Russia. According to a statement published at the end of last week by EU Foreign Affairs Commissioner, Josep Borrell, "some EU Member States" were accusing a hacker group by the name of "Ghostwriter" of "malicious cyber activities," targeting "numerous members of Parliaments, government officials, politicians, and members of the press and civil society in the EU."[6] This refers to cyberattacks that had also been brought to light in Germany, as well as in other countries, which had led the Federal Prosecutor's Office to initiate an investigation, already back on September 9.[7] The European Union will revert to this issue in upcoming meetings and consider taking "further steps," Borrell announced, because, in Brussels, "Ghostwriter," is suspected to have ties to Russia's military intelligence service GRU. Given experience with previous EU reactions, Borrell's statement is being interpreted as a threat of new sanctions on Russia or even on members of Russia's government staff. Publicized credible evidence supporting accusations of GRU-involvement in the attacks are, as usual, non-existent. The Russian Ministry of Foreign Affairs, for its part, has also confirmed that "no evidence of involvement" by Russia has been "presented."[8]
"Remote Reconnaissance with Data Analysis"
In the meantime, the Bundeswehr has commissioned the "fabrication and delivery" of high-resolution maps of Russia - "in military format."[9] The maps would be showing "more than merely streets, trails, and houses," it is reported. The contract recipient is the working group, Arge VEHA GbR (High Resolution Vector Data Collection), founded by three suppliers of the Bundeswehr and other armed forces: the service provider IABG, the GAF AG, Germany-based subsidiary of Italy's Leonardo arms group subsidiary (in Munich) and the Airbus DS Geo (in Immenstaad at Lake Constance). The three enterprises are "engaged on the growing market of remote reconnaissance and providing data analysis."[10] Experts point out that this Bundeswehr contract is not to be considered as an isolated incident, "but rather that there is a geo-data cooperation network - the Multi-national Geospatial Co-production Program (MGCP) - with 32 countries, grouped around a NATO core, that share photos and maps with one another." "Precision of details" is usually "less than 50cm to a maximum of one meter per pixel," which permits recognition of "every, somewhat larger, tree" as well as "every vehicle" - also in Russia.
[1] Oliver Noyan: Nach Löschung von Russia Today droht Russland YouTube mit Gegenmaßnahmen. euractiv.de 30.09.2021.
[2] Moskau droht deutschen Medien in Russland. Frankfurter Allgemeine Zeitung 30.09.2021.
[3] Ideenwerkstatt Deutsche Außenpolitik: Smarte Souveränität. 10 Aktionspläne für die neue Bundesregierung. DGAP Bericht Nr. 16. September 2021. See also Strategy Recommendations for the Next German Government (I) and Strategy Recommendations for the Next German Government (II).
[4] Bundesministerium des Innern, für Bau und Heimat: Verfassungsschutzbericht 2019. Berlin 2020.
[5] Stefan Meister: Pragmatische Russlandpolitik. DGAP Memo Nr. 04. September 2021.
[6] Declaration by the High Representative on behalf of the European Union on respect for the EU's democratic processes. consilium.europa.eu 24.09.2021.
[7], [8] EU wirft Russland gezielte Cyberangriffe vor. n-tv.de 24.09.2021.
[9], [10] Gerhard Hegmann: Verschlusssache Russland. Welt am Sonntag 26.09.2021.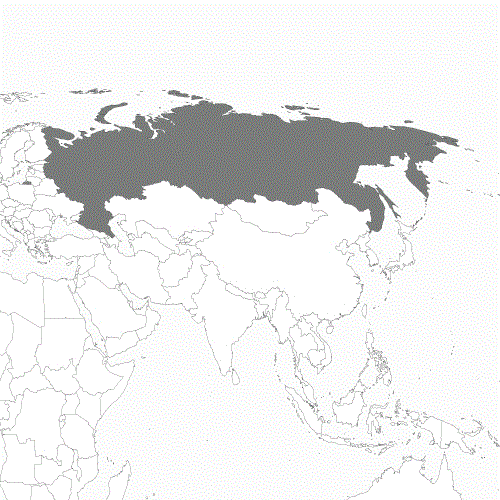 ---