Between the Frontlines of the Cold War
Prior to Merkel's visit, Washington expands sanctions against China. Beijing launches countermeasures. German companies see their business with China at risk.
BERLIN/WASHINGTON/BEIJING (Own report) - The threat of escalation in the US war of sanctions against China casts a shadow over Chancellor Angela Merkel's visit to Washington tomorrow. A few days ago, the Biden administration enacted new coercive measures against Chinese companies and is now mulling over further sanctions relating to Hong Kong. Beijing is threatening countermeasures. German business circles are alarmed. Their business with China is already - in some cases - considerably hampered by extraterritorial US sanctions. In March, the People's Republic imposed countersanctions, having severe effects, in some cases. Due to these sanctions, an influential London law firm lost its branch office in Singapore. If the war of sanctions escalates, German businesses must also fear being affected by Beijing's new anti-sanctions law. According to this law - patterned after an EU regulation - companies operating in China are strictly prohibited from complying with sanctions imposed by third states, for example the USA. The issues Merkel will discuss in Washington tomorrow include the policy toward China.
Always New Sanctions
While final arrangements for Chancellor Angela Merkel's visit tomorrow are being coordinated between Washington and Berlin, the Biden administration is escalating US sanctions against China. On June 23, it had prohibited all exports to five Chinese companies based in Xinjiang, including important suppliers for the solar industry. On July 9, another 14 Chinese enterprises were added to the list of companies, with which US firms may no longer do business. It became known yesterday that this week US President Joe Biden is poised to warn US companies of the rising risks of operating in Hong Kong, and that the next round of sanctions related to Hong Kong may be in preparation.[1] According to the report, this move has not met with everyone's approval in Washington. Whereas more hawkish officials are demanding it, others warn that it would jeopardize US economic interests in a major East Asian financial center. The American Chamber of Commerce in Hong Kong has more than 1,200 members and 282 US companies based regional headquarters there in 2020.
The Importance of Business with China
German business circles are watching the expanding US sanctions against China with growing concern. On the one hand, trade with China is growing in importance for German industry. Already in the first five months of this year, the People's Republic could expand its status as Germany's number one trading partner and enhance its lead over number two, the Netherlands. According to a report yesterday, German companies' exports to China had increased by 28.6 percent in the first half of 2021, compared to the same period last year - the period most severely affected by the pandemic - and the EU's exports by even 34.1 percent.[2] In addition, a growing number of German companies are highly dependent on their business with China - Volkswagen for example generates 41 percent of its total sales on the Chinese market [3] - and more and more companies are relocating their development of high-tech products to China. Bosch, for example, is cooperating with a Chinese enterprise to develop fuel cell drives, mainly because the People's Republic is much further advanced in developing the necessary hydrogen infrastructure than Germany, the EU or the USA.[4]
Consequences for German Enterprises
Already in the past, the US sanctions policy against China - launched by President Donald Trump, and now seamlessly pursued further by his successor Biden - had created serious problems for German enterprises. This is not just because, for example, the use of the most advanced, yet comparatively cost-effective 5-G technology from Huawei, is risky or even totally out of the question due to the comprehensive US reprisals against that Chinese company. In addition, the US' extraterritorial sanctions block German enterprises from selling their products to those Chinese companies under sanctions. This constitutes, for example, a threat to the German semiconductor sector. Infineon, for instance, states that 37 percent of its company's sales are within Greater China - meaning the People's Republic plus Hong Kong and Taiwan. That is not the only company affected. In 2020, the branch that had a worldwide turnover of US $440 billion, had earned approx. 20 percent of that in the USA, 10 percent in Europe and over a third in China. Whereas loss of business with Huawei can still be absorbed, companies such as Infineon, are faced with unforeseeable consequences in the event of a new round of US sanctions.[5]
China Retaliates
Whereas, German industry is long since alarmed by extraterritorial US sanctions, an additional worry lies in China having now begun to retaliate against western coercive measures. Until now, western elites had little worry of countermeasures from countries under their sanctions. Very few western officials have assets, for instance in Belarus or Venezuela. Berlin, Brussels and Washington could therefore apply punitive measures at will. Beijing, however, has now begun to impose countersanctions that are painful to western elites. One example is the measures implemented by the People's Republic at the end of March 2021 as a reaction to the sanctions levied by the EU, Great Britain and the United States. These prohibit Chinese from doing business with those enterprises under sanctions, for example, the Essex Court Chambers, an influential law firm in London specializing in commercial law. Four of its experts provided a legal construction to charge the People's Republic of genocide in Xinjiang. The law firm is heavily engaged in business in Asia. When the sanctions were announced, several of its prominent lawyers resigned, its branch office in Singapore cut its ties with the main company. Observers called this "striking at the heart of the British legal establishment."[6]
The New Anti-Sanctions Law
China's new anti-sanctions law, passed on June 10, has stirred up Germany's business circles even more. Patterned after the EU's Blocking Statute, initially enacted in 1996 and renewed in 2018,[7] its most important element resides in forbidding individuals and enterprises in China from complying with coercive measures enacted by third countries against the People's Republic. Accordingly, anyone, for instance, who complies with current US sanctions, can expect to be put on trial in China. For German enterprises, this basically means that they must refuse to abide by US sanctions; but then, they face prosecution in the United States. "European companies are thereby threatened to become pawns of geopolitical rivalry," Luisa Santos, General Director of the Business Europe entrepreneurs association was quoted to have said, ultimately they could be forced to completely give up their business with China.[8] "The Anti-Sanctions Law is China's expected clear response to the most recent US sanctions policy," says Anton Börner, President of the Federal Association of Wholesale, Foreign Trade, Services (BGA), "in all fairness," one must say that "the Chinese are basically doing nothing more than what the Europeans have done with their blocking regulation."[9] Börner urges against "allowing the spiral to continue to escalate."
[1] Demetri Sevastopulo, Primrose Riordan: Biden to warn US companies of risks of operating in Hongkong. ft.com 13.07.2021.
[2] Chinas Außenhandel wächst im Juni mehr als 30 Prozent - auch deutsche Firmen profitieren. handelsblatt.com 13.07.2021.
[3] See also The Asian Century.
[4] See also Machtkampf und Profit.
[5] Joachim Hofer, Torsten Riecke: Europas Chipindustrie gerät zwischen die Fronten der Supermächte. handelsblatt.com 23.11.2020.
[6] Primrose Riordan, Tabby Kinder, Jane Croft: UK lawyers feel ripples of Chinese sanctions on Essex Court Chambers. ft.com 04.04.2021.
[7] See also The Era of Sanctions Warfare (II).
[8], [9] Tobias Kaiser, Frank Stocker, Philipp Vetter: "Damoklesschwert für jedes Unternehmen, das in und mit China Geschäfte macht". welt.de 15.06.2021.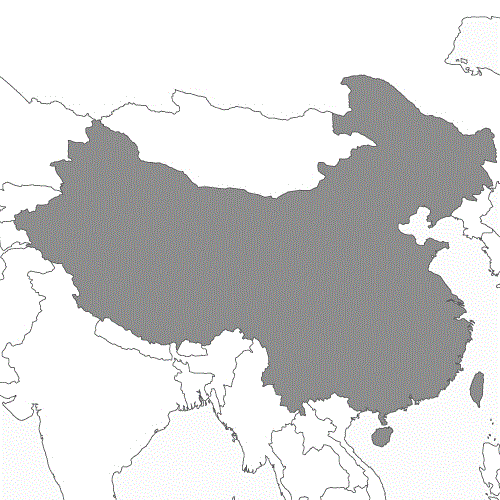 ---