The Lopsided Berlin-Paris Axis
Merkel's last Franco-German Ministerial Council meeting feigns harmonious relations. Yet Merkel had successively increased Berlin's predominance over Paris.
BERLIN/PARIS (Own report) - The Franco-German Ministerial Council meeting ended yesterday with a conspicuous display of harmony. He would like to thank Chancellor Angela Merkel for her "commitment," "vigor" and "patience," French President Emmanuel Macron declared in reference to the fact that the Ministerial Council meeting was the last such meeting with Merkel's participation. The Chancellor stressed that it was "always an enrichment when we reach a common solution." The declarations of harmony conceal the fact that, since she took office in late 2005, Merkel has succeeded in systematically increasing Berlin's predominance over Paris - from imposing Germany's austerity policy during the euro crisis against fierce French resistance, to the successful rejection of Macon's plea for a euro zone fiscal union. Their current disputes pertain to the war in Mali, where a defeat of the European powers is looming and the development of a new sixth-generation fighter jet (FCAS) almost encountered an impasse due to bitter internal rivalries.
Economically Dominant
German Chancellor Angela Merkel, who, on Monday, participated for the last time at a Franco-German Ministerial Council meeting, has been able to continuously increase Berlin's predominance over Paris since she took office on November 22, 2005. Initially, she succeeded in diluting the "Union for the Mediterranean" ("Union pour la Méditerranée"), initiated in 2008 by Nicolas Sarkozy, France's president at the time.[1] With the aid of its traditional zone of influence in North Africa and the Middle East, France had sought to establish a counterweight to the EU's eastern expansion, mainly to Germany's benefit - but failed. Merkel's success two years later, in imposing Berlin's austerity policy on the EU during the euro crisis - against fierce French resistance [2] - was of major importance. This had enabled Germany to further enhance its economic lead over its neighboring country. Whereas in 2010, Germany's economic output had been at around 28.4 percent higher than that of France, the gap had increased to 42.2 percent in 2019, just before the outbreak of the Covid-19 pandemic. During the Corona crisis, France has been falling even further behind Germany.
Unmet Demands
Emmanuel Macron, France's current president, has also suffered numerous defeats in the power struggle with Germany. Already before his election, Macron had pledged close cooperation with Germany. ("I want much more Europe, and I want it with Germany. I trust Germany."[3]) During his speech at the Sorbonne on September 26, 2017, however, he called for some reciprocal measures. These included a more offensive EU policy in the Mediterranean region, particularly the adoption of a budget for the euro zone and the creation of the post of an EU finance minister. These two measures were - at least somewhat - aimed at leveling out the imbalances within the euro zone, resulting from Berlin's austerity policy. Macron encountered the same fierce resistance from Merkel as he had had with his demand to establish "a common intervention force, a common defense budget, and a common military doctrine."[4] These had been of major importance to Paris in view of military interventions in Frances's zone of influence in Africa - Françafrique. But of course, nothing of the kind was implemented at EU level.
"Surprised, Irritated"
In Berlin, the fact that Paris has nationally begun to defend its interests is being criticized and blamed for the current tensions between France and Germany. In his effort to develop rapidly deployable EU troops, Macron launched the "European Intervention Initiative," the ("Initiative européenne d'intervention"),[5] which Germany, of course, thwarts in favor of its much more slowly deployable PESCO project.[6] Macron has sharply criticized NATO ("braindead") and is pushing for a much more rapid achievement of a "strategic autonomy" of the EU. In addition, he has attempted to counterbalance Berlin, with closer cooperation with Moscow, to establish a counterweight to Berlin, and - unlike the German government - he unambiguously took sides with EU-member Greece in the conflict between Athens and Ankara.[7] These "decisions", according to the German Institute for International and Security Affairs (SWP), have either "surprised or annoyed Berlin. At times, Germany felt that it had not been informed; at others, no compromise could be found because France's actions ran counter to German policy; yet others suggest that Paris seems to have chosen a deliberately disruptive path."[8]
"Fighting a Losing Battle"
New German-French tensions have begun to emerge over the war in Mali. From the beginning, Berlin and Paris have had a division of labor. Whereas France assumes the military engagements (Opération Serval, and later Opération Barkhane), Berlin dealt with the stabilization of the country, on the one hand, within the UN's MINUSMA framework and on the other, training Malian troops within the EU's EUTM Mali framework. Meanwhile both have failed - Paris, due to the fact that jihadi militias in the Sahel cannot be defeated militarily, and Berlin, because the Malian troops - in spite of the training programs - are committing massacres and putsches. (german-foreign-policy.com reported.[9]) "Fighting terrorism," the way it is being done in Mali is a "dead-end street," writes SWP for example. The realization that one is "fighting a losing battle in the Sahel" is spreading.[10] Paris is being criticized as a "difficult partner." In public, the clearly looming defeat is being blamed, to a growing extent, on France. Berlin, it is claimed, "left Paris in charge" - a mistake: "It is no longer enough to show solidarity with France." Germany must now explain "which strategy it intends to pursue in Mali and what it would do differently."[11]
Dispute over Fighter Jet
Recently there was also a heated dispute over the most important armament project of the coming years, the development and construction of a sixth-generation fighter jet. It is to be accompanied by combat drones and swarms of drones and networked via satellites through the use of artificial intelligence (AI). The composite network, called Future Combat Air System (FCAS), is scheduled to be deployable around 2040 and is estimated to cost up to 300 billion euros. The project had already been launched shortly after Macron took office in the summer of 2017. At the forefront of its development are Dassault (France) and Airbus (focus on Germany). At the beginning of this year, the dispute between the two companies over their respective shares in the development and construction, and intellectual property rights had escalated significantly - not least because Spain's inclusion in the project diminishes Dassault and Airbus' shares of the profit. Dassault had considered pulling out of the joint project and building its own FCAS. Even though the company would have this capacity, according to experts (german-foreign-policy.com reported [12]), the German side finally managed to dissuade it. On May 17, a breakthrough in favor of continuing the project was announced. However, there is no guarantee that it will last.
[1] See also Kein Gegenpol.
[2] See also Die Macht in Europa.
[3] See also Deutschlands Lieblingsfranzose.
[4] See also Wer das Kommando hat.
[5] See also Coalition of Those Willing to Go to War (II).
[6] See also The EU's Strategic Autonomy.
[7] See also Dispute Over Policy Towards Turkey.
[8] Claudia Major: Einleitung: Frankreichs Außen- und Sicherheitspolitik unter Präsident Macron - Dissonanzen in der deutsch-französischen Zusammenarbeit. In: Ronja Kempin (Hg.): Frankreichs Außen- und Sicherheitspolitik unter Präsident Macron. SWP-Studie 4. Berlin, März 2021.
[9] See also Putsch in the Theater of Operations.
[10] Wolfram Lacher: Unser schwieriger Partner. Deutschlands und Frankreichs erfolgloses Engagement in Libyen und Mali. SWP-Studie 3. Berlin, Februar 2021.
[11] Michaela Wiegel: Strategie für Mali? Frankfurter Allgemeine Zeitung 31.05.2021.
[12] See also Der High-Tech-Kampfjet der EU.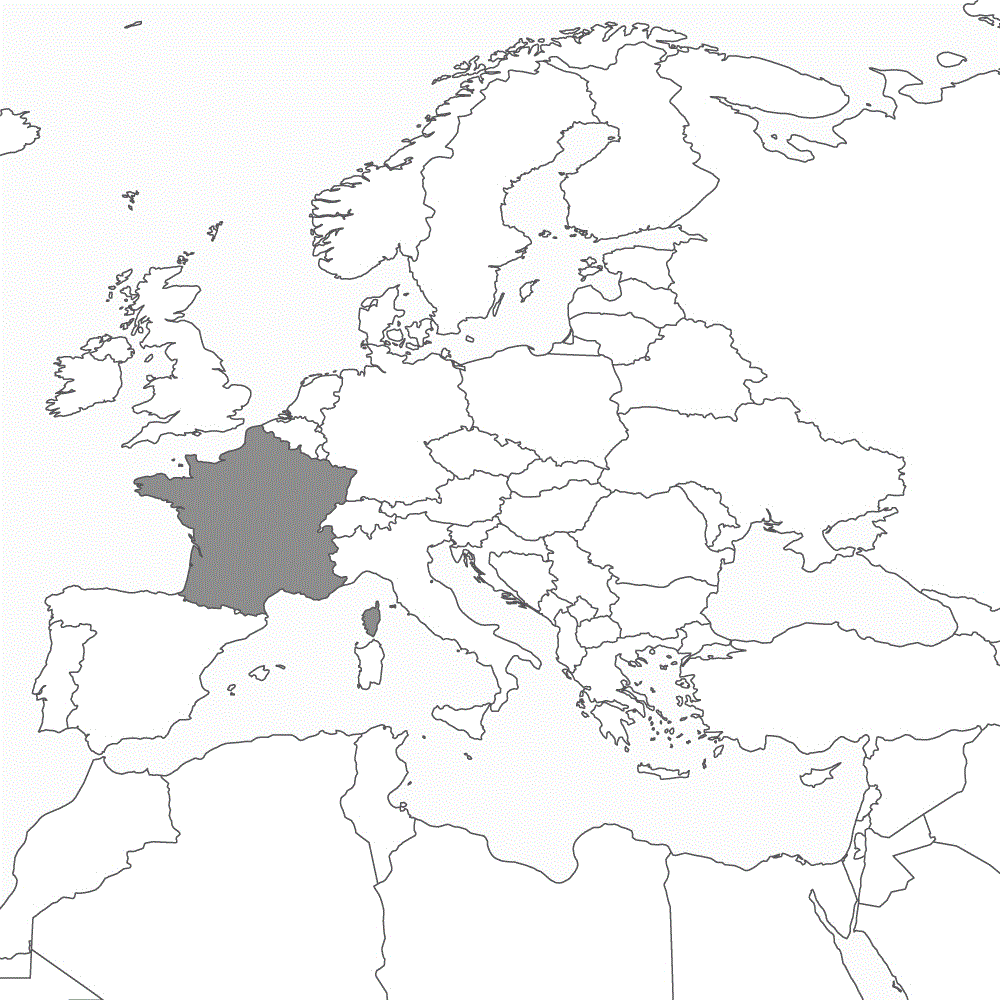 ---