Iran's Shift to the East
With oil purchases and agreements of cooperation, China ensures long-term influence in Iran. Berlin and Brussels lose out due to US sanctions.
BERLIN/TEHRAN/BEIJING (Own report) - Berlin and the EU could permanently lose out on political influence and substantial business deals in Iran, due to new agreements between Iran and China, on the one hand, and to the ongoing US blockade of Tehran on the other. The People's Republic of China has not only been able to somewhat maintain its Iranian oil imports despite US sanctions, and, since the beginning of the year, also register a significant increase. Over the weekend, Beijing even concluded a comprehensive cooperation agreement with Tehran, which provides for huge investments and could, in the long run, procure a long-term dominant economic influence for China in Iran. Germany's attempt to sidestep US sanctions in favor of German business with Iran has failed, with no perspective for relaunching its traditionally lucrative economic activities in that country. Experts complain that the Biden administration is even blocking necessary humanitarian imports of food and Covid-19 vaccines.
Oil Export Breakthrough
Already since the beginning of the year, China has been able to make progress in the struggle for influence in the Middle East - in the dispute over oil supplies from Iran. While Washington is still trying to prevent these as much as possible - to compel Tehran to make concessions in the conflict over a return to the nuclear deal - Beijing, since the beginning of 2020, has not only succeeded in importing a total of 17.8 million tons of oil from Iran - an average of nearly 306,000 barrels per day. Since January 2021, the supplies were significantly increased. According to experts, they could even reach an average of 918,000 barrels per day in March. US sanctions can obviously no longer prevent this. "There were certain problems with money transfers. So we had to come up with certain plans, methods for bringing in the oil export revenues, and we recently had a breakthrough," Iran's Vice-President Eshaq Jahangiri explained.[1] The details are unknown. According to sources from that branch, Indian companies have now also voiced their interest in resuming oil purchases from Iran. Officially, however, India is saying that it assumes that US sanctions will soon end.
"The Western Card"
In addition, an agreement was signed Saturday, providing for comprehensive cooperation between Iran and China for a period of 25 years - "politically, strategically, and economically," so to speak. China's President Xi Jinping first proposed an agreement on long-term cooperation between the two countries during a 2016 visit in Tehran. At the time, however, Iran's leadership had hesitated. The People's Republic's economic influence was already strong - and the nuclear deal, reached only the previous year, seemed to open the possibility of closer trade and investment cooperation with western countries. During a visit to Europe, just before his talks with XI, Iran's President Hassan Rohani had initiated business deals also with Total and Airbus.[2] At the time, there was an endless coming and gong of German businessmen to Tehran.[3] The change came with Donald Trump's sanctions policy, victimizing also the European companies' business with Iran. "For too long", Iran had put "all the eggs in the basket of the West," an economic analyst declared. It will now take the consequences and "shift policy and look at the East."[4] The recent cooperation agreement is the result.
25 Years, 400 Billion
The cooperation envisaged therein is, for the time being, mainly centered on the economy. Details are hardly known. Drafts that had been leaked last year,[5] which are thought to be largely identical to the signed agreement, foresaw Chinese investments of US $400 billion in Iran over the next 25 years. The development of the transportation infrastructure - such as railroads and ports - is planned, which would correspond to Iran being a link in China's Belt and Road Initiative (BRI). Additionally, both sides plan close cooperation in the development of telecommunication and information technology. In return, the People's Republic of China will have long-term deliveries of oil at discount conditions. Whether the new agreement also includes a component of more intensive military cooperation, such as joint maneuvers, is still unclear. However that would not be new. In late 2019, China, Russia and Iran held a joint military exercise in the Indian Ocean and Gulf of Oman. The exercise included anti-piracy and rescue operations.[6] Contrary to initial reports, China had not participated in an Iranian-Russian maneuver in mid-February.
The West under Pressure
For western powers, China's initiatives have come with enormous setbacks. This already applies to the rapid expansion of Iranian oil deliveries to the People's Republic of China, which diminishes the pressure sanctions have and therefore, the Biden administrations' chances of being able to coerce Tehran to make concessions. Recently a U.S. official said "the informal Chinese purchases have reduced the need for Tehran to negotiate on oil sanctions."[7] The new cooperation agreement fares similarly: To the extent that Beijing is able to expand its trade and investments, as much as it wishes, in spite of US sanctions, it will probably acquire the economically dominant position in Tehran. For enterprises from the EU - not least of all from Germany - which had been looking forward to billions in business deals immediately following the nuclear agreement, only a marginal position will remain. In spite of years of efforts, Berlin was not able to forge suitable instruments for countering the US extra-territorial sanctions.[8] This is exactly what Russia and China have recently declared their common objective. (german-foreign-policy.com reported.[9]) In Iran, Beijing may face its first litmus test.
"A Dangerous Precedent"
In light of the looming long-term loss of influence in Iran, experts in the EU are calling on Washington to finally make the move and return to the nuclear deal with Iran. This would offer the best prospect of bolstering "Iranian independence" from Beijing, according to the senior French diplomat, Michel Duclos.[10] Duclos, as well as a recent analysis from the European Council on Foreign Relations (ECFR) point to the fact that the Biden administration has so far not even been inclined to grant Tehran access to at least a small portion of its foreign assets, which would be needed to pay for humanitarian imports such as food and medical products - including Covid-19 vaccines. Until now, Iran has received 2 million doses of vaccines form China, Russia, and India, even though, Indian deliveries have been halted due to US sanctions.[11] US Secretary of State Antony Blinken reiterated that Washington will only allow humanitarian deliveries through unfreezing Iranian foreign assets, if Tehran fully complies with the provisions of the nuclear agreement, noted the ECFR analysis. The fact that the Biden administration even makes humanitarian imports for the population dependent on political conditions - holding, in fact, the population hostage - is setting a "dangerous precedent."[12] The EU must decisively oppose this. However, until now, neither Berlin nor Brussels has shown willingness.
[1] Benoit Faucon, Ian Talley: China Buys More Iranian and Venezuelan Oil, in a Test for Biden. wsj.com 19.03.2021.
[2] Jane Perlez: President Xi Jinping of China Is All Business in Middle East Visit. nytimes.com 30.01.2016.
[3] See also A New Era in the Middle East and Competing for Business with Iran.
[4] Farnaz Fassihi, Steven Lee Myers: China, With $400 Billion Iran Deal, Could Deepen Influence in Mideast. nytimes.com 27.03.2021.
[5] Farnaz Fassihi, Steven Lee Myers: Defying U.S., China and Iran Near Trade and Military Partnership. nytimes.com 11.07.2020.
[6] Ben Westcott, Hamdi Alkhshali: China, Russia and Iran hold joint naval drills in Gulf of Oman. edition.cnn.com 27.12.2019.
[7] Benoit Faucon, Ian Talley: China Buys More Iranian and Venezuelan Oil, in a Test for Biden. wsj.com 19.03.2021.
[8] See also War of Sanctions Against Iran (III) and Vor dem Scheitern.
[9] See also Mit gleicher Münze.
[10] Michel Duclos: Rising concerns over the US-Iran impasse: A European view. atlanticcouncil.org 23.03.2021.
[11] Coronavirus weltweit: Die neuesten Entwicklungen. nzz.ch 27.03.2021.
[12] Esfandyar Batmanghelidj: Why Biden should not treat humanitarian trade as a concession to Iran. ecfr.eu 25.03.2021.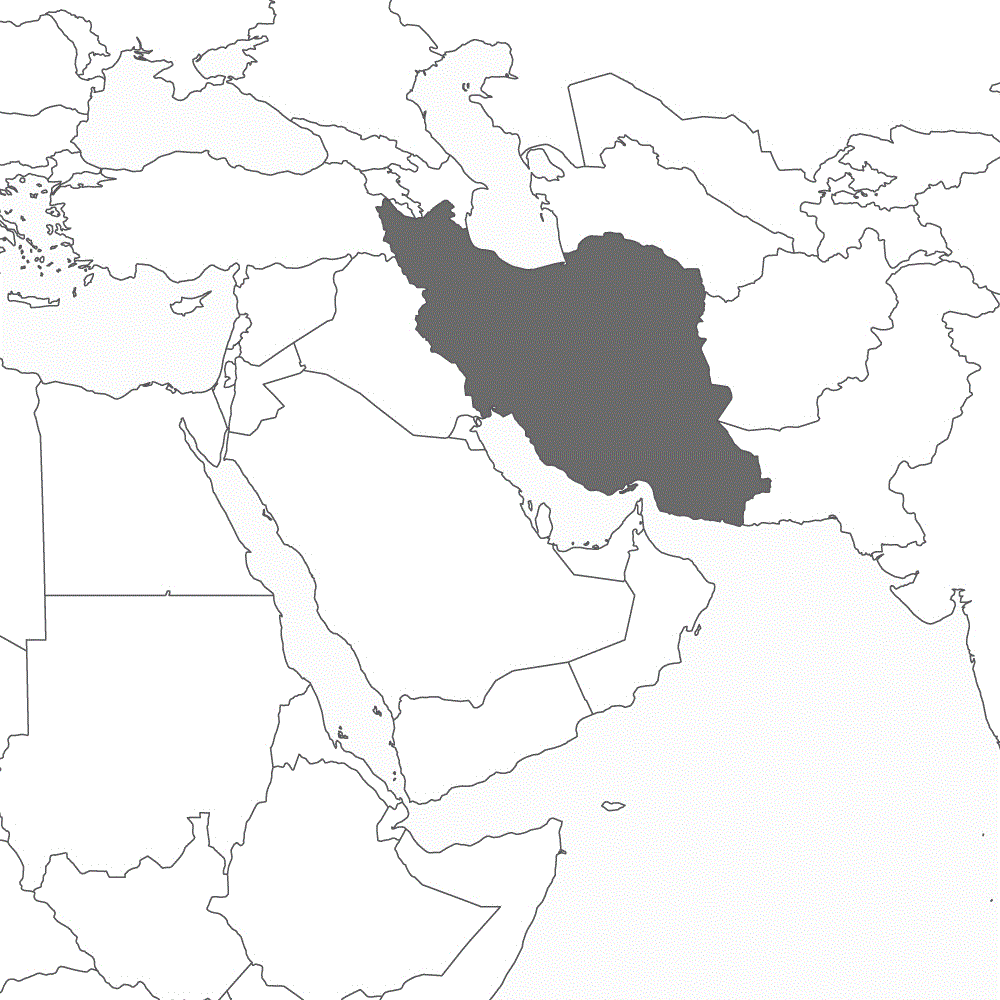 ---