Competing for Business with Iran
TEHERAN/BERLIN/BRUSSELS (Own report) - Germany's Minister of the Economy, Sigmar Gabriel, will travel to Iran at the beginning of next week to initiate new business deals in a highly competitive market of the future. German authorities are doing all they can to insure that once sanctions are ended, Teheran will allot contracts to German companies. Besides Gabriel, for whom this will be his second trip to the Iranian capital in the past nine months, premiers or ministers of a total of six German states have either flown to Iran for talks or are planning to do so in the near future. The competition is intense. Asian countries - from China, via South Korea all the way to India - are currently by far the most important suppliers of this country that is exceptionally rich in raw materials. According to business circles, time is running out. Although Germany has good chances, in light of the strong competition from Asia, it cannot hope to reconquer its previous 30-percent market share in Iran's mechanical engineering and plant construction. However, if business is not accelerated, they could fall far behind. The first steps have been taken. Siemens will build a high-speed railway line linking Teheran to Isfahan and modernize Iran's electrical power supply.
A Comprehensive New Beginning
At the beginning of next week, Germany's Minister of the Economy, Sigmar Gabriel, will fly to Teheran, to initiate new business deals for German companies. He will be visiting the country on the occasion of the Iran-Germany Joint Economic Committee which will be meeting from Monday to Wednesday for the first time in 15 years. Similar to his first trip to Iran, immediately following the July 2015 agreement on the nuclear conflict, Gabriel will be accompanied by numerous entrepreneurs, seeking to land lucrative contracts. His visit numbers among a series of trips made to Iran by high-ranking politicians from the EU and other European countries. These include Germany's Foreign Minister, Frank-Walter Steinmeier, who flew to the Iranian capital last October and returned there again in February, and the EU's High Representative for Foreign Affairs and Security, Federica Mogherini, who had visited Teheran for wide-ranging talks in mid-April. Mogherini emphasized that "the EU seeks ... a comprehensive new beginning in cooperation with Iran."[1] Iran's President Hassan Rohani, in turn, has flown to Italy and France for talks, both resulting in billions in business deals. The German Chancellor has not yet extended an invitation to Rohani.
Enormous Need to Catch Up
Experts are predicting that basically German businesses have a good chance in Iran, with a population of nearly 80 million, many of whom being financially solvent customers. Iran's industry has been seriously weakened by many years of sanctions and needs modernization. The head of foreign trade of the German Chambers of Industry and Commerce (DIHK) was quoted saying "that country has an enormous need to catch up."[2] With its "strong industrial basis," it is "downright predestined to be an export market for German know-how and innovative."[3] "Germany, along with France and Italy, are among those countries that will benefit more than others from the agreement (concluding the nuclear conflict, editor's note)," assumes Volker Perthes, Middle East expert and Director of the German Institute for International and Security Affairs (SWP). This is, firstly because of the traditionally good business relations between Germany and Iran, and secondly, because German companies had not completely broken their contacts during the period of sanctions.[4] "We sincerely hope that the very long and very good cooperation with German companies will begin again as soon as possible," declared the President of Iran's National Petrochemical Company (NPC).[5]
Long-Term Partnership
The Siemens Corp.'s lucrative major contracts, serve as motivating examples for the opportunities that slumber in business deals with Iran. In early January, reports surfaced of a declaration of intent, in which Siemens would electrify the railway line between Teheran and Mashar and construct a high-speed rail link from Teheran to Isfahan. In addition, the company would supply 500 passenger train locomotives. In early March, Siemens announced it would also be producing, in cooperation with Iran's Mapna Group, gas turbines in Iran, for which a contract had been concluded for a power plant in Bandar Abbas. Finally, Siemens also signed a declaration of intent for the modernization of the country's electrical power supply. "With these important contracts, we have revived a long-term energy sector partnership between Mapna and Siemens," Siemens Chair Kaeser was quoted to have said.[6]
Strong Rivals
Time is running out. After the difficult years of sanctions, Iran is seeking to modernize its economy as rapidly as possible - and is not relying on a single country as its supplier. Competition has recently, been growing more intense, particularly with Asia. In 2014, China was Iran's largest supplier, totaling 23.4 percent of the country's imports; South Korea and India shared third place (both with 7.7 percent), Turkey, with its 7.2 percent, was far in advance of sixth place Germany, with 4.7 percent. Even if it is unclear, how much of the 22.0 percent of Iran's imports entering the country via the United Arab Emirates - to sidestep sanctions - had actually originated in western countries, Germany still finds itself trailing behind at such a distance that will not be easy to overcome. SWP director, Perthes considers that Iranians "did not buy Chinese products because they wanted to, but because there were no alternatives."[7] However, business circles part from the premise that, for example, Germany will not regain the 30 percent market share in the delivery of machines and plants that it once had had. "Even under the most favorable conditions, (...) Chinese mechanical engineering will retain more than 10 percent of the market shares." Korea, as well, will "defend its newly hard-earned percent, and do not forget the USA is back in the game," summarizes to the German Engineering Federation (VDMA).[8] Even a market share of 15 - 20 percent could be considered "a big success."
The Competition is not Asleep
Therefore, German businesses are seeking, as soon as possible, to overcome the last hurdles obstructing business ties with Iran. In addition to the remaining sanctions, above all, they are confronted with the fear of the banks, which fear being sanctioned by the USA, if they finance business deals with Iran. Here, assurances are needed. In spite of this, alongside German ministers, several premiers or economic ministers of individual German states have visited or are about to visit Iran, primarily to help mediate contracts for regional small and medium enterprises. Ministers from Bavaria, Baden Wurttemberg, Lower Saxony, and Bremen recently visited Iran, accompanied by business delegations. Currently members of Saxon's government are currently visiting and Thuringia's Minister of the Economy will soon fly to Iran's capital. Stephan Weil, Premier of Lower Saxony, who recently visited Iran, declared, "Germany, itself, and German products, traditionally have a good reputation in Iran," but, "anyone, intending to enter the market, or to invest, should know that no one here is waiting for you. The other industrial nations are not asleep. They are here, some with even much more presence than Germany, and that was one of the complaints we were hearing during our talks."[9]
For more information on this theme see: A New Era in the Middle East and A New Era in the Middle East (II).
[1] EU und Iran wollen "neue Ära" der Zusammenarbeit. www.handelsblatt.com 16.04.2016.
[2] Auf zu neuen Ufern. www.handelsblatt.com 25.04.2016.
[3] René Harun: Erdölmacht Iran. iran.ahk.de 04.04.2016.
[4] See Potenzial zum Partner.
[5] Auf zu neuen Ufern. www.handelsblatt.com 25.04.2016.
[6] Joe Kaeser baut Gechäfte im Iran aus. www.handelsblatt.com 02.03.2016.
[7], [8] Auf zu neuen Ufern. www.handelsblatt.com 25.04.2016.
[9] Alexander Will: Übrige Industrienationen oft viel präsenter als wir. www.nwzonline.de 20.04.2016.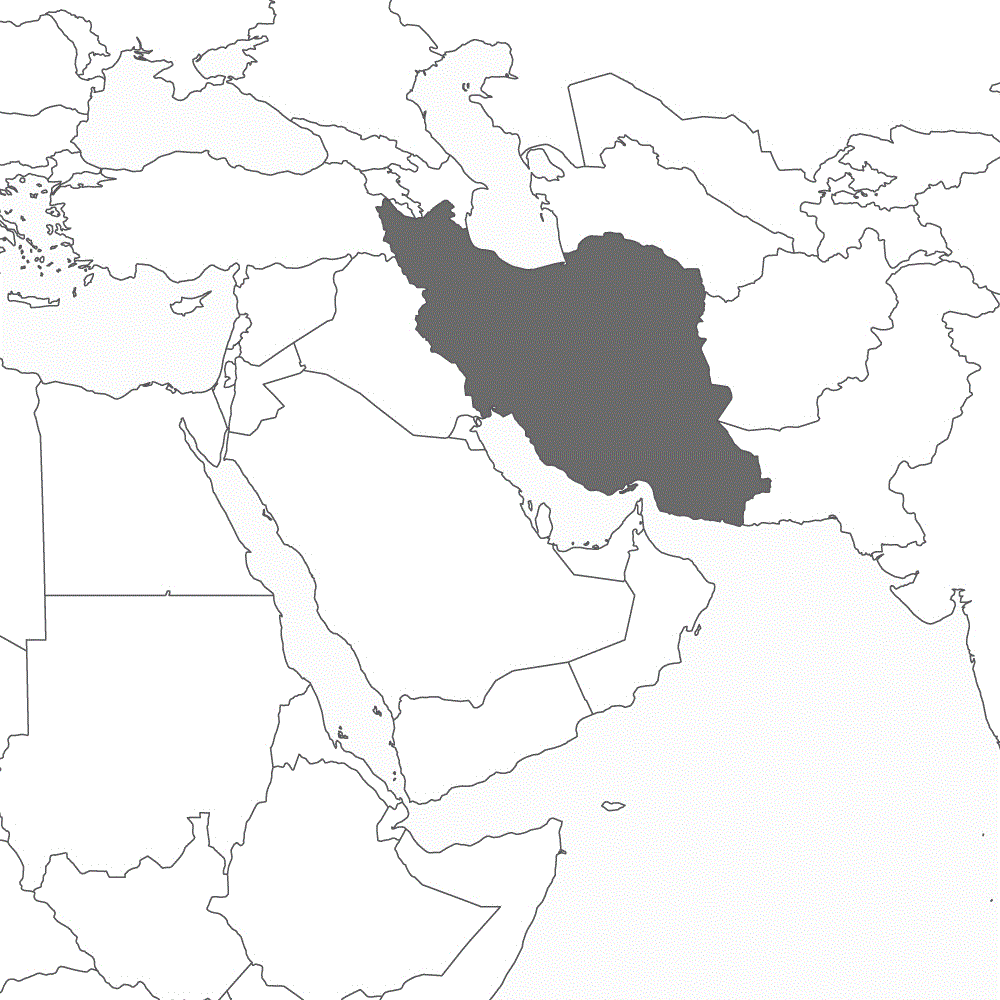 ---