Together Against China
The EU decides to impose sanctions on Beijing - thus joining the escalated US offensive against the People's Republic of China.
BERLIN/WASHINGTON/BEIJING (Own report) - The EU is joining the United States' sanctions policy against China, thus imposing - for the first time since 1989 - coercive measures on the People's Republic. Yesterday's decision includes entry bans and freezing the assets of four Chinese government officials and an institution and is expected to be formally adopted by the EU foreign ministers next Monday. At the same time, new US sanctions are coming into effect, imposed by the Biden administration yesterday on 24 high ranking Chinese officials. If, and how Beijing will react remains unclear. With its last counter-sanctions it had made it more difficult for some top politicians of the Trump administration to assume lucrative posts in the private sector. The new wave of transatlantic sanctions is part of an offensive à la Trump, pursued by the USA, not only to include new economic sanctions but also to increase political and military pressure. The German government participates by deploying a frigate in the South China Sea.
EU Sanctions
The EU is joining the US' sanctions policy against China, imposing coercive measures against Beijing for the first time in more than three decades. The EU ambassadors of all 27 member states decided to impose these sanctions, yesterday, to be formally adopted by the EU foreign ministers on Monday.[1] They affect four yet to be identified government officials and an institution. Their possible assets in the EU would be frozen and they are banned from entering the EU or from doing business with EU citizens,[2] because of their alleged involvement in human rights abuses in the Xinjiang Uygur Autonomous Region in the northwest of the People's Republic. Beijing denies these allegations. The EU is basing its decision on its new sanctions law, adopted in late 2020. (german-foreign-policy.com reported.[3]). Officially, the law serves to punish serious human rights violations. In practice, however, it is not applied to allied states, in cases of excessive police violence, drone targeted assassinations or other crimes. Its real purpose is to serve as an instrument in the power struggle against both state and non-state adversaries.
US Sanctions
Yesterday, the United States also imposed new sanctions on China. Already, last year - in addition to diverse sanctions on Chinese companies - Washington had enacted coercive measures against senior Chinese officials in several waves, including entry bans and freezing assets. To publicly legitimize these sanctions, the Trump administration had also claimed human rights abuses as a pretext. Yesterday, the Biden administration announced financial sanctions on 24 Chinese officials, including all 14 vice-chairs of the Standing Committee of China's National People's Congress. After already having imposed travel bans and other sanctions on them last December [4], Washington is now threatening financial institutions worldwide with sanctions should they conduct significant transactions with these Chinese officials.[5] These are once again extraterritorial sanctions violating the sovereign rights of foreign countries and are thus in violation of international law. The sanctions were authorized this time in response to China's actions in Hong Kong, thus constituting interference in the internal affairs of the People's Republic.
"We will not Back Down"
If and how Beijing will react remains unclear. Already on Tuesday, China's Ambassador to the EU, Zhang Ming, warned against imposing sanctions: "If some insist on confrontation, we will not back down," he announced, and called on the Union "to think twice" about whether it wants to escalate the conflict.[6] Beijing last responded with countermeasures and sanctions on 28 leading officials of the out-going Trump administration on January 20. Among those sanctioned are former Secretary of State Mike Pompeo, Trump's former Trade Advisor, Peter Navarro, the National Security Advisor, Robert O'Brien, as well as his deputy Matthew Pottinger. They were not only banned from entering Chinese territory, but they are also forbidden from doing business with China in the future, which applies to all companies and institutions associated with them.[7] This is relevant, because US government officials usually take up well-paying jobs in think tanks or the private sector when they leave their posts in the government. An expert from the Center for Strategic and International Studies (CSIS) considers that this could now make it more difficult for the sanctioned politicians, because numerous US enterprises would not like to jeopardize their business with China.[8]
The Asian-Pacific Anti-China Pact
The new sanctions are an aspect of a new anti-China offensive being pushed by the USA and supported at least partially by Western European powers. The Biden administration has not only continued the Trump administration's sanctions policies against Huawei and numerous other Chinese high tech enterprises, but has even expanded these sanctions. Last week, Hytera was added to the sanctions list, an enterprise whose technology is being used by police and emergency medical services in The Netherlands and by diverse transport enterprises in Germany as well as by the Bundeswehr. The consequences the US listing will have for the EU are still unforeseeable.[9] The Biden administration is also continuing efforts to forge the "Quadrilateral Security Dialogue" ("Quad") - initiated under the Trump administration - which is a belligerent anti-Chinese alliance in the Asia-Pacific realm. Last Friday, the heads of states and governments of the four participating countries met online for their first Quad summit meeting. Their decisions included India manufacturing up to 1 billion single-dose Johnson & Johnson vaccines, that will be delivered to ASEAN states, in the wider Indo-Pacific and beyond by the end of 2022, ostensibly to subvert China, as a vaccines supplier.[10] Other joint measures are said to follow.
The Pacific Deterrence Initiative
Militarily, the Biden administration is also continuing Trump's deployment of US forces to the "Indo Pacific."[11] The Trump administration had expanded US warships' patrols in the South China Sea. US naval vessels have maneuvered in the twelve-mile zone close to the islands claimed by China 10 times in 2019 and another 10 times last year, at least double the annual number going back to 2014. And Navy ships sailed through the Taiwan Strait 13 times in 2020, the highest number of transits in at least 14 years.[12] According to reports in early March, the head of the US Indo-Pacific Command, Adm. Phil Davidson, presented the US Congress a $27.3 billion plan. Its drafting had been initiated already under Trump, and now, under Biden, it is including vigorous measures for militarizing the Pacific. One of the programs included in the plan, the "Pacific Deterrence Initiative," is modeled on the US' central program for mobilization against Russia, the "European Deterrence Initiative."[13] The plan includes the deployment of US medium range missiles in the so-called "first island chain" extending from Japan via Taiwan and the Philippines all the way to Borneo.[14]
Who Can Abandon Whom
The German government is participating in the mobilization against China particularly by deploying the frigate "Bavaria" to East Asia, to transit through the South China Sea.[15] An inhibiting factor is, of course, the fact that the German economy - forced by the Covid-19 crisis - is more than ever dependent on its business with China and is expanding its activities in the People's Republic. The People's Republic could "if necessary, definitely afford to abandon the German market," said former Siemens CEO Joe Kaeser recently; "the other way around is not possible."[16]
[1] EU will Sanktionen gegen China verhängen. tagesschau.de 17.03.2021.
[2] Maas für Sanktionen gegen China. sueddeutsche.de 15.03.2021.
[3] See also The Global Judges (II).
[4] Austin Ramzy, Tiffany May: U.S. Imposes Sanctions on Chinese Officials Over Hong Kong Crackdown. nytimes.com 08.12.2020.
[5] Hong Kong Autonomy Act Update. Press Statement. Antony J. Blinken, Secretary of State. March 17, 2021.
[6] Chinese envoy warns EU against sanctions over Xinjiang. news.cgtn.com 17.03.2021.
[7] Foreign Ministry Spokesperson Announces Sanctions on Pompeo and Others. fmprc.gov.cn 20.01.2021.
[8] Demetri Sevastopulo, Yuan Yang: China imposes sanctions on Trump officials including Mike Pompeo. ft.com 22.01.2021.
[9] Nele Husmann: So treffen US-Sanktionen gegen China die deutsche Bundeswehr. wiwo.de 17.03.2021.
[10] Abhijnan Rej: In 'Historic' Summit Quad Commits to Meeting Key Indo-Pacific Challenges. thediplomat.com 13.03.2021.
[11] See also Deutschland im Indo-Pazifik (I).
[12] Lolita C. Baldor: Sharp jump in US navy transits to counter China under Trump. apnews.com 15.03.2021.
[13] Paul McLeary: Indo-Pacific Commander Delivers $27 Billion Plan to Congress. breakingdefense.com 01.03.2021.
[14] US to build anti-China missile network along first island chain. asia.nikkei.com 05.03.2021.
[15] See also Die neue deutsche Kanonenbootpolitik (II).
[16] See also The Asian Century.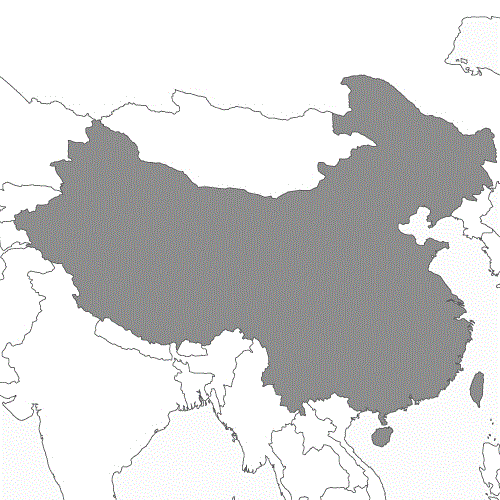 ---