Colonial Methods
Russian Foreign Minister levels harsh accusations at the EU and its sanctions policies. Brussels seeks Russian Covid-19 vaccine.
BERLIN/BRUSSELS/MOSCOW (Own report) - The Russian government is striking back at the EU's accumulating sanctions and threats of sanctions. In a press conference last Friday, Foreign Minister Sergey Lavrov lashed out at EU Foreign Policy Chief Josep Borrell. EU diplomats see this incident as a bitter setback for Brussels. In response to EU accusations of unprecedented police violence in Russia, Lavrov's ministry published a collection of video footage showing cases of serious police brutality within the EU and the USA. Borrell officially admitted police abuses exist in the West. Moscow, furthermore, expelled three diplomats from EU countries, accusing them of participating in unauthorized demonstrations. For Berlin this comes at a critical moment: Berlin is seeking to compensate for the dramatic shortage of Covid-19 vaccines by purchasing the Russian Sputnik V vaccine, which, until recently, had been denigrated here in Germany. Berlin also needs Moscow for important foreign policy projects.
The EU's Russia Policy
With his talks in Moscow at the end of last week, the EU Foreign Affairs Commissioner Josep Borrell was seeking to prepare the planned debate on EU-Russia relations in Brussels, which is on the agenda for the upcoming EU foreign ministers meeting on February 22, and subsequently at its summit of the heads of states and governments on March 25-26. As was reported prior to his talks in Moscow, Borrell primarily planned to explore issues for a degree of cooperation in the future, for example a possible coordination regarding the nuclear agreement with Iran that the EU and Russia would like to maintain or revive. The issues to be discussed included also the situation in the Middle East and North Africa. Moscow has strong influence particularly in Syria, but, to a certain degree, also in Libya. If Berlin and the EU want to continue to make their mark as mediators in Libya, they will hardly get around consultations with Russia.[1] Borrell's visit to Moscow had been prepared on Wednesday last week at a meeting between Deputy Secretary General of the European External Action Service, Enrique Mora and Russian Deputy Foreign Minister Alexander Grushko. On Friday Borrell met with Foreign Minister Sergey Lavrov.
Western Police Brutality
Moscow used Lavrov's meeting with Borrell to take the counteroffensive, after the EU's continued attacks over the Navalny case - including new sanctions.[2] Referring to recent protests by the EU regarding the methods used by Russian police against pro-Navalny demonstrations, the Russian foreign ministry had already published video footage showing police brutality against demonstrators in western countries. The footage shows how demonstrators laying on the ground are severely beaten with night sticks, run over by a bicycle and, in one case, even run over by a police car. Another footage shows how demonstrators are being choked, or knocked up against the wall by the force of water canons. According to the ministry, these scenes were filmed in several EU countries (France, Austria, The Netherlands, Finland, Poland the Czech Republic) and the USA. Asked about the video at the press conference following his meeting with Lavrov, Borrell acknowledged that "excessive use of force does not only happen in Russia."[3] However, in the West, the victim can take these cases to justice. Borrell's allegation is not backed by statistics. For example, according to the records compiled by civil rights organizations, in the USA,1,127 people were killed by police in 2020, of which, officers were charged with a crime in only 16 cases.[4] During the suppression of the Yellow Vests protests by French police, 24 demonstrators lost an eye from rubber bullets, demonstrators were also killed.[5] There have hardly been any judicial consequences.
"Dialogue without Ultimatums"
Lavrov attacked Borrell also on the question of the West's policy of sanctions. This developed during the press conference from a question on the EU's position on the most recent US sanctions against Cuba. Before he assumed a post in the EU administration, Borrell had been Spain's Minister of Foreign Affairs, and Spain has strong economic interests in Cuba, which are seriously damaged by US sanctions. (german-foreign-policy.com reported.[6]) Borrell responded, the European Union rejects the U.S. embargo to Cuba. "We expect the U.S. administration to review its position with respect to Cuba."[7] Lavrov used this, with unambiguous reference to the EU's own sanctions policy, to demand "that we should avoid illegitimate, unilateral pressure and the use of embargoes and blockades:" One could only "work through dialogue, without using any ultimatums, punishments and unilateral actions" with our partners; economic reprisals are "methods and tools from the colonial past."[8] In terms of the "Navalny case" dispute, that has served as the motivation for the latest round of EU sanctions against Russia, Lavrov pointed out that Moscow has received "no response" from Berlin to the four requests for legal assistance to clarify the case.[9] The German government continues to refuse to provide information as to why there has been no answer to our requests for legal assistance.[10]
Expelled from Russia
In addition to the verbal counter-offensive, which Brussels is very unaccustomed to; Moscow is taking measures against three diplomats from EU countries, accused of having participated in unauthorized pro-Navalny demonstrations. They are diplomats from Germany, Sweden, and Poland. The governments of all three countries have denied the allegations; Germany's Foreign Minister Heiko Maas has threatened that should Moscow "not reconsider this step," it will "not go unanswered."[11] The form of expelling diplomats is also unorthodox. Until now, western countries traditionally have reverted to this measure to intensify pressure on Russia, however, this time; it was Moscow, who is openly reacting to western attacks and taking the initiative.
Sputnik V
This comes at a critical moment for Berlin. On several occasions, politicians in both Berlin and Brussels have expressed interest in purchasing or even licensed production of the Russian Sputnik V vaccine against Covid-19. Their interest grew out of the EU Commission's comprehensive incapability to procure vaccine, (german-foreign-policy.com reported [12]) which has provoked the Union to even consider buying the vaccine from their rival, Moscow. Until now, Sputnik V had been denigrated in Germany. It had been alleged that "Putin" wants to use that "hardly tested" vaccine for "PR purposes."[13] In November, the EU had explicitly "warned" Hungary against using that vaccine. With the Union also considering using this vaccine, it is now being said, in reference to current studies, that Sputnik V is "effective, without a doubt."[14] Moscow is apparently prepared to support the Union with the vaccine, although it is uncertain, how it would react to the new EU sanctions, now being discussed. However, the main obstacle appears to be another: It is reported that the EU's approval of Sputnik V is likely to take at least four months, whose application, contrary to statements alleging otherwise, apparently has not yet been submitted. The earliest possible date for the vaccine's use would, therefore, be in June.[15] Other countries, which have less bureaucratic emergency approvals, are already using the vaccine.
[1] See also The German-Russian Treasure.
[2] See also The New Strategy toward Russia.
[3] Russia: Remarks by High Representative/Vice-President Josep Borrell at the joint press conference with Foreign Minister Lavrov. eeas.europa.eu 05.02.2021.
[4] 2020 Police Violence Report. policeviolencereport.org.
[5] See also Die Meister der doppelten Standards (II).
[6] See also Die Ära der Sanktionskriege (II).
[7] Russia: Remarks by High Representative/Vice-President Josep Borrell at the joint press conference with Foreign Minister Lavrov. eeas.europa.eu 05.02.2021.
[8] David M. Herszenhorn, Jacopo Barigazzi: Borrell stands by as Lavrov calls EU 'unreliable partner'. politico.eu 05.02.2021.
[9] Thomas Gutschker, Friedrich Schmidt: Moskau belehrt den Gast aus Brüssel. Frankfurter Allgemeine Zeitung 06.02.2021.
[10] Antwort der Bundesregierung auf die Kleine Anfrage der Abgeordneten Dr. Gregor Gysi, Dr. Alexander S. Neu, Heike Hänsel, weiterer Abgeordneter und der Fraktion Die Linke. Deutscher Bundestag, Drucksache 19/25703. Berlin, 06.01.2021.
[11] Die EU und Russland sehen ihr Verhältnis am Tiefpunkt. Frankfurter Allgemeine Zeitung 06.02.2021.
[12] See also The EU's Vaccination Disaster.
[13] Katharina Wagner: Der Sputnik-Moment bleibt aus. Frankfurter Allgemeine Zeitung 15.08.2020.
[14] Katharina Wagner: Ohne Zweifel wirksam. Frankfurter Allgemeine Zeitung 04.02.2021.
[15] Siegfried Hofmann: Der russische Impfstoff Sputnik V dürfte für Europa zu spät kommen. handelsblatt.com 05.02.2021.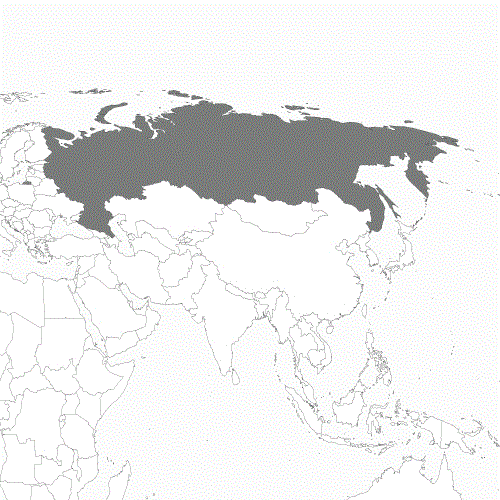 ---