Franco-German Conflicts
New divergences in the EU: Paris calls for more cooperation with Russia and more confrontation with Turkey.
BERLIN/PARIS (Own report) - Serious conflicts between Berlin and Paris over foreign policy overshadow the beginning of the German EU Presidency. French President Emmanuel Macron's ongoing endeavors to cooperate more closely with Russia are being met with resentment in the German capital. During a recent two-hour long video conference with his Russian counterpart. he agreed to soon visit Moscow. In fact, the German government lays claim to leadership in determining the EU's policy toward Russia. There is also the conflict between France and Turkey, which had considerably escalated after a Turkish naval vessel carried out radar targeting of a French frigate in June. Paris therefore withdrew from a NATO operation and is demanding tougher EU sanctions being imposed on Ankara. This runs counter to Berlin's intention to seek the kind of cooperation with Turkey that can safeguard the refugee pact and serve its own geostrategic interests. The dispute could escalate next week when the EU foreign ministers meet.
"Franco-German Renaissance"?
Observers have recently been noting a rapprochement of Berlin's policy to Paris and a new phase in the Franco-German cooperation, due, in particular, to the €750 billion EU recovery plan, with which the German government, for the first time, agreed to a joint EU debt. Some call it a step in the direction of Eurobonds, long demanded by France. Berlin is "finally" adopting a French outlook on "economics and geopolitics," according to the journal "Internationale Politik" and this "may just be the starting point of a Franco-German renaissance."[1] Berlin's approval of the EU's debt is, in fact, primarily motivated by its interest in safeguarding the German economy's important sales markets in the southern eurozone - particularly in Italy and Spain, which are threatened with collapse through the corona crisis, but can no longer be adequately supported by the current EU funds. (german-foreign-policy.com reported.[2]) In principle, insisting on a tough austerity policy, Germany is running out of alternatives for combating the crisis.
From Lisbon to Vladivostok
At the same time, disagreements on foreign policy between Berlin and Paris are increasing. On the one hand, this pertains to French efforts to establish closer cooperation with Russia, beginning with President Emmanuelle Macron's reception of his Russian counterpart Vladimir Putin on August 19 last year at his summer residence Fort de Brégançon. At the time, Macron spoke of a new "security architecture" extending "from Lisbon to Vladivostok", encompassing the EU and Russia. Drawing on old Gaullist traditions, it was an attempt to regain greater foreign policy autonomy from German dominance in the EU.[3] Originally, Macron had planned to attend Moscow's celebration of the 75th anniversary of the Allied victory over the Nazi-Reich on May 9th. It was cancelled only because the celebration had to be postponed due to the Covid-19 pandemic.
Window of Opportunity for Cooperation
On June 26, Macron and Putin had an exchange of views in a two-hour video conference. Macron is confident about cooperation with Moscow, a spokesman of the French President declared after the talk; he believes that he "can make progress with Russia on a number of subjects."[4] Macron is planning to travel to Moscow, if possible in August, but in any case still this year to intensify the cooperation between the two countries. The "window of opportunity" is favorable, because, due to the upcoming elections in the US, Washington's opposition can only be limited, according to a Parisian strategist.[5] Of course, Macron's single-handed initiative without explicit German accord, is causing great irritation in Berlin. The Élysée Palace qualified the talks as "profound and substantial," according to German media reports, with an undertone of criticism. Macron "deliberately" had not used the "phraseology" Chancellor Angela Merkel had used at the outset of the German EU Council Presidency. Merkel had called for a "critical, constructive dialogue" with Moscow, on that occasion.[6] In fact, the German government lays claim to leadership in determining the EU's policy toward Russia.
Natural Gas Conflict in the Mediterranean
A serious escalation of a Franco-Turkish conflict, which NATO is already investigating, is also threatening to affect the EU. The conflict arises from serious differences between Paris and Ankara, on the one hand, in the Eastern Mediterranean and, on the other, in Libya. In the Eastern Mediterranean the disputes are currently centered on large maritime natural gas deposits to the south of Cyprus. These lie exclusively within Cyprus' economic zone - according to Article 55 of the Maritime Law Convention - and therefore are being managed by Nicosia. Using stretched interpretations of international law, Turkey, on the other hand, is also laying claim to a portion of the deposits. France has recently strongly intensified its cooperation - including militarily - with Cyprus. At the same time, Nicosia has entered cooperation with France's energy company Total for the exploitation of the gas deposits.[7] The dispute, resulting from the overlapping Cypriot-Turkish claims to the gas, is being intensified by the fact that France and Turkey are on opposing sides in the Libyan civil war, with France supporting the Eastern Libyan warlord Khalifa Haftar, while Turkey is arming the "Government National Accord" in Tripoli, recently enabling it to wage a successful military offensive against Haftar's forces.[8] This was possible thanks to extensive illegal arms deliveries, that Ankara had promised to refrain from doing at the Berlin Libya Conference, January 19.[9]
Picked up on Targeting Radar
The Franco-Turkish conflict seriously escalated after a dangerous incident in the Mediterranean on June 10. That day, initially a Greek, then a French frigate sought to inspect a Turkish freighter - suspected of transporting a large supply of weapons from Istanbul to Tripoli, under escort by Turkish warships. The French frigate - on mission in the area within the framework of NATO's "Sea Guardian" operation - was prohibited by the Turkish warships from carrying out the inspection. In the course of the dispute, the French frigate was subjected several times to radar targeting by the Turkish vessels.[10] NATO is now investigating the incident, as Paris had immediately requested, and seeking to tone down the conflict, to prevent endangering the already-strained relations between the West and Ankara.[11] However, Paris does not accept that. Last week, Paris threatened to withdraw from "Sea Guardian," should the alliance not take more decisive measures against the growing number of Turkish encroachments. France is also demanding that the current EU sanctions imposed on Turkey be expanded. This could be decided next week, when the EU foreign ministers meet on July 13.
"Constructive Dialogue"
This also runs counter to German interests. For years, Berlin has been trying to circumscribe the conflicts with Ankara, on the one hand, to not jeopardize the EU's refugee pact with Turkey, and on the other, out of its own geostrategic considerations. (german-foreign-policy.com reported.[12]) The sanctions imposed last year on Turkey by the EU, in defense of its EU member Cyprus' natural gas interests are therefore unusually mild - the blockage of visas and banking accounts only affected two board members of the Turkish TPAO energy company, (Türkiye Petrolleri Anonim Ortaklığı, or Turkish Petroleum Corporation). Last week, during his meeting with his Turkish counterpart, Mevlüt Çavuşoğlu, German Foreign Minister Heiko Maas announced that the German government would use its influence during its EU Council Presidency to promote "pragmatic cooperation and good, constructive dialogue" with Ankara.[13] Thus, more foreign policy controversies are clearly looming with France.
Please take note of our video column Resistance to Berlin.
[1] Joseph de Weck: Pariscope: Germany Is Becoming More French - and Paris Is Loving It. internationalepolitik.de 30.06.2020.
[2] See also Germany First (III) and The Cost of Integration.
[3] Alain Barluet: Ce qu'il faut retenir de la rencontre entre Poutine et Macron. lefigaro.fr 19.08.2019.
[4] Pourparlers avec Vladimir Poutine : Macron «confiant» des progrès dans les relations avec la Russie. atlantico.fr 28.06.2020.
[5] Renaud Girard: «Une fenêtre d'opportunité avec la Russie». lefigaro.fr 29.06.2020.
[6] Michaela Wiegel: Putin umgarnt. Frankfurter Allgemeine Zeitung 29.06.2020.
[7] See also Sanktionen gegen Ankara.
[8] See also The EU's Creative Power.
[9] See also Berlin Libya Conference (II).
[10] Jean-Dominique Merchet: Comment s'est déroulé l'incident naval entre la France et la Turquie. lopinion.fr 19.06.2020.
[11] Thomas Gutschker, Michaela Wiegel: Kurz vor dem Feuerbefehl. Frankfurter Allgemeine Zeitung 03.07.2020.
[12] See also Auf Staatsbesuch in Berlin and Konfliktreiche Beziehungen.
[13] Eine volle Gesprächsagenda: Außenminister Maas empfängt seinen türkischen Amtskollegen Çavuşoğlu in Berlin. auswaertiges-amt.de 02.07.2020.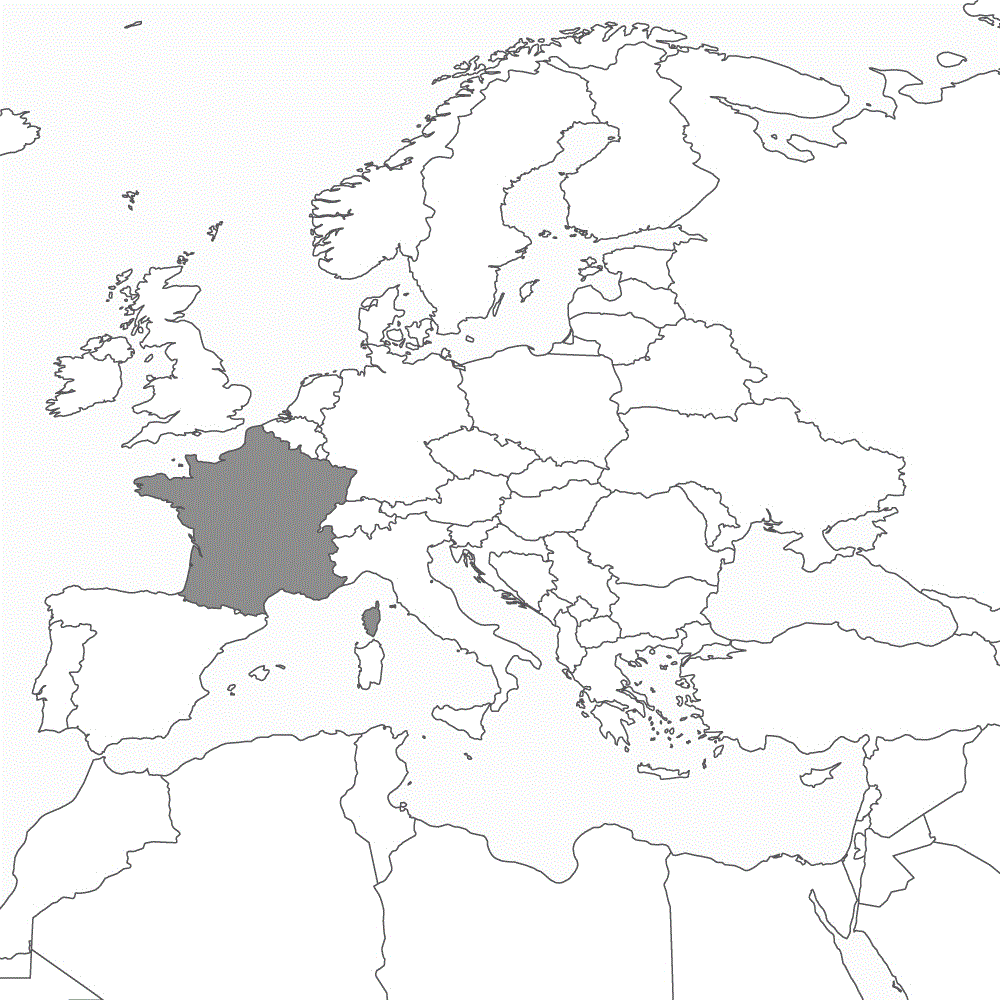 ---