The Costs of Economic Warfare
Controversy over Huawei continues in Berlin while Washington is launching a devastating blow at the Chinese company.
BERLIN/WASHINGTON (Own report) - In the wake of the most recent US devastating blow launched at Huawei, demands are again being raised in Berlin to exclude the Chinese company from setting up Germany's 5G networks. Huawei should not have an opportunity in Germany, insists Norbert Röttgen, Chairman of the Foreign Affairs Committee in the German Bundestag. The government's current draft for a revised version of the IT security law, in principle, does not exclude the participation of Chinese companies but includes an ambiguous clause ("trustworthiness test") that could be applied against them. While the discussion is continuing in Berlin, the Trump administration announced that, in the future, chip manufacturers anywhere in the world, using specialized US equipment must obtain a special US government license to supply Huawei. Experts estimate that should this directive be implemented - which would subjugate key sectors of the world's economy to US control - nearly 90 percent of Huawei sales would be threatened. Subsequently, German companies would also suffer damages.
Ambiguous Clause "Trustworthiness"
Huawei should be excluded from setting up the German 5G networks, as Norbert Röttgen, Chairman of the Foreign Affairs Committee in the German Bundestag reiterated last weekend,[1] soon after the German government's draft for a revised version of the IT security law became known. The draft stipulates that all companies seeking to participate in the establishment of 5G networks must have the respective components explicitly certified and producers are required to declare their "trustworthiness." If the Interior Ministry has any doubts, the companies can be excluded from the allocation of contracts, using, at any time, intelligence information as a justification.[2] Given the western powers' longtime use of unsubstantiated allegations provided by their espionage services to legitimize their aggressive foreign policies, this becomes a kind of wild card that anytime can be used at political discretion. The power struggle for Huawei's approval continues. The German Foreign Ministry, in particular, is pushing to exclude Chinese companies, because their participation would undermine "Europe's sovereignty," German Foreign Minister Heiko Maas claimed.[3]
Expensive Boycott
Resistance to Huawei's exclusion comes primarily from the German business community and Germany's Ministry of the Economy. They argue that, on the one hand, should Berlin, which recently introduced strict restrictions on Chinese investors,[4] now also classify one of the Chinese industry's "crown jewels" to be "untrustworthy," Beijing could have a harsh reaction.[5] German industry is desperately relying on business with China, particularly during the Corona crisis.[6] On the other hand, excluding Huawei risks delays and supplementary costs in setting up the 5G networks. The Deutsche Telekom had already announced in January 2019 that exclusion of Huawei would mean a two year delay in installing the 5G networks. The GSMA association calculates the pan-EU's cost overruns - without the Chinese company - to be in the range of €55 billion.[7] The network providers, who are under pressure, because the development of Germany's 4G was already considered deficient and are now in danger of falling behind with 5G, have begun to install the 5G network with the help of Huawei technology. "5G is built on the basis of 4G," confirmed Dirk Wössener, head of Germany's branch of Deutsche Telekom, however the German infrastructure's 4G also uses Huawei components. "Are we supposed to dismantle a large portion of the existing 4G network?"[8] Of course Berlin is still taking its time with a final decision. It could "still take months" [9] for the IT security law to be enacted, it is said.
The First Devastating Blow
The USA's recent devastating blow against Huawei has created additional uncertainties. A year ago, the Trump administration placed a ban on all deliveries of US technology to that Chinese company, in an attempt to run it out of business, as part of its efforts to halt China's economic and political growth. To accomplish this, Huawei should be deprived particularly of the supply of certain semiconductors, that the Chinese companies cannot yet produce themselves. The attempt proved a failure, not least of all, because US hi-tech companies found ways and means to subvert the supply ban to avoid losing their shares of the Chinese market. The People's Republic of China is considered the world's most important chip market. In fact, in spite of US punitive measures, Huawei was able to increase its 2019 turnover by 19.1 percent.[10] Only in the first quarter of 2020, did its rate of growth slump to 1.4 percent of what it had been in the same period the previous year - due to the Corona crisis.[11]
The Second Devastating Blow
Now the Trump administration has upped the ante. Last Friday, it announced it was forbidding the sale of semiconductors to Huawei - not merely semiconductors from US companies, but from any company using US equipment for their chip production. This particularly affects the Taiwan Semiconductor Manufacturing Company (TSMC), the world's largest contractor-producer of semiconductors, which transacts 14 percent of its total sales to HiSilicon, a subsidiary of Huawei.[12] Due to the fact that TSMC uses US components in its chip production, it has been given a transition period of 120 days, after which it may only continue to supply HiSilicon with special licences issued by Washington. Whether these will be issued is highly questionable. Should the Trump administration have complete success with its dictate, it would affect up to 90 percent of Huawei's sales transactions. It is not clear, whether the Chinese company can use its current stocks to bridge the gap in the breakdown of supplies, until it can replace those components and continue production with Chinese-made components.
Subsequent Damages
While the German government continues to procrastinate taking a decision concerning the inclusion of Huawei in setting up the German 5G networks, there are two questions confronting the German economy. The first: What are the immediate damages from the US dictate that threaten German companies? Huawei is the German chip producer Infineon's sixth-largest customer and it buys products from the US semiconductor producer Cypress which Infineon recently bought.[13] Whether business will be able to continue, or whether Infineon will be hard-hit, is still uncertain. The second question: Which countermeasures will Beijing apply and how will these affect Germany? An escalation of the US' economic war on China now being launched by the Trump administration, threatens to be a supplementary encumbrance on the entire global economy - at a time when it is already under unprecedented pressure from the Corona crisis. The German economy will be unable to escape this danger unscathed.
[1] Daniel-Dylan Böhmer, Christoph B. Schiltz, Thomas Vitzthum: Röttgen will Huawei vom Ausbau des 5G-Netzes ausschließen. welt.de 17.05.2020.
[2] Huawei muss bangen. Frankfurter Allgemeine Zeitung 13.05.2020.
[3] Moritz Koch: Fall Huawei: Innenministerium will Vertrauenswürdigkeit von 5G-Ausrüstern prüfen. handelsblatt.com 11.05.2020.
[4] See also Vor der Zerreißprobe.
[5] Moritz Koch: Fall Huawei: Innenministerium will Vertrauenswürdigkeit von 5G-Ausrüstern prüfen. handelsblatt.com 11.05.2020.
[6] See also "Crises Shift Forces".
[7] Thomas Heuzeroth: Ein deutscher Huawei-Verzicht hätte dramatische Folgen. welt.de 03.01.2020.
[8] "Ohne Huawei bleiben Funklöcher". Frankfurter Allgemeine Zeitung 02.05.2020.
[9] Moritz Koch: Fall Huawei: Innenministerium will Vertrauenswürdigkeit von 5G-Ausrüstern prüfen. handelsblatt.com 11.05.2020.
[10] Arjun Kharpal: Huawei says US blacklisting led to $12 billion revenue shortfall in 2019 as profit growth slowed. cnbc.com 31.03.2020.
[11] Ryan Browne: Huawei's revenue growth slows sharply as US blacklisting and coronavirus outbreak bite. cnbc.com 21.04.2020.
[12] TSMC to pay close attention to U.S. policy changes on Huawei. focustaiwan.tw 16.05.2020.
[13] Infineon deal scrutiny raises trade threat to Europe tech firms. businesstimes.com.sg 09.03.2020.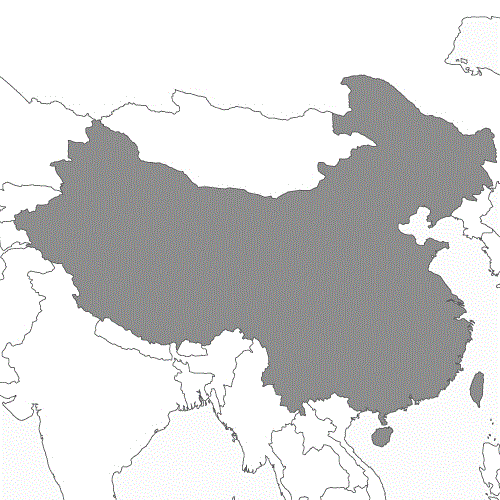 ---