Buffer Zone in the Airspace
Russia and Turkey Reach Ceasefire Accord for Idlib - without German and EU Participation.
BERLIN/DAMASCUS (Own report) - Berlin's efforts to use the plight of the Idlib refugees to gain influence in northern Syria, have again been unsuccessful. Yesterday, Thursday, Russian President Vladimir Putin and his Turkish counterpart Recip Tayyip Erdoğan reached a ceasefire accord for Idlib, due to go into effect today, Friday. German Chancellor Angela Merkel had previously sought participation in that summit meeting, while politicians in Berlin were also threatening to impose sanctions on Russia to have a "buffer zone" created in Idlib - both to no avail. If Moscow can successfully stabilize a ceasefire, it will mean that important prerequisites have been obtained for bringing Syria's economy back into swing. In spite of this, demands for a "no-fly-zone" were raised yesterday at a meeting of the EU's foreign ministers. The EU's foreign policy representative called for a "buffer zone in the airspace." It is regrettable that the Union seeks to "speak the language of power," but lacks the means to carry it out, it was alleged.
"Supply Ammunition"
In the prelude to yesterday's summit meeting between Russian President Vladimir Putin and his Turkish counterpart Recip Tayyip Erdoğan both Germany and the United States had been seeking - using different means - to insure their respective influence on developments in Idlib. In the hopes of escalating existing tensions between Russia and Turkey, possibly leading to a breakdown of relations between the two countries,[1] Washington had promised its support for Ankara's most recent military offensive in Idlib. James Jeffrey, US special envoy for Syria, had visited the southern Turkish border province of Hatay, where he announced that "ammunition could be supplied," while US ambassador to Turkey David Satterfield, suggested stationing Patriot anti-aircraft missiles at the Turkish-Syrian border.[2] Berlin, on the other hand, had explicitly sought to be invited to yesterday's summit meeting. Tuesday, Chancellor Angela Merkel had reported that she had insisted several times that she was prepared to be invited to the meeting with Putin, Erdoğan as well as French President Emmanuel Macron. However Putin blocked.[3]
New Sanctions on Russia
In addition, alluding to the catastrophic refugee situation in Idlib, the demand to establish a safe zone in northern Syria was again made. Merkel spoke in favor of an unspecified "safe zone" in Idlib, to alleviate the serious emergency situation in the region. Defense Minister Annegret Kramp-Karrenbauer agreed with considerations shared by the Chancellor, Turkish President Erdoğan and French President Macron considering "that a protection zone would be helpful for desperately needed humanitarian aide."[4] Omid Nouripour, the Foreign Policy Spokesperson for the Green Parliamentary Group indicated a principal agreement with a "protection zone," while noting that it is "unfathomable, how a security zone could be militarily imposed against Russian aerial superiority." Merkel must "show what means are available for establishing such a zone;" imposing, for example. "sanctions on Russia's defense minister" is conceivable.[5] The demand to impose new sanctions on Russia has, in the meantime, been picked up by other politicians of the CDU (Norbert Röttgen, Roderich Kiesewetter), the FDP (Bijan Djir-Sarai) and the Greens (Franziska Brantner).[6]
The Ceasefire
German attempts, one way or the other, to influence developments in Idlib have all been unsuccessful. Without the slightest participation of Germany, the United States or any other western power, Presidents Putin and Erdoğan reached an accord for a ceasefire yesterday, Thursday, that goes into effect today. The accord spells progress for the Syrian government. For example, the country's armed forces recently took control of the M5 expressway, linking Syria's northern metropolis Aleppo to its capital Damascus. The ceasefire consolidates this situation. In addition, Putin and Erdoğan agreed yesterday that a "secure corridor" will be established six kilometers on both sides of the M4 expressway connecting northern Syria to the port city Latakia, and hold joint patrols on it as of March 15.[7] If it is possible to also take control of the M4 expressway, it will immensely facilitate efforts to jump start the country's economy. However, it remains unclear, whether this can be done without further combat. Jihadi militias are still holding towns along the M4, for example, Jisr al-Shughur, being held by Uighur "Turkistan Islamic Party" according to reports.[8]
"The Language of Power"
As the ceasefire draws closer in Idlib, the EU's foreign ministers are repeatedly seeking a means of having influence. In view of the fact that Russia controls Syria's airspace, the EU's Foreign Policy Representative Josep Borrell declared yesterday that he would be in favor of expanding the ceasefire to include a "buffer zone in the airspace." Apparently, he is referring to wresting an area of northern Syria's airspace from Russian control, to probably place it under international - obviously meaning, western - control. Borrell admits, "We would gladly speak the language of power, but at the moment, are not in a position to decide,"[9] - a thinly veiled appeal for an arms buildup and a more aggressive EU foreign and military policy. In the meantime, the EU's foreign policy representative is appealing for calling on the United Nations and NATO to impose a no-fly-zone over northern Syria. German Foreign Minister, Heiko Maas, on the other hand, demands that an area in Idlib be given "security guarantees," to enable the provision of humanitarian aid. Berlin is prepared to contribute €100 million. A special meeting of the EU's foreign ministers is planned for today, Friday.
"The Most Promising Way"
While Berlin and the EU are engaged in a power struggle over Idlib, the historian and publicist Götz Aly makes a plea for a change of course. One should remember who is responsible for the destruction of Iraq, the promotion of Islamist militias in Syria and therefore is also responsible for strengthening the IS, as well as Syria's al Qaeda subsidiary, Hayat Tahrir al Sham, Aly explains, referring to the Middle East policies of western powers over the past two decades.[10] "Mosul had to be liberated from IS," Aly wrote. "The same holds true for Idlib, it must be freed from the jihadis that have assembled there, the men of the IS and international terrorists (Uighurs, Chechens, Europeans gone mad etc.)." It is no accident that a US commando killed the IS leader, Abu Bakr al Baghdadi in Idlib. Aly makes a plea for trying to make "peace in Syria, ... together with Russia, the Syrian government and administration elite." "It will not be easy." However, "after nine years of a horrible war instigated by the West, it is the most promising way."
[1] See also The War over Idlib.
[2] USA sagen Türkei Unterstützung für Syrien-Invasion zu. derstandard.de 03.03.2020.
[3] Merkel will Schutzzone für Flüchtlinge in Region Idlib. de.reuters.com 03.03.2020.
[4], [5] Marina Kormbaki: Schutzzone in Syrien? Grüne pochen auf Details. rnd.de 04.03.2020.
[6] Hans Monath: "Alles dafür tun, damit es zu einer Deeskalation in Syrien kommt". tagesspiegel.de 05.03.2020.
[7] Turkey, Russia agree secure corridor and joint patrols in Syria's Idlib uk.reuters.com 05.03.2020.
[8] Turkish shelling kills nine regime personnel in Syria's Idlib as fighting rages on: monitor. japantimes.co.jp 25.02.2020.
[9] Russland und die Türkei vereinbaren Waffenruhe für Idlib. Frankfurter Allgemeine Zeitung 06.03.2020.
[10] Götz Aly: Idlib ist ein Nest von Terroristen. berliner-zeitung.de 03.03.2020.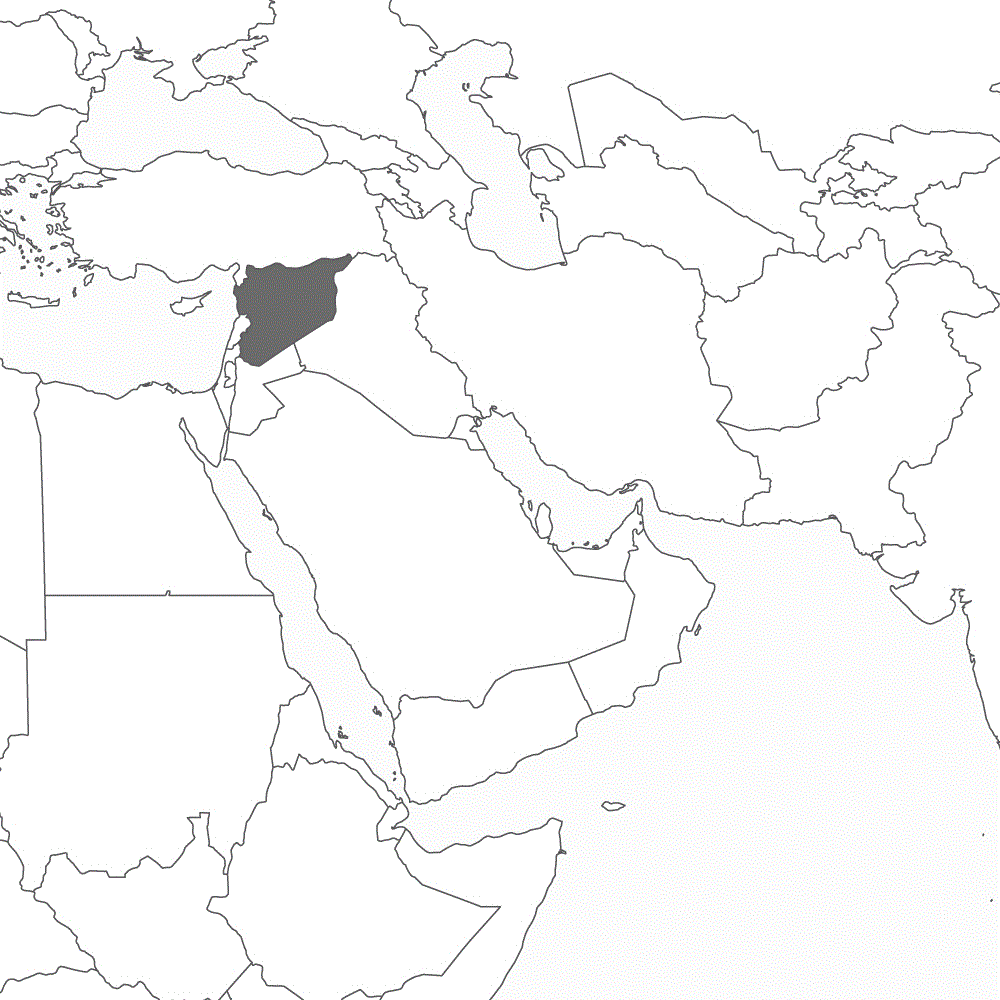 ---