An Assassination and its Consequences
Conflict over Iran escalates. Iraqi parliament demands the withdrawal of the German Bundeswehr
WASHINGTON/TEHRAN/BERLIN (Own report) - Following the USA's assassination of Iranian General Qassem Soleimani and other high-ranking Iraqi and Iranian military personnel, demands are being raised in Baghdad to expel the foreign troops, including the Bundeswehr. The Anti-IS Coalition troops, stationed in Iraq, must leave the country, the Iraqi parliament ruled yesterday. The German government insists on keeping German troops in Iraq to be able to maintain its options for gaining influence in that country. Berlin had earlier already rejected calls to end its deployment for security reasons. Camp Taji near Baghdad, where 27 German soldiers are currently stationed, had already come under missile fire in June. The camp could become a possible target for retaliatory strikes by Iran or pro-Iranian militias. Whereas the German government euphemizes the assassination of Soleimani as "a line of action undertaken by the United States", the chairman of the SPD parliamentary group officially called it a "violation of international law." A government advisor spoke of "state terrorism."
In Violation of International Law, State Terrorism
The Chairman of the SPD parliamentary group, Rolf Mützenich, has openly criticized the US assassination of Iranian General Qassem Soleimani, Iraqi military commander Abu Mahdi al Muhandis and other members of the Iranian and Iraqi military. On Sunday, Mützenich declared that the assassination of high-ranking officials of two foreign states "violated international law." "Targeted assassinations of civilians or state representatives, not directly involved in hostilities or posing no immediate threat to others, is illegal and unjustifiable."[1] Volker Perthes, Director of the German Institute for International and Security Affairs (SWP) was even clearer. According to him, the assessment of the assassination depends on whether Iran and the United States are at war with each other. However, neither Iran nor the United States had declared war on the other. "If there is no state of war," Perthes declared last Friday, then "what has taken place here" can be called "state terrorism."[2]
Assassination as "Line of Action"
Even though assassinations, such as the one on Thursday evening, are strongly condemned in the German government CDU/CSU/SPD coalition treaty - the document states, "we categorically reject assassinations violating international law, including those by drones" - the government has not yet condemned the crime. Following a telephone conference between the chancellor, the ministers of the interior, of foreign affairs and of defense as well as the minister of the chancellery, the government declared in its first official statement last Saturday that it is unanimous in its "apprehension regarding the development in Iraq."[3] Referring to the assassination, euphemized as "a line of action undertaken by the United States," it simply stated that it was committed under "Washington's national responsibility." Berlin thus rejected any responsibility on the part of the Anti-IS Coalition, of which Germany is a member alongside the USA und on whose behalf, US troops are officially operating in Iraq. However, the government showed its understanding: It is "not for no reason" that Soleimani had been placed on the EU's list of terrorists, the statement continued. Berlin's position is also interesting because it confirms once again that international law is not an irrefutable guiding principle for the German government, but simply an instrument used whenever necessary - primarily to legitimize aggressions against opponent states.
"Europe in Particular"
Otherwise Berlin is vacillating. Its previous attempts together with London and Paris, to salvage the nuclear deal with Tehran, and lay the foundation for developing an independent EU Middle East policy, has remained ineffectual and threatens now, with the current escalation, to eventually end in total failure. Yesterday, the Iranian government announced that in reaction to the continued breach of the agreement by the United States and de facto by the EU countries, as well, it would no longer respect any limits until the other signatories meet their obligations. However, the statement also announced that Tehran can quickly reverse its steps if U.S. sanctions are removed.[4] Of course, an end to the sanctions is nowhere in sight. Foreign Minister Heiko Maas announced yesterday that Berlin would "do everything possible to avoid a further escalation of the situation."[5] "Europe in particular" will now "have an important role to play." "We, as Europeans, have long-standing and reliable open channels of communication to all sides," which now must be quickly activated.[6] The German government is thereby continuing its fruitless attempts to establish an independent role in the Middle East.
Missiles Fired at Camp Taji
The Bundeswehr's mission in Iraq has also come up for discussion. The German government is using every means available to continue the mission, to be able to maintain its options for gaining influence in that country. Saturday evening, Defense Minister Annegret Kramp-Karrenbauer accordingly rejected demands to withdraw the German troops stationed at Camp Taji, in the vicinity of Baghdad, and those engaged in training troops in Erbil, in northern Iraq, as well as those working at the Anti-IS Coalition Headquarters in Baghdad. The main reason why the opposition in Berlin is demanding the troop evacuation is that the German troops' security is no longer guaranteed. In fact, missiles had been fired at Camp Taji last June. (german-foreign-policy.com reported.[7]) Now, this threat is again looming, given the fact that Iran as well as pro-Iranian militias throughout the Middle East have announced they will retaliate for Thursday evening's assassination. Kramp-Karrenbauer, on the other hand, declared that the Bundeswehr should remain in Iraq and continue to make its contribution to the "stabilization" of the region.[8]
Demands to Pull Out
However, what remains uncertain is whether Berlin can ultimately defy the crescendo in demands to pull the troops out of Iraq. Yesterday, Iraq's parliament adopted a resolution, demanding that foreign soldiers, stationed in Iraq within the framework of the US-led Anti-IS Coalition, leave the country immediately. The resolution has no binding effect. However it is seen as an important step in raising pressure on the government in Baghdad to have the necessary measures initiated. Officially, the Anti-IS Coalition troops are stationed in the country at the invitation of the Iraqi government. If that invitation is rescinded, the foreign troops could, at best, remain in the country as illegal occupation forces. Yesterday, a spokesperson for Germany's Defense Ministry announced: "German soldiers can only remain in Iraq, if the Iraqi government says it still wants them there."[9] US Secretary of State, Mike Pompeo, on the other hand, declared yesterday that Iraq's Prime Minister Abdel Abdul Mahdi is merely acting in an executive capacity in office and is under "enormous threats from the Iranian leadership" - indications destined to delegitimize any future demands for withdrawal of the troops made by the Iraqi Prime Minister.[10] This adds momentum also to the power struggle over the continued stationing of German soldiers in Iraq.
[1] Jan Drebes: "Das Völkerrecht wurde verletzt". Mützenich will Eskalation verhindern. rundschau-online.de 05.01.2020.
[2] "Asymmetrischer Krieg hat schon begonnen". tagesschau.de 03.01.2020.
[3] "Der Irak darf nicht im Chaos versinken". bundeswehr.de 04.01.2020.
[4] Parisa Hafezi: Iran says no limits on enrichment, stepping further from 2015 deal: TV. reuters.com 05.01.2020.
[5] Nach Tötung von Soleimani: Maas kündigt Gespräche mit Iran an. rnd.de 05.01.2020.
[6] Außenminister Maas zur Lage im Nahen Osten. Pressemitteilung des Auswärtigen Amts. Berlin. 05.01.2020.
[7] See also Under Fire.
[8] Bundesregierung hält an Irak-Einsatz fest. tagesschau.de 05.01.2020.
[9] Teheran verkündet "neue Phase der Widerstandsfront" im Nahen Osten. Frankfurter Allgemeine Zeitung 06.01.2020.
[10] Isabel Coles: Iraqi Parliament Votes in Favor of Expelling U.S. Troops. wsj.com 05.01.2020.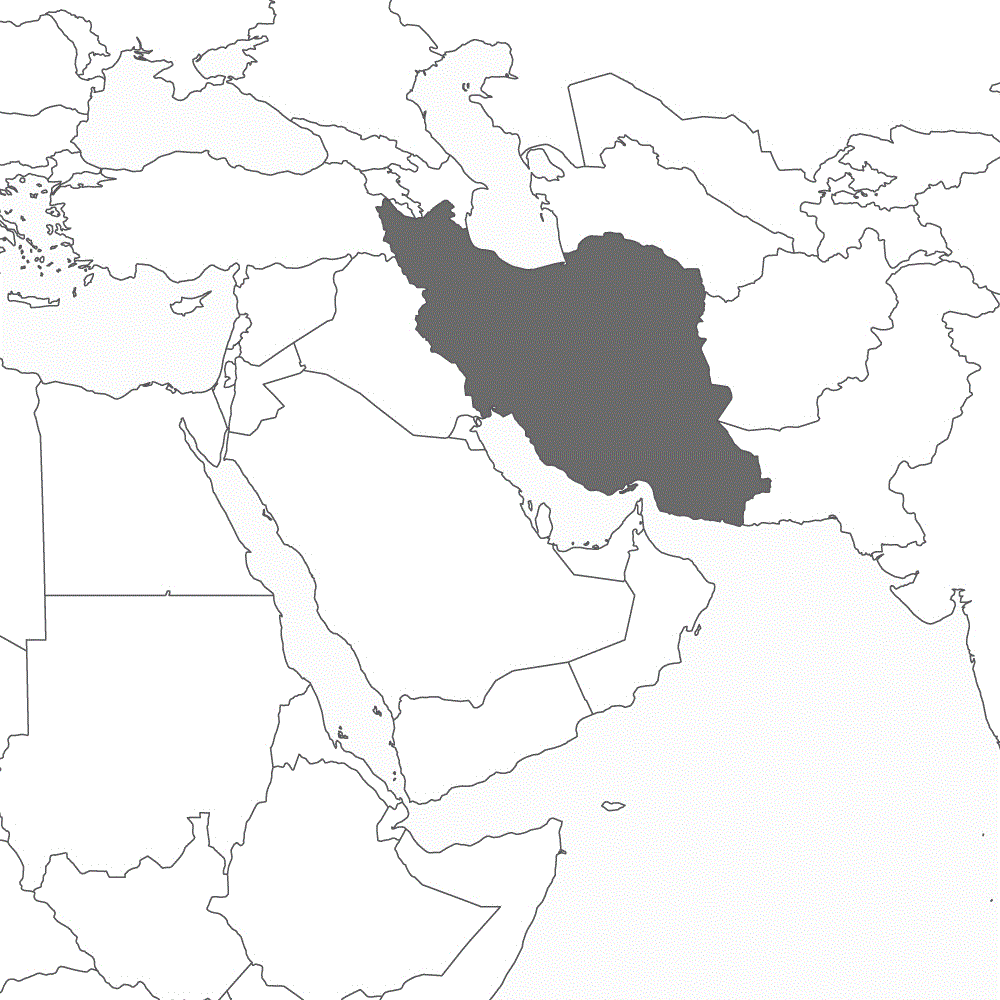 ---