Free Trade with Consequences
BERLIN/BRUSSELS/BRASÍLIA (Own report) - The German export industry hails the free trade agreement between the EU and South America's Mercosur trade block. The agreement concluded at the end of last week, following 20 years of negotiations, will drastically lower the tariffs that have been protecting the industries of the four Mercosur member nations, including Brazil. Exporters from the EU will thus obtain access to these countries. According to the EU Commission, this will save €4 billion in tariffs benefiting, largely, German enterprises, the EU's major Mercosur suppliers. Conversely, the agreement opens the EU's agricultural markets to the South American agro-industry - to the detriment, in particular, of French and Irish farmers. In fact, Berlin has imposed the agreement in spite of resistance from Paris. Protest is also being raised in South America, with trade unions warning that it could be a "death sentence" for the local industry, reducing Mercosur to a colonial status of raw materials supplier for the EU and sales market for European companies.
Success after 20 Years
Negotiations on the free trade agreement between the EU and South America's Mercosur,[1] which began around 20 years ago, were successfully concluded at the end of last week. Both sides agreed on a treaty drastically lowering tariffs on both sides of the Atlantic, thus massively boosting trade. The EU has already concluded free trade deals with various countries and regional alliances in Latin America.[2] However, the new deal with Mercosur - alongside the deal with Mexico - is of particular importance. On the one hand, Mexico is interesting for the EU not only as a market - due to it having the second largest population of the Latin American countries - but, above all, because it is a production site for sales in the United States. Mercosur, on the other hand, is important because of the size of its market, but also because of its political role. Brazil, which has the largest population in Latin America, accounts for nearly 75 percent of Mercosur's total economic output and seeks to play not only a leading economic, but also political role in South America.
Main Beneficiaries
On the EU side, particularly industrial enterprises are hoping that the agreement will enhance their profits. Up to now, Mercosur has protected its economy with relatively high tariffs. For example, tariffs for importing cars are at 35 percent, spare parts for cars at 14 to 18 percent, for machines 14 to 20 percent.[3] According to EU Commission estimates, EU enterprises can save up to €4 billion annually, once the treaty goes into effect and the tariffs are lifted. Above all, they will be able to sell their products at more favorable prices in Mercosur countries and thus force their rivals from the market. The EU's largest Mercosur supplier is the Federal Republic of Germany, therefore, German enterprises can be assumed to become the primary benefactors of the free trade agreement, especially since German industry, for decades, has maintained a strong standing - also in Brazil, for example in the industrial metropolis Sao Paulo.[4] Particularly the automobile industry is hoping for an increase in exports. This concerns, on the one hand, the delivery of vehicles particularly to Brazil's rapidly growing car market, but also the export of spare parts to Mercosur factories, including VW do Brasil and Mercedes-Benz Argentina. Germany is - after China and ahead of the USA - Brazil's second most important automobile supplier.[5]
Supplier of Raw Materials and Sales Market
However, in Mercosur, the agricultural sector expects a significant increase in its exports. This pertains particularly to the export of soybeans, beef, poultry, and sugar. It is true that, as far as is known, the EU allows only a quota-based amount of particular agrarian products to enter the Union duty-free, but applies tariffs on deliveries exceeding those limits. Nevertheless, a significant increase in Mercosur-exported agrarian products is expected. In fact, this is likely to reinforce Mercosur's role as a supplier of the EU's raw materials and agricultural products, while simultaneously Mercosur's industry - there where it exists - will find itself under intensified competitive pressure. South American critics are already explicitly warning that the free trade agreement will have "catastrophic consequences." It could prove to be the "death sentence for our industry," warns a statement signed by 20 trade unions from Mercosur nations and Chile.[6] In fact, the agreement is capable of reverting Mercosur to a classical colonial status - as a sales market for EU industrial products and supplier of raw materials.
Berlin Defeats Paris
The free trade agreement has refreshed old fault lines and further exacerbated the tensions within the EU. Germany - whose industry is expecting the greatest profits - has explicitly supported the agreement on the treaty. Spain and Portugal,[7] - hoping to benefit from historical ties with their former colonies - have also explicitly supported the agreement. However, the agreement negotiated by the EU Commission is being sharply criticized by EU nations, whose agriculture are threatened to seriously suffer under Mercosur competition. Particularly, France and Ireland have therefore taken clear and energetic initiatives to have the agreement amended. The German position has ultimately prevailed. Not only the renewed defeat in its power struggle with Germany, but the fact that Berlin has won Madrid - with which Paris shares various interests - over to its side on the Mercosur issue, is particularly painful for France. Of course, the agreement still must be approved by the EU's and the national parliaments. Resistance is not to be ruled out.
Bolsonaro's Accomplice
European non-governmental organizations are also expressing sharp criticism. On the one hand, their criticism is based on the fact that the free trade agreement was negotiated also with Brazil's ultra-rightwing President Jair Messias Bolsonaro. Among other things, Bolsonaro had announced that the police would be given a free hand in their use of firearms to fight crime. In fact, the number of police murders is dramatically increasing. In Rio de Janeiro, alone, whose governor is a supporter of the president, 558 people have been killed by the police in the first four months of 2019 - more than ever before.[8] In May, 32.2 percent of the 171 murders in Rio, were carried out by police - also a record.[9] On the other hand, their criticism is also based on the fact that Bolsonaro has not only taken representatives of the agro-industry into his cabinet, but has even systematically annulled property rights of indigenous sectors of the population, facilitating agro-industries' access to non-industrialized territories. It is feared that, to the extent that the EU-Mercosur agreement boosts Brazil's agricultural exports, this could not only lead to even more rain forests being deforested, but even to an increase in the number of assaults on the indigenous groups in the population. The EU, they warn, should not allow itself to become Bolsonaro's accomplice. However, that is precisely what it is doing, if the free trade agreement takes effect.
For more information on this subject see "Now, Bets are on Brazil".
[1] Full-fledged members of Mercosur are Argentina, Brazil, Paraguay and Uruguay. Venezuela's membership has been suspended until further notice. Bolivia is currently in the process of joining.
[2] The EU maintains free trade agreements with Mexico, with Central America (costa Rica, El Salvador, Guatamala, Honduras, Nicaragua, Panama), with 15 Caribbean nations, with some of the Andean Community (Columbia, Peru, Ecuador) and with Chile.
[3] Darum geht es im Freihandelsvertrag mit Mercosur. Frankfurter Allgemeine Zeitung 01.07.2019.
[4] See also The Chicago Boy and His President.
[5] Branche kompakt: Brasiliens Kfz-Markt auf Erholungskurs. gtai.de 27.02.2019.
[6] Marta Andujo: Nach der Euphorie kommt Kritik am EU-Mercosur-Freihandelsabkommen. amerika21.de 01.07.2019.
[7] Christoph G. Schmutz: Unterhändler ringen um ein Handelsabkommen zwischen der EU und den Mercosur-Staaten. nzz.ch 27.06.2019.
[8] Número de mortos pela polícia aumenta no Rio. metropoles.com 05.06.2019.
[9] Polícia do RJ cometeu 1 em cada 3 homicídios no estado em maio. otempo.com.br 28.06.2019.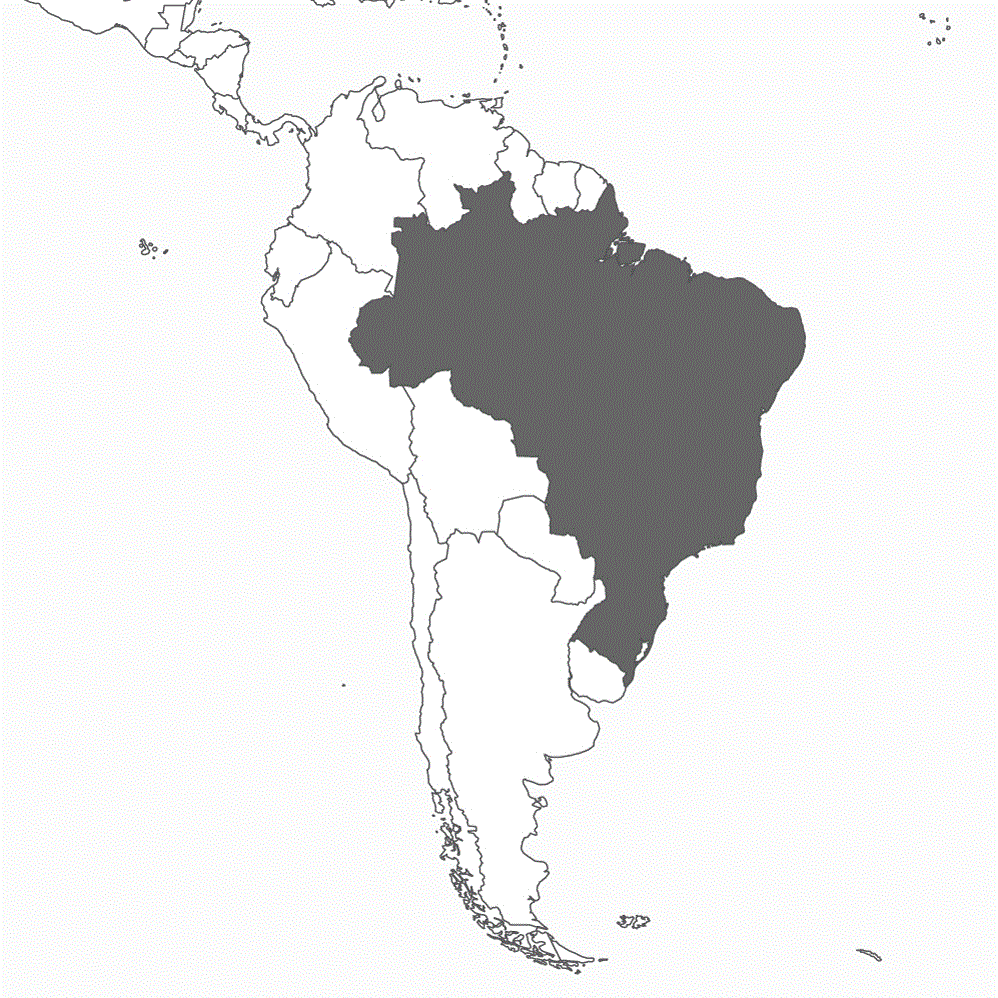 ---