The Chicago Boy and His President
BERLIN/BRASÍLIA (Own report) - German business circles are placing high hopes on Brazil's President-elect Jair Messias Bolsonaro pointing to the economic program of Paulo Guedes, designated to head a super ministry. During Augustino Pinochet's military dictatorship, he was a professor at the University of Chile and his program resembles the economic policy of the Chilean Junta. Since about a year, Guedes has been Bolsonaro's advisor. The Brazilian business community is hailing Bolsonaro, particularly the National Confederation of Industry (CNI), where German businesses hold strong positions. CNI is the Brazilian partner of the Federation of German Industries (BDI). German companies had already cooperated with the Brazilian military dictatorship. Bolsonaro's victory is a deathblow to the policy of cautious redistribution in favor of impoverished segments of society, pursued by Presidents Lula da Silva and Dilma Rousseff. This policy was essentially ended with the May 2016 cold putsch - under applause of German business representatives.
"No Flirting with Socialism"
The election victory of the ultra right candidate Jair Messias Bolsonaro in Brazil is a clear break with the era of nearly 15 years of significant improvement for dozens of millions of impoverished Brazilians, who had lived in desolate conditions. During the Presidency of Lula da Silva (2003 - 2010) and his successor Dilma Rousseff (2011 - 2016), the governing Partido dos Trabalhadores (Workers Party, PT) had succeeded in bringing nearly 24 million people - inhabitants of the desolate Northeast and the huge urban slums of major cities - out of dire poverty. A large number of once destitute Brazilians, were able to join the lower middle class.[1] Bolsonaro, who owes his victory to years of concentrated groundwork by ultra-right military [2] has now declared war on the forces, who had been promoting those reforms helping the poor. "We can no longer flirt with socialism, communism, or extremism," he declared in his first speech after his election. Already during the election campaign, he had announced that he will prosecute social movements such as the Landless Workers Movement (MST) and the Homeless Workers Movement (MTST) as "terrorist associations."[3] Bolsonaro's election victory is mainly due to the country's almost pure white ruling class, the white segments of the middle class and the ultra right evangelical Pentecostal Churches, with their tens of millions of followers in Brazil.
The Cold Putsch
With his threats, Bolsonaro is radicalizing the war against the Brazilian Left and the PT, launched by the country's ruling circles back in May 2016 with a cold putsch against the elected President Rousseff (PT). Accusing her of violating budgetary laws, Rousseff had been removed from office in proceedings that had been widely criticized at the time. The right-wing liberal Party of the Brazilian Democratic Movement (PMDB) subsequently appointed Michel Temer as transitional president. According to leaked wiretap recordings, the PMDB had been given the green light by Brazil's military leadership, with generals promising to "guarantee" the cold putsch. (german-foreign-policy.com reported.[4]) Temer, whose government was comprised of only white men, immediately announced comprehensive plans to cut the previous PT governments' social programs, which he subsequently implemented.[5] However, he could not avoid the corruption investigations against the PMDB and himself. Unlike Rousseff's case, however, he was not faced with impeachment proceedings. By the end of 2016, only one tenth of the population was favorable to the way he was handling his job, in 2017 the approval rating dropped even further, at times to three percent. He would have had no chance of winning elections.
"Efficient Economic Policy"
The German business community had already welcomed the cold putsch carried out against Dilma Rousseff. This is no marginal note. The Federal Republic of Germany is among Brazil's most important investors and trading partners. German companies, such as VW do Brazil are a mainstay in Brazilian industry. The German Ministry of Foreign Affairs estimates German direct investments in that country - with the inclusion of reinvestments - at more than €20 billion, surpassing every other Latin American country. More than 1,300 German or German-Brazilian companies account for 250,000 employees and an estimated ten percent of Brazil's Gross Domestic Product (GDP). For decades, the industrial metropolis Sao Paulo has been one of German companies' most important overseas locations.[6] Therefore, the German business circles' explicit praise for President Temer has always carried considerable weight. For example, in the fall of 2017, the Volkswagen Corp.'s board member, Andreas Renschler, concluded that the Temer government had "begun a radical transformation of the country," which will now make the Brazilian market "much more attractive and competitive for the future."[7] At the same time, the Latin American Committee of German Business (LADW) exclaimed, it was "amazing, what a good finance and business team can do in a government - even if it is, itself, very unpopular." With an "efficient and coherent monetary and economic policy," President Temer was able "to win confidence, in just one year" [8] - a "confidence" that had been missing in the previous PT governments.
Standing Ovations
Already in the summer, critics had pointed to German Brazil-based companies' apparent approval of Bolsonaro's policy, due to his July 4th speech to Brazil's CNI, a partner organization of Germany's Federation of German Industries (BDI). German companies are "very influential" in the CNI, particularly through the industrial associations of Sao Paulo (FIESP) and through that of Rio de Janeiro (Firjan), according to a statement issued by the umbrella association of Critical Shareholders and the Cooperation Brazil (KoBra). The appraisal had been published a few days after the event.[9] Bolsonaro repeated his notorious anti-democratic, racist, sexist, and in certain respects "openly fascist" positions to the CNI, the statement explains. A large portion of the industrial representatives present "applauded with standing ovations." A large number of the German companies with sites in Brazil are "members of the various CNI member organizations." They supported the course being taken by the CNI without any form of criticism. That is "absolutely unacceptable."
Pinochet's Professor
The LADW had most recently stated its position on the upcoming elections in vague but hopeful terms, in a newsletter in September. "Brazil is not heading for a 'more of the same,'" wrote VW board member Renschler. That is "a reason to be hopeful."[10] In the same newsletter, the Brazilian economist Ricardo Sennes responded to whether "one should fear Brazil's elections" explaining that, although Bolsonaro holds "extreme right-wing positions" his economic advisor is ultra-liberal, has a PhD at the University of Chicago and experience with Chile's Pinochet government."[11] Milton Friedman was teaching at Chicago, when Guedes was studying there. Friedman's economic program was put into practice in Chile, by some of his students - "the Chicago Boys"- during Augusto Pinochet's military dictatorship, with a radical deregulation and the sale of all state property. Bolsonaro's economic advisor, who is designated to head a super ministry for economy, industry and trade, Paulo Guedes, had also worked for a while under the Chilean military dictatorship, as economics professor at the University of Chile in Santiago - after the uncompromising purge of everyone in the opposition. His best-known plans remind of the economic policy of the Chilean military junta.
Collaborators
German enterprises had collaborated closely with diverse Latin American military dictatorships at the time, not only in Chile, but, for example, in Argentina and in Brazil. For Brazil, the case of VW do Brasil is well documented. (german-foreign-policy.com reported.[12])
[1] Daniel Flemes: Wahl in Brasilien: Rechtspopulismus auf dem Vormarsch. GIGA Focus Lateinamerika, Nummer 5. Hamburg, September 2018.
[2] Mario Schenk: Rechtsextremer Bolsonaro - Zögling des Militärs in Brasilien. amerika21.de 27.10.2018.
[3] Mario Schenk, Harald Neuber: Brasilien: Rechtsextremer Jair Messias Bolsonaro ist Präsident. amerika21.de 29.10.2018.
[4] See also Wende in Lateinamerika (I).
[5] Katharina Hofmann: Der Präsident knechtet die Schwächsten. zeit.de 04.10.2017.
[6] Brasilien: Beziehungen zu Deutschland. auswaertiges-amt.de.
[7] Andreas Renschler: Ja, Brasilien kann es! LADW Sunday Brief No 6. Oktober 2017.
[8] Alexander Busch: Wirtschafts- und Geldpolitik schaffen Vertrauen. LADW Sunday Brief No 6. Oktober 2017.
[9] Die Rolle und Verantwortung deutscher Firmen. kooperation-brasilien.org 08.07.2018.
[10] Andreas Renschler: Ein "Weiter so" tut es in Brasilien nicht - ein Grund zur Zuversicht! LADW Sunday Brief No 9. September/Oktober 2018.
[11] Herr Sennes, muss man sich vor den Wahlen in Brasilien fürchten? LADW Sunday Brief No 9. September/Oktober 2018.
[12] See also Auf Blut gebaut (II).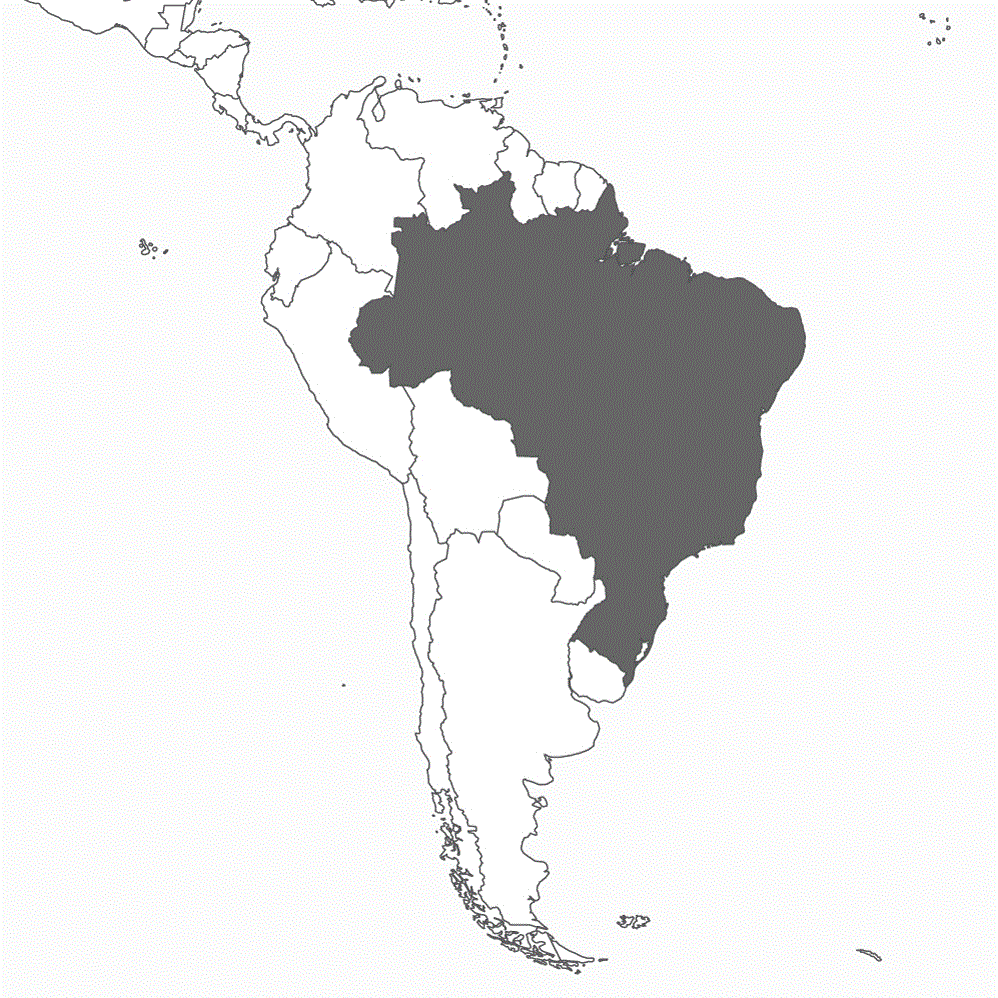 ---