Cheap Commemoration
BERLIN/ATHENS/WARSAW (Own report) - In reference to Greece and Poland's new demands for reparations for Germany's World War II mass crimes, the German government has reconfirmed its blockade on compensations. Berlin maintains that there are no legal grounds for Athens and Warsaw's demands. No reparations will be paid. A parliamentary commission in Greece has estimated that the material damages inflicted during German occupation between 1941 and 1944, amount to €288 billion. The Polish parliament has estimated the destruction caused by the reign of terror during Nazi occupation is at €840 billion. Athens intends to take initial steps before the end of the year to force German government compliance. Germany, in fact, has successfully avoided honoring any of the compensation claims, by using legal finesse and political pressure. At the same time, German authorities are participating in unofficial memorial ceremonies for the victims of the Nazi reign of terror, ostentatiously begging "forgiveness" from the victims - free of charge.
EU Loans as a Muzzle
The report of the Greek parliament's non-partisan commission, estimating German reparation debts to Greece at €288 billion - plus the €11 billion for a forced loan to the Nazis, which has never been repaid - had been presented already in August 2016. Kóstas Douzínas, law professor at London's Birbeck University and Chair of Athens' Parliamentary Committee for Foreign and Defense Affairs, confirmed that Athens had been unable to follow through on the report's findings and demand that Berlin pay its reparations debts, because Greece had been "receiving loans from the EU" until August 2018.[1] Thus, with its so-called aid payments, Brussels was helping the EU's hegemon to avoid meeting the normal legal reparations for the worst war destruction carried out during the Nazi reign of terror under the occupation from 1941 to 1944. Shortly following the end of the EU's "aid program," the speaker of the Greek Parliament, Nikos Voútsis, announced that Athens, in the course of this year, would take steps to claim these reparations.[2] In October, Greece's President, Prokópis Pavlópoulos reaffirmed during his visit to his German counterpart, Frank-Walter Steinmeier that the Greek state was maintaining its legitimate demands.[3] Therefore, he can expect the first steps from the Greek side.
Development Hampered
At the same time, politicians in Athens are pointing out that the war damage caused by Germany has significantly contributed to hampering Greece's prosperous development. Experts estimate that during German occupation, a quarter million Greeks died of penury; Around 60,000 Jewish Greeks had been abducted, taken to death camps and killed; At least 30,000 Greeks were massacred by the SS and the Wehrmacht. According to the historian Hagen Fleischer, an expert on Greek history under German occupation, the material damage is also "hardly calculable."[4] Immediately after the invasion, the occupiers stole raw materials and food stuffs in enormous quantities. This deprived the population of not only its means of subsistence, but destroyed also the foundations of Greek craftsmanship and the weak Greek industry. As Fleischer notes, this comes on top of the "losses, due to hyperinflation and the German destruction of the infrastructure as a consequence of economic pillage (mines, forests, etc.) and the systematic destruction through reprisals or during the German retreat. The majority of railroad bridges were blown up; far more than 80 percent of the rolling stock ruined or stolen; 73 percent of the merchant shipping tonnage sunk; nearly 200,000 buildings totally destroyed or damaged." The destruction was "so comprehensive," concludes Greek journalist and European Parliamentarian, Stélios Koúloglou, "that it was largely responsible for retarding the development of our country into becoming a modern European nation."[5]
Scorched Earth Policy
Experts unanimously agree that Greece had suffered more under the German reign of terror than any other non-Slavic nation. Poland was among the Slavic nations that had suffered even more under Germany's war of annihilation. Around 6 million Poles were killed in the German war of annihilation or in the reign of terror during its occupation. The material damage that the German occupiers wreaked in their combat efforts, in their war on the partisans, in their massacres or with their "scorched earth policy" - when they retreated - was unparalleled. The destruction of 90 percent of Poland's capital, Warsaw, is a notorious example. Like its Greek counterpart, the Polish parliament has also had an estimate made of the damages inflicted by the German occupiers, which come to €840 billion.[6] Warsaw is also currently studying the best way of raising the reparations demands to Germany and the chances that their demands will be met. "In my opinion, reparations payments are not a closed chapter," said Poland's President Andrzej Duda recently at the German-Polish intergovernmental consultations.[7]
Forgiveness, Free of Charge
Berlin is reacting to both the Greek and the Polish demands in its usual way - with denial and diversion. Not the German crimes are being denied, but, the fact that these engender, consequently, legally stipulated reparations and indemnities. Berlin continues to allege, first, that enough compensation has already been paid and second, that there are no other outstanding obligations. Neither of those allegations apply, in spite of all of Berlin's legal trickery to avoid meeting the claims of numerous Nazi victims. (german-foreign-policy.com reported.[8]) German authorities are seeking to divert the respective countries' growing anger by participating in inconsequential memorial ceremonies, which suggest a symbolic honoring of the victims, while refusing any form of material reparations. Most recently, German President Steinmeier participated in a memorial ceremony in Greece. At that ceremony in mid-October, Steinmeier said, "we bow to the victims. Above all we ask here in Greece your forgiveness for what happened."[9] That "forgiveness" was expected to be granted free of charge. Next year, Steinmeier intends to be on hand September 1, for the eightieth anniversary of Germany's invasion of Poland, where he is expected to present similar formulations to the one used on his visit to Greece.
Germany's Responsibility
Greek critics of Germany's refusal to meet their reparations payments are resorting to using one of the German government's favorite terms - "responsibility." Berlin likes to include this word in its jargon, to signify its claim to global power. Because Germany has achieved "new power," it must now assume "new responsibilities," according to a programmatic article published by the German Institute for International and Security Affairs (SWP) in an attempt to legitimate Berlin's offensive rise into world politics.[10] Most recently Foreign Minister Heiko Maas also postulated "a growing responsibility of our country" - to be "at the negotiating tables in Minsk, Vienna, or Lausanne, in Brussels and in New York." We must "assume responsibilities, there, where we are needed," Maas claimed.[11] The European Parliamentarian, Koúloglou was quoted, "Germany has never assumed its historical responsibility for the total destruction of our country."[12] That is not only true for Greece, but for Poland and all of the other countries on the European continent, that suffered under the Nazis reign of terror.
[1] Helena Smith: Greece reiterates claim of €288bn for damages under Nazi occupation. theguardian.com 29.10.2018.
[2] German war reparations report to come to House this year, Parl't speaker says. ekathimerini.com 12.09.2018.
[3] Greece broaches war reparations issue again. ekathimerini.com 11.10.2018.
[4] Hagen Fleischer: Die deutsche Besatzung(spolitik) in Griechenland und ihre "Bewältigung". sogde.org, Dezember 2013.
[5] Helena Smith: Greece reiterates claim of €288bn for damages under Nazi occupation. theguardian.com 29.10.2018.
[6] Jan Puhl: Muss Deutschland jetzt Milliarden an Polen zahlen? spiegel.de 11.09.2017.
[7] "Kein erledigtes Thema". tagesschau.de 28.10.2018.
[8] See also Resolution of the Reparations Issue and Die Reparationsfrage.
[9] Steinmeier bittet Griechen um Verzeihung. zeit.de 11.10.2018.
[10] Neue Macht - Neue Verantwortung. Elemente einer deutschen Außen- und Sicherheitspolitik für eine Welt im Umbruch. Ein Papier der Stiftung Wissenschaft und Politik (SWP) und des German Marshall Fund of the United States (GMF). Berlin, Oktober 2013. S. dazu Die Neuvermessung der deutschen Weltpolitik.
[11] Rede zum Amtsantritt von Bundesaußenminister Heiko Maas. auswaertiges-amt.de 14.03.2018.
[12] Helena Smith: Greece reiterates claim of €288bn for damages under Nazi occupation. theguardian.com 29.10.2018.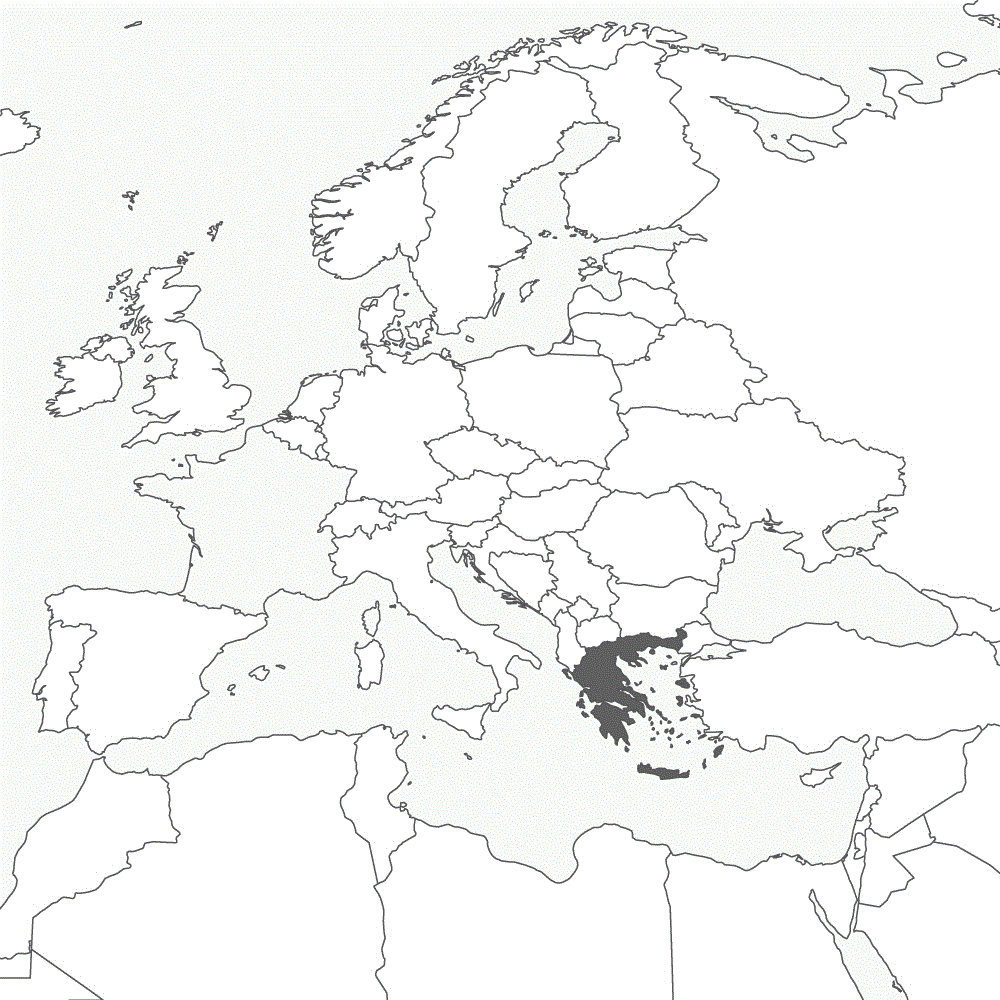 ---