War of Sanctions against Iran
BERLIN/TEHRAN (Own report) - New US sanctions against Iran have come into effect, without the slightest sign of success for the opposition to the US Middle East policy that had been so loudly proclaimed by Berlin and the EU. Berlin had affirmed, it would do everything in its power to secure for EU companies - particularly German - business deals with Iran, thereby safeguard the nuclear agreement while strengthening the standing of German/EU industry in Iran. The latter has completely failed. German business representatives are warning of the "danger" that German business with Iran "could come to a complete halt." If this development continues, China - which during the first round of sanctions, had already become Iran's main trading partner - could further enhance its position in Iran, particularly due to continued oil purchases from Tehran. Contrary to its announcement, the Trump administration did not succeed in entirely cutting off Iranian oil exports. Today, Iran is selling more oil than during the previous round of sanctions.
Iranian Oil Exports
The Trump administration could only partially reach its objectives with its new sanctions - particularly in the oil and gas sector. Trump had insisted on completely cutting off Iran's oil exports, which, last spring, had temporarily risen to 2.8 million barrels per day and were still at 1.8 million yesterday, according to reports. This is significantly more than during the previous round of sanctions during Barack Obama's presidency. In 2013, the average was at 1.1 million barrel per day. Thanks to the oil prices that have been rising since spring, Iran has been able to cover some of its losses. Tehran is in a bad state; although not as deadly as Trump had hoped. Washington has also been forced to grant waivers to eight countries - including six of the seven largest customers of Iranian oil - allowing them to continue to import oil from Iran [1] for an initial six months - officially, with the stipulation that they continually reduce their imports. It does not seem likely that at least China - but perhaps also India - have agreed to those conditions. In the power struggle over Iran, Trump's strategy of replacing Obama's alliance policy with a brazen US dominance policy, has not born fruit in the case of Iran.
Global Sanctions
Washington is now seeking to achieve its goals by expanding its already excessive global policy of threats. The sanctions that were implemented yesterday are not only targeting Iran's oil sector, but also its transport and financial sectors. They also include so-called secondary sanctions against all enterprises worldwide, which violate US sanctions and continue to do business with respective Iranian companies. Humanitarian aid for Iran is, in fact, no longer possible. Whereas Washington formally claims to exclude humanitarian goods from sanctions, insiders report that this cannot be seen in practice.[2] The financial sector is at the core of the sanctions regime. The complete reliance of banks on the US dollar for their international transactions is the lever the Trump administration is using to force them to conform. The EU had announced It would set up a so-called special purpose vehicle (SPV) as a sort of barter system to sidestep the US dollar in trade with Iran. It had hoped to have the SVP ready by last Sunday, the eve of the implementation of US sanctions. The project, however, did not progress, and according to Brussels, it would still need an indefinite period of preparation.
"Fleeing Iran"
So far, Berlin and the EU's efforts to make their mark, as a global political alternative to the United States, by upholding the nuclear agreement with Iran, have proven unsuccessful. "Our objective" is "to protect European economic actors with legitimate business relations with Iran," according to a common declaration signed Friday by the relevant ministers from Germany, France and Great Britain along with Federica Mogherini, EU High Representative for Foreign Affairs and Security.[3] So far this objective has not been reached. Although, the EU has explicitly forbidden companies from member countries to abide by sanctions imposed by a foreign country - in this case, US sanctions - European companies, for the most part, in fact, have pulled out of Iran. They do not want to jeopardize their much more lucrative business in the United States by doing business with Iran.[4] This is particularly true for German companies, whose most important sales market and investment site is the United States. (german-foreign-policy.com reported.[5]) Billions in business deals have been lost, particularly with the retreat of such German companies as Siemens, Daimler and Airbus (which also has sites in Germany). This has provoked triumphant declarations in Washington. For example, US Secretary of State Mike Pompeo was quoted saying "European countries are already fleeing the country."[6] Washington's Special Envoy for Iran Brian Hook declared sarcastically that one sees "overwhelming support" for Washington's policy on Iran in the EU countries' retreat from Iran.[7]
Trust Accounts
In fact, the West's influence in Iran is continuing to dwindle, with the retreat of western companies from that country. Already during the previous round of sanctions, China had been able to rise to Iran's unparalleled most important business partner. This development will probably continue, since the People's Republic of China does not intend to abide by US sanctions. Whereas the President of the German Chambers of Industry and Commerce (DIHK), Eric Schweitzer, warned that German business with Iran is "in danger of coming to a complete halt,"[8] companies from China are further expanding their activities in this Gulf nation. According to reports, Tehran and Beijing have reached an agreement to transact their future trade via a non-dollar trust fund at Chinese banks. This would allow Iran to purchase goods in China from a trust account for the value of its oil deliveries to China, however only valid in China.[9] This increases Iran's dependence on the People's Republic of China. If reports prove true, the Chinese-Iranian account mechanism resembles the SPV system the EU had planned to set up. However, China is apparently already in a position to put its system into operation, the EU is not.
Golf War against China
Following the European companies' retreat from Iran, the only thing that can halt the West's loss of influence is the unconditional capitulation of Iran's elite, being demanded by Washington. In the summer, a German expert on the USA published his analysis at the German Council on Foreign Relations (DGAP). He warned that, because this capitulation is highly unlikely, if the US sanctions policy prove unsuccessful, the United States may ultimately attack Iran militarily, because only "a war" could make it "more difficult for its rival China," to "gain more influence" in Tehran. "Political and economic policymakers in Germany and Europe should brace themselves for the possibility that, if necessary, military pre-emptive [!] strikes against Iran, among other things, may help insure that China will not again be the beneficiary of western sanctions."[10] In a recent statement, the author of the analysis reiterated his warning that "once it has withdrawn from the Iran nuclear deal and tightened sanctions, the USA could soon apply other measures," for example a war ("pre-emptive strikes"). President Trump has already assembled the necessary "war cabinet" in the persons of his anti-Iranian hardliners such as National Security Advisor John Bolton and Secretary of State Mike Pompeo.[11]
[1] Waivers were granted to China, India, Japan, South Korea, Turkey, Taiwan, Italy and Greece. Iraq has been allowed to continue the importation of Iranian natural gas.
[2] Julian Borger: Trump administration unveils full extent of US sanctions on Iran. theguardian.com 05.11.2018.
[3] Gemeinsame Erklärung der EU/E3 zu Iran / JCPoA. 2. November 2018.
[4] See also Golfkrieg gegen China.
[5] See also Transatlantische Ambivalenzen.
[6] Pompeo defends Trump plan to send to troops to southern border. cbsnews.com 04.11.2018.
[7] Pompeo: Iran wird normal, oder es zerkrümelt. Frankfurter Allgemeine Zeitung 06.11.2018.
[8] Iran bereitet sich auf massive US-Sanktionen vor. handelsblatt.com 04.11.2018.
[9] Josh Rogin: China is reaping the rewards of undermining Trump's Iran strategy. washingtonpost.com 05.11.2018.
[10] Josef Braml: Russland auf Partnersuche im Osten: US-Sanktionen verfehlen ihr Ziel. DGAPkompakt Nr. 13. Juli 2018. See also Golfkrieg gegen China.
[11] Josef Braml: Gerät Trump unter Druck, steigt die Kriegsgefahr. focus.de 02.11.2018.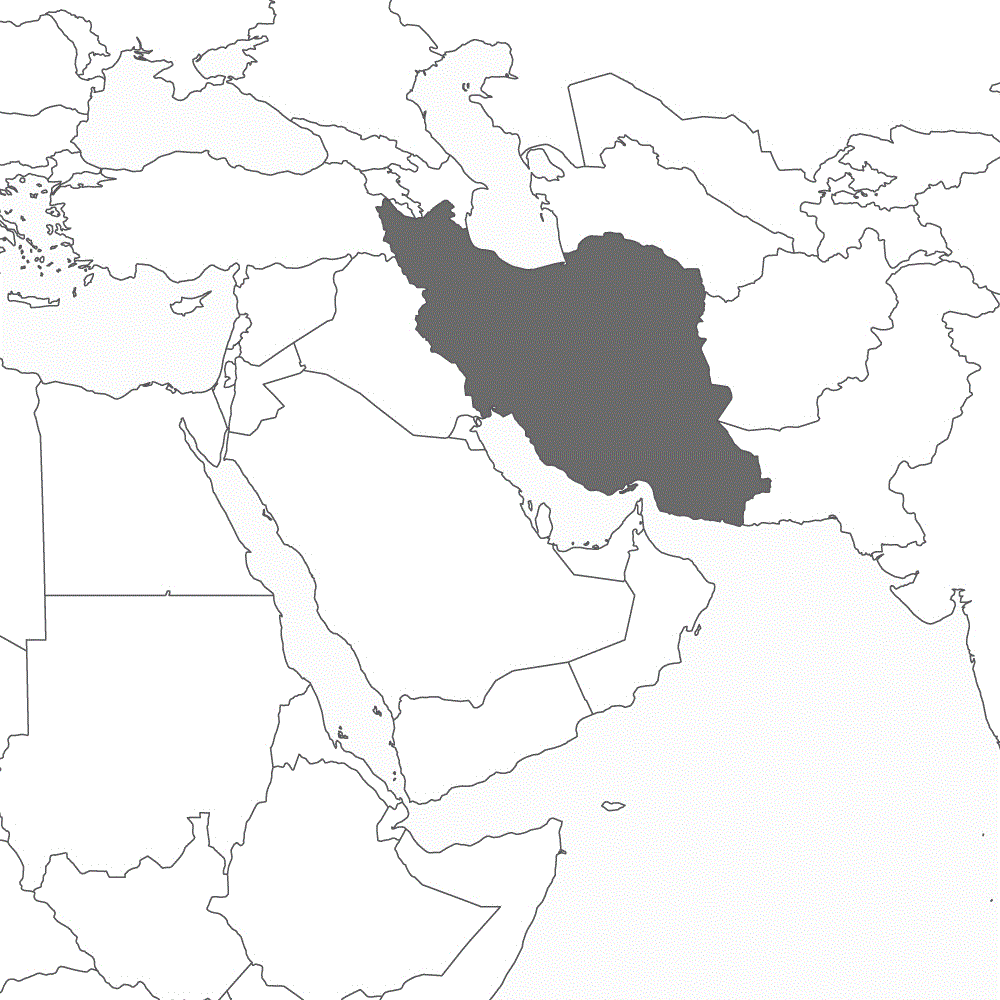 ---