No Light at the End of the Tunnel
ATHENS/BERLIN (Own report) - Just before Greece's third crisis program expires, German economists are skeptical about the country's future prospects and are calling for more deregulation measures. Athens did "not use the crisis as an opportunity," the German Institute for Economic Research (DIW) notes in its recent analysis. This is why the gross value added of Greek private businesses remains too low to reach a higher economic growth. The DIW regrets that when the crisis program ends, so will the "reform pressure." The German "reform pressure" on Greece has, in fact, ruined the country's economy and increased public debt by 50 percent - to 180 percent of the GDP-, created mass unemployment and forced hundreds of thousands to emigrate in search for employment. In the end, even the IMF has rejected the German austerity policy, and US media note that Greece is stuck "in the worst collapse a rich country has ever gone through."
Crisis as "Unused Opportunity"
Just before the EU's crisis program for Greece expires, a leading German economic institute is skeptical about the future development potential of the socio-economically devastated Mediterranean country. According to an analysis published last week, the business oriented German Institute for Economic Research (DIW), observes that the potential of the Greek private sector "remains full of untapped potential."[1] Athens did "not use the crisis as an opportunity." The private businesses' added value remains at around 38 percent below the level in 2008, when the crisis began. Thus a "stronger economic growth" cannot be expected in the future. Interviewed by the DIW, an economist noted that even though Greece had to go through "hundreds of reforms" - cuts in pensions and wages, deregulation of the labor market, reduction in public expenditures - that country, plagued by austerity, now lacks the ability to initiate "a transformation process towards an innovation-driven economy."[2] Particularly "innovation and investment" conditions must be improved, notes the DIW. However, the Greek economy's innovative potential cannot be activated without Athens' willingness to implement "extensive supply-oriented structural reforms." Even though the labor market is already "heavily deregulated," the rest of the business environment must also be reformed. Athens must improve investment conditions through basic reforms of the administration, justice, and tax system and by "encouraging the transfer of knowledge from science to the economy." DIW predicts a "weak recovery process" because "reform pressure" on Athens will be dwindling, with the foreseeable end of the EU crisis program.[3]
Berlin's Deflationary Downward Spiral
In the DIW analysis, the ideological narrative, that Greece is unwilling or incapable of reform, established by Germany, in the course of the crisis, still predominates. With these allegations, the disastrous socio-economic consequences of Berlin's austerity policy on this Mediterranean nation have been rationalized. The "austerity program" imposed in one surge after the other, particularly by Germany's former Minister of Finance Wolfgang Schäuble, has pushed that country ever deeper in a disastrous deflationary spiral, from which it will hardly be able to recover in the foreseeable future. The imposed cuts and other austerity measures have led to a collapse of domestic demand, recession, and rising unemployment, which in turn has shrunk state tax revenues and simultaneously increased welfare expenditures. The result: Despite an "austerity policy," the budget deficit has remained intact, while the pauperization of the society has grown. Confronted with the consequences of their austerity policy, Berlin's elite functionaries - with reference to the above narrative of "lazy southern Europeans" - have responded with further escalations of their "austerity" demands, forcing Greece, over the past decade, to have to confront several extremist austerity programs, which have fundamentally shattered that country socially and economically.
Poverty and Hunger
Also when considering key economic data, it can hardly be claimed that Greece has really recovered at the end of this third crisis program. The feeble 1.4 percent growth in 2017 (EU average, 2.3 percent), which, according to expert predictions, could grow to 2.1 percent this year, will not be able to compensate in the foreseeable future for Greece's crisis-related decline of about one quarter of its GDP.[4] Currently, this Mediterranean nation has an unemployment rate of around 20 percent,[5] which is lower than when 27.5 percent of the population was unemployed at the height of the crisis in 2013.[6] On the other hand, youth unemployment remains at a very high 40 percent. It must, however, be taken into consideration that the drop in the unemployment rate is in part due to the very high rate of emigration from Greece, which mainly involves highly skilled employees.[7] More than half a million Greek employees have left the country in the course of the crisis. Between 2011 and 2018 alone, Greece's population shrank by 355,000. Resulting from the long line of austerity dictates, the wage level has dropped by about 20 percent, since 2010, while Greece's payments for maintaining its welfare state have been cut during the same period by around 70 percent. As a result of the reciprocal effect between cuts in social welfare programs and skyrocketing unemployment, hunger and malnutrition is spreading.[8] Children from impoverished sectors of the society often suffer malnutrition. In 2013, an estimated 10 percent of Greek elementary and middle school students suffered from "food insecurity," meaning they faced hunger or the risk of it.[9] In 2015, around 22 percent of the Greek population was considered to be extremely poor - they were no longer able to meet their basic needs without assistance.
Rupture with IMF
The spectacular failure of Germany's "austerity program" in Greece is also reflected in that battered country's persistent high debt level - at 180 percent of its GDP.[10] This huge pile of debts is supposed to be eliminated through an extreme budget surplus of 3.5 percent of the GDP by 2022, to then taper off at a 2.2 percent average until 2060. The extreme debt service, insisted on by Berlin, ultimately has led to a rupture between the EU and the International Monetary Fund (IMF), which has not participated in this third so-called rescue package - expiring August 20.[11] The monetary fund had called for a debt relief for Greece, to make its debt burden sustainable in the long term. Athens' high liabilities, which are becoming increasingly difficult to handle due to the long-term recession are "unsustainable," warned IMF Managing Director Christine Lagarde back in October 2016.[12] Berlin, on the other hand, had categorically insisted on a renouncement of any further debt relief. The illusion of being able to forego debt relief, was one of the "biggest political self-deceptions of Minister of Finance" Wolfgang Schäuble, is how media organs commented in mid-June on the rupture between Berlin and the IMF.[13]
Lost Decades
In any case, Greece's economic crisis is over only if you don't live there, according to US media reports on the socio-economic perspectives of that Mediterranean country, due to be freed from the EU's crisis program August 20.[14] Greece is no longer a threat to the global economy's stability, but its people are still stuck in what is the "worst collapse a rich country has ever gone through." If the International Monetary Fund's latest projections are correct, it might be at least "another 10 years" before Greece is back to where it was in 2007. Two lost decades, then, are something of a best-case scenario for Greece. And, that's only if there isn't another recession between now and then. The people can "see no light at the end of the tunnel," Greeks say in reference to what has become that country's persisting dramatic daily social situation of paupers' wages, soup kitchens, malnutrition, and homelessness.
[1] Potentiale der griechischen Privatwirtschaft liegen weiterhin brach. diw.de 18.07.2018.
[2] "Die griechische Wirtschaft ist auch heute noch zu kleinteilig aufgestellt": Interview mit Alexander S. Kritikos. diw.de 18.07.2018.
[3] DIW sieht nur mäßiges Wachstumspotenzial für Griechenland. wiwo.de 18.07.2018.
[4] Lucy Rodgers, Nassos Stylianou: How bad are things for the people of Greece? bbc.com 16.07.2015.
[5] Jeff Spross: The Greek crisis is dead. Long live the Greek crisis. theweek.com 25.06.2018.
[6] Adelina Marini: Greece Is Exiting the Bailout Programme but Not Quite. euinside.eu 19.07.2018.
[7] Gerd Höhler: Griechischer Braindrain - Ein Land blutet aus. handelsblatt.com 22.07.2018.
[8] Anemona Hartocollis: Greece Financial Crisis Hits Poorest and Hungriest the Hardest. nytimes.com 11.07.2018.
[9] Liz Alderman: More Children in Greece Are Going Hungry. nytimes.com 17.04.2013.
[10] Jeff Spross: The Greek crisis is dead. Long live the Greek crisis. theweek.com 25.06.2018.
[11] Hannes Vogel: Schäubles Griechenland-Lüge fliegt auf. n-tv.de 21.06.2018.
[12] Hannes Vogel: Athens Tag der Wahrheit rückt näher. n-tv.de 10.10.2016.
[13] Hannes Vogel: Schäubles Griechenland-Lüge fliegt auf. n-tv.de 21.06.2018.
[14] Matt O'Brien: Greece's economic crisis is over only if you don't live there. washingtonpost.com 26.04.2018.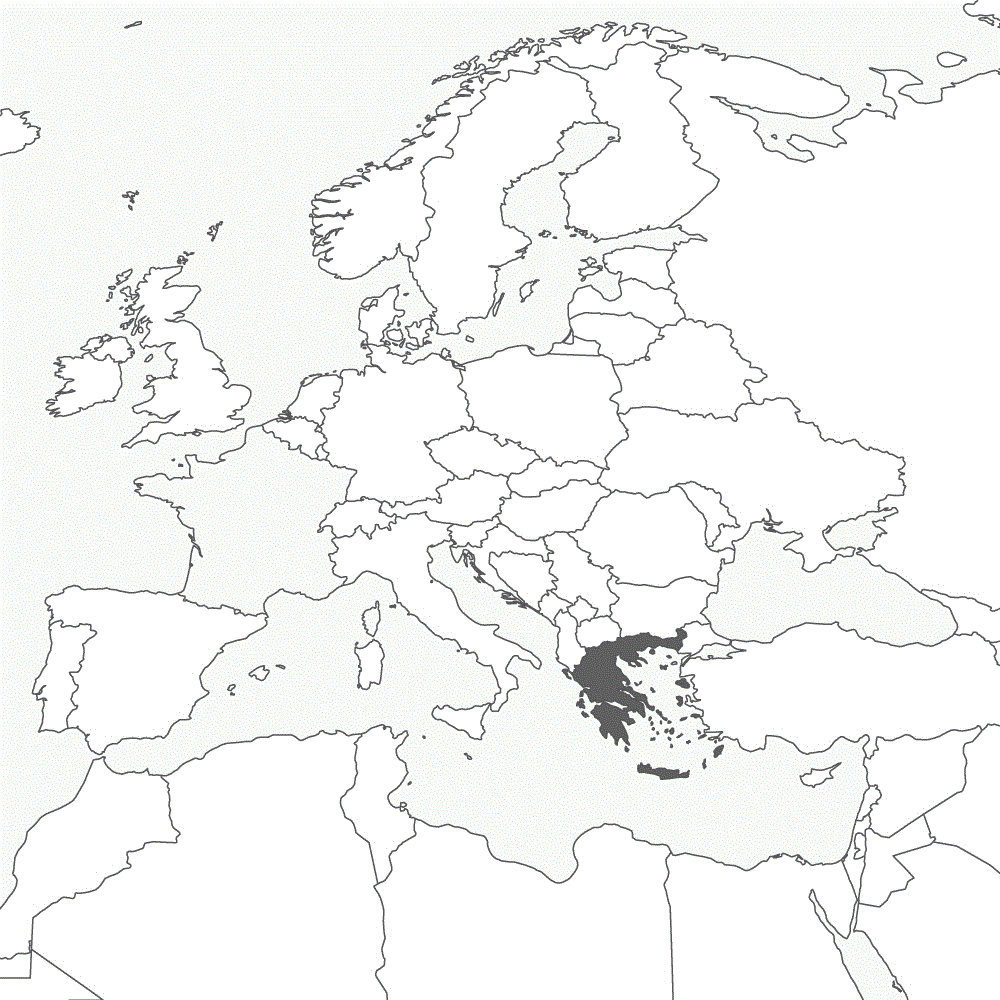 ---