NATO in Baghdad
BERLIN/BAGHDAD/TEHERAN (Own report) - Today, Thursday, NATO's defense ministers begin their preparations for the war alliance's Iraq mission, NATO General Secretary Jens Stoltenberg announced in light of the ministers' meeting ending today in Brussels. The mission is in accordance with US demands, which not only seek to empower Iraqi armed forces to permanently suppress IS, but particularly, to scale back Teheran's significant influence on Baghdad. Iran owes its new influence in Iraq and other countries of the region - from Syria to Yemen and Qatar - to the failed and bloody wars and various aggressions by the West and its closest Middle East allies. Teheran could not have achieved its current influence in Baghdad, without the 2003 US invasion and subsequent extensive destruction of the country. Berlin signaled its interest to participate in the upcoming NATO mission to Iraq.
A Military Doctrine for Baghdad
In a letter, sent to NATO headquarters in Brussels already back in January, US Secretary of Defense Jim Mattis called for a formal NATO mission to Iraq. Washington seeks a training mission, to enable Iraqi forces to permanently suppress IS. Mattis suggests establishing training centers near Baghdad, possibly even a sort of military academy and developing a military doctrine for the Iraqi defense ministry.[1] Bomb disposal training and medical training are also in discussion. U.S. Navy Admiral James Foggo, commander of NATO's Allied Joint Force Command in Naples, Italy, just visited Baghdad to reach preliminary agreements. Currently less than 20 NATO military personnel are stationed in the Iraqi capital as part of the US-led anti-IS war. The planned mission would involve a significant increase in western troops and is intended as a long-term intervention.
Closing Ranks
Besides preventing a re-emergence of IS, there are at least two other motives playing important roles in the decision for a NATO mission to Iraq. The United States is seeking to secure a united front of transatlantic powers in the Middle East. This must be seen in the context of the increasing dissention, particularly between Washington and Berlin, which is beginning to develop into open competition. (german-foreign-policy.com reported.[2]) Already in the anti-IS war, the US wanted to confer a leading role to the western war alliance, but was unsuccessful particularly because of Berlin. The German government ensured that NATO would stay in the background, thereby preventing that the western war alliance would play a powerful consolidated role in Iraq and Syria. This time, however, Washington's plan could be successful because of a second motive for the NATO mission in Iraq, shared by Berlin: the fact that Iran has been gaining influence throughout the Middle East; that its strong influence in Iraq is of significant importance; and that a powerful move against Teheran's position in Baghdad could seriously weaken Iran.
Iran's Rise (I)
To a large extent, Iran owes its rise in political power in the Middle East to the West's past unsuccessful 15 years of brutal warfare policy. Ultimately, it was the United States that created the conditions for Iran to enhance its influence. With its 2003 invasion of Iraq, the USA permanently destroyed the country, which had been a comparable power to Iran -and therefore constituted the counterweight of a delicate Middle East balance of power. Iraq's destruction tended to open the door for Iran to assert its predominance in the Middle East. Teheran could additionally benefit from the fact that with Saddam Hussein's overthrow, the Shiite majority - some of whom are oriented on Iran - came to power in Baghdad. This is also because the Shiite militias - some of which are strongly influenced by Teheran - have been able to achieve such a strong position in Iraq, today. Recently, Iran's position was even reinforced by its successful handling of Erbil's Kurdish regional government's attempted secession, which Baghdad - thanks to Iraqi Shiite militia support and massive foreign pressure from Iran - was able to block. In the course of the attempted secession, Teheran could even expand its influence to sectors of the Kurdish-speaking population in northern Iraq, as described, for example, by the Federal Academy for Security Policy (BAKS).[3]
Iran's Rise (II)
Even beyond Iraq, over the past few years, Iran has significantly grown stronger thanks to the regime change policy of the West and its closest Middle East allies. In the course of the war on Syria - fired on by the NATO countries - Teheran was not only able to enhance its influence in Damascus through consequent military support of the government, but could station Iranian Revolutionary Guard troops as well as its paramilitary units in Syria. In August 2016, London's Royal United Services Institute (RUSI) had estimated that these troops numbered between 6,500 and 9,200.[4] Today, Teheran is on the verge of taking control of a land corridor stretching from its Iranian territory through Iraq to inside Syrian territory - and possibly to the shores of the Mediterranean.[5] Saudi Arabia's war on Yemen, on the other hand, forced the local Houthi militias - who, at the beginning of the conflict only had weak relations to Teheran - to seek Iranian protection, thereby significantly intensifying their dependence on the Iranian government.[6] Even Riyadh's attempt to force Qatar - with a total boycott - to take a hostile position against Iran, thereby further isolating Teheran, is about to fail. According to observers, Riyadh's aggression is in fact driving Qatar into Iran's embrace.[7]
Ready to Support
Berlin applauds the USA's project of using a NATO training mission in Iraq to break Iran's influence on Iraqi combat units, replacing it with Washington's own influence. Last weekend, German Defense Minister Ursula von der Leyen visited Baghdad and signaled German Bundeswehr participation in training Iraqi troops. Germany, she declared, could give particularly training in the areas of logistics and medical service. A task force should immediately be formed to discuss the necessary details.[8] At the beginning of the week, Foreign Minister Sigmar Gabriel declared "the training, the counseling and the capacity-building of Iraqi security forces" are "important" in the near future. Germany is "ready" to support.[9] Today, Thursday, the mission will be discussed in Brussels at the NATO Defense Ministers' meeting and decided at NATO's next summit in July. Supplementary talks are expected this weekend. The Iraqi Prime Minister Haidar al Abadi will be participating at this year's Munich Security Conference.
"A Second Afghanistan"
At the same time, observers are already warning that this Iraq mission could get out of hand and develop into a long-lasting intervention, much like other NATO missions. "This looks suspiciously like another Afghanistan," a diplomat involved in the project is quoted to have said.[10] The warning is justified. german-foreign-policy.com will soon report further.
[1] Robin Emmott: Facing Trump's demands, NATO to consider larger Iraq training mission. reuters.com 07.02.2018.
[2] See also Strategische Autonomie and Transatlantic Rivals.
[3] Stefan Lukas: Quo vadis Nordirak? Bundesakademie für Sicherheitspolitik: Arbeitspapier Sicherheitspolitik Nr. 31/2017. See also Bundeswehr Assignments.
[4] Aniseh Bassiri Tabrizi, Raffaello Pantucci: Understandin Iran's Role in the Syrian Conflict. RUSI Occasional Paper, August 2016.
[5] See also Auswirkungen auf den Flugbetrieb.
[6] See also Assisting Famine (III).
[7] Dominic Dudley: How Qatar Is Being Pushed Into The Arms Of Iran By Saudi Arabia And Its Allies. forbes.com 27.11.2017. See also Kalter Krieg am Golf.
[8] Neue Aufgaben für die Bundeswehr im Irak. tagesspiegel.de 10.02.2018.
[9] Außenminister Gabriel zum Kampf gegen IS und der deutschen Unterstützung für Irak. Pressemitteilung des Auswärtigen Amts. Berlin, 13.02.2018.
[10] Robin Emmott: Facing Trump's demands, NATO to consider larger Iraq training mission. reuters.com 07.02.2018.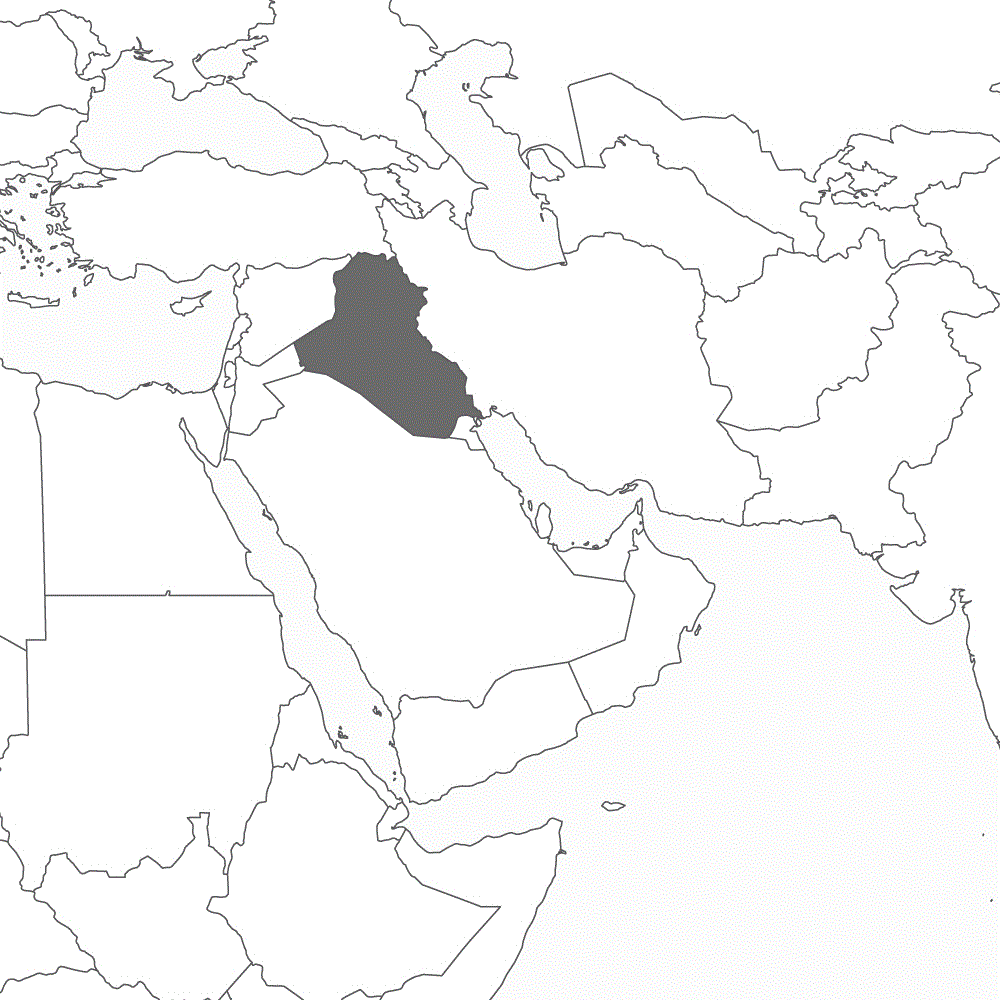 ---